Yoichi 10 Year Japanese Whiskey Review [In Depth]
Yoichi 10 Year Japanese Whiskey
From the back of the bottle:
This is a single malt from Nikka's first distillery established in 1934. The founder Masataka Taketsuru chose Yoichi in Hokkaido because of the similar environmental conditions to Scotland, where he learned whisky-making. Along with Yoichi's original smokiness, this 10-year-old version offers round maturity generated over years integrated with distinctive peaty, well-balanced woody and delicate herbaceous notes.
Yoichi 10 Year Japanese Whiskey overview
After 5+ years, probably closer to 10, Nikka has finally brought back age-stated Japanese whiskey with Yoichi 10 Year Single Malt. The first release, ~late 2022, of around 10,000 bottles I think was only sold in Japan, so I'm curious if this is a second larger batch for Japan, the US, and other markets. I'm just happy to see it return.
The bad news though is that I think it's very limited. I can't imagine that the US got more than a few thousand bottles, but I got lucky and one of my stores got some and posted it online for $150 (I think that's MSRP). It's far from affordable, but I immediately got one. On the other hand, I've also seen retailers charge $250-300 for this, which is unfortunate.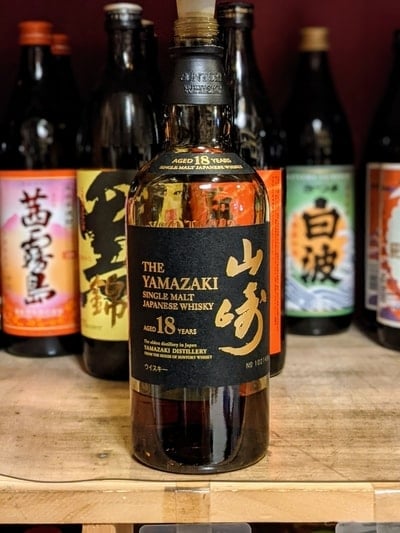 Backing up though, Yoichi is one of two Nikka distilleries that produce single malt whiskey, the other being Miyagikyo. And FYI,
Yamazaki
,
Hakushu
, and Hibiki are owned by Suntory, not Nikka. There are also many other Japanese whiskey distilleries in Japan, Suntory and Nikka just happen to be by far the largest.
Here's a brief Japanese lesson to hopefully prevent you from butchering the name. In more English-sounding phonetics, Yoichi is pronounced Yo-e-chee. There are no "I" or "eye" sounds, just "ee" like in "cheese". You're welcome.
The Yoichi distillery is located in a secluded area about 1 hour west of Sapporo, the largest city in Hokkaido. It's the northern-most part of Japan, so it's out of the way for many travelers, but it shouldn't be overlooked. There's a lot of great snow sports in the winter, and outdoorsy stuff all year round.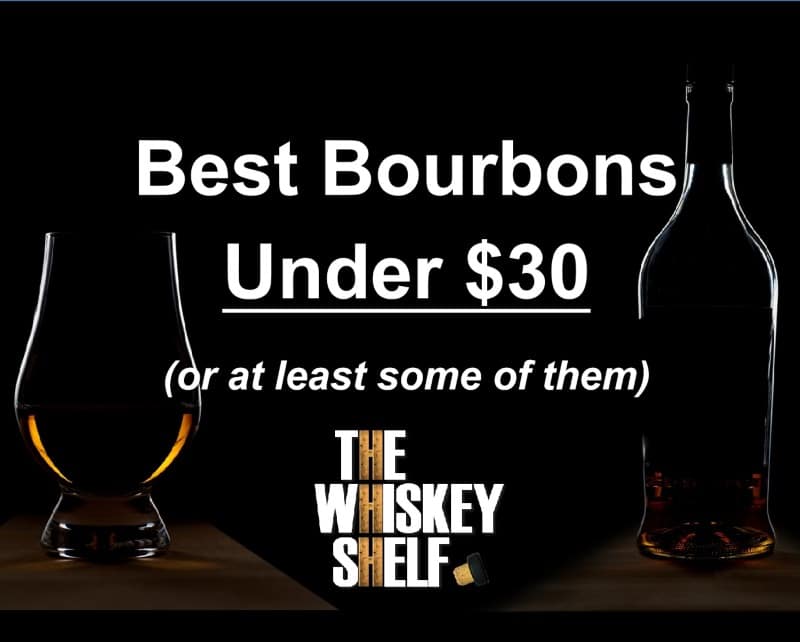 Since the distillery is so far north, it also experiences long and intense winters. I went to Hokkaido once in late December 2021, and Sapporo city was already under maybe 18-24 inches of snow. It also snowed every day I was there, so winters are no joke. As a result, those intense winters will have an impact on how Nikka Yoichi Single Malt ages, but I can't provide much detailed information on that.
My best guess is that aging will be very slow during the long colder season from late fall into early spring, with a huge temperature swing into the summer that's probably more like Kentucky than Scotland.
Let's find out if this re-introduction to age-stated Yoichi is a glorious return or a disappointing reboot in this Yoichi 10 Year Japanese Whiskey review.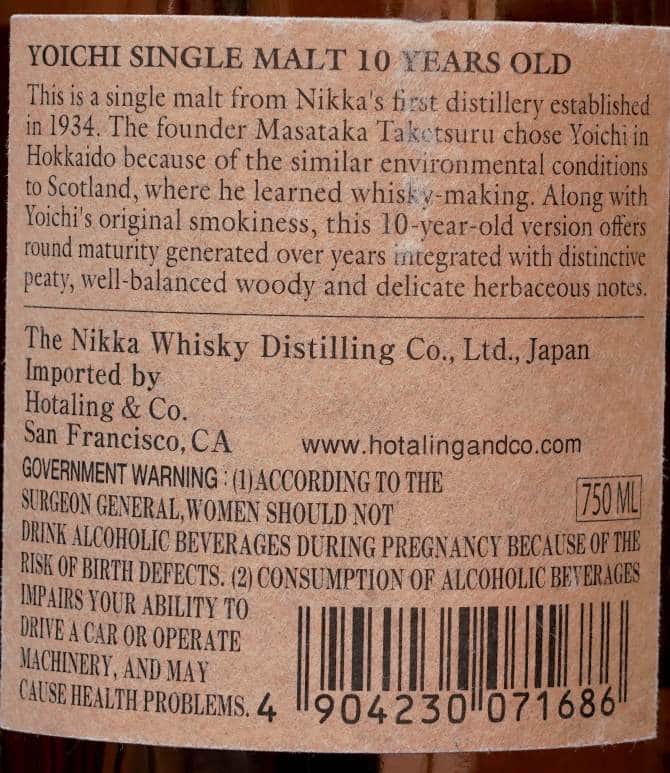 Yoichi 10 Year Japanese Whiskey smell
At first, I smell bright floral honey, honeysuckle, cantaloupe, Asian pear, green grape, pineapple, fennel, and just a little roasted oak, roasted grain, dried mushroom, dark chocolate, and mint. Yoichi 10 Year smells a lot like aged Fino sherry (minus any nuttiness) or aged white wine. I know Yoichi is peated, but it's faint at best. The standard Yoichi was the same way. This is not a peaty beast like Laphroaig 10 Year.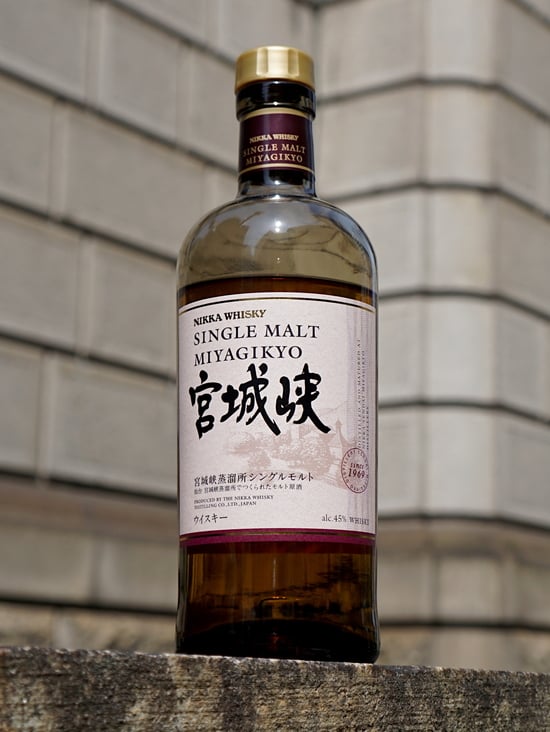 This is fruity, fresh, vibrant, and tropical with very faint smoke and peat. The delightful freshness really stands out. At least for me, this is a very clear indicator that this was 100% aged in ex-bourbon casks, if not nearly 100%. All the bright fruit is a telltale sign of it.
After swirling and rest, I smell honey, starfruit, pear, honeydew, green grape, green apple, a little smoke and roasted oak, mint, bubblegum, and banana. The viscosity and level of fragrance are actually really good for 45% ABV. It has the 45% ABV heat but low 50% density.
suntory hakushu whiskey taste and aftertaste
The flavors start with honey, honeysuckle, pear, pineapple, green grape, gentle smoke and fungal peat, roasted oak, mint, and fennel. Yoichi 10 Year is bright, fruity, and tropical at first, but the smoky and burn-y peat comes out a little bit for that peaty mist around the tropicalness.
The peat isn't subtle, but it's also not big and burly. The closest comparison that comes to mind is
Bruichladdich 10 Year Port Charlotte
(also great). Yoichi 10 Year tastes really good and feels like an extra-aged Fino sherry, which I adore.
I am surprised at the elevated viscosity and mouthfeel, because I'm not accustomed to it with Japanese whiskey. It's 45% ABV but has greater density and fullness that offsets the lower ABV. At the same time, the lower ABV, as much as I dislike it, makes this super approachable and easy to drink.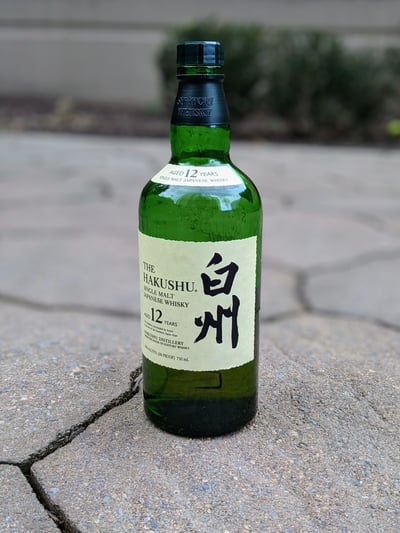 After "chewing", I taste honey, honeydew, pineapple, starfruit, smoky mesquite and a hint of salt, green grape, green apple, lightly toasted oak, toasted grains, fennel, and mint. The smokiness opens-up a little more so the flavors are like 80% tropical fruit and 20% peat. It's a little light for me, but it's still very delicious.
Whatever the "right" number is, the peat is still relatively gentle (at least in my experience), giving me a nice smoked tropical fruit pop like lightly smoky aged Fino sherry, Champagne, or lower-ester Jamaican rum. The viscosity and actually good mouthfeel are pleasant surprises too, and I think this could be truly special at 50-55% ABV. The flavors aren't drowned at 45%, but it could still be better.
The finish starts with honey, pineapple, fennel, and smoke with more lingering light smoke, mint, and green grape skins. After "chewing", it leaves honey, green grape, starfruit, and a sweet smoke with lingering smoky starfruit, pineapple, and mint. It's quite pleasant, but I wish that it were a little stronger. You can blame the ABV for that.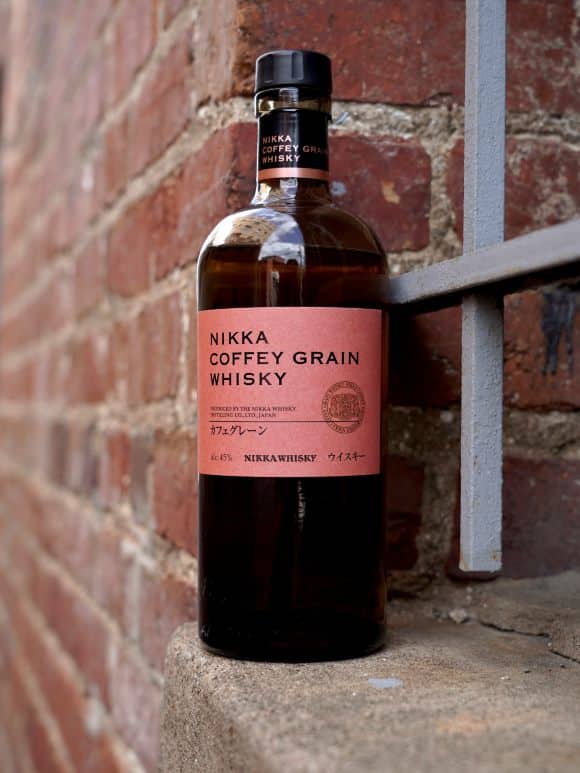 From memory, the standard Yoichi is more peaty and far less fruity, tropical, and dense. I guess the additional age from the definitive 10 year age state and likely better barrel selection make a big difference because this is a tropical delight of a whiskey.
I've unfortunately lost some Glencairn's while in transit, and that made me very sad. So, I wised up and bought this Glencairn Travel Case that comes also comes with 2 glasses so I don't need to worry so much about them breaking. I think it's great, and I think you'll love it too.
Seriously, if you already have glasses, protect them.
Yoichi 10 Year Japanese Whiskey Rating

Yoichi 10 Year Single Malt Japanese Whiskey is a delicious and fragrant Japanese whiskey with suspect value, not that value really matters much for a very limited re-introduction to age-stated Nikka Single Malt. If you know the significance of this whiskey and are willing to pay for it, then you know the deal. It's inevitably going to be expensive.
I have to make it clear though, there are a lot of great 10+ year old single malt Scotch that's far less expensive but just as good, including Bruichladdich 10 Year Port Charlotte and Laphroaig 10 Year Cask Strength to name two. If you want better value, buy Scotch. If you want Japanese whiskey…well then you have far fewer alternatives and it'll cost you. Regardless, if you dislike smokey whiskey, then I can guarantee that you will hate this. If you like peat, this will definitely be in your wheelhouse.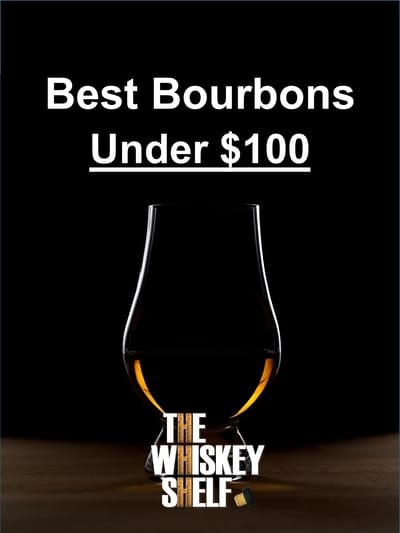 Alright, I've gotten that off my chest because while price doesn't affect the rating it can affect my tone. Price withstanding, Yoichi 10 Year is actually a great single malt whiskey that exceeded my expectations. The scents and flavors feel like a constant wave of vibrant and tropical honey and fruit that I've never had before. From memory, I've found bourbon-aged Scotch to be a bit more malty and spicy, so this has quite the distinct personality that I find interesting.
The flavors and mouthfeel are also surprisingly viscous, especially for 45% ABV, to the point that it's noteworthy. Props to Yoichi for making that work. Nonetheless, I crave a higher-ABV version of this, and it would be glorious. Too bad Nikka and Suntory have an unhealthy obsession with low ABVs…or maybe I'm the problem.
At the end of day, I'm mostly happy with Yoichi 10 Year and relieved that it delivers. I truly thought that this would be just as disappointing as
Hakushu 12 Year
, which suffers even more from being too thin and a tad flat, yet I bought it anyway. I just had to know what it was like, value be damned.
Yoichi 10 Year is a welcome return of age-stated Japanese Whiskey that delivers the goods for any peated whiskey lover, but especially those who love Japanese Whiskey.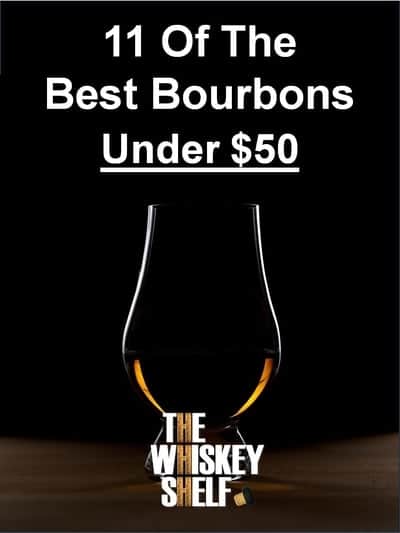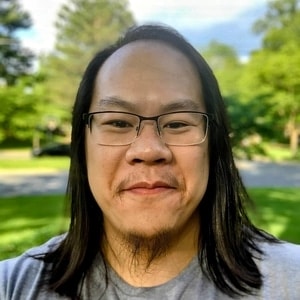 I have far too much fun writing about whiskey and singlehandedly running The Whiskey Shelf to bring you independent, honest, and useful reviews, comparisons, and more. I'm proudly Asian American and can speak Cantonese, Mandarin, and some Japanese.
There are no sponsors, no media companies, and no nonsense. Support The Whiskey Shelf by 
Buying Me A Shot
.