Garrison Brothers Cowboy Bourbon 2023 Review [In Depth]
Garrison Brothers Cowboy Bourbon 2023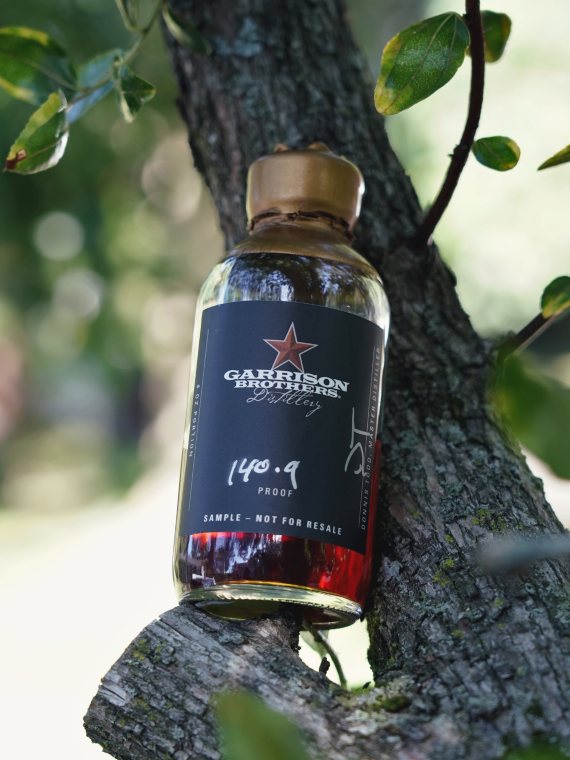 Garrison Brothers Cowboy Bourbon 2023 Details
Distillery: Garrison Brothers
Type & Region: Bourbon, Texas, USA
Alcohol: 70.45%
Composition: Wheated bourbon, mashbill not explicitly stated
Aged: 6 years old
Color: 1.8/2.0 on the color scale (old oak)
Price: $250
From the company website:
Cowboy Bourbon is Garrison Brothers' most elite expression offering the truest taste of Texas terroir on the market. The release comes from what Master Distiller Donnis Todd calls his "piggy bank" of barrels that are just too flavorful on first taste to bottle. He patiently saves and collects these specific barrels as he finds them during his daily, monthly and yearly taste tests, if he deems them of having Cowboy Bourbon potential. Years later, he takes these barrels out of the already incredibly harsh Texas climate
in which they are aging and puts them to the ultimate test: more Texas heat. The already incredibly high proof barrels continue to age, with some ending up completely empty.
Every barrel used in this year's release was at least six years old.
Garrison Brothers Cowboy Bourbon 2023 overview
This is my first experience with Garrison Brothers bourbon, and Garrison Brothers Cowboy Bourbon 2023 edition is a doozy of an introduction. This 6 year old and 70.45% ABV bourbon is not going to provide a docile first impression. I'm immediately getting fully initiated, so good luck to me. You know what I say to that? Let's go!
For background (because I also needed to learn this), Garrison Brothers is located in Hye, Texas, about 1 hour west of Austin, TX. That also means it's about 1 hour away from Still Austin, which I already know is a fantastic distillery.
Being in Texas brings a whole new level of "terroir" to the bourbon-making process. Heat, humidity, and changing weather are a core part of the whiskey-aging process. More heat, humidity, and fluctuations lead to more intense interactions between liquid and barrel. Given how hot Texas is, that weather takes the oak interaction to another level not seen in most other whiskey-making areas of the world, not even Kentucky or Tennessee.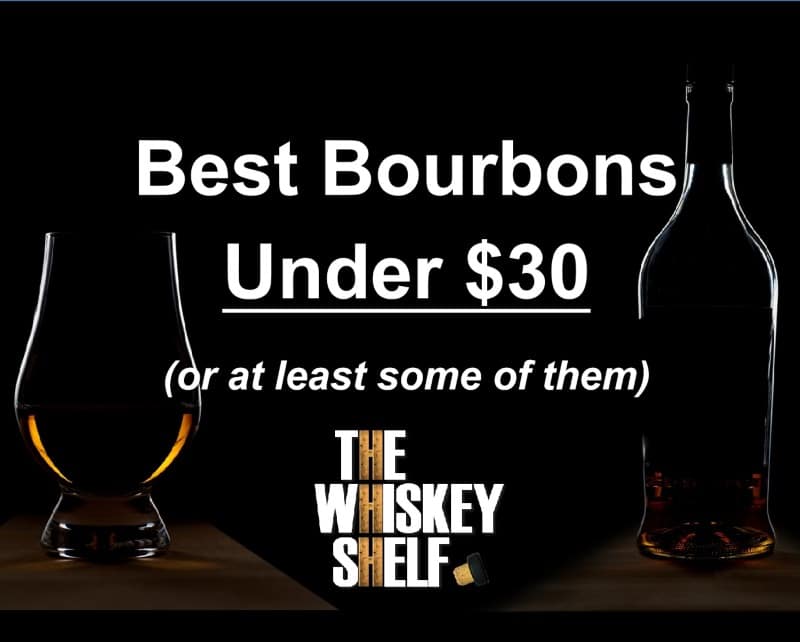 And that's what Master Distiller Donnis Todd has set out to do with each year's release of Cowboy Bourbon: find great barrels and let the Texas weather go crazy in the aging process. Blast those barrels with intense heat for years and find out what happens. The result is a very high ABV bourbon that's going to have a crazy amount of oak interaction.
Hopefully that doesn't mean this bourbon smells and tastes only like burnt wood, but we'll find out shortly. It also means that the bourbon's color is unreal. I don't know if my photos will capture this, but this is some of the darkest bourbon I've ever seen. It's borderline oil sludge…in color at least, hopefully not in scents and flavors.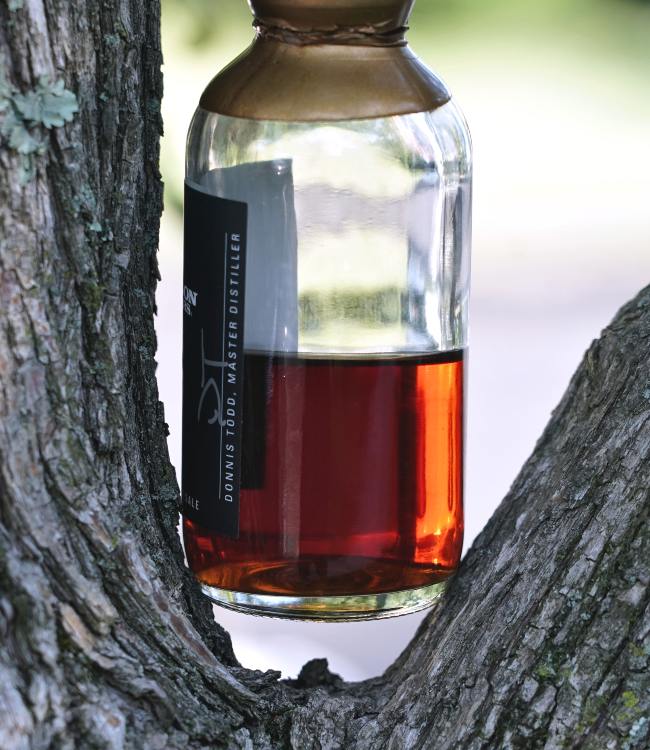 I don't know if you can tell, but this is crazy dark
Before I forget, this is a 9,600 bottle release. For part 1, 1000 bottles were released on September 23, 2023 at the distillery. The remaining balance is available not long after that across the United States for a cool $250 per bottle at retail.
Let's find out what the cream of the crop barrel selection and hazmat ABV provide in this Garrison Brothers Cowboy Bourbon 2023 review.
Thanks to Garrison Brothers for providing this sample. All opinion are still my own.
Garrison Brothers Cowboy Bourbon 2023 smell
On my first few sniffs I get dark and dense caramel, candied walnuts / pecans, dried plums, roasted oak that's slightly soggy, cinnamon, earthy caraway seed, chocolate, dried cherry, vanilla, dried orange peel, and mint. Garrison Brothers Cowboy Bourbon 2023 is a very dark, dense, oily and walnut and pecan-forward bourbon. As dark and oaky as it is, there's still a dark fruit presence. I've never smelled anything like it.
The slight sogginess fades with a few more sniffs, replaced with more dense sweetness, oiliness, and dark fruitiness. With hazmat bourbon, unruly heat is a fair concern. In this case, it's actually not hot at all for 70.45% ABV. I've smelled 50% ABV bourbons that were more unruly
As you might suspect, the scents are incredibly heavy and rich, but there's more to it. I can already smell the dance between dark sweetness, dark fruitiness, oak, and earthiness that keeps me going back to smell again. It took me a moment to adjust, but this is fantastic.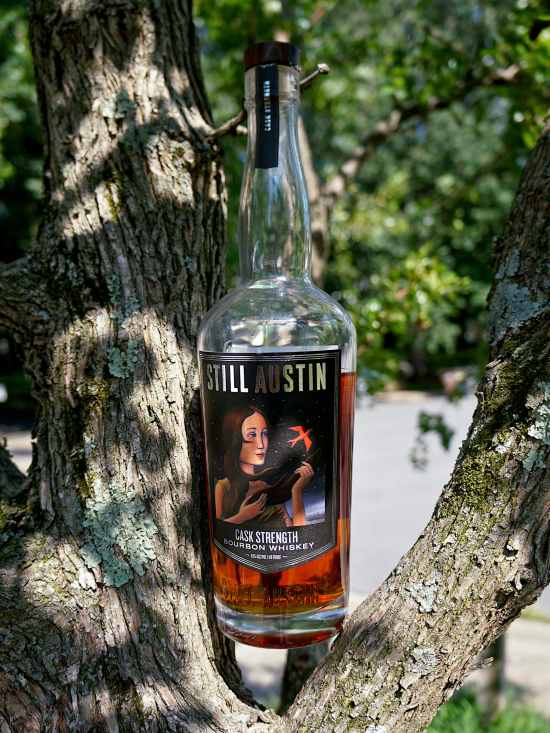 After swirling and rest I get sticky caramel, candied pecans and walnuts, dates, orange peel, oily oak, cinnamon, caraway seed, a hint of sogginess, vanilla, chocolate fudge, and mint. This is tough to explain, but this has a hint of that really dark and kind of grungy high-ester Jamaican funk. It's not strong, but I've smelled something similar with Habitation Velier LongPond STCE 15 Year rum. Weird I know, but that came to mind.
Based on the heat, the hazmat Garrison Brothers Cowboy Bourbon smells like it could be 60% ABV. It's surprisingly well-controlled. The incredible density and low end help offset the heat, and the surprisingly good range and complexity make it smell even better. This isn't a one-dimensional caramel and oak bomb. The dark fruit is clearly present and holds its own.
The scents are mesmerizing and beautifully layered, and alone hover around "Top Shelf+" territory.
I butchered this beautiful star in the process of trying to open it, whoops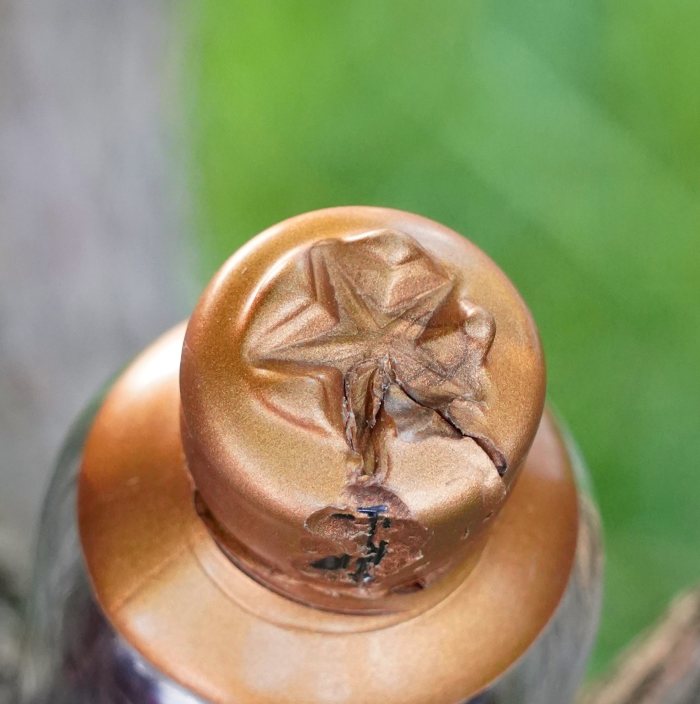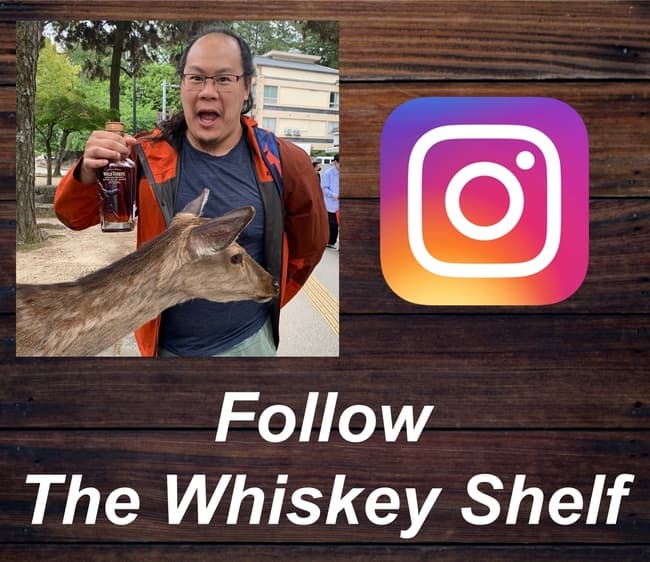 Garrison Brothers Cowboy Bourbon 2023 taste and aftertaste
Garrison Brothers Cowboy Bourbon explodes with dense caramel and roasted and oily oak, followed by earthy caraway seed, candied pecans and walnuts, dried dates, cinnamon, vanilla, roasted grains, and some vegetal spring greens. This is syrupy and viscous bourbon that doesn't have anywhere near the kick of a 70% ABV bourbon. It's not gentle by any means, but it's surprisingly not a raging lunatic.
Even after a sip or two, I already have two very different opinions forming in my brain. There's dense flavors with a lot to unpack, but for better or worse it's not quite as nuanced, layered, and fruity as it is in scents. It leans in harder on the candied caramel sweetness and oily oak. To be totally honest, I might get a better experience if I diluted this down to 60%, but I don't do that for my reviews.
After "chewing" I taste super oily caramel, roasted oak, vanilla, dried prune, cinnamon, candied pecan and walnut, earthy caraway seed and pumpernickel, orange peel, and roasted rye grain. Garrison Brothers Cowboy Bourbon 2023 is outrageously dark, oily, and viscous, jeez. This is George T Stagg-level viscosity, but I'm not at all claiming that it has the same level of complexity and depth.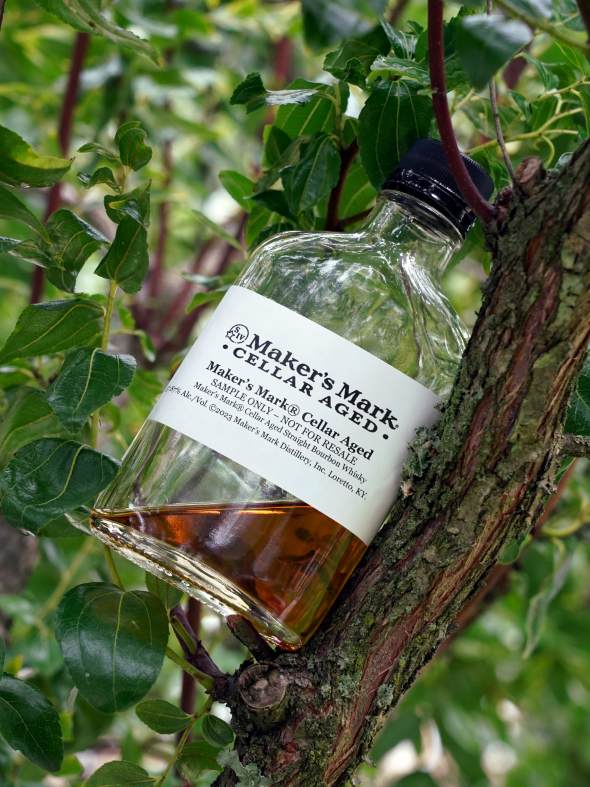 Thankfully, "chewing" doesn't unleash the angry alcohol beast. There's definitely some kick, which is expected, but this is really well controlled. I'm also taking the precaution of smaller sips than normal to not overwhelm my senses. The higher ABV adds more density and flavor, but not at the expense of unnecessary burn.
The earthiness and graininess give me a little bit of that "craft" vibe that I rarely get from the big distilleries. It's well controlled in the grand scheme of the flavors, but I do get small doses of it from time to time.
The finish starts with dense caramel, caraway seed, oily oak, cinnamon, dates, cinnamon, and a ton of drying oiliness with more long-lasting drying oiliness, dates, and caramel. After "chewing" it leaves caramel, caraway seed, drying oils, roasted oak, cinnamon, and dates. The drying oils, oak, caramel, and dates go for minutes on end.
Garrison Brothers Cowboy Bourbon is a crazy dense and viscous bourbon with a lot of character and thankfully some fruitiness. On the flip side, it's mostly dominated by caramel, oak, and oils so it's not as nuanced and layered as I'd like. That's not inherently bad, but a little more fruitiness and complexity can go a very very long way when there's already so much personality (in a good way). I'm enjoying this a lot, but oh boy the alcohol will hit you quickly if you're not careful.
I've unfortunately lost some Glencairn's while in transit, and that made me very sad. So, I wised up and bought this Glencairn Travel Case that comes also comes with 2 glasses so I don't need to worry so much about them breaking. I think it's great, and I think you'll love it too.
Seriously, if you already have glasses, protect them.
Garrison Brothers Cowboy Bourbon 2023 Rating

You might think that Garrison Brothers Cowboy Bourbon 2023 would be like riding a raging bull that's going to hurl you to the ground to your untimely demise…or at least your senses. I kind of expected that too, but from this experience it's actually not like that at all. It's still not a soft and gentle ride by any means, but it's nowhere near an insane and unmanageable experience. So first off, props to Garrison Brothers for controlling the beast within the bourbon because that's a victory in and of itself.
Nonetheless, this provides a wild ride and a lot of personality that's really interesting, crazy dense, surprisingly layered at times, and truly not too far off from "Top Shelf+". This is heavily oak-driven but mercifully not overpowered by it, jam packed with candied caramel, one of the most candied pecan and walnut-forward bourbons I've ever had, and ridiculously oily.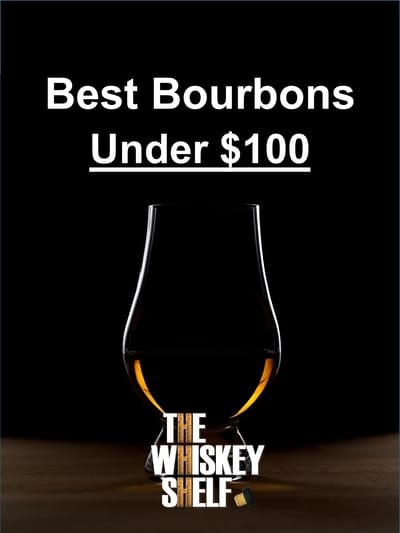 That alone might barely get it over the hump to "Top Shelf", but the surprising amount of dark fruitiness that emerges pushes it up a few ranks. This could easily pass as a 10-12 year old bourbon, minus some of the light sogginess and graininess that make it feel young at times. Even though it's "just" 6 years old, it's one of the most dense and viscous bourbons I've ever had, and I actually recommend adding some water to possibly open up the fruitiness. Overall, Garrison Brothers Cowboy Bourbon is crafted really well.
Price is where I might get a little weird and noncommittal. The bourbon is excellent, without a doubt, but I hit a mental block with the $250 asking price. I get that this is a limited release of only 9600 bottles from a relatively new operation, but the price is still an outlier. I'm not going to write it off and say that I can't recommend it, because I do recommend it purely on the drinking experience. That's already a great place to be.
As always, this ultimately comes down to you. For 6 year old bourbon, it's far from a value purchase. There's one approach where I can say that you can buy some number of great bottles for the same price. That's absolutely fair. I can also say that there are other $250 bottles I'd rather have (probably Joseph Magnus Cigar Blend if I could even find it these days).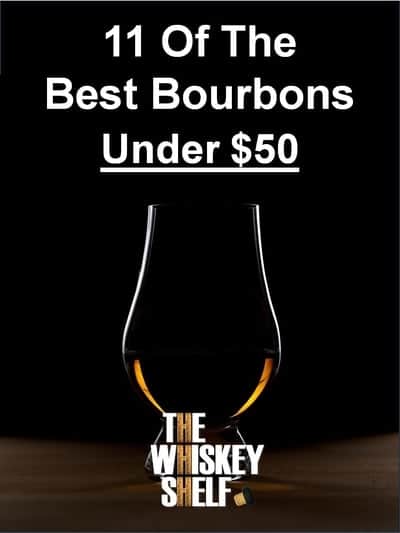 This is how I believe you should think about Garrison Brothers Cowboy Bourbon – if you are willing to pay that much and generally agree with my reviews, then I think you'll enjoy it. I personally think that $250 is probably $100 more than it should be for me, and at that point I'm buying all sorts of other stuff that may or may not include bourbon.
After drinking it, I can say that this is great bourbon and I'm glad I got to try it.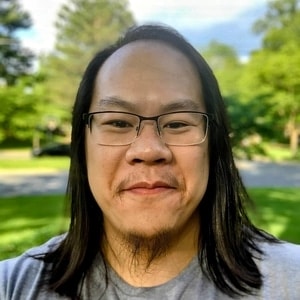 I have far too much fun writing about whiskey and singlehandedly running The Whiskey Shelf to bring you independent, honest, and useful reviews, comparisons, and more. I'm proudly Asian American and can speak Cantonese, Mandarin, and some Japanese.
There are no sponsors, no media companies, and no nonsense. Support The Whiskey Shelf by 
Buying Me A Shot
.