Blue Run 8 Year Single Barrel Bourbon Ready and Rarin' eview [In Depth]
Blue Run 8 Year Single Barrel Bourbon Ready and Rarin'
Blue Run 8 Year Single Barrel Bourbon Details
From the company website:
The bourbon found in Blue Run 8-Year-Old Single Barrel will be familiar to many, as it was one of the exceptional whiskeys featured in the recently released Blue Run Trifecta, which received a Double Gold Medal and was named a finalist for the Best Straight Bourbon in the prestigious 2023 New York Wine and Spirits Competition. The barrels standing proudly on their own in this eight-year-old expression were hand selected by Blue Run Liquid Advisor Jim Rutledge. The last two years of their aging journey were spent on Floor 3 of Warehouse G at Bardstown Bourbon Company.
Blue Run 8 Year Single Barrel Bourbon overview
For Fall 2023, Blue Run released 10 single barrel bourbons specially selected by Jim Rutledge. All of them come with fun names, including "Show and Go", "Sizzle and STK", and "Ready and Rarin'" – the focus of this review.
What apparently makes these 10 barrels especially unique is that they were selected at 6 years old because they already exhibited great character, and then moved to a special location in Warehouse G at Bardstown Bourbon Company for 2 more years for that final touch of magic. And that's it – no finishes, blending, or anything else. Just 10 very pure single barrels of Kentucky Bourbon.
Now for some back story. I remember Blue Run's rise really well. They took the bourbon world by storm in 2020, first with a 14 year old bourbon for around $200 (sourced). I tried to get a bottle, but it sold out somewhat quickly, although people hadn't fully caught on yet. Into late 2020 and early 2021, things got really hot when they started releasing 13+ year old Single Barrel Kentucky bourbons for around $200-250, and those started to get snapped up instantly, some then being flipped for near $1000 dollars. The fire was growing, and people were paying attention.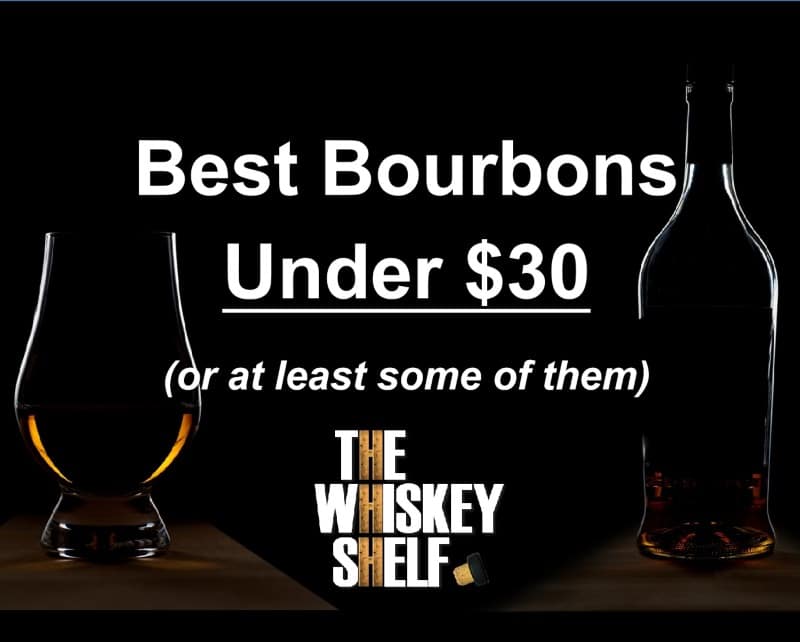 Backing up even more, Blue Run was founded by former execs across apparel and tech, Jim Rutledge, and a few other people I can't remember. Their approach to bourbon was to "sneakerize" it, by mainly doing limited drops instead of consistently release the same named product year after year. To be fair, Barrell has been doing that for years, with each batch being a one-time release.
I am not a sneakerhead, so I have mixed feelings about "sneakerizing" bourbon. It's already been happening for years with annual releases, one-off limited releases, and period small batches, so I guess that it is what it is at this point. Everyone wants a piece of the big pie.
Back to the bourbon. Just like everyone else, they couldn't release those older bourbons forever and within 2-3 years, they quickly shifted to non age-stated whiskeys (bourbons and ryes). I don't know the exact ages, but they were likely much younger than those initial runs of 13+ year old stuff. The story doesn't end there though. I expect that things will change in a few years when they finally release homemade whiskeys, since they are working on that too.
Then in August 2023, Blue Run was acquired by Molson Coors. While the amont was undisclosed, it was probably for a crapload of money (very scientific and exact I know). If it's anything like the acquisitions of Penelope or Wilderness trail, it's probably in the hundreds of millions.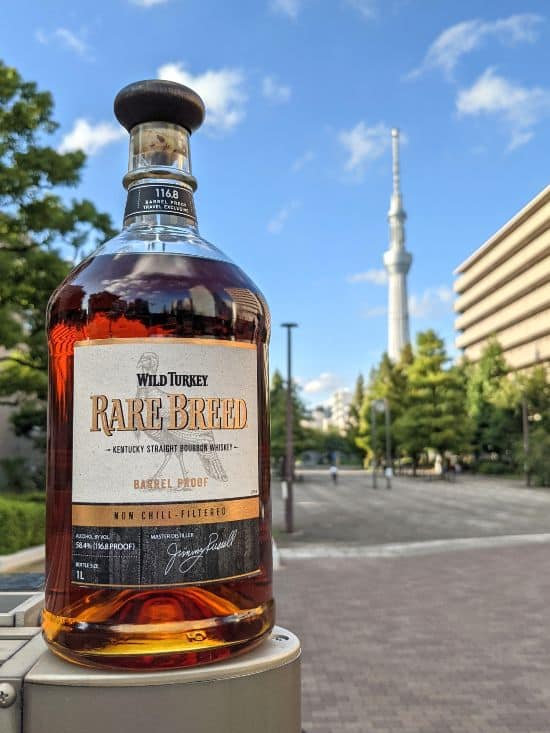 Speaking of sourced, I think that these 8 year old single barrels are sourced from Bardstown Bourbon Company. First off, Blue Run is open about using the 75% corn / 21% rye / 4% barley mashbill (from Kentucky, not Indiana), which Bardstown Bourbon Company does make. Bardstown Bourbon company even put the mashbill on the label of their
homemade Straight Bourbon
. Second, the whole thing with moving barrels to the "sweet spot" in a Bardstown Bourbon Company rackhouse also makes me think that they also made the bourbon. That's just my best guess.
Let's find out if this bourbon spreads its wings and dazzles in this Blue Run 8 Year Ready and Rarin' Single Barrel Bourbon review.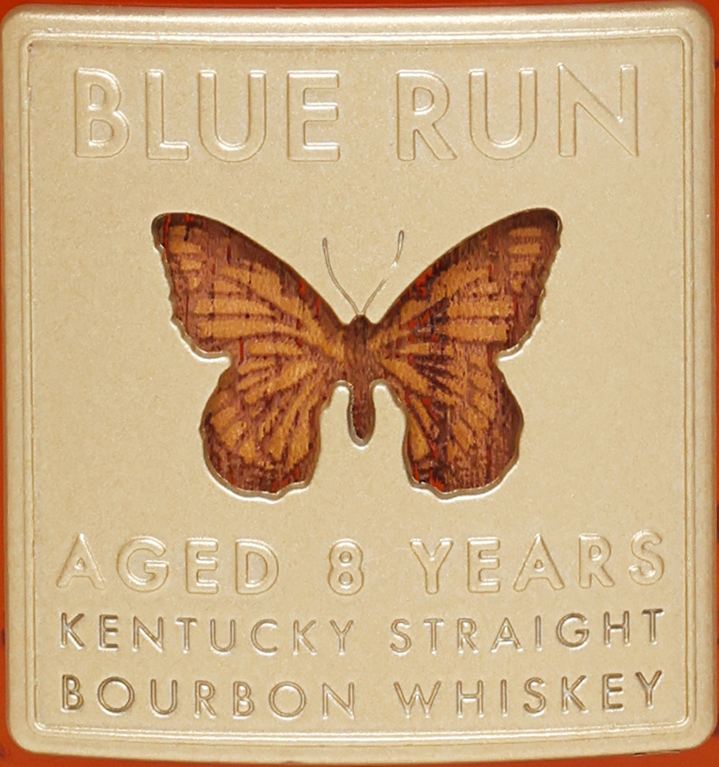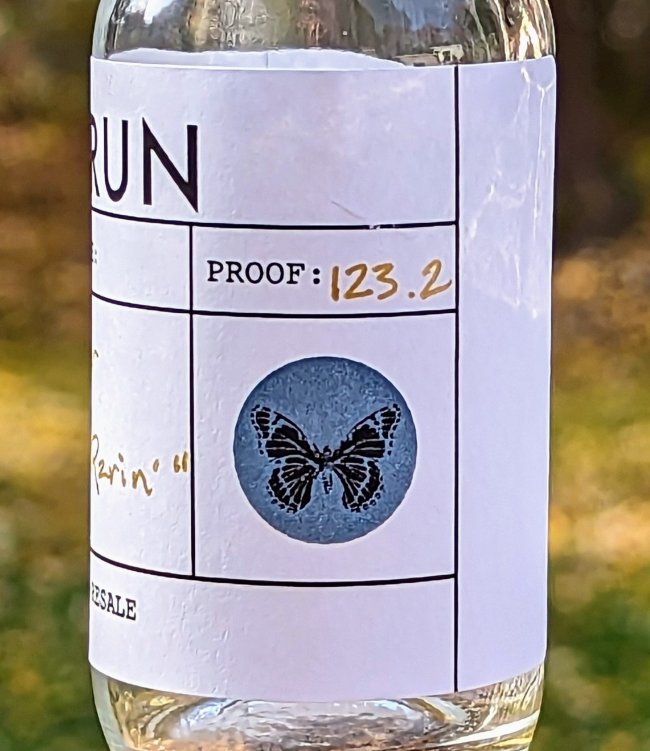 Blue Run 8 Year Single Barrel Bourbon smell
The scents start with darker honey, apricot, a nice fragrant oak as if it were finished with French oak staves, a lot of lemon zest and vanilla cream, strawberry, red apple peel, cinnamon, fennel, and roasted coffee. The heat is well controlled.
Blue Run Ready and Rarin' 8 Year Single Barrel has a vibrant and fragrant oakiness that's also in
Maker's Mark 46
or Broken Barrel Cask Strength Bourbon. The lemoniness also kind of reminds me of
Wyoming Single Barrel Bourbon
. It smells great, and the bright and denser fruitiness starts to emerge to the front, mixed in with the fragrant oakiness and spice. It could use a little more low-end roundness though to really fill it out though.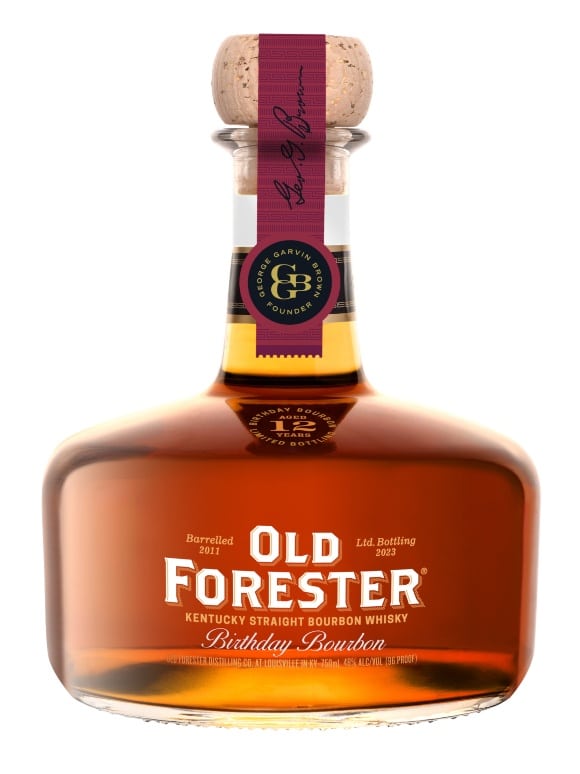 After swirling, I smell honey, vanilla cream, effervescent oak, lemon zest, dried apricot, cinnamon, candied pineapple, caramel nougat, licorice, coffee, and mint. Blue Run 8 Year Ready and Rarin' continues to offer a fruit-forward experience wrapped up in a nice layer of oak and spice with good density and expressiveness – bright, dark, vibrant, roasty, and all these other things, which makes it feel rich and well-matured.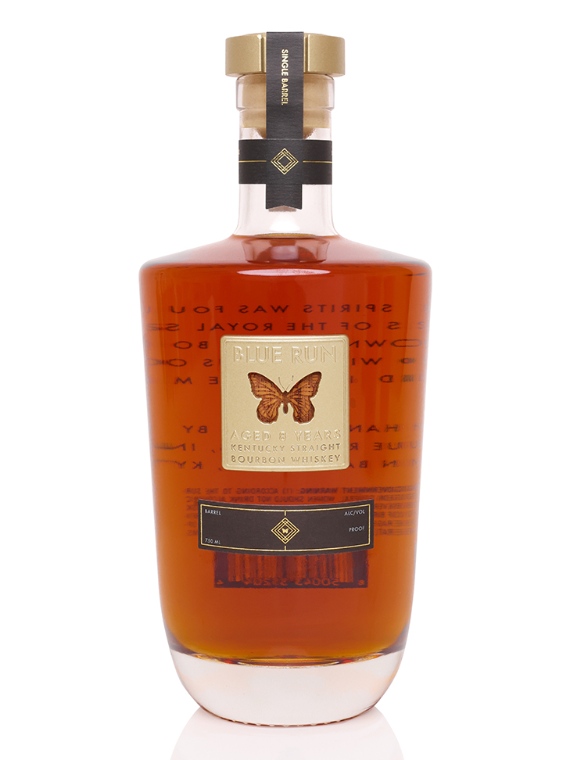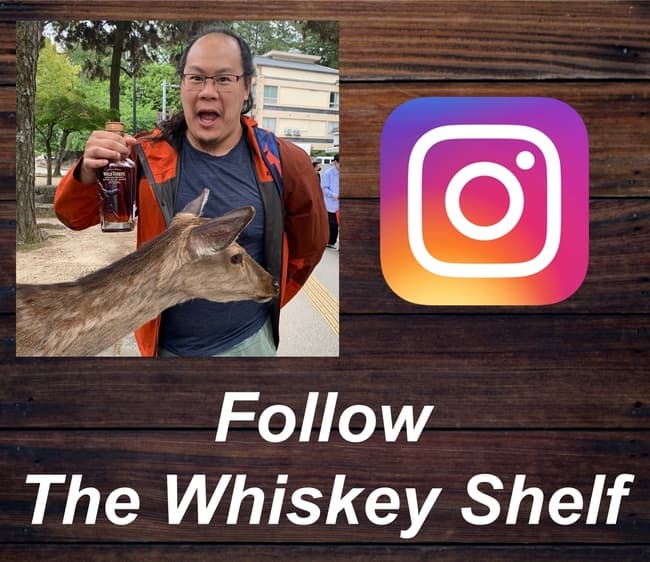 Blue Run 8 Year Single Barrel Bourbon taste and aftertaste
The flavors start with dense honey, vanilla cream, lemon zest, toasted oak, cinnamon, strawberry, clove, red apple peel, fennel, maple syrup, and coffee. Blue Run 8 Year starts with denser sweetness and fruitiness, followed by a dense wave of oak and spice. It goes back and forth between the two, which is great to experience.
The flavors are oakier than the scents are, but it's not unbalanced. That said, the scents are more densely fruity, nuanced, and layered than the flavors are, and that all takes a bit of a back seat in the flavors. If anything, it tastes like French oak staves were involved in this, although they weren't, bringing forward a distinct combination of vanilla, shimmery oak, and spice.
"Chewing" brings a big blast of honey sweetness, sweet preserved lemon fruitiness, dried apricot, vanilla cream, a lot of effervescent oak, cinnamon, candied pineapple, strawberry, clove, caramel nougat, and mint. I'm glad that "chewing" wakes up the bourbon, because there's so much to enjoy. It becomes richer and more lively. Sure, it brings out a little more alcohol kick too, but it's still manageable.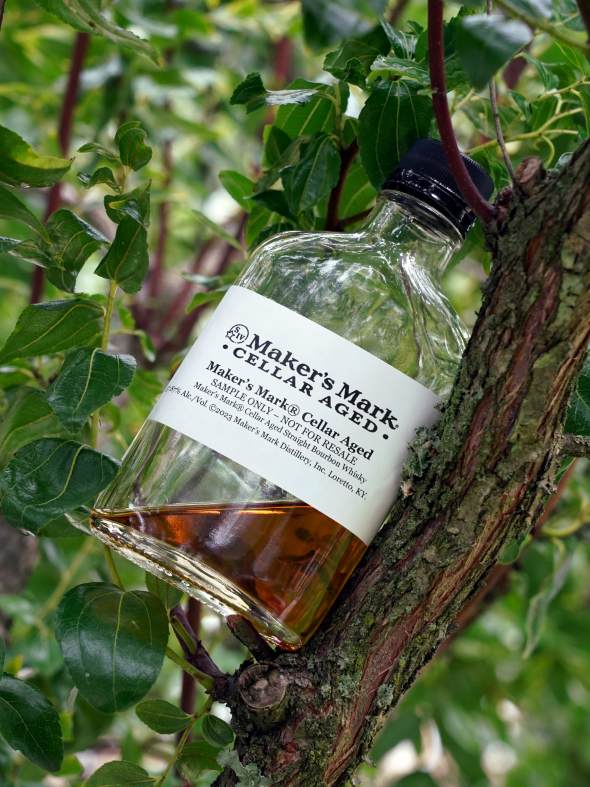 There's more of everything: better expressiveness and the layers emerge. There's more drying oiliness too, so this is probably non chill filtered. That oakiness again reminds me of French oak stave finishes. Not too long prior to this review, I reviewed Maker's 46 and Broken Barrel Cask Strength, both of which are finished using French Oak staves. This Blue Run barrel also has that telltale shimmery and expressive oak, minus any actual finishing.
The finish starts with honey, shimmery roasted oak, cinnamon, lemon zest, and coffee with lingering roastiness and toasted cinnamon with a little fruit peel for a light bitterness. After "chewing", it leaves honey, toasted oak, preserved lemons, dried apricot, cinnamon, coffee, fennel, and mint with longer lasting toasted oak, lemon peel, and cinnamon that's lightly bitter and sweet.
I've had less expensive bourbons that are a bit more dense and developed, but this is still an awesome and delicious bourbon in its own right.
I've unfortunately lost some Glencairn's while in transit, and that made me very sad. So, I wised up and bought this Glencairn Travel Case that comes also comes with 2 glasses so I don't need to worry so much about them breaking. I think it's great, and I think you'll love it too.
Seriously, if you already have glasses, protect them.
Blue Run 8 Year Ready & Rarin' Rating

Blue Run 8 Year Ready and Rarin' Single Barrel Bourbon is fragrant, delicious, expressive, and amazing. There are quite a few noteworthy traits, including the sweet lemon and vibrant oakiness and spice. There's pop, vibrance, and a lot of character…really well made and selected. That's a job well done and certainly worthy of praise.
This then leads to the herd of elephants in the room: the $250 price. While it has no bearing on my rating (this is still a worthy "Top Shelf" bourbon), the price leaves me so confused. What rate of return are investors expecting? To pull from finance, since I have a finance degree, the price in and of itself isn't necessarily bad, but it makes a lot less sense when you look at the comps (comparison of similar things). Then again, Blue Run has every right to stand out, and that's their business decision. I've just been doing this long enough to see through it. And for those marking up the price even higher, shame on you.
At this point, I've probably pissed off Blue Run and their media company. I don't have any vendetta or bias, this is just my opinion based on this experience and my only experience drinking anything from Blue Run. If my honesty here leads to the end of my brief relationship with Blue Run, so be it.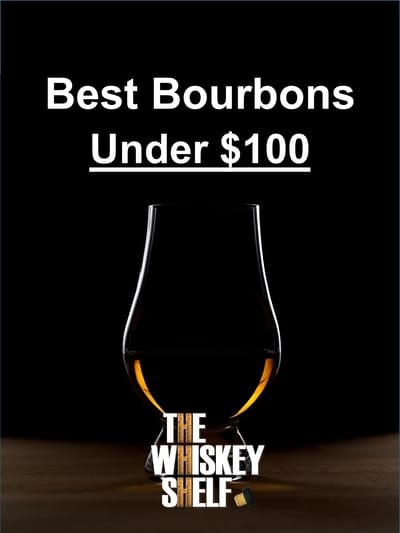 Quality-wise, you can pay $60-150 for something of this high quality. There are the aforementioned Russell's Reserve Single Barrel Bourbon and Four Roses Single Barrel Private Select, not to mention compelling craft options such as Still Austin Bottled in Bond High Rye Bourbon. They are really pushing the boundaries of what "craft" bourbon is, and they are producing some incredible stuff.
Creeping up closer to $200 ($170ish), the three Hardin's Creek 17 Year old bourbons (
Clermont
,
Frankfort
, and Boston) are spectacular, more than double the age, and still somehow cheaper. After buying a Hardin's Creek, you still might have money left over for Knob Creek Single Barrel Bourbon. You can still pay a lot and get something even better, even "Top Shelf+".
Blue Run 8 Year Ready and Rarin' Single Barrel Bourbon delivers a compelling "Top Shelf" experience, but is still a hard sell to anyone but the affluent person / someone consistently willing to pay that much for bourbon. It's positioned as a very premium product, and I guess that's exactly the point. In that case, they succeeded.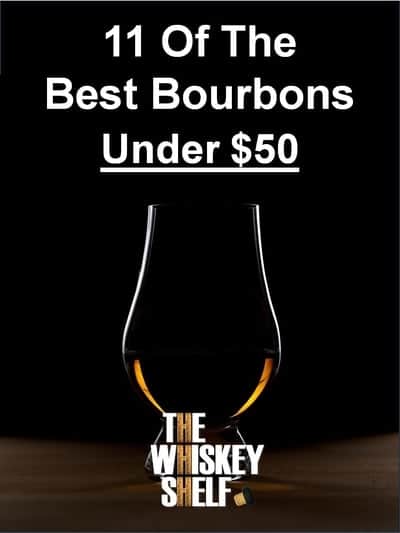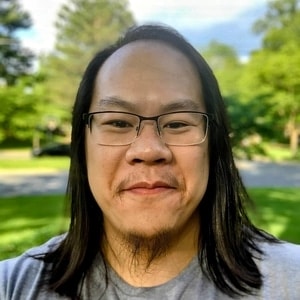 I have far too much fun writing about whiskey and singlehandedly running The Whiskey Shelf to bring you independent, honest, and useful reviews, comparisons, and more. I'm proudly Asian American and can speak Cantonese, Mandarin, and some Japanese.
There are no sponsors, no media companies, and no nonsense. Support The Whiskey Shelf by 
Buying Me A Shot
.