Kirkland Small Batch Bourbon​ Review [In Depth]
Kirkland Signature Small Batch Bourbon
Kirkland Small Batch Bourbon​ Details
From the back label:
"Kirkland Signature Small Batch Kentucky Straight Bourbon Whiskey is enjoyably smooth with its notes of oak and rye spice accented by vanilla and caramel. These notes grow and melt together, ending in a sweet, lingering finish."
Kirkland Small Batch Bourbon​ overview
In 2021, Costco, the mega bulk membership buy-everything warehouse store, released their Kirkland Signature line of Kentucky Bourbons sourced from Barton 1792. And it appears that it's back for 2022. This is not to be mistaken with the 7 Year old Tennessee Bourbon (Dickel FYI) they've already been selling for years.
This collaboration of sorts mostly mirrors Barton's current year-round lineup: small batch, bottled in bond, and full proof single barrel. Well…single barrel and full proof were combined, but close enough. I am surprised that Costco didn't go with an age-stated release, but Barton themselves do it so rarely (just the 12 year) that I guess they didn't want Costco doing it either.
While all these bottles were released in the US in 2021 and seemingly again in 2022, Costcos in Japan didn't get the first set until early 2022. Unfortunately, the full proof single barrel didn't make it across the Pacific Ocean, but the Small Batch and Bottled in Bond did. Surprise! Costco does in fact exist in Japan and yes you can use your American membership to enter the store.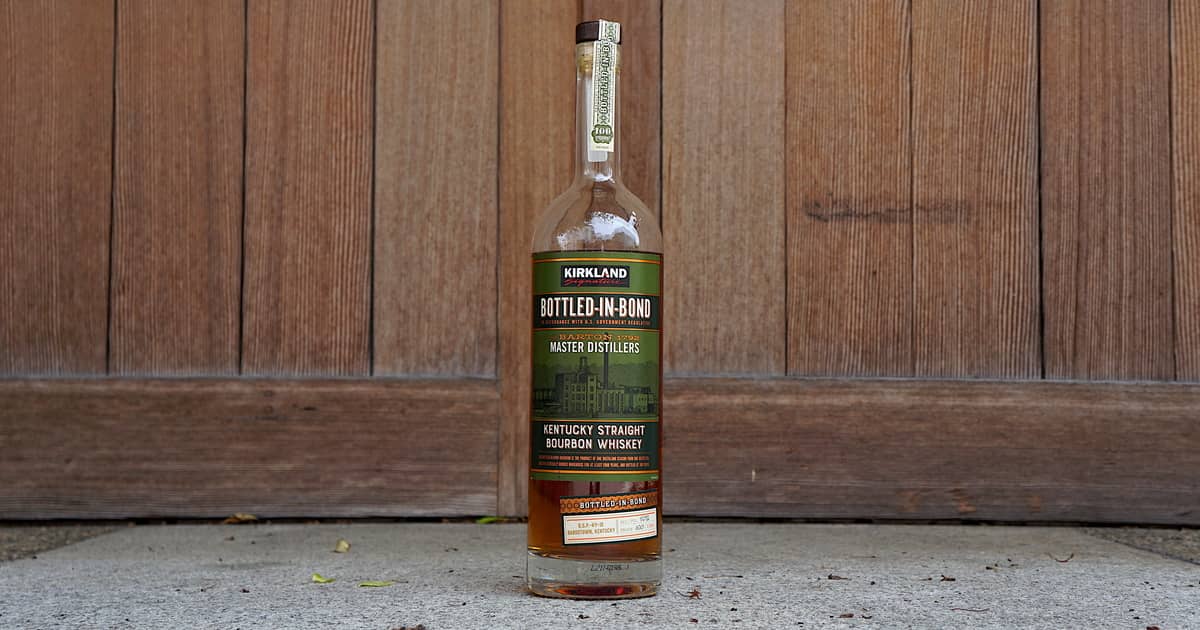 There is a curious detail that is worth mentioning – Costco clearly states that the bourbon came from 1792 Barton. That seems totally normal, but nearly every other company that sources from them, including Bardstown Bourbon Company, Cream of Kentucky, Sam Houston, and Calumet Farms, either can't or choose not to explicitly mention the distillery.
But, the 74% corn / 18% rye / 8% barley mashbill occasionally mentioned on the label gives away that fact, so it's not entirely a secret. Costco may have bought so much bourbon that Barton allowed Costco to mention their name.
It's also interesting to see that Costco was able to mimic the lineup, offer 1 L bottles, AND charge less, although who's to say that these come from younger (and therefore cheaper) barrels. Then again, Kirkland Signature is known for awesome value and quality, which is why I've been a huge fan and shopping there for decades (and am an Executive member).
Here's the price comparison of the Costco version and 1792 Barton-branded releases.
1792 Small Batch is around $25-30 MSRP for a 750mL, so the $20 I paid (around 20% less) for a 1L (33% more) is incredible.
It doesn't matter if the price is great but the bourbon sucks, so let's figure that out in this Costco Kirkland Small Batch bourbon review.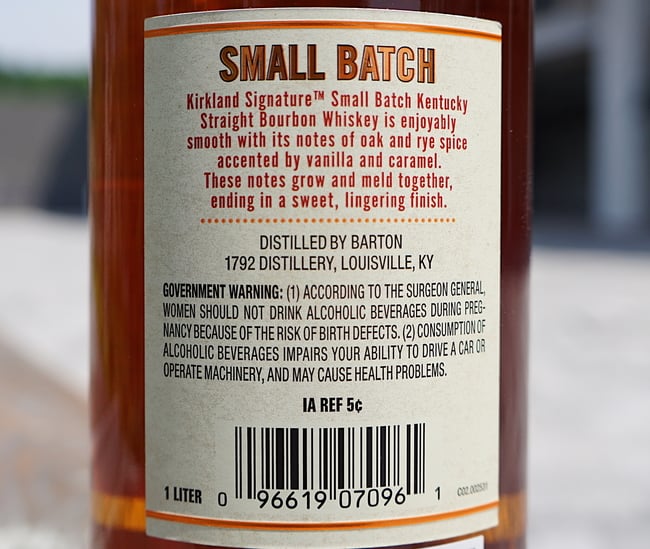 Kirkland Small Batch Bourbon​ smell
Kirkland Signature Small Batch has roasted caramel, roasted oak, dried apricot and cherry, vanilla, licorice, fennel, cinnamon, clove, dried pineapple, dried nuttiness, and cocoa powder. Like
1792 Full Proof
, it's roasty and spicy up front with some supporting herbal and tropical fruit to smooth out some of the spice.
Even after 2 weeks of air in the bottle and 40 minutes of air in the glass, there's a bit more heat and bite than I anticipated, especially for 46%.
Swirling coaxes out more earthy sweetness – roasted caramel, roasted oak, cinnamon, caraway seed, dried apricot and cherry, licorice, pineapple, dried grains, hint of dry nuttiness, and dark chocolate. It's not bad, but nothing quite gets my attention.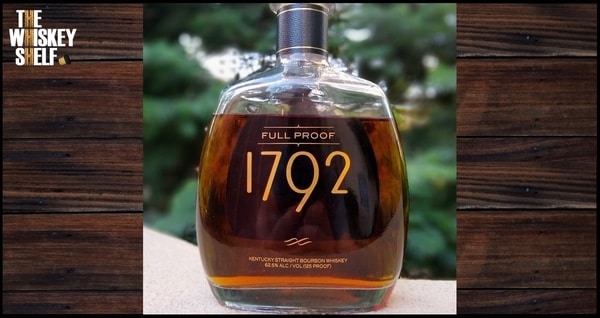 Kirkland Small Batch becomes way more earthy, oaky, and spicy, shifting the balance even further away from the roasted sugar and delicate and tropical fruit. With everything but the oak and spice being not that strong to begin with, it definitely feels unbalanced and somewhat young.
Then again, all that spice could be a 1792 trait, but the dried apricot and pineapple are more akin to
Buffalo Trace
.
Kirkland Small Batch has a little bit of everything going for it, but nothing will impress.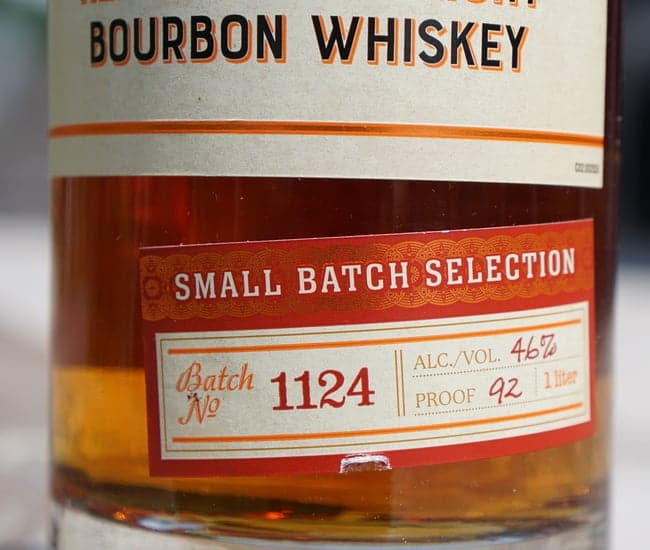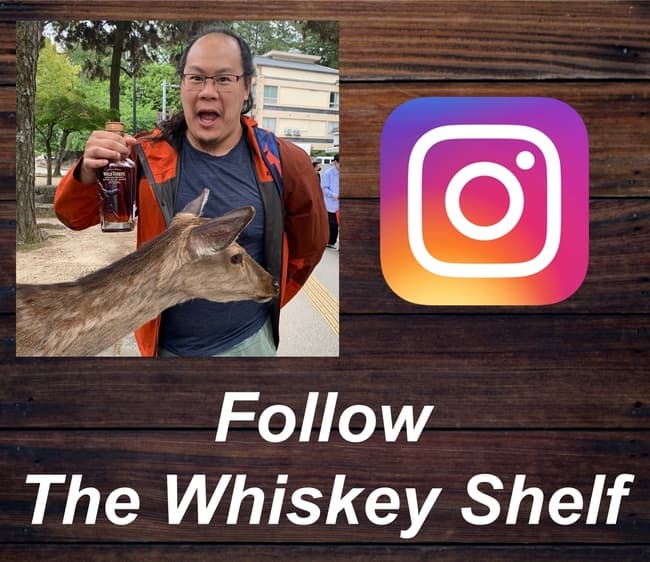 Kirkland Small Batch Bourbon​ taste and aftertaste
My first sip gives me roasty caramel, vanilla, roasted oak, cinnamon, dried grass, licorice, pineapple, dried apricot and cherry, and toasted grains. Just like the scents, Kirkland Small Batch Bourbon is more oak and spice-forward, with some punch and youthful graininess. The alcohol feels about right though.
Of course there's some caramel sweetness, but it hasn't developed enough yet to counterbalance the spice and oak, but it still gives me a solid first impression. Nothing's off or wacky.
With "chewing" Kirkland Small Batch has roasted caramel, vanilla, caraway seed, licorice, fennel, dried apricot / pineapple / cherry, roasted oak, cinnamon, and dried grass and grains.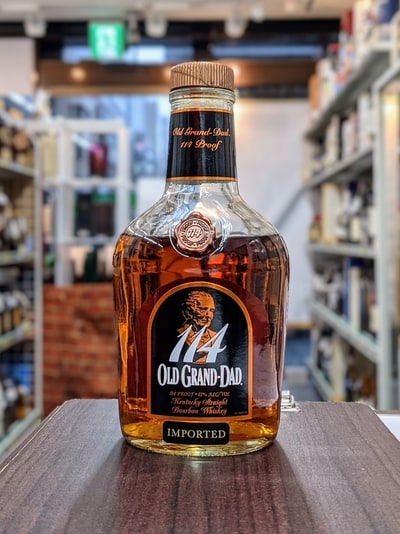 The earthiness, oakiness, and spiciness open-up, pushing more of the fruit further back. This is another case where it smells a bit better than it tastes, as the oak and spice bring a little bite while there isn't quite enough sweetness to complement it.
Caramel, roasted oak, cinnamon, dried apricot and cherry, licorice, pineapple, and dried grass linger immediately after swallowing. It all fades into a bit more of a dry, oaky, and lightly sweet aftertaste.
The extra oakiness and spiciness from "chewing" sprint into the finish with roasted oak, cinnamon, caraway seed, and dried grass, with backing caramel, dried pineapple, and fennel. For something this affordable, I'm glad that the finish doesn't completely fall off a cliff after a few seconds. That oak and spice really hold on for dear life.
Overall though, it still tastes pretty good, but I feel some of the thinness and youth that keep me from enjoying it more.
If you're shopping on Amazon, support The Whiskey Shelf by shopping through my affiliate link – Shop Amazon. I may earn a commission from your Amazon purchases.
Kirkland Small Batch Bourbon​ Rating

There are two ways to think about Kirkland Signature Small Batch Bourbon: one regardless of price (how I do my rating), and one factoring the $20 price for 1L. That's an obvious statement, but I specifically mention that because Costco / Kirkland Signature has always been about value and not sacrificing quality, and this bourbon clears that bar.
At around $15 for a 750mL (scaling it down to make it easier to think about the price) the bourbon itself does a good job of having enough character and maturity to drink neat, because all my reviews are done neat. It's cheap, but it doesn't taste cheap, and that's a huge win.
That said, disregarding price, Kirkland Small Batch is solid but youthful and unspectacular. It's a roasty, spicy, and earthy-forward bourbon while the fruit and herbal notes stay in the back because it hasn't matured enough yet.
The moment I tasted some of that youthful graininess (slightly earthy and bitter toasted grains), I knew this was on the younger side. Thankfully it's not so forward, as it is in
Benchmark Bourbon
, so it's easy to forgive in the grand scheme of this bourbon.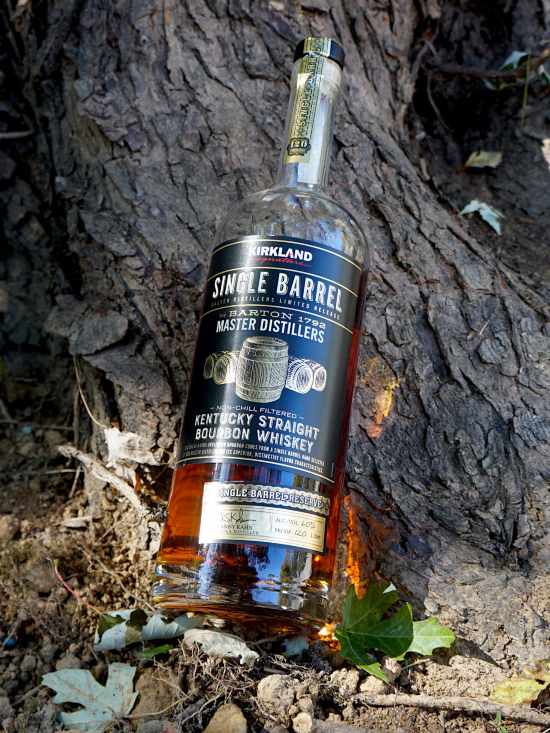 So if and when Costco releases more of it, I think Kirkland Small Batch Bourbon from Barton will serve you well as an everyday bourbon that also gets the job done neat. The price is very hard to deny. But the
Bottled in Bond
, that's a big upgrade for not much more money.
So much hard work goes into each and every review, comparison, guide, and article, so please consider supporting The Whiskey Shelf in its continued journey of whiskey exploration and sharing.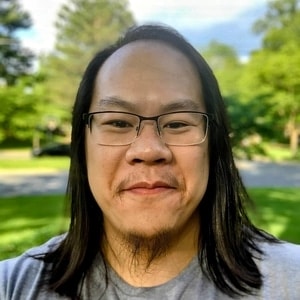 I have far too much fun writing about whiskey and singlehandedly running The Whiskey Shelf to bring you independent, honest, and useful reviews, comparisons, and more. I'm proudly Asian American and can speak Cantonese, Mandarin, and some Japanese.
There are no sponsors, no media companies, and no nonsense. Support The Whiskey Shelf by 
Buying Me A Shot
.