Pure Kentucky Bourbon 2006 Review [In Depth]
Habitation Velier Long Pond STCE 15 Year Rum
Habitation Velier Long Pond STCE 15 Year Rum Details
From the back of the bottle:
This heavy marque was created by Simon Thompson at Cambridge Estate. It was transferred to Long Pond Distillery where it is still produced and denotes an ester content of 500-700 g/hlpa. This single cask was distilled in 2007 and has been aged in ex-bourbon cask for 15 years at the distillery in Trelawny, Jamaica. It has been bottled at cask strength with no adulteration for the American market.
Habitation Velier Long Pond STCE 15 Year Rum overview
When Habitation Velier releases something new, I pay attention. This time around, they a trio of rums to the US: an Amrut 7 Year Old (India), Hampden Estate HMGL 4 Year (Jamaica), and this Long Pong STCE 15 Year rum (Jamaica). They're all single cask, cask strength, and unadulterated. This one in particular was completely aged in Jamaica for 15 years in a single bourbon cask.
I admit that I'm a rookie when it comes to rum, or at least as of when I wrote this review. I have to learn the basics, including the distilleries, what makes them unique, and all this other stuff. So first off, Long Pond is one of a handful of distilleries in Jamaica. That's easy to understand even for me. Things get a little more unclear when it comes to marques why they do what they do.
I've read that the STCE marque (Simon Thompson at Cambridge Estate) has 500-700 esters, which apparently is a lot. If you're like me and want to learn more about esters,
Rum Auctioneer also has a helpful guide on what esters are
, how they are created, and why they matter. I personally learned a lot from reading it.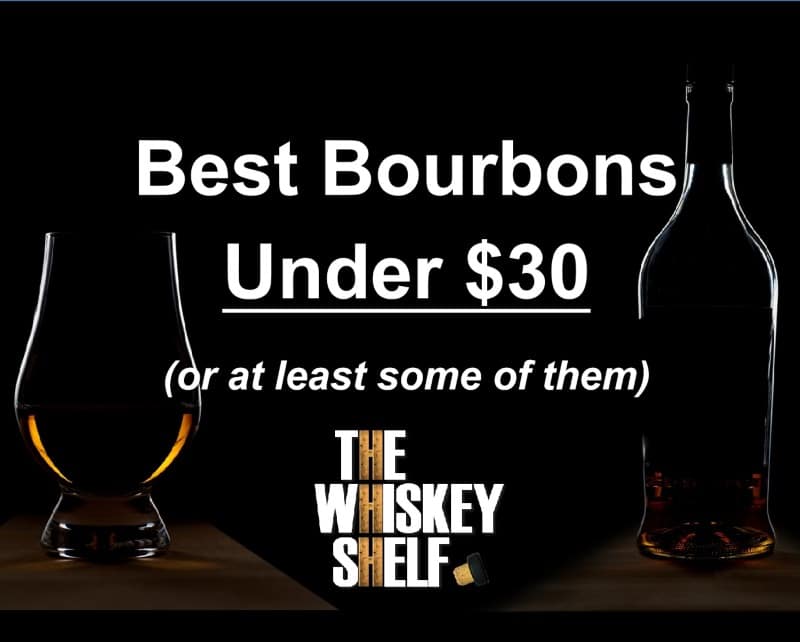 This is probably a gross oversimplification of marques and esters, but marques with more esters often means more character, more funk (admittedly a vague term), and more craziness. Less is not actually less good or worse, it's just going to be less funky / wacky.
I'm honestly learning about rum as I go, but I do know that that 15 years in the constantly hot and humid tropical Jamaican climate is no joke, so let's learn about how it drinks in this Habitation Velier Long Pond STCE 15 Year rum.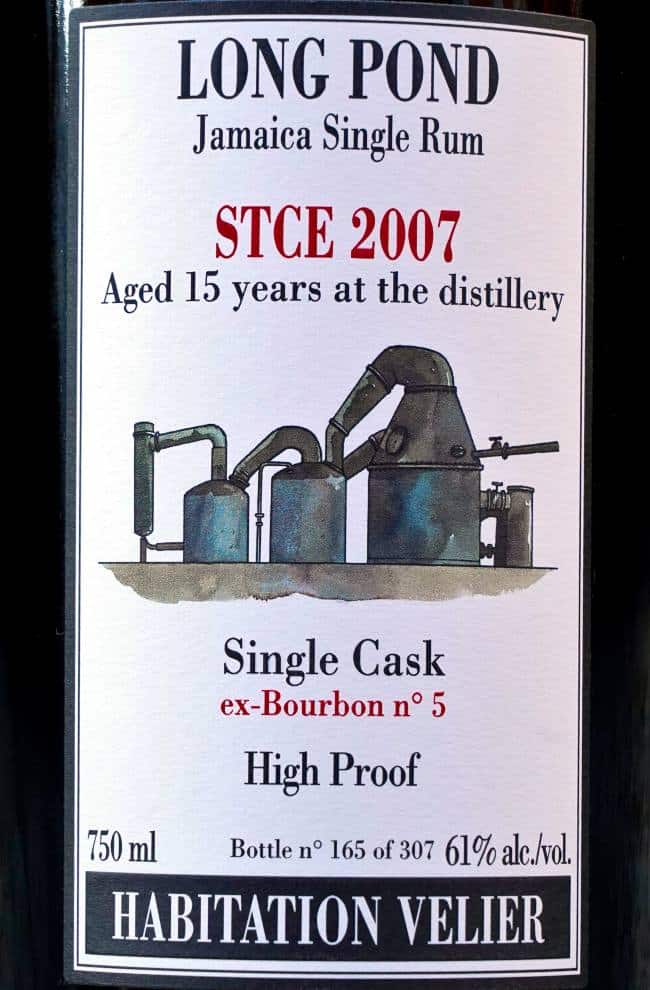 Habitation Velier Long Pond STCE 15 Year Rum smell
Long Pond STCE 15 Year starts with dense ripe mango nectar, ripe pineapple, honey, cherry, ripe guava paste, date, plum, clove, a dark funk that's distinctly grungy, a hint of preserved garlic, aged hard cheese, lemon peel, and nail polish remover. There's so much dark ripe fruit and dark funk. I'm still exposing myself to the funk so I can adjust, but honestly this isn't overly funky for me.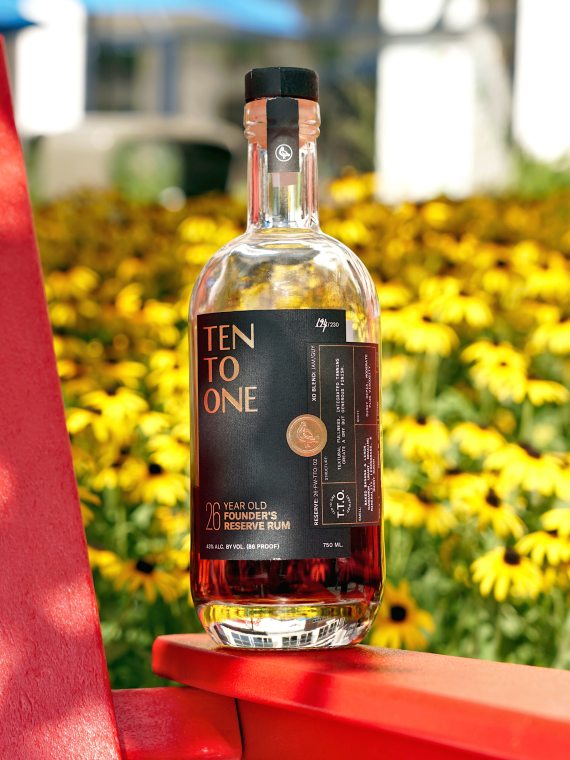 To the "overly funky" part, this probably is very funky but the scents are crammed with so much ripe, fruity, rich, and dense character that it does a great job holding it at bay, or at least making it play nice for me. It still brings a little extra heat, but that's ok.
After swirling and rest, I smell ripe mango and blueberry, cherry, old oak, pineapple, starfruit, lemon peel, clove, aged hard cheese, eucalyptus, black tea, and a little garlic and nail polish remover. The amount of dark berries, ripe fruit, and overall layers of fruit, dark grungy funk, and spice blow my mind. This is ridiculously rich, complex, rich, and fragrant rum.
I cannot believe that this comes from pure ex-bourbon maturation. It feels more like it was aged in a sherry cask. I have never had anything that smells like this. It is so fragrant that I can smell it when I'm sitting a foot away from the glass. I am so captivated, like one of those meme videos where a kid tries pizza for the first time and you can see the child's mind explode with joy.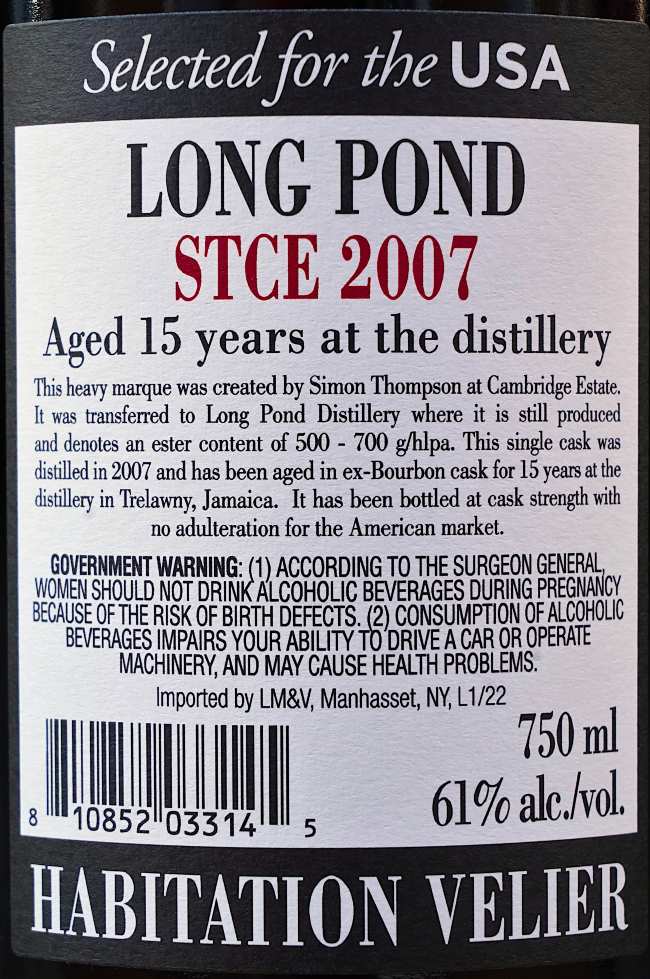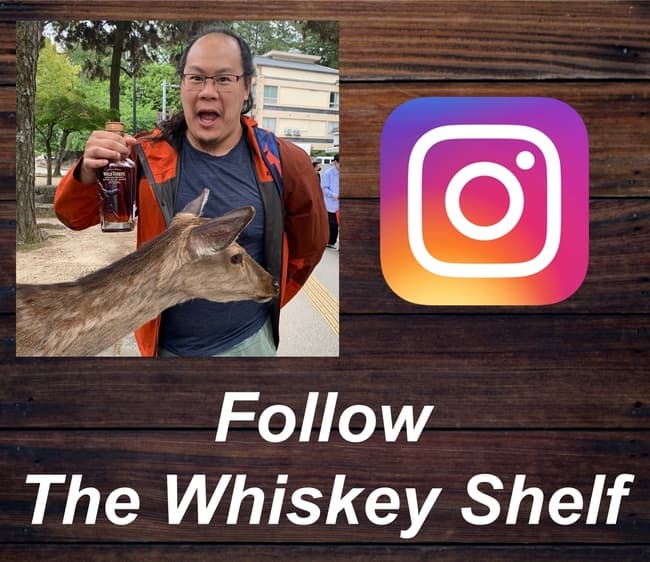 Habitation Velier Long Pond STCE 15 Year Rum taste and aftertaste
The flavors start with ripe mango and pineapple, ripe plum and blueberry, preserved dates, honey, cherry, cinnamon, clove, old oak, and a background (but not gentle) dark funk and grunge. Coming from my broader bourbon experience, Habitation Velier Long Pond STCE 15 Year is a bonkers treat that's jammed full of dark fruit, some vegetal pineapple, and dark grungy funk that is puzzling and intriguing.
Regardless of the personality, the syrupy dense, sweet, and fruity flavors with some alcohol burn translate well to my whiskey brain. I'd dare say that this tastes way better than most whiskey's I've had lately.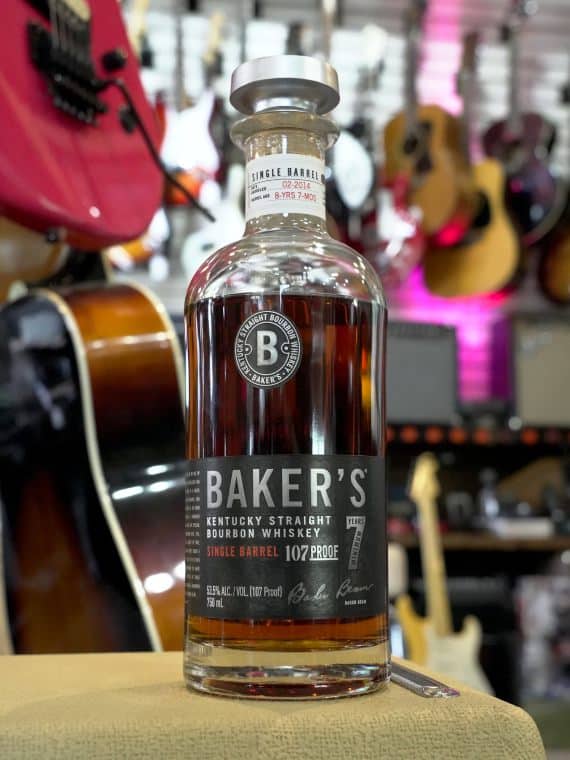 After "chewing", I taste ripe mango, dried blueberry, date, guava paste, pineapple, old oak, clove, slightly unripe banana and pineapple so it's a bit vegetal, Parmesan cheese, eucalyptus, and black tea with this overarching dark funk and grunginess. I admit that "grunginess" is a vague term, but that's honestly the best I can do. There's a massive blast of ripe fruit and captivating funk that has me hooked. Whoa, Habitation Velier Longpond STCE 15 Year is an utterly insane rum that's holy shitballs delicious.
The finish starts with ripe mango and blueberry, prune, pineapple, clove, dark and smooth oak, and a little garlic with lingering oils and very ripe fruit and slightly unripe banana peel.
For a quick tangent, this is nothing like Ten To One Founder's Reserve, which is bright, vibrant, and tropical. This is the opposite direction: dark, dense, grungy…like the 90's. The point is to call out the huge variety within Caribbean rum, and I'm learning that first hand.
This is an absolute treat and yeah…I'm a rum guy now (I'm still a whiskey guy too).
I've unfortunately lost some Glencairn's while in transit, and that made me very sad. So, I wised up and bought this Glencairn Travel Case that comes also comes with 2 glasses so I don't need to worry so much about them breaking. I think it's great, and I think you'll love it too.
Seriously, if you already have glasses, protect them.
Habitation Velier Long Pond STCE 15 Year Rum Rating

What the heck did I just drink? Habitation Velier Long Pond STCE 15 Year is an absolutely wild rum that befuddles and amazes me at the same time. It's dark, tropical, viscous, funky, balanced, and all these contradictory things at the same time. The rich variety of ripe fruits is up my alley, and I can't get enough of it. The funk isn't all that aggressive either (or at least not unpleasant), so it's all really well balanced in this unique way. Going from bourbon to this is like getting blindsided, and liking it.
As of this review, I'm still relatively uninformed with rum, although I'd like to think that I'm still pretty good at the drinking part. As a result, I'm not so well educated on how and why the 500-700 ester count plus bourbon barrel aging created this amazing experience. I don't know why it's so ripe mango and dark berry-forward, or why the funk is dark and "grungy". I think the ester count is a big part of it, but I can't confidently say that.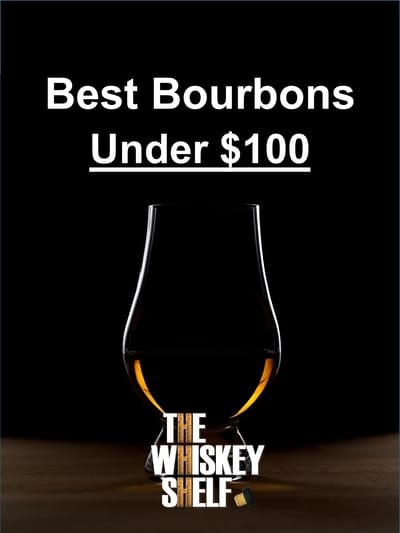 I just know that I'm a massive fan of it and no other Jamaican rum I have is anything like this. I'm completely amazed at how this crazy thing came out of a single ex-bourbon cask, because a lot of other spirits aged in ex-bourbon casks don't come out like this. They usually come out far more bright, tropical, and citrus-y.
I'll admit that I've bought and enjoyed a lot of rum lately, but this seals the deal that I'm a rum guy too. I'm still an avid whiskey lover and blogger, but this is the type of intense, magical, weird ass rum that changes the game for me. Who the hell knew that rum could be like this, but I took a risk, enjoyed it a ton, and now I'm hooked.
A standing ovation is due for Habitation Velier Longpond STCE 15 Year. It's so good I got a second bottle, and that says it all. It's far from affordable or accessible at around $200, but it's a must buy if you're a rum lover and can afford it. If you're going to pay that much for booze, it better be that good. My dad doesn't drink much rum, and even he really likes it. I shared some with him and he kept waving over at me to give him more, and so I did.
The Whiskey Shelf…and Dad-approved.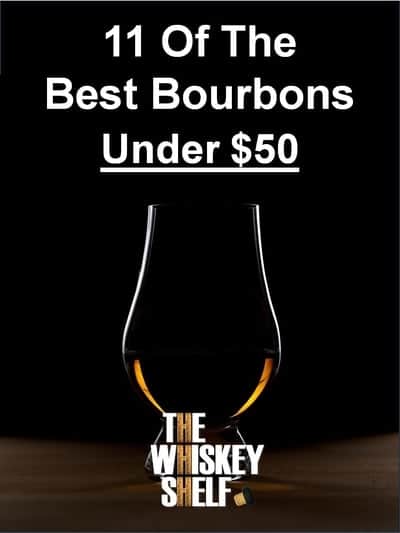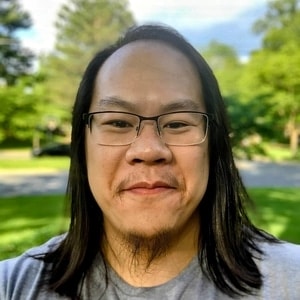 I have far too much fun writing about whiskey and singlehandedly running The Whiskey Shelf to bring you independent, honest, and useful reviews, comparisons, and more. I'm proudly Asian American and can speak Cantonese, Mandarin, and some Japanese.
There are no sponsors, no media companies, and no nonsense. Support The Whiskey Shelf by 
Buying Me A Shot
.