Knob Creek 9 Year Small Batch Bourbon Review [In Depth]
Knob Creek 9 Year Small Batch Bourbon
Knob Creek 9 Year Small Batch Details
Distillery: Jim Beam
Type & Region: Bourbon, Kentucky, USA
Alcohol: 50%
Composition: 75% corn, 13% rye, 12% barley
Aged: 9 years
Color: 1.2/2.0 on the color scale (tawny)
Price: $25-35
From the company website:
When it comes to making Knob Creek Bourbon, there's a lot of waiting but hardly any sitting around. While each barrel patiently ages in white oak, our distillers continue to raise the standards, fulfilling their commitment to full flavor. The result? An unflinching balance of deep, pre-Prohibition-style bourbon with a robust oak taste, complemented with hints of smooth vanilla and layered caramel.
Knob Creek 9 Year Small Batch overview
2020 was objectively an awful year. But in 2020, Knob Creek Small Batch bourbon also came back with a 9 year age statement. Backing up, Knob Creek Small Batch is part of Jim Beam's Small Batch Collection, which is their higher-end line of whiskeys. For years, Knob Creek Small Batch had a 9 year age statement. Unfortunately in 2016, Jim Beam removed the age statement.
Why? There's a lot of nuance to that answer. The high level answer is that Jim Beam knew that they couldn't continue to only put 9+ year old bourbon into such a widely sold product and support the expected demand for all of their bourbons for the long term. So for 3-4 years, they removed the age statement and blended younger bourbon into Knob Creek Small Batch so they could build their older reserves for the future.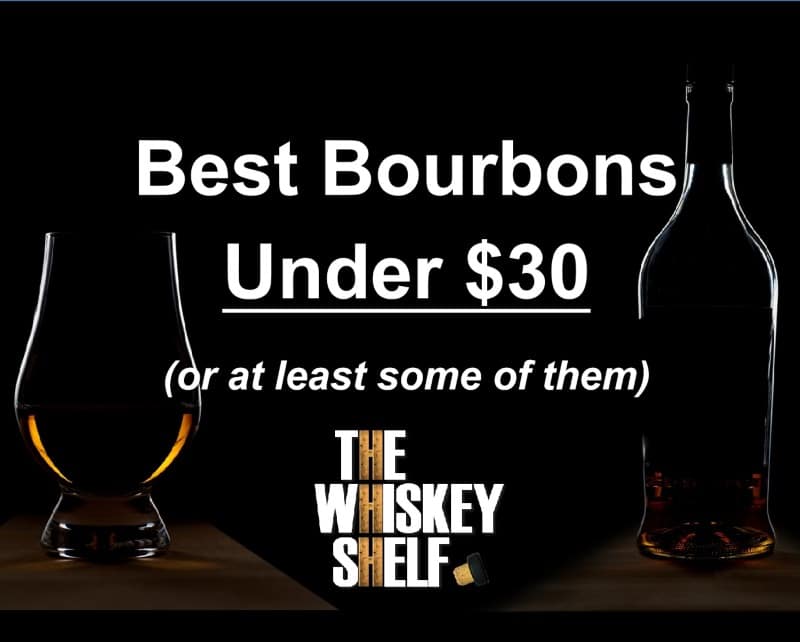 The future came sooner than expected, because the 9 year age statement returned in 2020, as well as Knob Creek 12 Year. Not long after that, Knob Creek 15 Year and Knob Creek 18 Year were released. Then came Hardin's Creek Jacob's Well 15 Year and the whole slew of 17 year old Hardin's Creek bourbons. Jim Beam appears to be in a good place with aged stock.
With the updated Knob Creek Small Batch, you get a 9 year old and 100 proof Kentucky bourbon for give or take $25-35, which I think is fairly affordable. At face value that looks great, given that other bourbons with comparable stats are often $70+.
Let's find out if this well-aged yet affordable bourbon is worth it in this Knob Creek 9 Year Small Batch Bourbon review.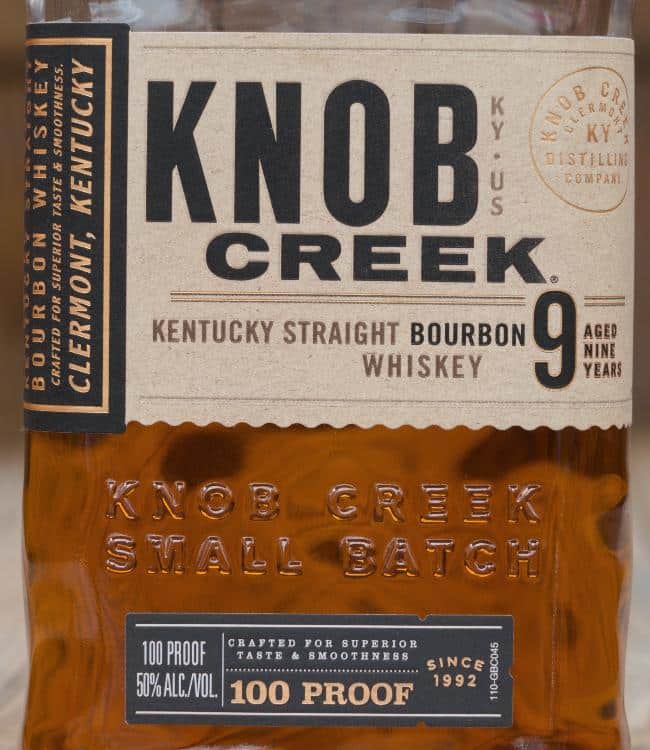 Knob Creek 9 Year Small Batch smell
Knob Creek 9 Year starts with caramel, vanilla, roasted oak, dried apricot and red apple, cinnamon, licorice, coffee, cocoa powder, and a little salted caramel and roasted corn. It's a dark, sweet, and roasty bourbon with background fruit that smells like a quintessential bourbon with solid richness and range although it's not that complex.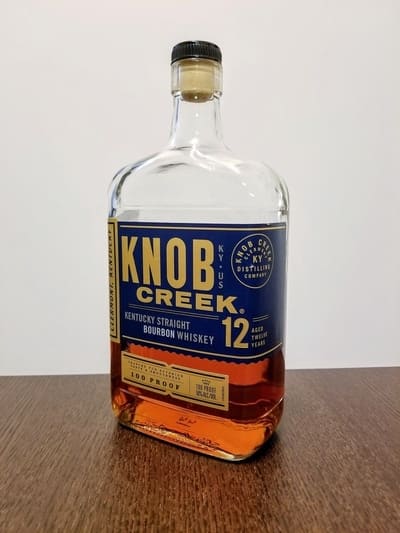 I am a little surprised with the heat, which kicks a tad more heat than I'd like. It's not overpowering, but it's a little bit of that singe-y quality I wasn't expecting.
After swirling and rest, I smell caramel, vanilla bean, roasted oak, baked red apple coated with cinnamon, dark chocolate, clove, orange peel, licorice, and just a little nuttiness, roasted corn, and cherry. Knob Creek 9 Year still smells really nice. I can't say that it's unique, but I still enjoy smelling it because it delivers enough of a mature and varied experience.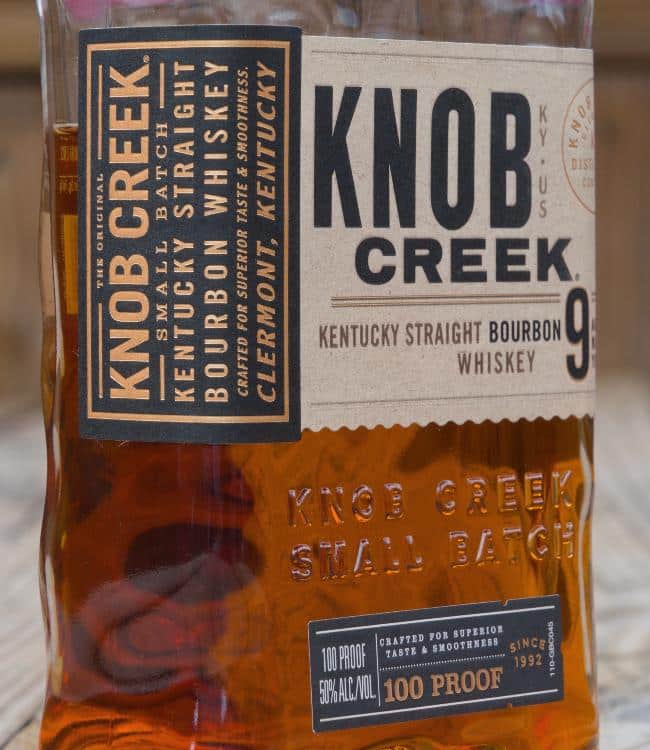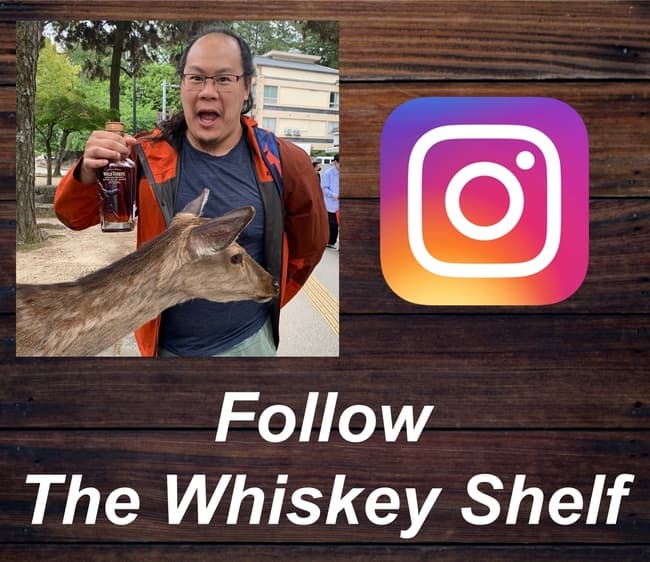 Knob Creek 9 Year Small Batch taste and aftertaste
The flavors start with caramel, vanilla, dried red apple, roasted oak, orange peel, cinnamon, clove, mocha, licorice, and hints of dark chocolate, coconut, and roasted grain. Knob Creek 9 Year Small Batch is dark, sweet, and roasty with enough fruitiness for good balance. It's not overly complex or layered, but the viscosity, density, and range are mostly there, and the heat feels right too.
After "chewing", I taste caramel, nougat, vanilla, then this burst of apricot + orange + red apple + cherry, roasted oak, cinnamon, clove, licorice, coffee, pineapple, and faint nuttiness. No kidding, "chewing" brings out a whole lot more apricot, orange, apple, and cherry that I didn't expect to get.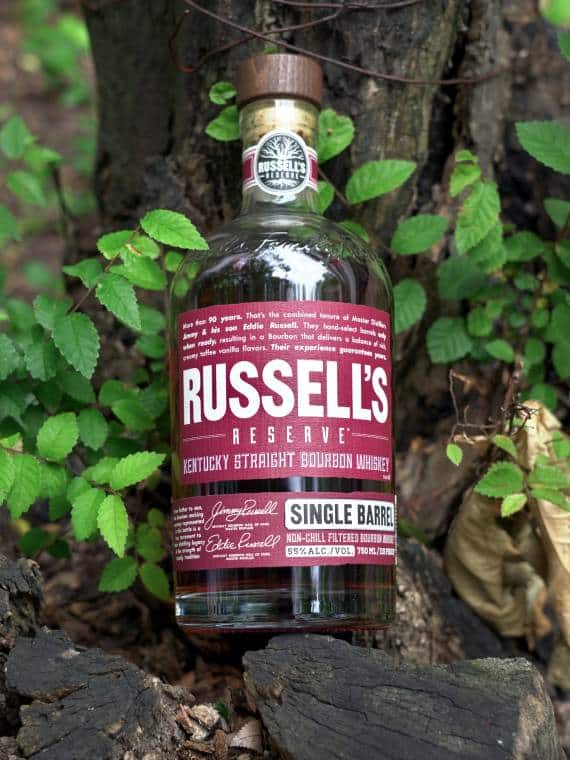 The finish starts with caramel, vanilla, roasted oak, cinnamon, clove, dried red apple and orange peel, and licorice with lingering roasted oak, spice, honey, and fennel. After "chewing", it leaves caramel, apricot, orange peel, red apple, licorice, roasted oak, cinnamon, and clove, leaving a pleasant sweetness and oakiness.
Knob Creek 9 Year becomes a lot more interesting and tasty with the extra agitation. It doesn't have as much low-end and overall density as I'd like, but I still like more than I expected that I would.
This delivers a lot of flavor for $30-35.
I've unfortunately lost some Glencairn's while in transit, and that made me very sad. So, I wised up and bought this Glencairn Travel Case that comes also comes with 2 glasses so I don't need to worry so much about them breaking. I think it's great, and I think you'll love it too.
Seriously, if you already have glasses, protect them.
Knob Creek 9 Year Small Batch Rating

Historically, the Jim Beam profile has done it for me, but I'm still pleasantly surprised with how good Knob Creek 9 Year Small Batch is. While the price has creeped up over the years, the quality continues to be there and deliver a compelling experience for the price. The 9 year age statement is not just for show, there's substance behind it too. On that note, I am very happy that the age statement has returned.
This isn't quite a perfect comparison, but if you can find a good deal on Knob Creek, I would pick this over
Wild Turkey 101
every single time. If you can't find a great deal, I still think Knob Creek is worth the extra $5-10 if it's in your budget. There's a lot of great bourbon for under $50, and this yet another one to add to that list.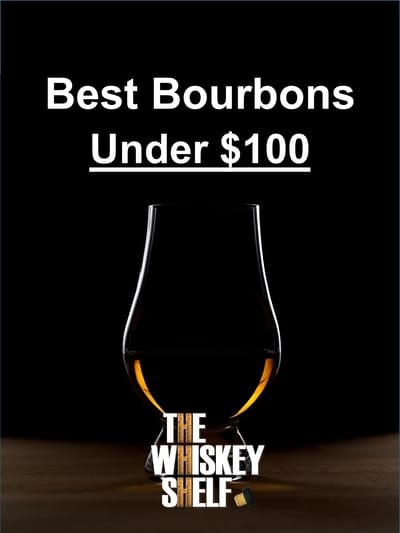 I will admit though, for better or worse, Jim Beam continues to have a massive advantage over most distilleries out there. They can sell bourbon that's older, better, and somehow cheaper because they have so many barrels that have been aging for years. They have a decades head start that will take smaller distilleries a long time to catch up. Smaller distilleries are doing great things too, but they're not releasing 9 year old bourbon for under $40…closer to $100-150
If you're looking for something more affordable and have never had it before, then I highly recommend Knob Creek 9 Year Small Batch. It's more or less a must buy in the price range.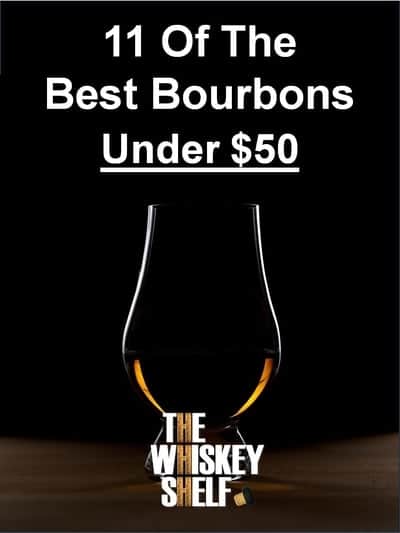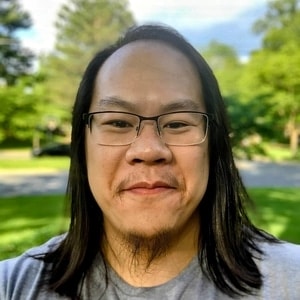 I have far too much fun writing about whiskey and singlehandedly running The Whiskey Shelf to bring you independent, honest, and useful reviews, comparisons, and more. I'm proudly Asian American and can speak Cantonese, Mandarin, and some Japanese.
There are no sponsors, no media companies, and no nonsense. Support The Whiskey Shelf by 
Buying Me A Shot
.