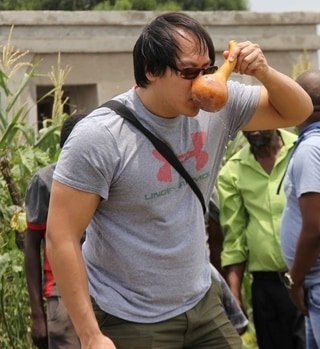 The first glass of whiskey I ever had was Glenfiddich 12. It was an incredibly malty, delicious, and complex drink. It completely changed my life, introducing me to the enormous world of whiskey and all it could offer. I had to have more. After that, I bought a bottle of Elijah Craig 12 (RIP to the age-statement). I was completely hooked on whiskey and wanted to learn more. I started exploring the world to visit distilleries, see the land where it was made, and try everything I could find.
So far, I've been fortunate enough to visit distilleries across the US (including Kentucky, New York City, Maryland, and DC), Canada, Scotland, and Ireland to see how it is made, as well as visit Sherry bodegas in Jerez De La Frontera in southwestern Spain to learn about the wine that eventually helps ages some whiskey. I've been able to see the places where Laphroaig harvests some of their peat, see the warehouses where Buffalo Trace is aged, walk Aberlour's barley malting floor (not during malting season), and even stick my hand into a mash tun to taste the pre-distilled liquid (I asked first of course).  
While completing my MBA at the University of Michigan, I was the President of the Business School's Whiskey Club. I held events almost weekly, where I introduced my members (and myself) to new whiskeys, answered their questions, and helped them become better and more educated drinkers. It was a great experience.
I'm not an expert by any means. I have so much to learn, but I'm excited to keep learning and exploring, and I hope you will join me in that journey.