Maker's Mark 46 Review [In Depth]
Distillery: Maker's Mark
Type & Region: Bourbon, Kentucky, USA
Alcohol: 47%
Composition: 70% Corn, 16% Soft Winter Wheat, 14% Malted Barley
Aged: NAS (rumored ~6 years), aged in virgin American white oak and finished with French oak staves
Color: 1.3 (russet, muscat) 
Price: $30-40
From the company website:
Maker's Mark 46 is the recipe of Bill Samuels Jr., son of founders Bill and Margie, and the first new major expression since classic Maker's® was released in 1958. Maker's 46 is aged longer with special seared French oak staves. With subtly layered bourbon notes and balanced complexity.
Maker's Mark has a history of making one thing and one thing only: 45% ABV Maker's Mark with the red wax top and no age statement. Seriously, they more or less made that for decades.
In 2010, Maker's 46 was the first new product that changed the Maker's formula. Not only has the ABV increased from 45% to 47%, they insert 10 French oak staves (staves from barrels) into barrels of fully-aged Maker's Mark (6-7ish years old, don't quote me on that), and then continue aging / finishing in their limestone cellar where the temperatures constantly hover around 50 degrees fahrenheit.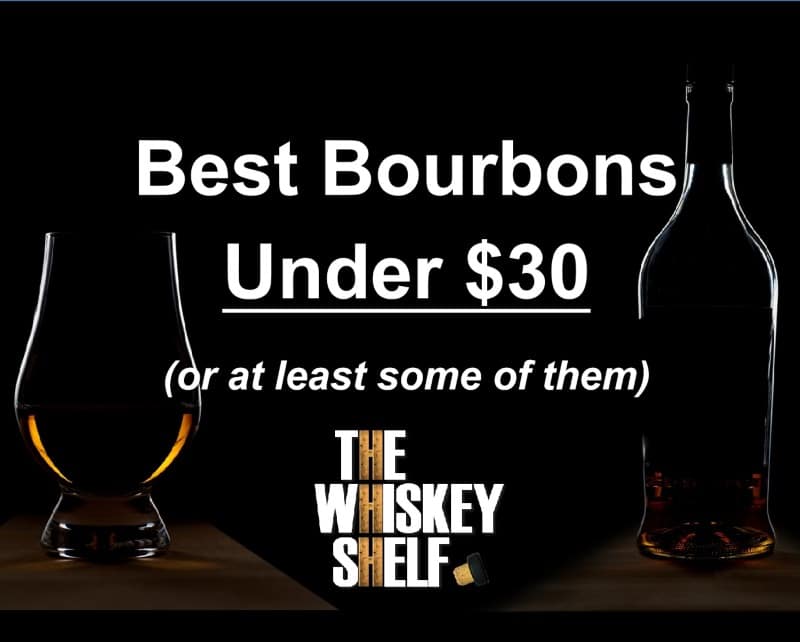 Maker's says that it's supposed to infuse more caramel, vanilla, oak, and spice. Aging in the cellar slows down the interaction between oak and bourbon to also create a different experience. Does the cellar ring a bell? This is the same cellar used to further mature Maker's Mark Cellar Aged.
Maker's has since branched out and experimented, especially leaning-in hard on stave finishes with Private Selects, age-stated Maker's 46 Cask Strength, and the Wood Finishing Series. The clearly age-stated 11 year old Maker's Mark Cellar Aged is a big change too, but very welcome.
Let's find out if the extra time and effort makes a difference in this Maker's Mark 46 bourbon review.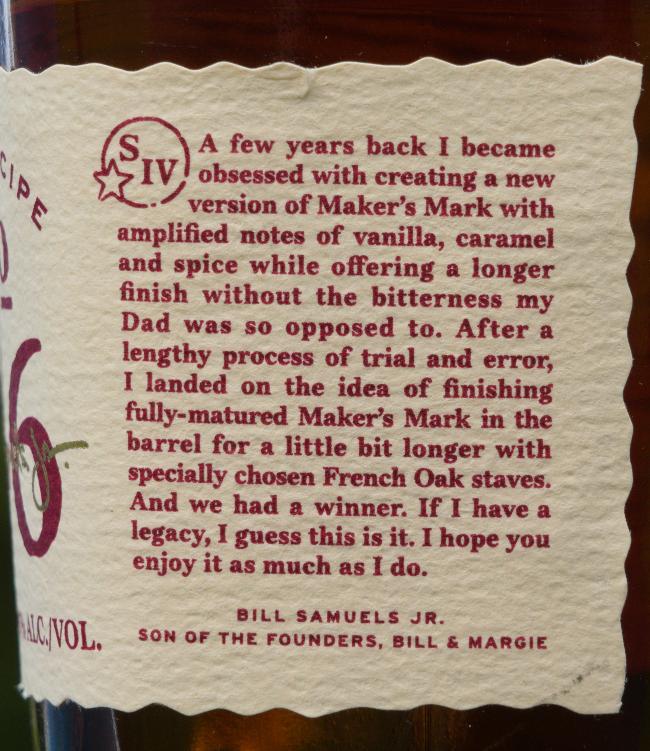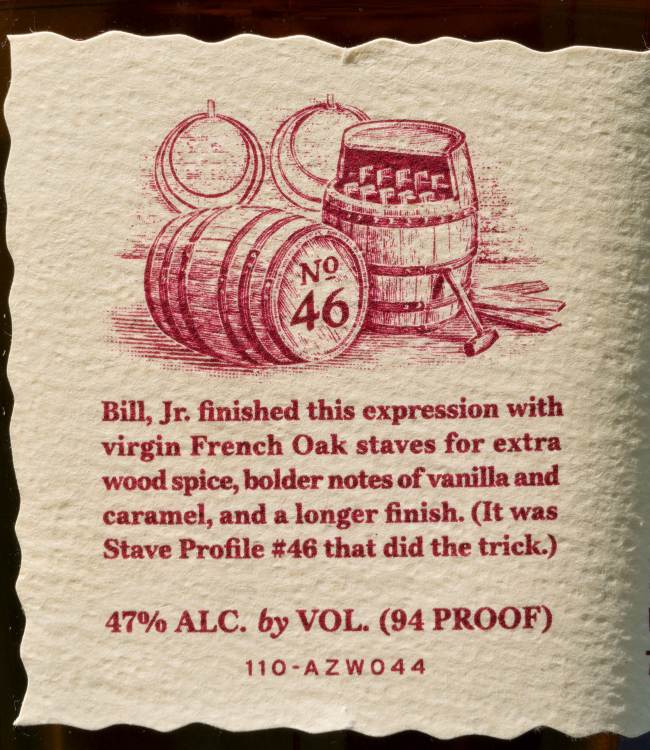 On my first few sniffs I get caramel, fragrant oak, cinnamon, apricot, orange, vanilla, clove, more roasted oak, baked red apple peel, freshly baked bread, a hint of malt chocolate, and pineapple. Maker's 46 is oak and spice-forward with backing sweetness and fruitiness with none of the wheaty gumminess that plagues the standard Maker's Mark.
It's already a big improvement over the standard Maker's Mark, so those French Oak staves must have worked their magic in the casks. On the flip side, it doesn't feel so dense and rich, but it's still fairly fragrant and pleasant.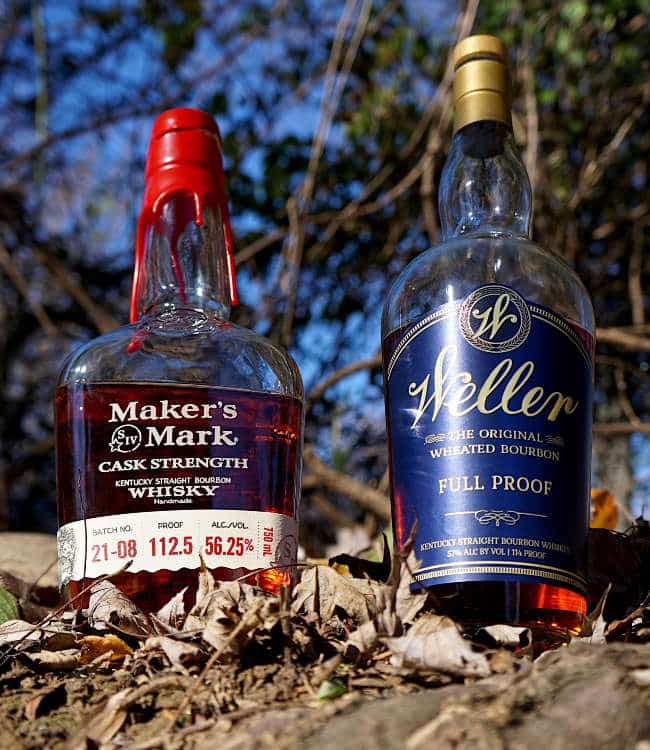 After swirling and rest, I smell caramel, roasted oak, cinnamon, clove, vanilla, orange peel, and a little bit of chocolate malt ball and dried grass. Maker's 46 has an expressive oakiness and spiciness that leaps out of the glass, like a very toned down version of Maker's Mark Cellar Aged (an amazing bourbon by the way).
Maker's Mark 46 continues to be oak spice and oak-forward, but the scents are thankfully not dominated by it. There's some range and richness, but overall it's a moderately developed bourbon that's pleasant to smell with a lot of oaky fragrance. It takes the base Maker's and adds so much more dark sweetness, fruitiness, oakiness, and spiciness while covering up what I don't like about Maker's.
Regular Maker's Mark is ok, but Maker's 46 smells a whole lot better.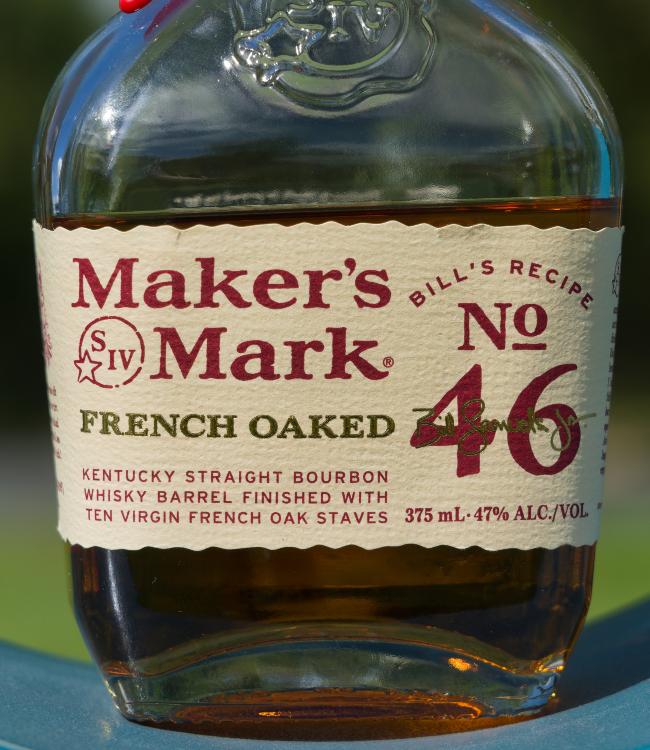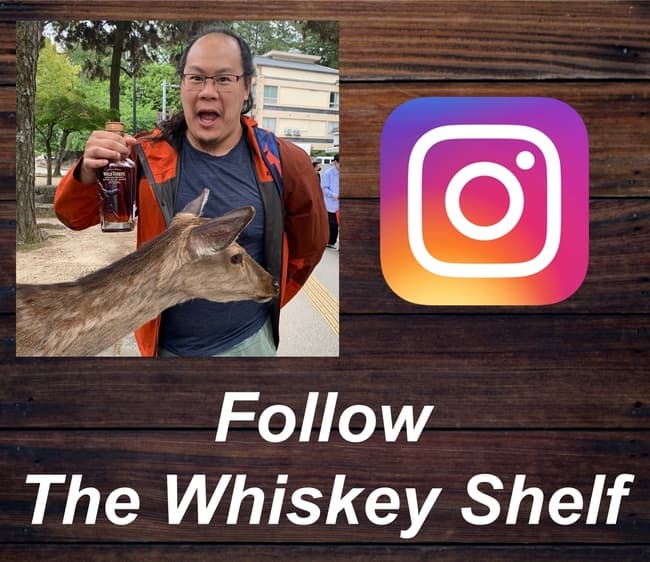 Maker's Mark 46 taste and aftertaste
The flavors start with darker honey and caramel, roasted oak, cinnamon, clove, apricot, toasted vanilla, orange peel, toasted bread, and then even more oak. First off, I am so thankful that there's no wheaty gumminess because I really don't like those notes.
Anyways, Maker's 46 is an oak spice and roasted oak-forward bourbon that is heavily influenced by the 10 French oak staves. It takes the base wheated bourbon, which is spicy to begin with, and turns up the spiciness and sweetness to make it taste good because base Maker's Mark isn't great. The viscosity and richness are about average, not noteworthy in a good or bad way.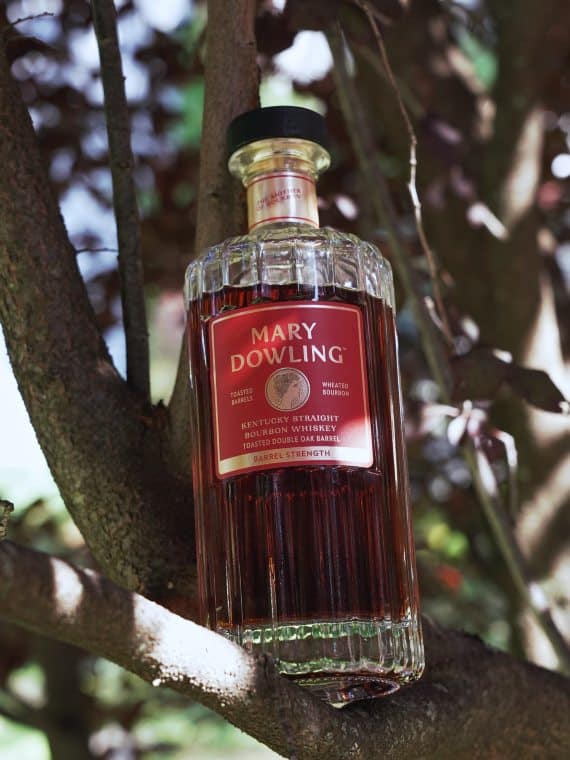 After "chewing", Maker's Mark 46 has caramel, vanilla, apricot and orange peel that pop a little, roasted oak, clove, cinnamon, and a little bit of baked bread and just a hint of gummy wheatiness. "Chewing" opens up the sweetness and fruitiness, making it taste even better than it did the first time around. It feels like a fairly mature bourbon with decent richness and some range. That little bit of fruity pop does wonders for me.
The finish starts with honey, roasted oak, clove, cinnamon, and dried red apple peel and orange peel with lingering cinnamon, clove, oak, and orange. After "chewing", caramel, dried apricot, roasted oak, heavy on the cinnamon and clove, and dried orange peel with pleasant lingering cinnamon, clove, oak, and orange peel.
It's still quite spicy and roasty, which also brings a little bite, but overall it feels balanced and offers nice flavors to enjoy.
I've unfortunately lost some Glencairn's while in transit, and that made me very sad. So, I wised up and bought this Glencairn Travel Case that comes also comes with 2 glasses so I don't need to worry so much about them breaking. I think it's great, and I think you'll love it too.
Seriously, if you already have glasses, protect them.

I haven't had Maker's Mark 46 in a long time, and I'm glad to find out that I enjoy it. It brings pretty good richness and decent range, and it also gets kudos for avoiding some of the more…unsavory wheatiness and grassiness that plagues regular
Maker's Mark
and
Maker's Mark Cask Strength
. The French Oak staves seem to magically fix it.
For a lack of a better term, Maker's 46 feels like a Maker's Mark that is more or less done and ready to bottle. Regular Maker's Mark feels rushed and immature, which is why I gave it a "Mid Shelf" rating. Don't get me wrong, Maker's 46 still has some drawbacks, but overall it feels pleasant to drink. Maker's 46 is more or less what I expect the base Maker's Mark to be.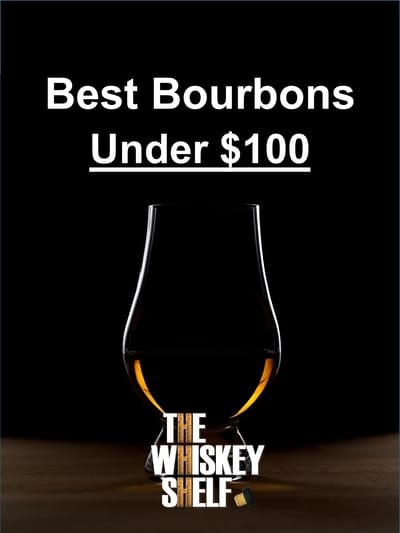 That said, people who dislike more oak and/or spice-forward bourbons may not enjoy this as much. The French oak staves infuse more oak and spice, and they are a major part of the experience. That said, it's not overdone for me, but I'll also gladly drink 12+ year old bourbon that's intensely oaky.
I know this may be a stretch (and crazy), but I feel like Maker's 46 has some similarities to the the "Top Shelf+"
Maker's Mark Cellar Aged
. I'm not saying that Maker's 46 is remotely close, I'm just saying the scent and flavor profiles feel similar-ish at times. Both have a distinct and fragrant oakiness that leaps out of the glass: Cellar Aged through more time in oak, and Maker's 46 with French Oak Staves. It's not the type of really dark and heavy oakiness that's in Hardin's Creek Clermont or Russell's Reserve 13 Year, more of a moderate toastiness that's spread in everything.
Both also have a sort of similar sweetness, fruitiness, oakiness, and spiciness, but Cellar Aged is of course way more rich, expressive, and complex. I just can't help but notice the profile similarities.
If you're looking for a wheated bourbon to try next, I think it's worth giving Maker's Mark 46 a try. Even better, it's easy to find and rarely marked up. If you're looking to drink bourbon neat, I would also recommend skipping normal Maker's Mark entirely if you can because this is so much better. It's a few dollars more (maybe $10?), but it's well worth it if you have the budget for it.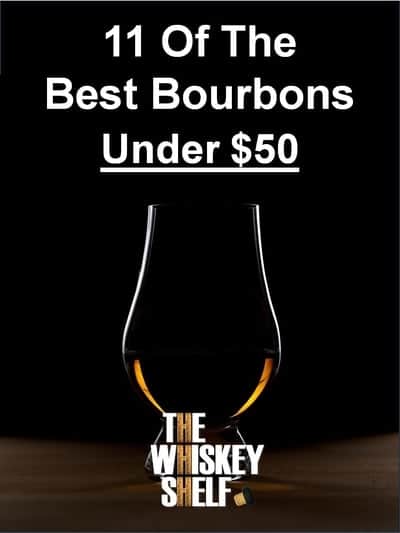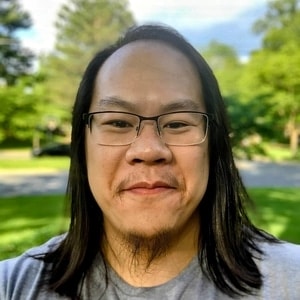 I have far too much fun writing about whiskey and singlehandedly running The Whiskey Shelf to bring you independent, honest, and useful reviews, comparisons, and more. I'm proudly Asian American and can speak Cantonese, Mandarin, and some Japanese.
There are no sponsors, no media companies, and no nonsense. Support The Whiskey Shelf by 
Buying Me A Shot
.