Nikka Coffey Grain Whisky Review [In Depth]
Nikka Coffey Grain Whisky
Nikka Coffey Grain Details
Distillery: Nikka
Type & Region: Japanese whisky, Japan
Alcohol: 45%
Composition: Primarily corn-based
Aged: At least 3 years per Japanese whisky rules
Color: 1.0/2.0 on the color scale (deep copper)
Price: $65-90
From the company website:
This is a signature grain whisky which was released in 2012. Predominantly made from corn, whisky distilled in a Coffey still is matured in old casks such as re-filled, remade and re-charred casks originally made from American oak to deliver the sweet and mellow flavors of Coffey distillates. This product meets all the criteria of "Japanese whisky " defined by the Japan Spirits & Liqueur Makers Association.
Nikka Coffey Grain Whisky overview
Japanese Single Malt whiskey gets all the love, with whiskeys such as Yamazaki, Hakushu, Miyagikyo, and Yoichi being the main stars of the show. But guess what, there's a whole other segment of Japanese whiskey, grain whiskey, to explore. Nikka Coffey Grain is one of those, coming from one of the largest distilleries in Japan.
Fun fact, Nikka Coffey Grain is Japanese whiskey, it's just not single malt Japanese whiskey. The
Nikka website clearly states this fact
. Single malt means a whiskey made from malted barley + distilled and aged at a single distillery (Yamazaki for example). This is made predominantly with corn, more like bourbon or corn whiskey. In general terms, this is grain whiskey and not malt whiskey. Nikka Coffey Malt should use 100% malted barley.
The term "Coffey", spoken or written, leads to a lot of confusion. Some form of "do they use coffee in this whiskey?" usually comes up in conversation. Let me dispel that confusion. This has nothing to do with coffee, although I totally understand why people would think that (including me years back).
Coffey references the type of still, better known as the column still used to distill the liquid. It was invented by Aeneas Coffey, hence the name. The still is commonly used, but the "Coffey Still" name isn't, so Nikka calling it Coffey is a way to make it sound more interesting and unique than it actually is. Nikka Continuous Still Grain Whiskey is a terrible name, but Coffey sounds more sophisticated.
There are many reasons why column stills are different from pot stills, but I won't cover them here. Just know that single malt Scotch and single malt Japanese Whiskey are distilled using pot stills, and grain whiskey usually column (Coffey) stills.
Let's find out what's up with confusingly named whiskey in this Nikka Coffey Grain whiskey review.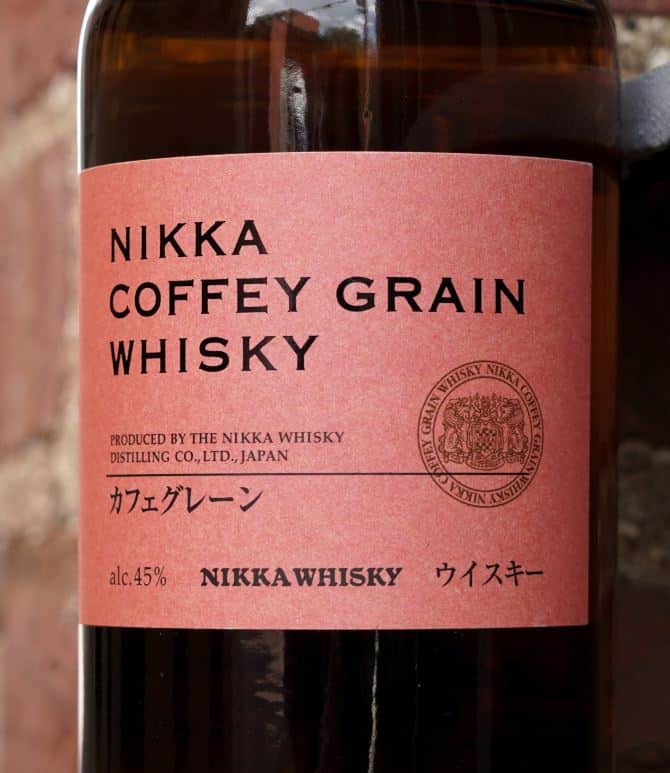 Nikka Coffey Grain Whisky smell
First, I get caramel, maple syrup, toasted biscuit, vanilla, lightly toasted oak, cinnamon, roasted corn, clove, dried apple, orange peel, and dried hay. I know that this isn't bourbon, but there are a lot of bourbon-y notes with the darker sweetness, but it also has some of the delicateness of a bourbon-aged single malt with roasted grains and citrus
Unlike bourbon though, Nikka Coffey Grain Whiskey doesn't have much roasted oak. Unlike bourbon-aged Scotch, it's not as intensely tropical and citrusy either. It lives in between bourbon and bourbon-aged Scotch. It smells nice, but has fairly middle of the road density that I wish was richer.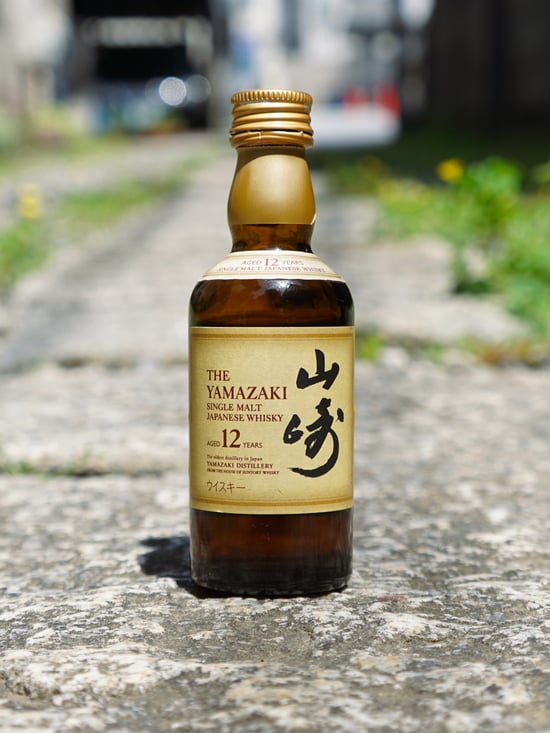 After swirling there's caramel up front with this mix of toasted oak and grain, then vanilla, pear, cinnamon, a little berry and orange, and a light coating of something floral over everything. The darker sweetness again is unique to this whisky, a bourbon and Scotch hybrid, but doesn't have the heavier oakiness of bourbon.
Nikka Coffey Grain Whisky smells good, with nice forward sweetness, but it lacks so much density that it makes it tough for me to fully get into it, and that part is a little disappointing.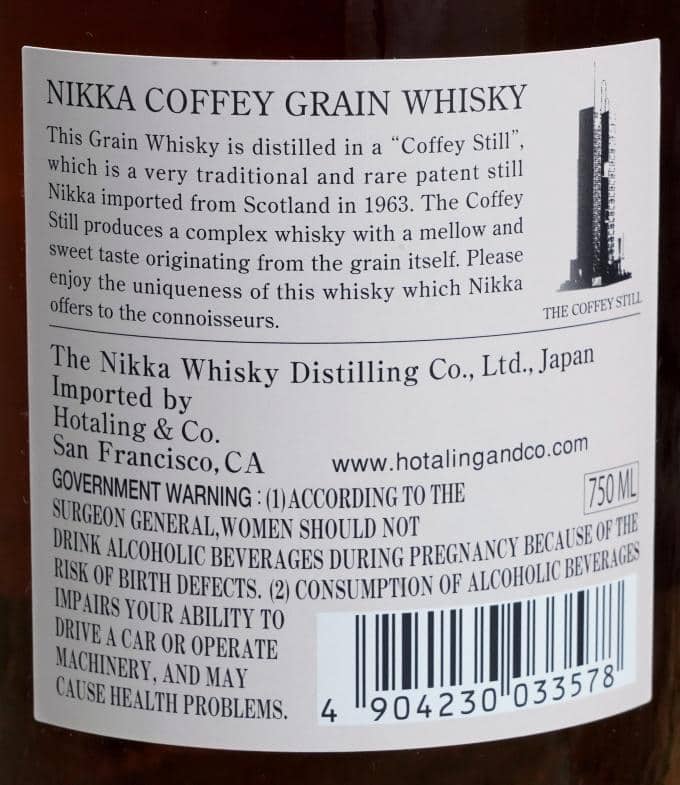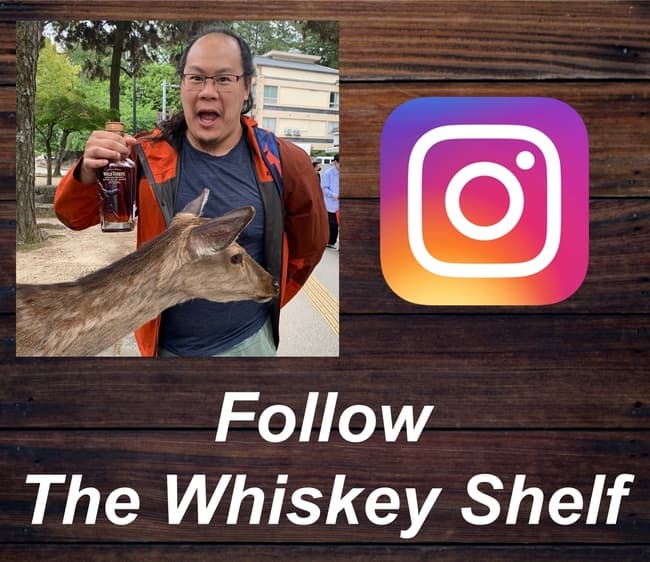 Nikka Coffey Grain Whisky taste and aftertaste
With my first sip I taste caramel, roasted oak, cinnamon, pear, maple syrup, roasted grain, vanilla frosting, and a gentle spritz of berry. Hmm…Nikka Coffey Grain Whisky is puzzling, mostly in a good way. The flavors are so…unique that my mind is so confused. It's sweet, kind of like bourbon (think
Michter's Small Batch Bourbon
) and kind of fruity like a Scotch, and my brain doesn't know what to think. I wish it were denser, and the ABV clearly doesn't help with that. It's not thin, but I wouldn't say that there's a lot of body and viscosity either.
After "chewing" I get roasted caramel and a little maple syrup, vanilla frosting, toasted grains and oak, pear, apricot, cinnamon, and a little mint. "Chewing" takes up the flavors a notch, bringing more sweetness and a little more body. The unique sweetness continues to draw my attention and I keep trying to figure out why it feels unique and interesting.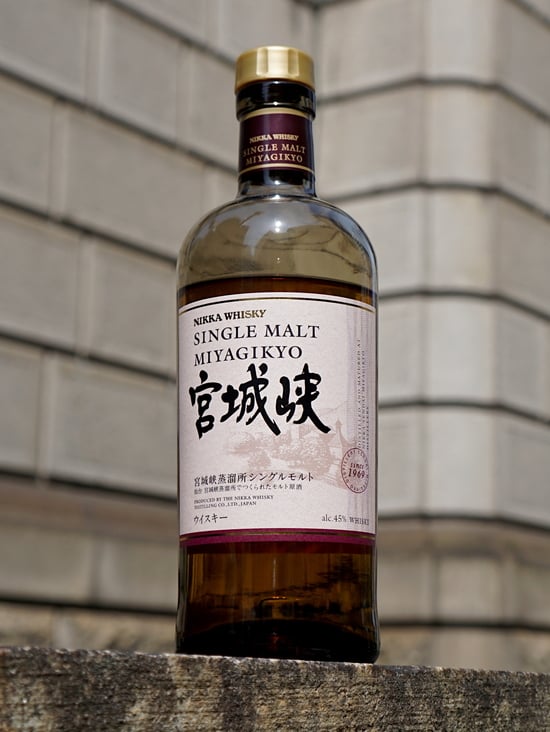 My brain is thinking "this is bourbon" with the caramel and vanilla sweetness. I'm expecting denser oak and spice, but it's yanked away and replaced by more delicate grain and pear, which is more like Scotch. It's jarring in a good way. There's also a distinct dry graininess. It doesn't feel youthful, but it's like a version of dried biscuit I often find in single malt Scotch.
The finish kicks off with roasted caramel, roasted oak, maple syrup, and pear with some syrup. With "chewing" it leaves lighter caramel, toasted grain and oak, pear, cinnamon, vanilla, and mint. It has a certain freshness that could be the grain and mint.
Nikka Coffey Grain Whisky tastes very good, but man the lower ABV still saps away the richness that's in there.
If you're shopping on Amazon, support The Whiskey Shelf by shopping through my affiliate link – Shop Amazon. I may earn a commission from your Amazon purchases.
Nikka Coffey Grain Whisky Rating

Nikka Coffey Grain Whisky is one of the more distinctive whiskeys I've had lately, and that's mainly for the better. While Nikka's
Miyagikyo
and
Yoichi
feel like younger versions of Scotch that are also more expensive (somewhat unfair but that's how I think), Nikka Coffey Grain plays a totally different game with fewer comparisons. I think Nikka uses the term "mellow", and I can agree with that. It's a little too mellow for me, but I always gravitate to higher ABV whiskey.
Well…now that I think about it, this might be in the same ballpark as Single Grain Scotch (I had this epiphany while doing the review, before I wrote the overview). That too can have similar bourbon-like caramel, maple syrup, and vanilla sweetness from the corn. Either way, Coffey Grain definitely has its own space in my head that makes it more interesting than Nikka's single malts, which is also in part because I rarely drink single grain Scotch.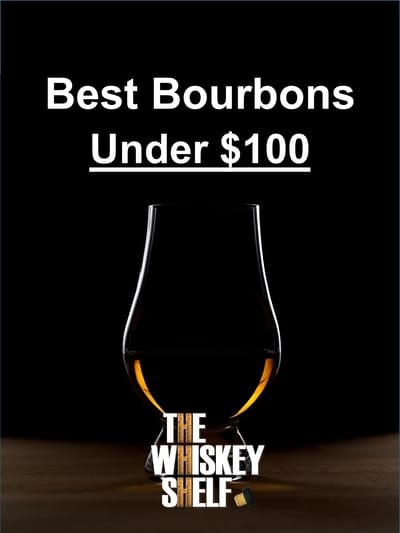 But I'll just come out and say it, as with most other whiskeys coming out of Japan's big whiskey distilleries, the ABV sucks. It's low, weak, terrible…and does a disservice to this whiskey that's actually good. You'll be hard pressed to find a higher ABV Nikka Japanese Whiskey (
Nikka From the Barrel
isn't Japanese whiskey anymore), and the bourbon drinker in me hates that. I like the whiskey but hate the ABV.
Pricing is all over the place, ranging from $65 all the way up to $90+. I paid around $65 (sale price), which is fine, but it's not $90+ good or interesting. Then again, most Japanese whiskeys are atrocious value in the US but generally reasonable in Japan until you slap an age statement on it. For example, Nikka Miyagikyo is probably $40-45 in Japan and $80-90 in the US. Yamazaki 12 Year is equally terrible in the US and Japan at around $200. Nikka Coffey Grain is probably $50-55 in Japan, and that makes sense to me.
I honestly wouldn't recommend that you pay more than $70, which is probably on the very low-end of what retail prices are across the US. I guess my point is that the whiskey is nice but the price will make you pause, and that last part is up to your wallet. Hopefully this review has armed you with the knowledge to make the decision that's right for you.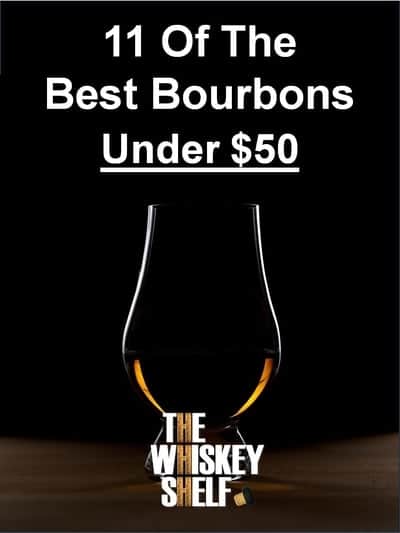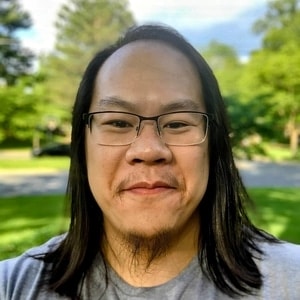 I have far too much fun writing about whiskey and singlehandedly running The Whiskey Shelf to bring you independent, honest, and useful reviews, comparisons, and more. I'm proudly Asian American and can speak Cantonese, Mandarin, and some Japanese.
There are no sponsors, no media companies, and no nonsense. Support The Whiskey Shelf by 
Buying Me A Shot
.