Mary Dowling Double Oak Barrel Strength Bourbon Review [In Depth]
Mary Dowling Double Oak Barrel Strength Wheated Bourbon
Mary Dowling Double Oak Barrel Strength Bourbon Details
From the company website:
Mary Dowling Double Oak is aged in #4 wood-fired, toasted and charred American Oak before final resting in #1 new American Oak with a #1 char, and heavy toasting — the bourbon benefits from a longer maturing process, creating a deeper, richer taste.
Mary Dowling Double oak is a remarkable wheated bourbon which expresses memorable notes of tobacco, chocolate, anise, cherry, oak, cinnamon, nutmeg, stone fruit, baking spice, and brown sugar, all finished beautifully by the return of the cherry and stone fruit, accompanied by wide, lingering short and dry spices.
Mary Dowling Double Oak Barrel Strength overview
I'm going to take a wild guess that most of you don't know who Mary Dowling is, because I didn't before I tried this Mary Dowling Double Oaked Barrel Proof Wheated Bourbon. There are a couple parts to this story, and I think it'll start to make more sense once I break it down.
First, the Mary Dowling whiskey brand is a joint venture between Kaveh Zamanian (founder of Rabbit Hole) and Pernod Ricard, a major beverage conglomerate, to celebrate "The Mother of Bourbon," Mary Dowling. More to come on this.
Second, Mary Dowling Double Oaked Barrel Proof this is a barrel proof double oaked wheated bourbon. That's quite the rare combination. Double oaked isn't that rare anymore, but it is in wheated form. The wheated bourbon most likely comes from Rabbit Hole. Apart from the fact that Rabbit Hole's owner is part of this venture, the Rabbithole Dareringer website is quite clear on the connection.
Both the
Rabbit Hole Dareringer
and
Mary Dowling websites
mention that the respective bourbons use a 65% corn, 25% wheat, and 10% malted barley mashbill. They're exactly the same. You can more or less call this Rabbit Hole Double Oaked Wheated Bourbon, but at a higher ABV than the normal releases 47.5% ABV.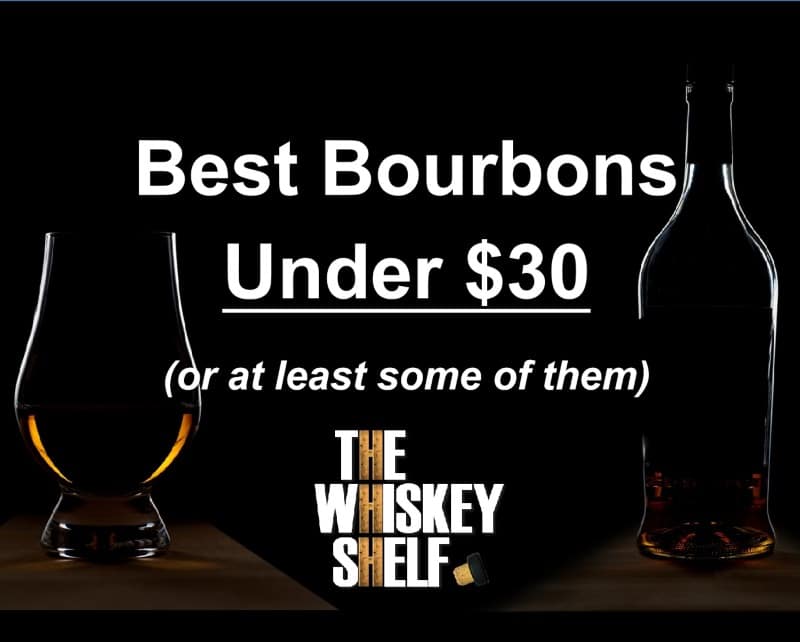 To that point, I find the term "barrel strength" to be confusing. The way I interpret it, 53.5% ABV appears to be more or less the ABV of the bourbon coming out of the second barrel. It's likely that bourbon was dumped from the original maturation barrel, diluted, and then poured into the secondary oak barrel. I can't say for sure.
Ok, back to who Mary Dowling is. Since there's no way I can adequately and originally provide information, I'm going to use a snippet from the press release. You can also read through the fairly detailed story on the
company website here
. Here it is.
"Mary Dowling was the most successful and influential female distiller in the male-dominated world of pre-prohibition bourbon. Her legacy, which led directly to bourbon's designation as America's native spirit, earned her the moniker of "Mother of Bourbon." Her whirlwind, awe-inspiring story — filled with various life-altering events, including the death of her husband, a distillery fire, the founding of a bank, furious legal battles and shifting production to Juárez, Mexico during prohibition — had been unknown by many and lost for decades until now…One hundred years ago, here in Lawrenceburg, the Dowlings and the Beams got together and hatched a plan to move her distillery to Juarez."
There's a lot of history to the name, although the bourbon itself appears to have no direct connection to Mary Dowling, apart from being Kentucky bourbon. It's not located at the same distillery, doesn't use the original equipment, doesn't use some old yeast she used to have, or anything like that. This is more like a Rabbit Hole brand extension to do something different and new. That's totally fine, I'm just pointing it out.
Let's find out what this commemoration of a bourbon figurehead has to offer in this Mary Dowling Double Oaked Barrel Proof Bourbon review.
Thank you to Mary Dowling Distilling for providing this bottle to review. All opinions are still my own.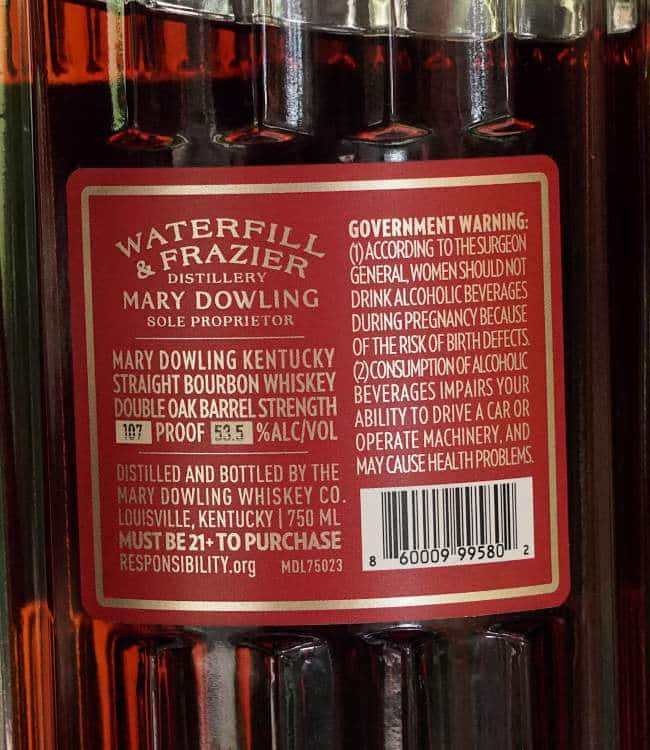 Mary Dowling Double Oak Barrel Strength bourbon smell
On my first few sniffs, I get caramel, orange peel, clove, roasted oak, cinnamon, dried cherry, vanilla, dried hay, some youthful roasted grains, and well-controlled heat. At first, there's this undeniable (for me at least) smell of young grainy bourbon, but thankfully it fades with more sniffs as everything else takes over.
I have a feeling that this bourbon is 4-5 years old (straight bourbon without an age statement is required to be at least 4 years old), so I suspect that the young-ish bourbon rears its head at the beginning, but then gets put in its place.
Mary Dowling Double Oak Barrel Proof bourbon isn't all that complex or varied, but it still smells like a well-made wheated bourbon. The secondary oak finish probably helps fill out the sweetness and fruitiness, which are both pluses.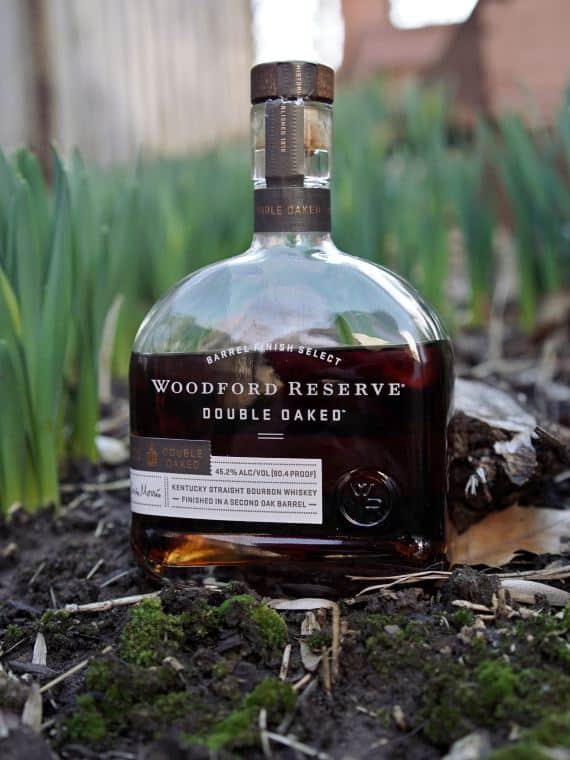 So while this doesn't start so well with those youthful bourbon notes, it quickly starts to redeem itself with denser caramel sweetness and oak spice sweetness, and it continues to get denser over time.
After swirling and 12 minutes of rest, I smell orange-infused caramel, vanilla, cherry, apricot, roasted oak, clove, cinnamon, caramel nougat, and just a little roasted grain, nuttiness, and heat. The youthful graininess from the first time around is virtually gone.
There's nice density and balance with none of the odd wheaty gumminess I get from
Maker's Mark
, and that's a big relief. Mary Dowling Double Oak Barrel Proof bourbon is sweet, fruity, and spicy as I'd want a wheated bourbon to be. It feels like a representative orange, clove, and spice-forward wheated bourbon with extra body and richness. I think it compares well to
Weller Antique 107
, but is quite different from
Weller 12
or
Weller Full Proof
.
It smells great, and one of the better wheated bourbons I've smelled lately.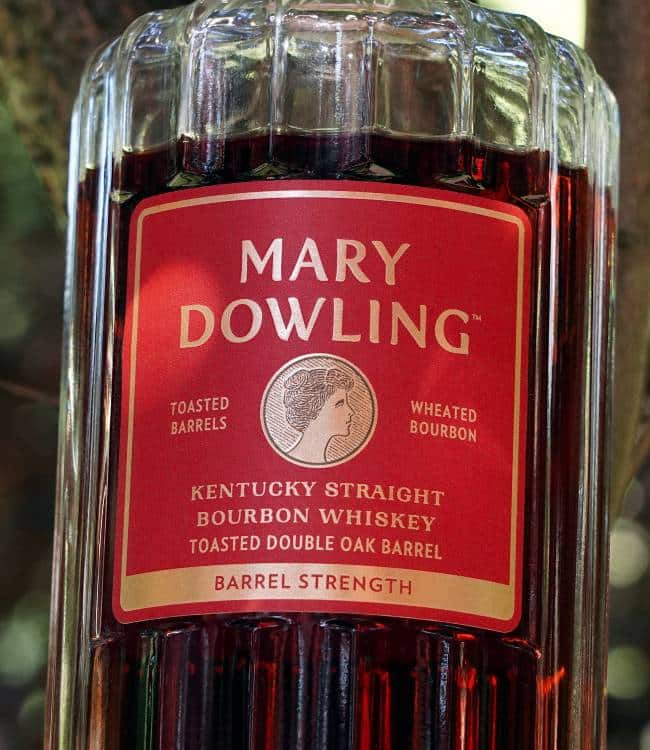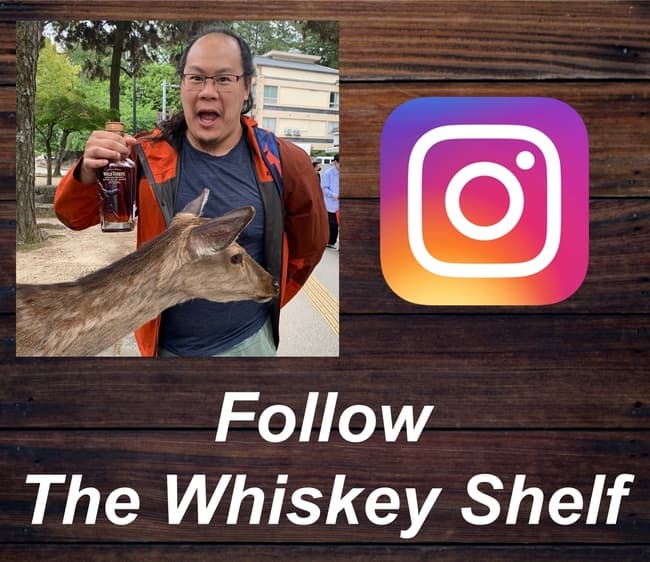 Mary Dowling Double Oak Barrel Strength Bourbon taste and aftertaste
Mary Dowling Double Oak Barrel proof starts with caramel candy, orange syrup, candied cherry, vanilla, roasted oak, clove, cinnamon, chocolate, and some roasted grains (but doesn't feel youthful) with just a little spice and alcohol kick. Alright alright, I really like where this is going. There's a really nice and decently round sweetness and fruitiness that meshes well with the oak and spice.
For a lack of a better description, this tastes like a really good wheated bourbon that's at a good point in its maturation, but hasn't gotten to the point where it's developed that next level of layers and complexity.
After "chewing", I taste rich caramel and apricot, followed by freshly cut orange, apricot, cherry, vanilla, roasted oak, a lot of oaky spices (clove, cinnamon), milk chocolate, honey, and baked bread. "Chewing" opens up the flavors and it gets so much better with denser caramel and honey sweetness + more expressive fruit.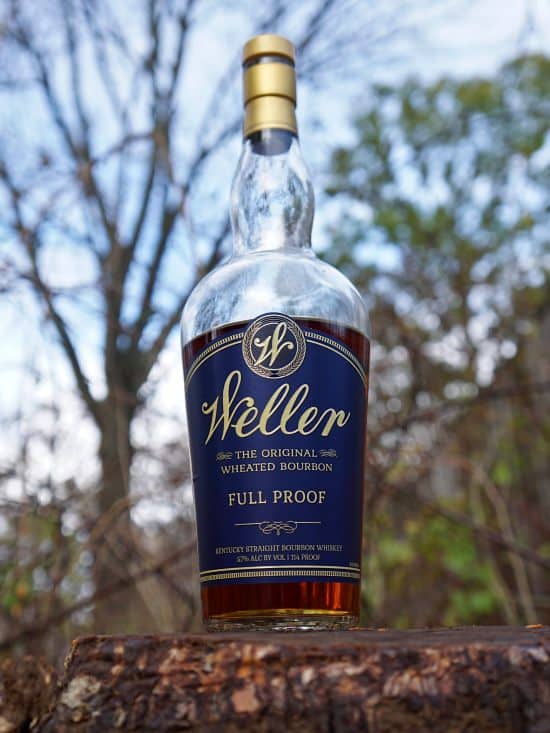 Even though the flavors mostly lean darker, roasty, and spicy, there's also an interesting shimmer / brightness that feels like white chocolate, orange, and cinnamon. It's a nice little twist to the flavors that I already appreciate.
The finish starts with caramel, roasted oak, clove, dried orange, cinnamon, and light oaky bitterness (it's nice) with lingering oak tannins and cinnamon red hots. After "chewing", the aftertaste has caramel, apricot, roasted oak, clove, cinnamon, white chocolate, and honey with lingering oak, honey, cinnamon, clove, and orange.
There's a distinct honey-like flavor that makes me feel like this was finished in honey, and it's great. This obviously wasn't finished in honey barrels, but I can't shake that feeling. The double oak really shows with more spice, which wheated bourbon usually has but is amped up here.
What can I say, Mary Dowling Double Barrel Barrel Proof Bourbon is delicious. I didn't expect it, but I'm glad to have discovered it. It's not so nuanced or layered per-se, but it's still flavorful, interesting, and fun to drink. All I can really think is, "yeah, this is for me".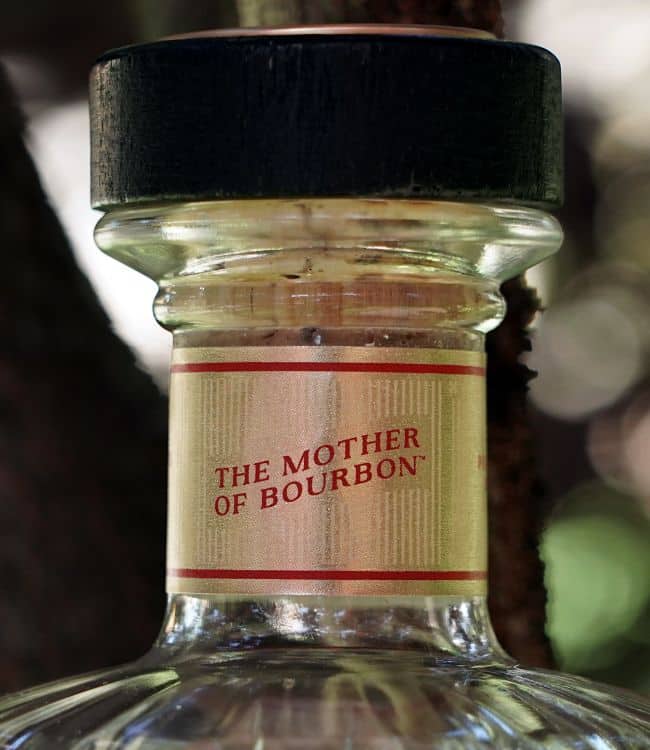 I've unfortunately lost some Glencairn's while in transit, and that made me very sad. So, I wised up and bought this Glencairn Travel Case that comes also comes with 2 glasses so I don't need to worry so much about them breaking. I think it's great, and I think you'll love it too.
Seriously, if you already have glasses, protect them.
Mary Dowling Double Oak Barrel Strength Rating

My first few smells made me think that Mary Dowling Double Oak Barrel Proof Bourbon was going to be dominated by youth and end up being a disappointing experience, but the youth quickly subsided and I was left with something surprisingly great. The scents alone are on the "Mid Shelf+" and "Top Shelf" border, but the better flavors firmly push it into "Top Shelf".
Even though I suspect that the base bourbon is 4-5 years old, when it's all said and done there's a surprising amount of rich sweetness, dense and lively fruitiness, dark oak and spiciness, and a freshness / vibrance that comes out of nowhere. While no particular trait on its own feels so deep and layered, it feels like a complete package when combined. The 53.5% ABV helps too.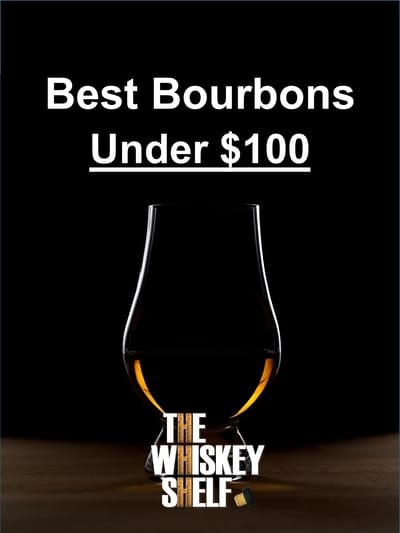 Now to the part about where this fits into the broader wheated bourbon spectrum of profiles / personalities. Weller Full Proof is on one end of the spectrum because it's more fruity and less spicy, Weller Antique 107 is on the other because it's more caramel and spice-forward, and Mary Dowling Double Oak feels like a mix of both. It's spice-forward like Weller Antique but also has some of the fruit-forward qualities of Weller Full Proof, although the fruitiness is a bit different.
I'll even go out on a limb and write that Mary Dowling Double Oak Double Oak outdoes Weller Antique 107 (albeit at 2.5x the price) and is a comparable peer to Weller Full Proof and
Larcney Barrel Proof
, both of which are supposedly $60ish (easier to do with Larceny, less so with Weller).
To be honest, I was shocked to find out that MSRP is around $130 (I checked after the review), which is serious money. In the realm of high-end Wheated Bourbon, I still think it might be worth it to the right person. If you have the money and want a notewothy wheated bourbon, this is one to consider, especially if you've already had Weller Full Proof and Larceny Barrel Proof, and are ready to try something new.
It's not the best value, but it's delicious.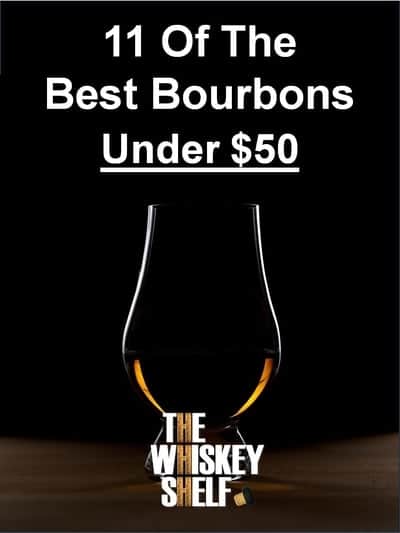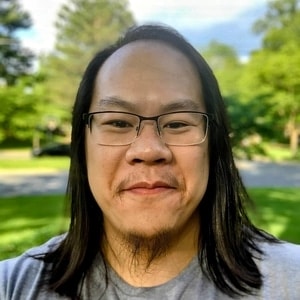 I have far too much fun writing about whiskey and singlehandedly running The Whiskey Shelf to bring you independent, honest, and useful reviews, comparisons, and more. I'm proudly Asian American and can speak Cantonese, Mandarin, and some Japanese.
There are no sponsors, no media companies, and no nonsense. Support The Whiskey Shelf by 
Buying Me A Shot
.