Old Forester Birthday Bourbon 2023 Review [In Depth]
Old Forester Birthday Bourbon 2023
2023 Old Forester Birthday Bourbon Details
Distillery: Old Forester
Type & Region: Bourbon, Kentucky, USA
Alcohol: 48%
Composition: 72% corn, 18% rye, 10% malted barley
Aged: 12 years
Color: 1.3/2.0 on the color scale (russet, muscat)
Price: $170 (MSRP, good luck with that)
From the company website:
Every year, Birthday Bourbon is a unique opportunity for lovers of Old Forester to taste a snapshot of the bourbon that was being laid down over a decade ago. This year's 12-year-old offering is serving up a classic Old Forester profile that has spent that time developing rich caramelized and oaky characteristics. This year, I am honored to raise a glass to yet another year of George Garvin Brown's ongoing legacy and celebrate all there is to love about this special offering with friends, family and fans of the brand," said Old Forester Master Taster Melissa Rift.
Old Forester Birthday Bourbon 2023 overview
I have to admit something that's a little embarrassing: I've never had Old Forester Birthday Bourbon before. I have 3 unopened bottles of it (2017, 2019, 2020), but yeah…they're unopened. I'm definitely keeping them, but I'm honestly too terrified to open them. For some reason I'm more inclined to open a bottle of early 90's Wild Turkey than I am Old Forester Birthday Bourbon. I think that's because I'm scared of what I might find and wish that I hadn't opened it. I know that may be a hot take and I shouldn't feel that way, but I do. This is a really weird start to this review.
Old Forester Birthday Bourbon is the annual release that celebrates George Garvin, Old Forester's Founder. Every year, Old Forester selects and blends choice barrels, and then proofs them to the desired profile, whatever that might be. The end result tends to be somewhere around 10-12 years old (minimum age) and 47-51% ABV. I don't know why it's that way, but it is what it is. This is supposed to be the best of the best that Old Forester has to offer.
These are the high level stats of of 2023 Birthday Bourbon:
103 barrels
Filled May 5, 2011
Warehouse I, 5th floor
12 years old
96 Proof
If I'm reading this right, this is composed of barrels from a single floor of a single warehouse.
And if you didn't know already, this stuff is super duper ultra mad allocated. Old Forester knows it and after the debacle where hundreds of people lined up for days outside the distillery to get a bottle, they switched to a national lottery for some of the bottles. If you win, you get the opportunity to go to the distillery and pick it up. The remaining allotment will go to retailers / restaurants…so good luck with that. I'm fairly certain I will not be able to get one outside of this media sample (thank you).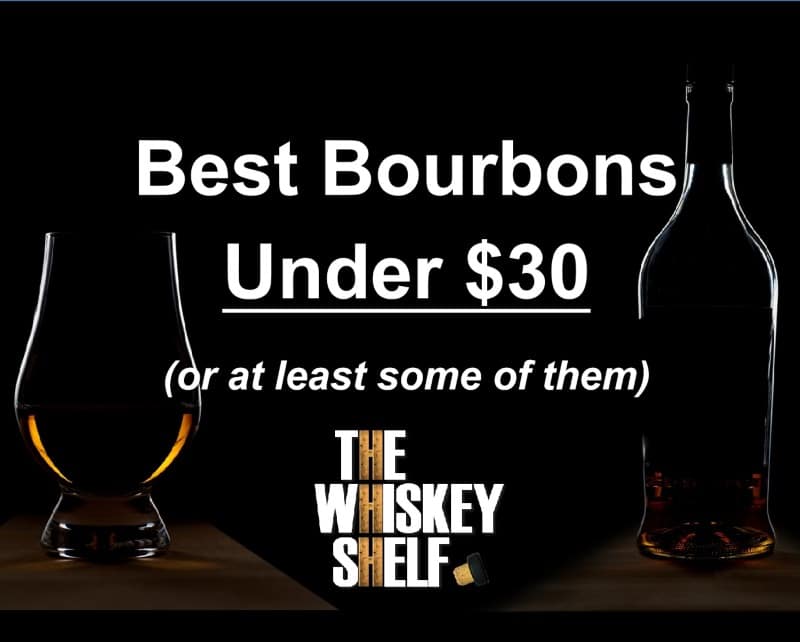 Even until 2020, I've been really really lucky to get the bottles that I have. Some through relationships with stores (but that door has been shut because it's too desirable now), for some reason being asked if I wanted to buy one while I was at a store (I said yes), and generally being very lucky. After 2020, my luck completely dried up. It is what it is.
Thankfully, one door closed and another one opened, and I was offered a sample to review. Sure, I wish Old Forester would just send me a whole bottle to evaluate, but I guess a 50ml sample works too. So yeah, I'm not lucky enough to get a full bottle but lucky enough to get a sample. I'll take it and give it a good faith review.
Let's find out if this year's release provides ample reason to celebrate in this Old Forester Birthday Bourbon 2023 review.
Thank you to Old Forester for providing this sample. All opinions are still my own.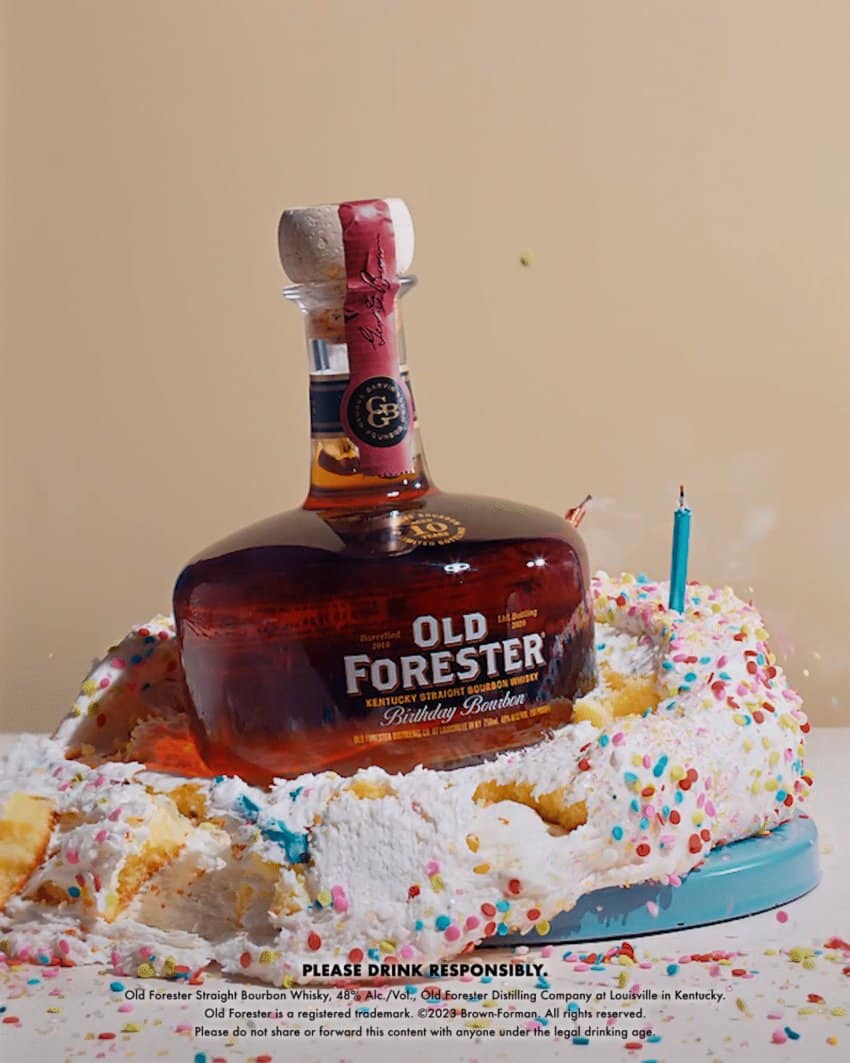 Old Forester Birthday Bourbon 2023 smell
Old Forester Birthday Bourbon 2023 starts with roasted caramel, cedar, cinnamon, noticeable maraschino cherry, roasted oak, dried red apple and licorice, vanilla cream, and some tobacco, dark chocolate, and roasted banana. Something about this reminds me of a banana split with a cherry on top, although not nearly as intense.
At the same time, it's also roasty and spicy forward with stronger maraschino cherry notes and some tobacco to show off it's age. While it's not a bold and hefty bourbon by any means, still has nice body and is certainly unique and very fragrant with a little singe of heat to remind you of the booze.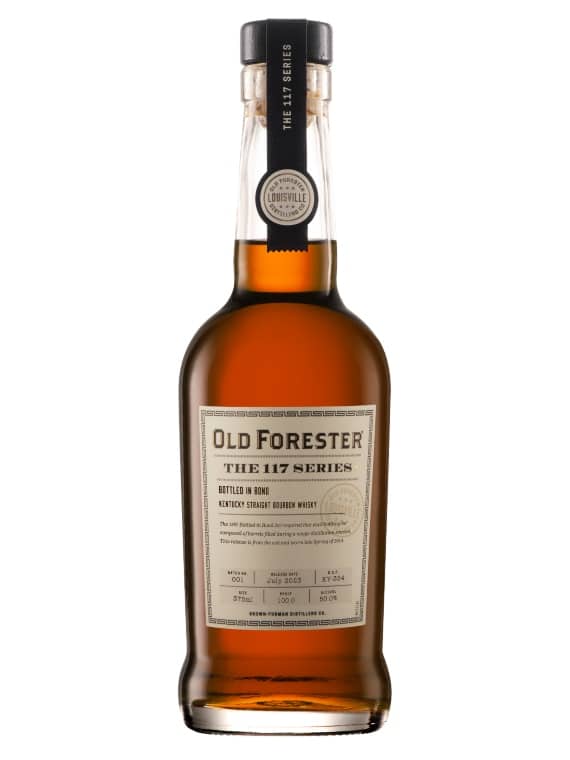 After swirling I smell caramel, roasted banana, maraschino cherry, roasted oak, toasted coconut meat, cinnamon, vanilla cream, dried ginger and licorice, tobacco, candied pineapple, and a little of something vegetal. That sensation of a toasted banana split with a cherry on top all wrapped in mature oak is still there. The oak is the undeniable backing soundtrack to everything else.
Old Forester Birthday Bourbon 2023 perks up after swirling and rest with more body and density. A nice effervescence opens up too, which makes it even more fragrant. Really, this is old, complex, and fragrant: delightful.
At the same time, I still feel like it's missing oomph and density to fully seal the deal for me. Lower ABV (even though 48% isn't crazy low) doesn't have to take so much away from even denser scents if it's selected and blended well. Just look at
Ten to One Founder's Reserve Rum
, which is crazy fragrant and rich at 43% ABV, but also made up of 26 and 30 year old rums. It's not really a valid comparison, but the point is that you can make a lower ABV work if you do it right.
Old Forester Birthday Bourbon 2023 taste and aftertaste
The flavors start with caramel, banana, roasted oak, dried cherry and red apple, cinnamon, tobacco, dark chocolate, maraschino cherry, vanilla, toasted coconut meat, licorice, and even more of this all-encompassing oakiness. Just like the scents, this is an oak-driven bourbon with a lot of dark roastiness, tobacco, and this old cabin-type vibe.
It's not a heavy oakiness like in Hardin's Creek Jacob's Well or Clermont, it's just everywhere yet not too powerful. Don't get me wrong, the oakiness is delightful in both Old Forester and Clermont, they're just two different approaches. As Old Forester bourbons tend to be, there's what I call the Old Forester "viscosity".
So far, it tastes great. I like the layers of fruit and sweetness all wrapped up in all that well-controlled and mature oak. It's undoubtedly complex. The ABV bums me out though. I get that it's intentional, but it leaves me wanting additional body and impact. I've had lower ABV bourbon and rum that have brought forth even more flavor and character.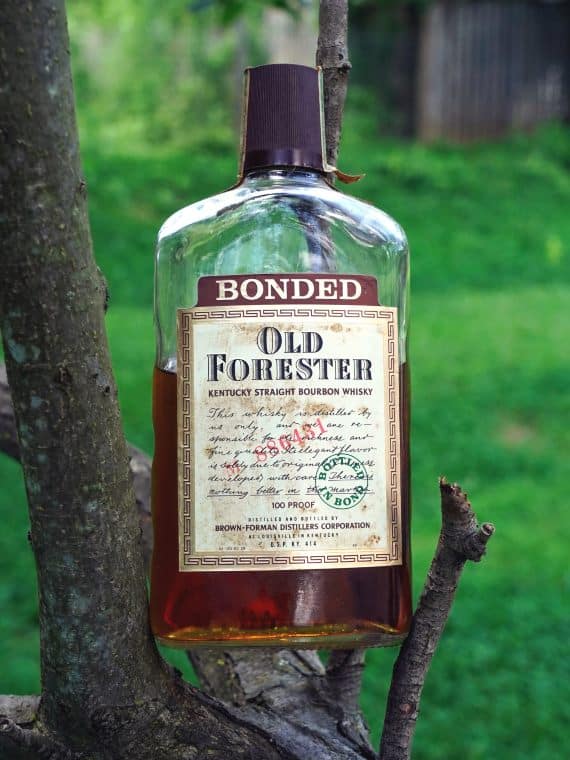 After "chewing" I taste caramel, perfectly ripe banana (yellow with maybe one black spot), roasted oak, cinnamon, vanilla, coconut meat, baked red apple skin, maraschino cherry, candied pineapple, and cedar. "Chewing" opens up the sweetness and body, bringing more personality, density, and effervescence, and enhancing the still oak-driven flavors.
The finish starts with caramel, dried red apple, banana, roasted oak, tobacco, and more of this toasted oak and coconut with lingering controlled oakiness and roastiness. After "chewing" the aftertaste leaves roasted caramel and coconut, oak, cinnamon, dried cherry, clove, and banana with lingering baked apple, cinnamon, and toasted banana.
All the oakiness, in the form of oak, spice, coconut, chocolate, and cedar aren't a surprise given the 12 years of age, but I am surprised how banana-y this still is, which I did not expect from an Old Forester bourbon this old. Then again, I don't have much experience with double-digit age-stated Old Forester, so maybe that is normal and/or an intentional barrel selection and blending decision. And with the Old Forester banana flavors also come elevated viscosity. Unlike younger releases, there's plenty of substance to fill up the space.
So Old Forester Birthday Bourbon 2023 is undoubtedly very delicious and enjoyable, but I wish the ABV was higher so I could get more of it in every sip.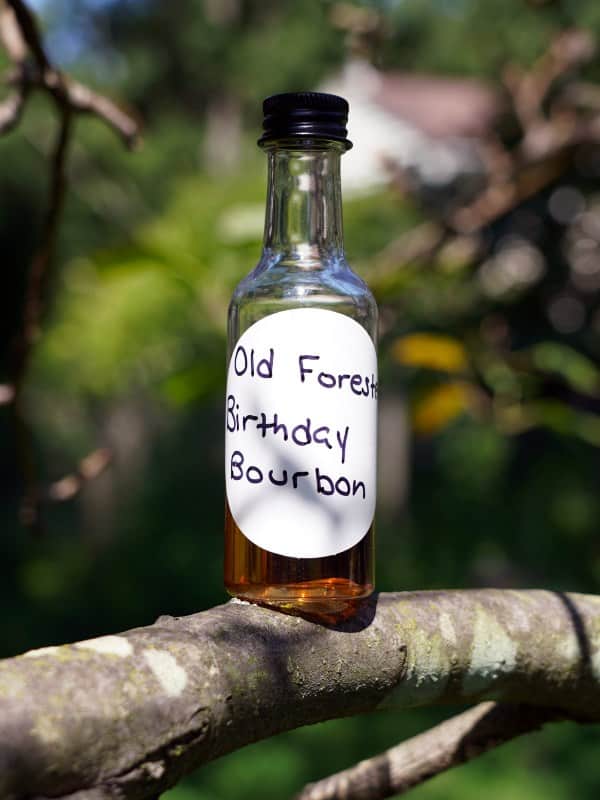 I've unfortunately lost some Glencairn's while in transit, and that made me very sad. So, I wised up and bought this Glencairn Travel Case that comes also comes with 2 glasses so I don't need to worry so much about them breaking. I think it's great, and I think you'll love it too.
Seriously, if you already have glasses, protect them.
2023 Old Forester Birthday Bourbon Rating

Yeah, this is prime Old Forester bourbon alright. It has the telltale Old Forester banana notes, but cranks up the oaky maturity and layers to levels that I have not experienced with Old Forester before. The oaky and sweet effervescence is delightful, mixed with a whole slew of other things. If it were 2010, I'd drink this every day and be extremely happy with it because it is so good and it wouldn't be that hard to find and stock up.
But this is 2023, and Old Forester is one of the most sought after bourbons on the planet. And that's where all my cognitive dissonance kicks in because Birthday Bourbon isn't all birthday hats, confetti, and cake. Objectively, this is clearly a "Top Shelf" bourbon for me, an outstanding example of Old Forester bourbon. The thing is, I've had spectacular / mind-blowing bourbon and I don't think that this is one of those bourbons or spirits.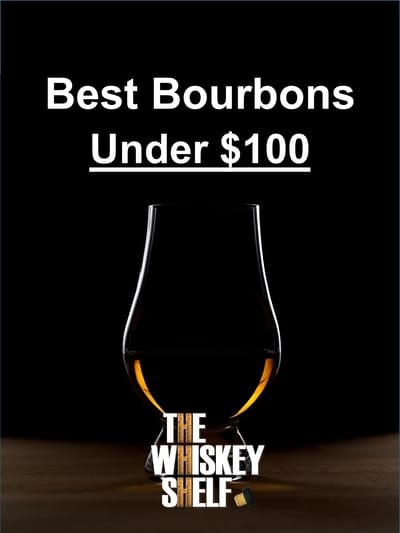 Old Forester Birthday Bourbon 2023 is a joy to drink, but purely based on how it drinks, I don't really understand why it's so highly sought after. I get that the name and rarity are major factors, but I can point out a bunch of bourbons such as
Russell's Reserve Single Barrel Bourbon
,
Hardin's Creek Clermont
, and some
George Dickel 15 Year Single Barrels
that honestly aren't far off or even exceed it. They're not necessarily so close in personality, but they provide equally as compelling experiences even without the name and hype.
Honesty, there's an OBSK sample in the
Four Roses Tasting Experience
set that has had a longer-lasting and meaningful impact on me. That OBSK sample stood out as something truly special and "wow", even at a relatively similar 52% ABV, and Birthday Bourbon 2023 isn't that for me. I'm not even entirely positive I would pick this over their Series 117 Bottled in Bond bourbon, even though I've rated this marginally higher than that.
Old Forester Birthday Bourbon is supposed to be a massive celebration to show off the best of what Old Forester has to offer, and I don't think that they completely succeeded. They made an undoubtedly complex and delicious bourbon that gets a strong rating from me, so congratulations are due because it's tough to make great bourbon, but at no point during the smelling and tasting experience did I think that they really nailed it.
If you win the sweepstakes or get lucky and buy it at your local store for a price that you can accept, please enjoy it. I'm a curmudgeon; I'm grumpy; I'm critical, but I want you to enjoy it nonetheless.
I personally am glad that I've left my bottles unopened for another day, because the disappointment would be crushing. I'm enjoying so much other bourbon (and rum) that it would be a shame to ruin my willful ignorance.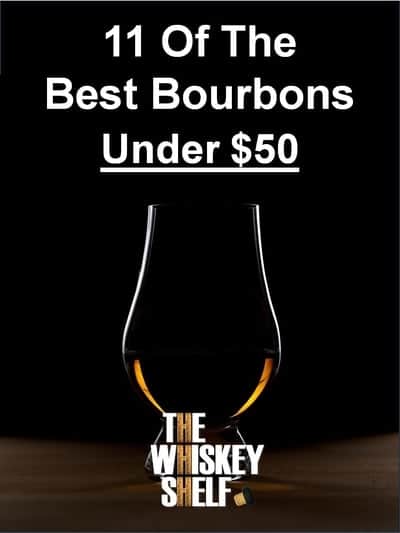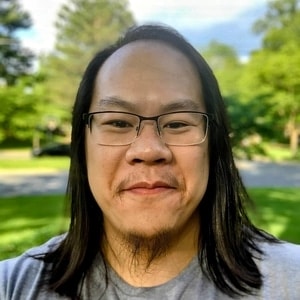 I have far too much fun writing about whiskey and singlehandedly running The Whiskey Shelf to bring you independent, honest, and useful reviews, comparisons, and more. I'm proudly Asian American and can speak Cantonese, Mandarin, and some Japanese.
There are no sponsors, no media companies, and no nonsense. Support The Whiskey Shelf by 
Buying Me A Shot
.