Suntory Yamazaki 12 Year Review [In Depth]
Suntory Yamazaki 12 Year Whiskey
From the company website:
From Yamazaki was born the surprising, delicate yet profound experience of a Japanese single malt whisky. Spiritual and deep, made at Yamazaki Distillery, the soulplace of Japanese whisky, its signature multi-layered taste is highly praised by whisky connoisseurs all over the world. Today, Suntory Single Malt Whisky Yamazaki® Whisky is not only the No.1 single malt whisky in Japan, but is enjoyed in more than 35 countries.
yamazaki 12 year overview
When people think of Japanese Whiskey, Yamazaki 12 Year often comes to mind…or that's at least what I think that people think. Even if I'm a little off on that, I do know that this 12 year old Japanese whisky (actually nearly every 12+ year old Japanese whisky) is very popular and sought after in the US and Japan, if not most of the world.
Yamazaki, the Suntory-owned distillery located between Osaka and Kyoto, is best known for their blend of sherry, bourbon, and mizunara cask matured single malt whisky. Not that you asked, the "Yama" in "Yamazaki" means mountain, which is used in part because the distillery is nestled up next to mountains.
To make sure we're all on the same page, Yamazaki 12 Year is a 12 Year old whiskey made from 100% malted barley (like single malt Scotch) that was distilled and aged in Japan, and diluted only using water from Japan.
Based on the rules that govern Japanese whiskey, more or less everything must come from Japan, except the barley and casks. That makes a lot of sense, except the rule didn't go into effect until April 2021! So for years, distilleries could add Scotch (and they did…a lot) and still claim that it was Japanese whiskey. Well not anymore.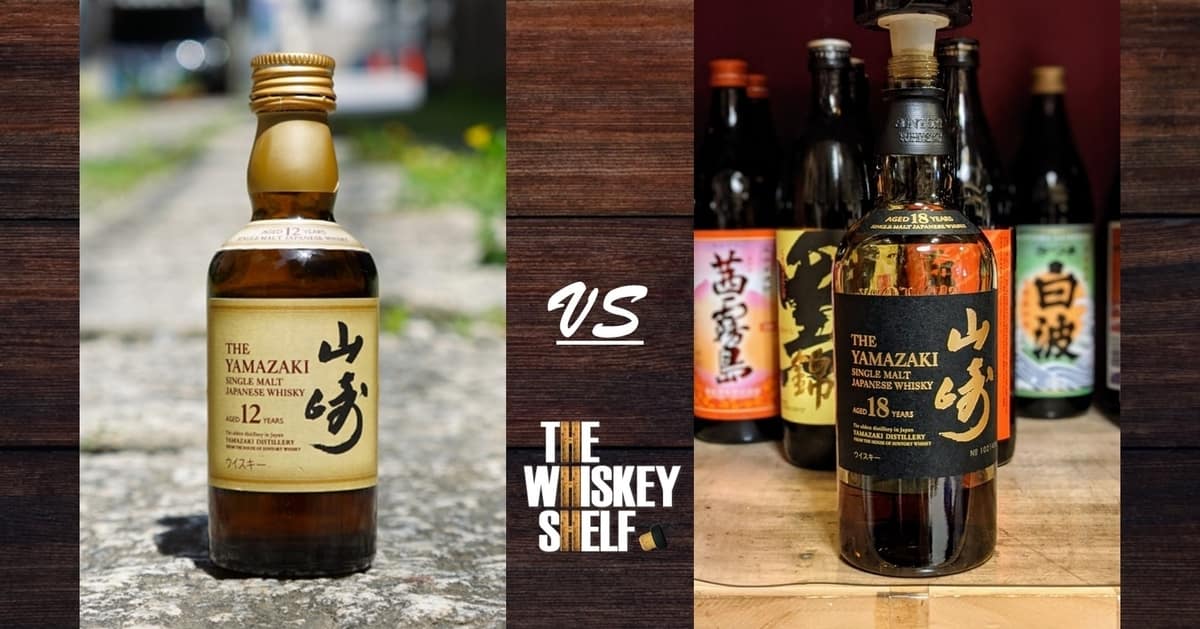 I've had this a few times over the years, and in 2017 was lucky enough to get 2 bottles for the University of Michigan Ross School of Business whiskey club, where I was President at the time (and not yet a whiskey writer). Even then, Yamazaki 12 Year was pretty limited and difficult to find in the US.
In Japan years later, where I got this little bottle, it's not necessarily hard to find, it's just always marked up 2-3x. So, I got a bit creative and lucky when the shinkansen (Japanese bullet train) beverage / food service happened to sell 50mL bottles for around $13 each. I bought 2 for the sake of this review and a subsequent comparison with the 18 year.
While I have some prior experience with this whiskey, I'm going to do this review with fresh senses and an open mind to see where it takes me. I'm curious what I'll think given all the experiences I've had since then.
The scents and flavors will tell me all I need to know, so let's find out in this Suntory Yamazaki 12 Year review.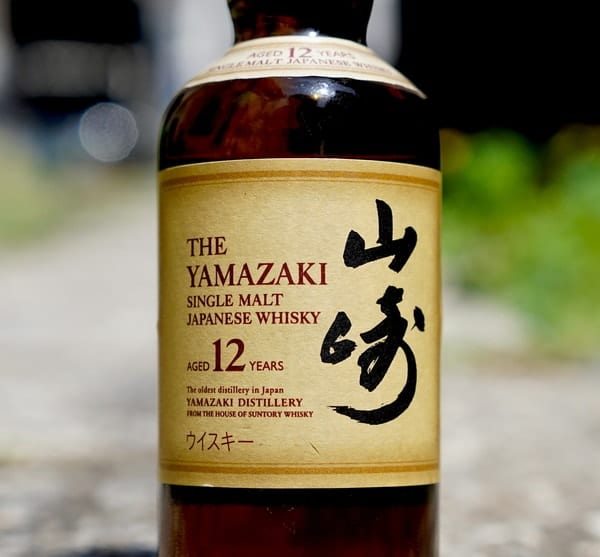 My first smell of Yamazaki 12 Year catches me off guard. There's a big hit of prune and cherry from the sherry casks, darker honey, roasted grains and oak, orange, apricot, green grape, vanilla, and cinnamon. The fruitiness and oakiness are great, but the heat also swelled out of the glass with everything else. That said, it's not a hot and harsh whisky, it just may have brief moments where it may catch you off guard.
From memory compared to Yamazaki Single Malt (reviewed 45 minutes earlier), the 12 Year's added age seems to have deepened some of the dark berry fruitiness and taken away some of the higher-end vibrant fruitiness. It's not good or bad, but something I noticed reviewing them back to back.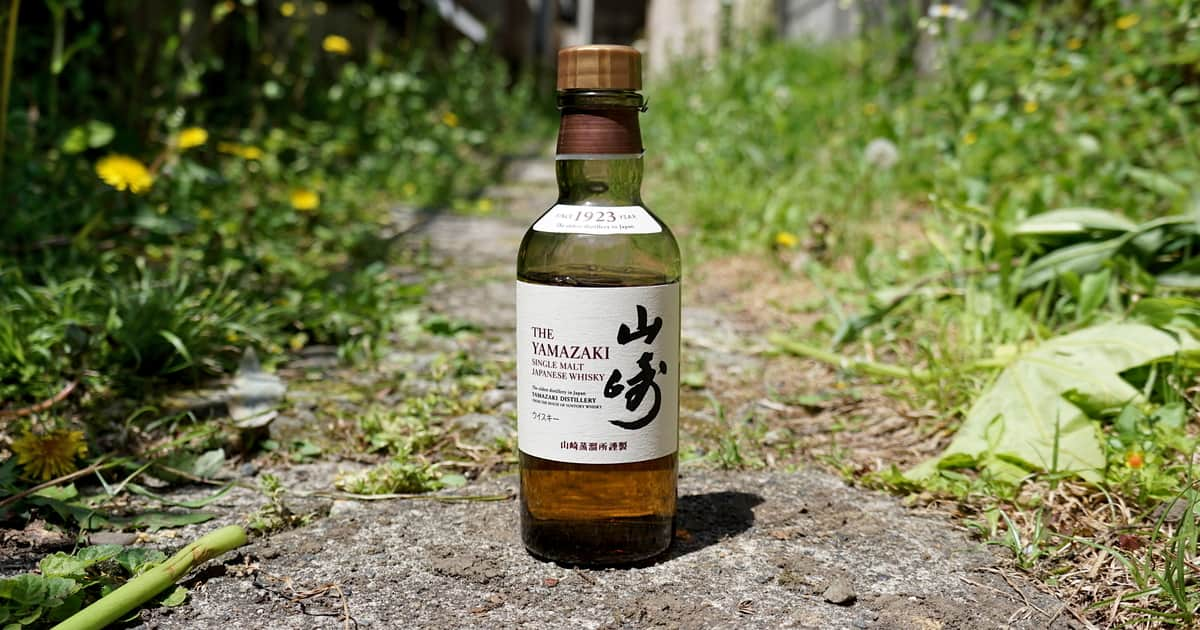 After swirling there's darker honey, dried prune, dried cherry, apricot, orange, roasted oak, cinnamon, green grape, pear, and vanilla. Yamazaki 12 Year has this constant background oakiness and roastiness. I wonder how much of it is from the mizunara oak, but I can't say.
yamazaki 12 year taste and aftertaste
My first sip of Yamazaki 12 Year has creamy honey, cocoa powder, prune, dried cherry, green grape, apricot, starfruit, roasted oak, and cinnamon. So while the creamy fruitiness is the featured trait, the oakiness, roastiness, and gentle bitterness add to the well-rounded experience. Yeah, this is good.
With "chewing" there's honey, starfruit, dried cherry, vanilla, toasted biscuit, prune, apricot, roasted oak, cocoa powder, cinnamon, and clove. The brighter fruitiness opens up after "chewing" to complement the sherry-influenced dark fruit, while the oakiness and roastiness maintain a constant background presence.
I actually thought that this would become more oaky and chocolatey like the non age stated version did, but that's not the case.
Suntory Yamazaki 12 Year has a tasty blend of dark and bright fruitiness, oak, and spice, but the ABV keeps the complexity and depth from being fully realized, so I'm not completely impressed. I get why people like it, because I do too, but I can't stop thinking how exquisite this would be at a higher proof. I'd take 50%.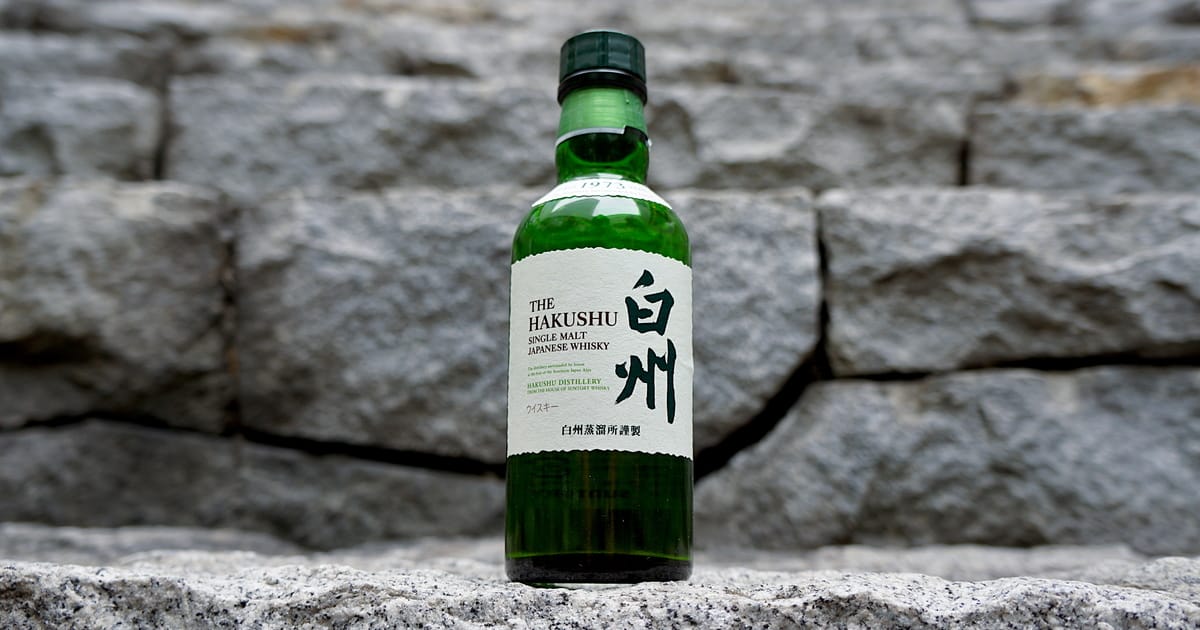 The aftertaste is roasty, sweet, and fruity with cocoa powder, oak, honey, cherry, cinnamon, and green grape that reinforce its age. Over time it fades into red grape skins and roasted oak. Actually, I wonder if the mizunara adds additional roastiness and oakiness.
"Chewing" leaves honey, starfruit, dried cherry, prune, roasted oak, and dried red grape skins that all linger-on for a pleasant finale.
If you're shopping on Amazon, support The Whiskey Shelf by shopping through my affiliate link – Shop Amazon. I may earn a commission from your Amazon purchases.

Here's the thing, Suntory Yamazaki 12 Year is very good, bordering on "Top Shelf". The richer fruit from both the sherry and bourbon casks, as well as the extra oaky roastiness from the age (and maybe Mizunara cask?) take everything up a notch from the non age stated release. I definitely would drink this all the time if it were cheaper and easier to find…as many would say about most whiskeys today.
But given all the other whiskey I've had, I still don't think it's particularly rich, complex, or compelling enough to warrant the attention or hype, especially when it's supposed to be a "premium" whiskey. Maybe it was amazing in the early to late 2000s.
I'm going to go on a bit of a rant now, so bear with me. I don't know how much the blending plays a role, but I'm fairly certain that the ABV is the main factor that keeps it from reaching "Top Shelf". I don't know what Suntory's obsession is with 43% ABV. Maybe they want to maximize profits, they genuinely think that 43% is "best", or something else. Whatever it is, it isn't working for me.
Sure I can be a bit of a proof whore, but I can equally enjoy a lower-ABV if it's made well.
Old Blanton's (46.5%)
and
Widow Jane 12 Year (49.5% ABV)
are prime examples of sub 50% ABV bourbons that still have plenty of richness and personality. It doesn't have to be cask strength, but Suntory is doing us a huge disservice as-is.
So let me help you by providing easier to find, and in my opinion better alternatives. I always recommend
Nikka From The Barrel
first (although it's not Japanese whisky anymore).
Redbreast 12 Year Cask Strength
is another excellent option. Both are sherry-forward whiskeys, but with the extra body and roundness worthy of a "Top Shelf" rating.
Honestly, there are few alternatives that are also Japanese Whisky, mainly because they tend to be very young and underproofed, or older, rare, and stupidly expensive. Scotch and Irish Whiskey have better options because you can usually get older and more developed whiskey at the same price.
Suntory Yamazaki 12 Year is very good, but it's not that good. All things considered, it might even be with $80, but $150+…come on. I'll just drink Scotch.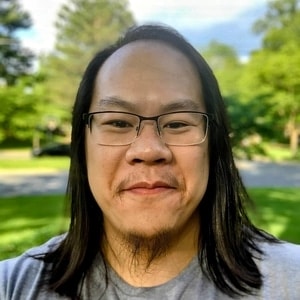 I have far too much fun writing about whiskey and singlehandedly running The Whiskey Shelf to bring you independent, honest, and useful reviews, comparisons, and more. I'm proudly Asian American and can speak Cantonese, Mandarin, and some Japanese.
There are no sponsors, no media companies, and no nonsense. Support The Whiskey Shelf by 
Buying Me A Shot
.