Buffalo Trace Review [In Depth]
Buffalo Trace Bourbon Details
Distillery: Buffalo Trace
Type & Region: Bourbon, Kentucky, USA
Alcohol: 45%
Composition: 
Mash #1, speculated to be 75% corn, 10% rye, 15% barley
Aged: NAS, but rumored to be 7-9 years
Color: 1.0/2.0 on the color scale (deep copper)
Price: $20-30 MSRP (750mL)
From the Buffalo Trace website:
"Ancient buffalo carved paths through the wilderness that led American pioneers and explorers to new frontiers. One such trail led to the banks of the Kentucky River where Buffalo Trace Distillery has been making bourbon whiskey the same way for more than 200 years. In tribute to the mighty buffalo and the rugged, independent spirit of the pioneers who followed them, we created our signature Buffalo Trace Kentucky Straight Bourbon Whiskey."
Buffalo Trace Bourbon (often called BT for short) is the namesake bourbon from Buffalo Trace Distillery, owned by the Sazerac Company (who also has a hand in Barton 1792, Van Winkle, and A Smith Bowman). Fun fact, the distillery used to be called George T Stagg before Sazerac acquired the brand in the early 90's.
Buffalo Trace, like Benchmark Bourbon, Eagle Rare 10 Year, Stagg Jr, and EH Taylor Small Batch, is made from the lower-rye content mash #1, which is rumored to be around 10% rye. With the same mash, the variance between bourbons then, apart from proof, primarily comes from barrel selection across various rickhouses and floors, and barrel age.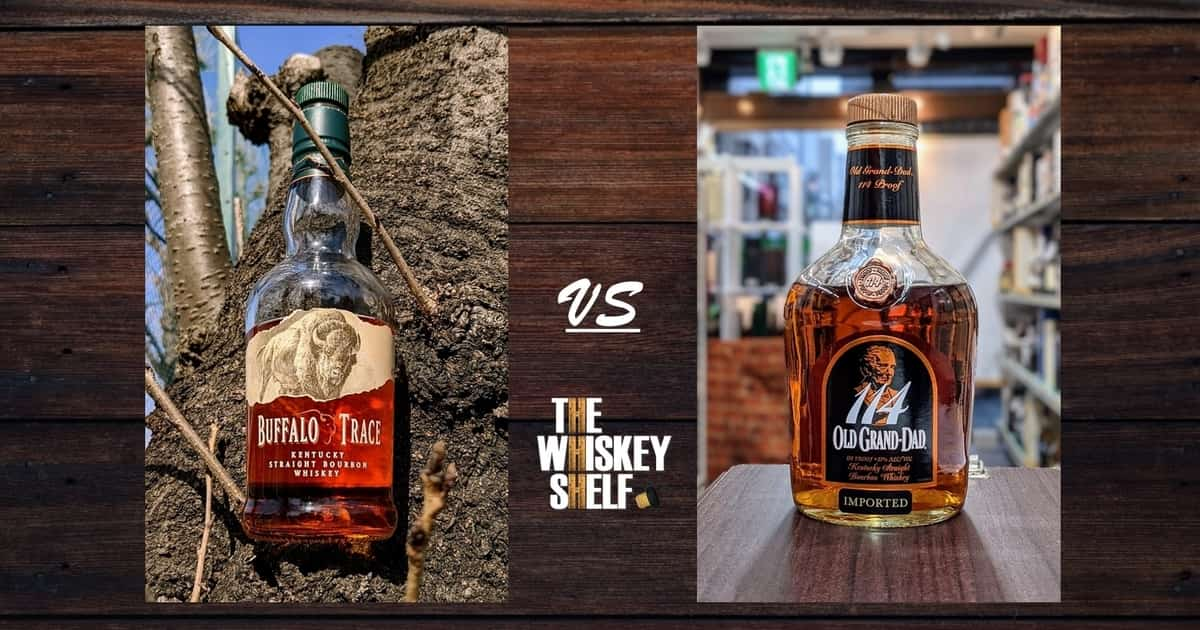 While not the cheapest bourbon that Buffalo Trace produces (
Benchmark Bourbon
and
Old Taylor Bourbon
take the cake on that), I consider it the "gateway" to everything else Buffalo Trace. But as a result of the hype around the distillery and Buffalo Trace Bourbon being a generally affordable entry-point into the brand, it has become a popular and somewhat sought-after bottle that's also become uncommon and often tough to locate regularly for many.
Some still can buy it every day for under ~$30 without issue, and some can't find it at all. For better or worse, that is what has become of bourbon – a lot of demand, and very uneven distribution.
So is Buffalo Trace really that good and worth chasing? I can't necessarily answer that question for you directly, but you can use my experience as another factor in your decision making and education. Let's see how this "gateway" bourbon holds up in this Buffalo Trace Bourbon review.
Update: it's been a while since I last had Buffalo Trace, so I purchased another 375mL bottle from 7-11 in Japan (yes convenience stores sell alcohol) to revisit this popular bottle for myself.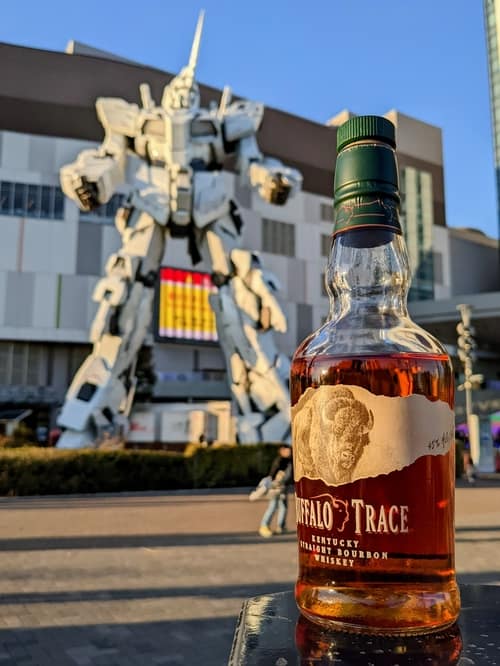 Photo taken for fun in front of a life-size Gundam statue in Odaiba, Tokyo, Japan
Buffalo Trace has roasty and earthy honey up front with red apple (sort of apple sauce-y), caraway seed, toasted marshmallow, orange, roasted oak, licorice, grilled pineapple, something slightly soggy, rosemary, and pumpernickel. It's surprisingly earthy, so in terms of overall balance, it's roasty and herbal sweetness first, then fruit, then more earthiness, oak, and spice. The heat is fine.
With some swirling, Buffalo Trace continues with the same earthy and roasty sweetness up front with roasted honey, caraway seed, pumpernickel, vanilla, licorice, dried apple coated in cinnamon, clove, ginger, and grilled pineapple. That slight sogginess is still there, maybe dill, but I can't quite identify it.
Buffalo Trace Taste & Aftertaste
My first sip has roasted honey, caraway seed, vanilla, grilled pineapple, licorice, roasted oak, apple with the skin on it, orange, bright cherry, cinnamon, and clove. Buffalo Trace is best summed up as a roasty, earthy, and sweet bourbon with supporting fruit, spice, and herbalness that has a little richness, but really just scratches the surface.
After chewing, Buffalo Trace Bourbon has earthy honey and caraway seed, vanilla, licorice, grilled pineapple, apple, roasted oak, cinnamon, and a little brighter cherry, apricot, and ginger. It's still surprisingly earthy and spicy with hints of roundness and richness across the board and not much bite.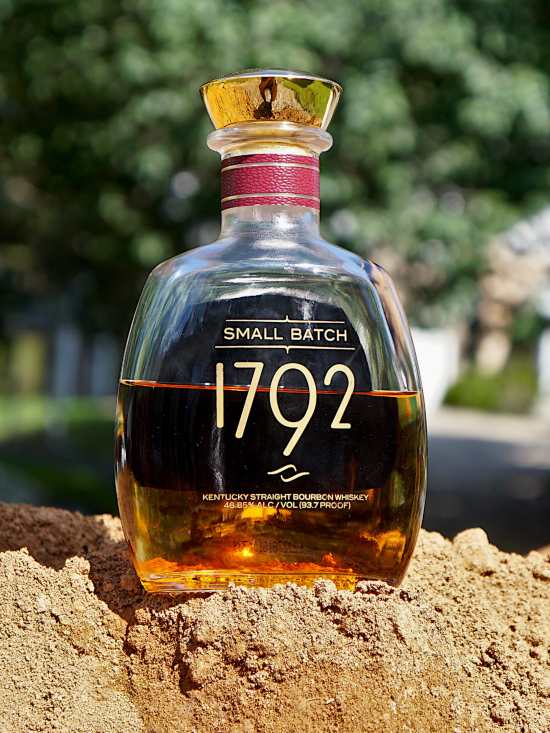 The aftertaste starts off roasty, earthy, and sweet with honey, caraway seed, roasted oak, pumpernickel, and licorice. It's more or less the same after "chewing" with roasted honey, earthy caraway seed, ginger, licorice, and apple peel.
Overall, Buffalo Trace Bourbon has a lot of solid flavors, but none of them really stand out to me and I struggle to find it interesting.
If you're shopping on Amazon for Black Friday, Cyber Monday, the holidays, or any other occasion, support The Whiskey Shelf by shopping through my affiliate link – Shop Amazon. I may earn a commission from your purchases.
My original final thoughts (Mid Shelf):
Buffalo Trace is a solid bourbon that has good yet unremarkable flavors, but surprisingly is nicely fragrant aided by some of the rye-forward scents. While the flavors may not be overly complex, it has just enough intensity, character, and depth to be somewhat interesting and enjoyable to drink.
Thoughts after revisiting (Still Mid Shelf): 
I'm glad to have revisited Buffalo Trace Bourbon, but I struggled with my final rating. My end verdict is that Buffalo Trace continues to be a solid bourbon that offers a bit of everything with a little extra earthiness, but doesn't do any of it particularly well. It lands smack dab between Mid Shelf and Mid Shelf+, and I have reservations about giving it the higher rating.
The thing is, Buffalo Trace smells a little bit better than it tastes, with slightly denser scents that are "Mid Shelf+", but flavors that lean more into "Mid Shelf" territory. I always index more on the flavors.
The good news is that there's decent variety in the scents and flavors. There's some fruit, licorice, and spice, but the earthiness, primarily in the form of pumpernickel and caraway seed, really leads the way across the board. That's not a bad thing in any way.
At the same time, it's straightforward and lacks much depth, so it's not all that interesting for me. It's a solid $25-30ish bourbon that doesn't do enough to justify the chase.
Out of everything I smelled and tasted, I'm surprised at how earthy Buffalo Trace is. Then again, I've also found
Blanton's Red
/
Gold
/
Straight From The Barrel
, and
EH Taylor Single Barrel
to be more earthy and spicy, so it could just be part of Buffalo Trace's profile and I'm late to the game. Then again, I don't remember getting much earthiness in
Stagg Jr
or Eagle Rare, so who knows.
Let me be very clear, Buffalo Trace is enjoyable-enough to drink, it just doesn't give me the desire to buy more of it. Now if you really enjoy it and can get it whenever you want (some would say that you're lucky), then keep doing your thing because that's all that matters. All I'm saying is that the attention and chase is not warranted given how I perceive its quality.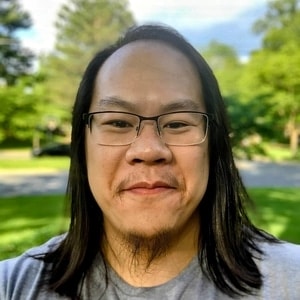 I have far too much fun writing about whiskey and singlehandedly running The Whiskey Shelf to bring you independent, honest, and useful reviews, comparisons, and more. I'm proudly Asian American and can speak Cantonese, Mandarin, and some Japanese.
There are no sponsors, no media companies, and no nonsense. Support The Whiskey Shelf by 
Buying Me A Shot
.

Comments are closed.