Buffalo Trace Review [In Depth]
Buffalo Trace Bourbon Details
Distillery: Buffalo Trace
Type & Region: Bourbon, Kentucky, USA
Alcohol: 45%
Composition: 
Mash #1, speculated to be 75% corn, 10% rye, 15% barley
Aged:
 NAS, but rumored to be 7-9 years
Color: 1.0/2.0 on the color scale (deep copper)
Price: $20-30 MSRP (750mL)
From the Buffalo Trace website:
"Ancient buffalo carved paths through the wilderness that led American pioneers and explorers to new frontiers. One such trail led to the banks of the Kentucky River where Buffalo Trace Distillery has been making bourbon whiskey the same way for more than 200 years. In tribute to the mighty buffalo and the rugged, independent spirit of the pioneers who followed them, we created our signature Buffalo Trace Kentucky Straight Bourbon Whiskey."
Company Website
Buffalo Trace Bourbon (often called BT for short) is the namesake bourbon from Buffalo Trace Distillery, owned by the Sazerac Company (who also has a hand in Barton 1792, Van Winkle, and A Smith Bowman). 
While not the cheapest bourbon that Buffalo Trace produces, I consider it the "gateway" that opens up the path to everything else Buffalo Trace.
Buffalo Trace, like Eagle Rare 10 Year and Stagg Jr, is made from the lower-rye content mash #1. With the same mash, the variance between bourbons then, apart from proof, primarily comes from barrel selection across various rickhouses and floors (and the 10-year minimum age for Eagle Rare). Let's see how this "gateway" bourbon holds up in this Buffalo Trace review.
Buffalo Trace sprints out of the glass with sweet honey, rye bread, mint, and alcohol with a dash of vanilla. I like the interesting rye-forwardness that provides a freshly-cut pine and anise freshness that I recall also finding in EH Taylor Small Batch Bourbon. If I didn't already know, I would think that this was a high-rye bourbon or rye whiskey.
Apart from honey sweetness, there's also an apple sauce-type fruitiness and sweetness mixed-in with some wood, cinnamon, and nutmeg influence that hint at something a little darker, like apple cider or spiced applesauce. The alcohol is about as expected for 45%, emitting small puffs of ethanol but never taking over my nose.
Swirling brings out a little more sweet roasted corn mash and also lightly accentuates the darker cola and fruit, mint, and wood characteristics. It also introduces a pinch of citrus rind and slightly musty wood. There's not as much vanilla as I expected, but it's not a bad thing. 
Buffalo Trace is somewhat interesting and fragrant, but I wouldn't say that there's anything spectacular about it.
Buffalo Trace Taste & Aftertaste
Taking my first sip of Buffalo Trace introduces me to honey, caramel, and bready sweetness with charred wood, mint, anise, grass, and peppercorns, followed by spiced apples immediately after I swallow. The alcohol bites a little more than I would expect from 45% alcohol, with a constant peppercorn tingle on my tongue, but it's manageable. 
"Chewing" brings out more of the cornbread sweetness with honey, vanilla, mint, and something fruity I can't quite identify. The same wood and peppercorn flavors that line the sweetness are also turned-up a little, and continues into the finish. 
Honey and apple sweetness with slightly bitter wood tannins linger on the finish. With "chewing", I find the same sweetness and wood bitterness with extra nutmeg and peppercorn spice that really linger and tingle my entire mouth.
Overall, Buffalo Trace Bourbon has a lot of solid flavors, but none really stand out to me.
If you're shopping on Amazon for Black Friday, Cyber Monday, the holidays, or any other occasion, support The Whiskey Shelf by shopping through my affiliate link – Shop Amazon. I may earn a commission from your purchases.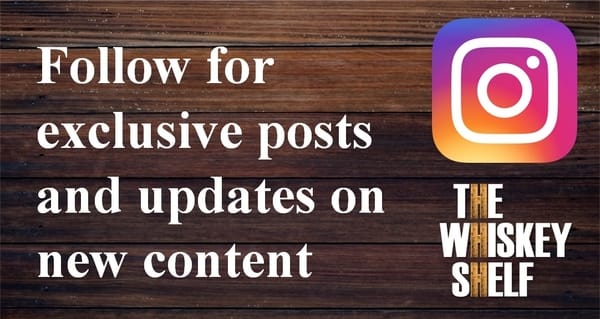 Buffalo Trace is a solid bourbon that has good yet unremarkable flavors, but surprisingly is nicely fragrant aided by some of the rye-forward scents. While the flavors may not be overly complex, it has just enough intensity, character, and depth to be somewhat interesting and enjoyable to drink.
There's a nice mix of bourbon's quintessential sweet, fruity, bright, dark, and spicy traits, but it's mashed together without anything particularly standing out to take it to the next level.
Buffalo Trace really is the gateway to the more complex and intense Buffalo Trace bourbons such as EH Taylor Small Batch, offering an amped-up but similar experience, or Stagg Jr, a beast that will test your limits.
That's my personal preference, but you can't go wrong always having it on hand if you can find it and the price is right.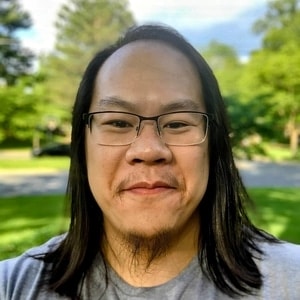 I have far too much fun writing about whiskey and singlehandedly running The Whiskey Shelf to bring you independent, honest, and useful reviews, comparisons, and more. I'm proudly Asian American and can speak Cantonese, Mandarin, and some Japanese.
There are no sponsors, no media companies, and no nonsense. Support The Whiskey Shelf by 
Buying Me A Shot
.