Four Roses Yellow Label Review
Four Roses Yellow Label Details
From the company website:
Mix up your favorite cocktail with a sophisticated, contemporary flair with this worldwide favorite. Enjoy this smooth and mellow Bourbon with its long and soft finish. Savor its unique aromas and flavors in your favorite Bourbon cocktail, on the rocks, or with a splash. 80 proof. 40% alcohol/volume.
four roses yellow label overview
Four Roses Yellow Label is the most affordable and accessible bourbon in the expansive line of Four Roses bourbons, spanning this one, small batch, 100 proof single barrel OBSV, small batch select, the single barrel barrel proof, small batch limited edition, and various one-off limited releases. And yes, you can find Yellow Label in the US, Japan, and all over the world.
Unlike all the other releases that pick and choose one or some of the 10 combinations, Four Roses Yellow Label is made from all 10 combinations of mashbills (2 of them) and yeasts (5 of them), although there's no way to know the percentage of each in the blend. I guess that means there's the possibility of getting a little bit of everything that Four Roses has to offer.
Speaking of Japan, Four Roses is owned by Kirin, a major Japanese beverage company that owns various beverage brands (alcoholic and non-alcoholic). Their most well-known brand may be Kirin beer. Funny enough, quite a few bourbon brands are actually owned or partially owned by Japanese companies, such as Jim Beam (Suntory-Beam) and Blanton's (Ancient Age).
For international context, while Japan gets two export-only releases in the black label and super premium, there's nothing in terms of age-stated and/or higher ABV exclusive releases like
Evan Williams 12 year
or
Wild Turkey 13 Year
. It's a bummer because I really want to be more excited about Four Roses when there's dusty Heaven Hill and top-notch modern Wild Turkey to be found.
Then again, I wouldn't be so surprised if Kirin-Four Roses is focused on the US. Kirin has only owned Four Roses since 2002, so they don't have a long history of selling bourbon in Japan and maybe don't feel the need to bring anything particularly special or unique. Just my two cents on that topic.
But back on topic – let's find out if Four Roses' budget offering delivers the goods and great value in this Four Roses Yellow Label review.
four roses yellow label smell
Four Roses Yellow Label starts off with slightly dark and light honey with dry licorice, roasted oak, vanilla, pineapple, fennel, lightly earthy caraway seed, apple, hint of clove and toasted grain. Like many other Four Roses bourbons, Yellow Label is herbal forward. And in part because of the ABV, it's fairly light with not a lot there either.
Swirling gives-off a similar slightly dark honey, dry licorice, dry oak, pineapple, vanilla, gushers-like candy sweetness, and a hint of soggy bread. There's a subtle darkness in the background as well that I can't quite explain – could be dark herbalness and fruit I guess.
Four Roses Yellow Label's scents can be quickly summed up as herbal, fruity, and gentle. It smells fine but doesn't do a whole lot for me either. It actually reminds me of an herbal MGP rye, such as
Sagamore Spirit Rye
(MGP sourced), but without as much dill.
Then again, both Four Roses' mashbills contain an above average amount of rye (20% and 35% rye) so I'd expect more of that herbalness and general rye-ness.
four roses yellow label taste and aftertaste
Very much like it smells, Yellow Label comes out of the gate with herbal and earthy honey (courtesy of the higher rye content), caraway seed, licorice, fennel, roasted oak, rosemary, and pineapple. It's herbal and tropical-forward like some rye whiskeys, which always catches me off guard.
It's earthy and herbal again after "chewing" with honey, caraway seed, licorice, vanilla, pineapple, roasted oak, clove, and toasted grains. It doesn't necessarily taste all that young, just a underdeveloped and thin, likely due to intentional blending decisions and proofing. It's not bad at all, just not particularly noteworthy in any way.
The finish is lightly sweet and herbal with honey, pineapple, roasted oak, and caraway seed. It doesn't stray much after "chewing" with honey, dried licorice, caraway seed, and more toasted grains and oak, although it does become more dry and earthy with each sip. So yeah, nothing bad to report.
At the end of the day, Four Roses Yellow Label tastes fine, but doesn't outperform its price. On a tangent, Yellow Label reminds me of
Traverse City Bourbon
. The Michigan distillery's homemade bourbon may be younger (3 years), but it has more density and richness in the similarly herbal and earthy-foward flavors.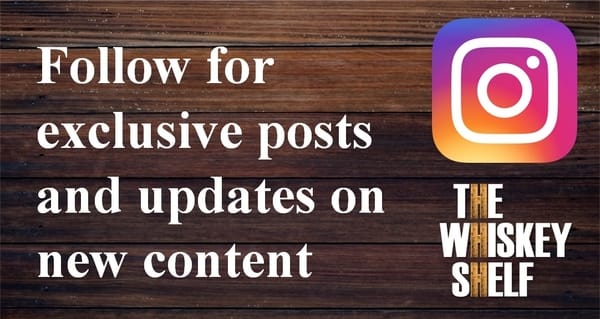 If you're shopping on Amazon, support The Whiskey Shelf by shopping through my affiliate link – Shop Amazon. I may earn a commission from your Amazon purchases.
Four Roses Yellow Label Rating

Four Roses Yellow Label can be best described as a decent bourbon: nothing really great / interesting, yet far from offensive. 
The mix of herbal licorice and pineapple, and earthy caraway seed do add a little bit of depth at times, and there 
are brief moments where the sweet, herbal, earthy, fruity and oaky traits come together nicely. For the most part though, all I can think of when I drink this is "this is alright".
Funny enough, Four Roses is absolutely spot on with their tasting notes that mention fresh fruit, floral, spice, and soft. I can't argue with their own assessment because they absolutely nailed it.
From memory I think there are noticeable difference between the version from the early 2000's and the one today. I'll be sure to dig into that more in my Four Roses Yellow Label: Old vs New Comparison, because I'm curious how much could have changed over 20+ years.
In the realm of sub-$25 bourbon, I'm still prefer Evan Williams Bottled in Bond, my favorite budget bourbon. I personally prefer heavier and denser bourbon, and Evan Williams Bottled in Bond delivers it so well at about the same price. Wild Turkey 101 will do too, although admittedly I've never had a great experience with it (but I want to).
But let me clear, Four Roses Yellow Label may still deserve a spot in your bar because it has a different personality. Unlike Evan Williams Bottled in Bond and Wild Turkey 101, Yellow Label has more herbal, bright, and tropical traits that can fill a certain role and mood that the others can't.
But at that point, it might be worth considering
Bulleit Bourbon
and/or
Old Forester 86 Proof
, which offer similar and in my opinion slightly better experiences to Four Roses Yellow Label.
Still, you can't go wrong with Yellow Label, but I personally won't be making room for it in my own shelf.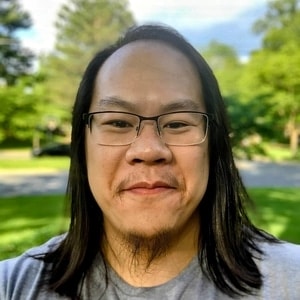 I have far too much fun writing about whiskey and singlehandedly running The Whiskey Shelf to bring you independent, honest, and useful reviews, comparisons, and more. I'm proudly Asian American and can speak Cantonese, Mandarin, and some Japanese.
There are no sponsors, no media companies, and no nonsense. Support The Whiskey Shelf by 
Buying Me A Shot
.