Old Forester 86 Proof Bourbon Review [In Depth]
Old Forester 86 Proof Bourbon
Old Forester 86 Proof Bourbon
Distillery: Old Forester (Brown Forman)
Type & Region: Bourbon, Kentucky, USA
Alcohol: 43%
Composition: 72% corn, 18% rye, 10% malted barley
Aged: NAS
Color: 1.1/2.0 on the color scale (burnished)
Price: $18-25 (750mL)
From the Old Forester website:
"Created in 1870, Old Forester is the only bourbon continuously distilled and marketed by the founding family before, during and after Prohibition. At 86 proof, Old Forester delivers a genuine bourbon experience, with rich, full flavor and a smooth character that is ideal for sipping neat, on the rocks, with a splash of water or in a classic cocktail."
old forester bourbon 86 proof overview
Old Forester Bourbon 86 Proof is a shelf staple offered by Brown Forman, the company well known for
Woodford Reserve
and
Jack Daniel's
. As the Old Forester line has expanded to include the Whiskey Row series and more recently the 100 proof and cask strength Old Forester Single Barrels, the 43% ABV version continues to be the most affordable entry point into Old Forester bourbon at around $18-25 per bottle.
Here's a quick history lesson. Old Forester is one of the longest-running brand names in bourbon, reaching as far back as the mid to late 1800's. The brand is known for being the first to extensively bottle their bourbon in order to prevent tampering. The founders also had a hand in the bottled in bond act and making "medicinal" whiskey during Prohibition. The name is truly a piece of bourbon history.
Back to the present though. Brown Forman owns Old Forester and Jack Daniel's, and turns out that Old Forester Bourbon 86 Proof its about the same price as
Jack Daniel's Old No.7
. That's just a fun fact more than anything else. I don't have much more to say than that, so let's find out how this bourbon performs in this Old Forester 86 Proof Bourbon review.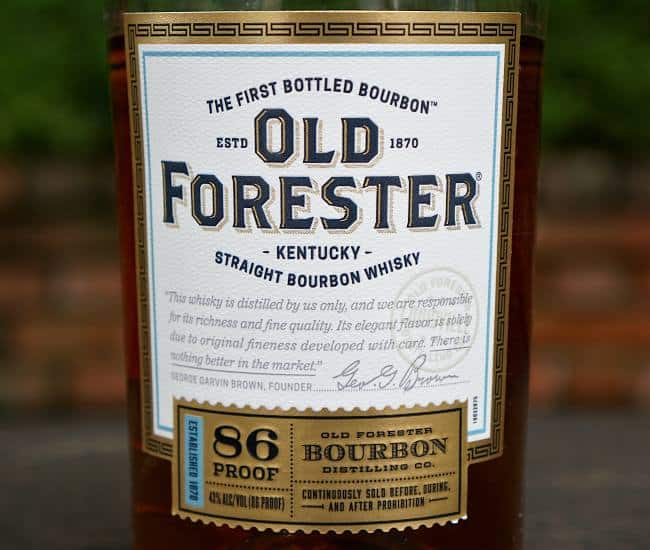 old forester bourbon 86 proof smell
Old Forester Bourbon 86 Proof has dark caramel, musty oak, candied ginger, earthy caraway seed, slightly funky vanilla in a way that feels just a bit young, dried red apple and cherry, roasted oak, cinnamon, licorice, toasted banana, and peach with a hint of burn.
As for the banana note, I was getting this creamy scent that was kind of vanilla-y, and then I realized that it was banana. To be honest, it's surprisingly dark and that caught me off guard (in a good way).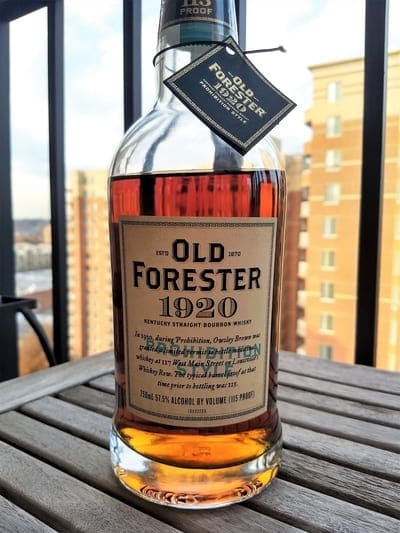 From my first impression at least, it's a dark and earthy up front, but not overly earthy, with a darker oaky, fruity, and herbal backbone. I don't remember Old Forester 86 Proof being quite this dark, but I'm not complaining. This is surprisingly well balanced and feels somewhat developed.
After swirling, the scents brighten up a bit, so it seems like a few minutes of rest instead of 30 minutes lets more of the brighter notes come through. Over time, the darkness settles in again.
I get honey, creamy toasted banana, red apple, vanilla, licorice, caraway seed, roasted oak, cinnamon, clove, and cherry. Swirling brings out more of the banana, and combined with the dark sweetness creates a noticeable banana bread with brown sugar vibe.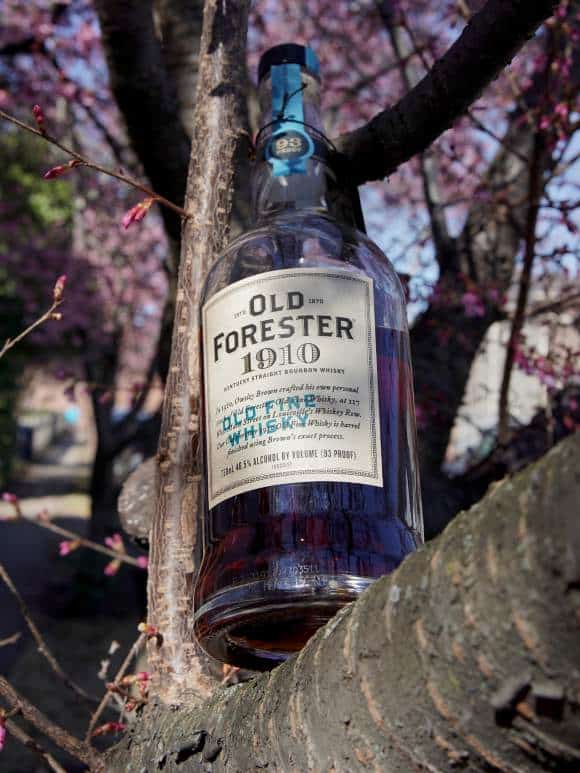 While Old Forester 86 Proof isn't fruit-forward per-se, banana and apple make up the bulk of the fruit, with the occasional moment where cherry comes out. Now the balance is (from most to least) honey, banana, and earthy caraway seed, then a larger drop to oak, fruit, and licorice. Maybe it's the banana, but I can feel some lower-end starting to appear, although overall I'd still consider Old Forester 86 Proof to have moderate viscosity.
The alcohol overall is manageable, although there are times when I notice a light not-so-pleasant scent of rubbing alcohol (minus the sting). It's odd and out of place.
Overall, Old Forester Bourbon 86 Proof is gentle but not completely lacking in character. For the most part, Old Forester bourbon smells good…it really does.
old forester bourbon 86 proof taste & aftertaste
The flavors start with earthy caramel, pumpernickel, caraway seed, red apple, vanilla, roasted oak, ginger, cinnamon, some youthful toasted grains and banana, and clove. Old Forester 86 Proof is earthy-forward yet doesn't feel dry, and is also quite apple-y.
Uh oh, there's a slightly vodka alcohol-y flavor that doesn't quite completely mesh with the other flavors. It doesn't necessarily have more or less bite / harshness, there's just moments where the alcohol flavor sticks out more, and I don't like that. I don't get that taste with other bourbons.
With "chewing" I taste caramel, creamy banana, vanilla, caraway seed, red apple, roasted oak, cinnamon, licorice, ginger, and toasted grains. It's a well balanced mix of sweet, banana-y, earthy, oaky, fruity, and spicy. At the same time, the overall richness and depth aren't there to make it so compelling.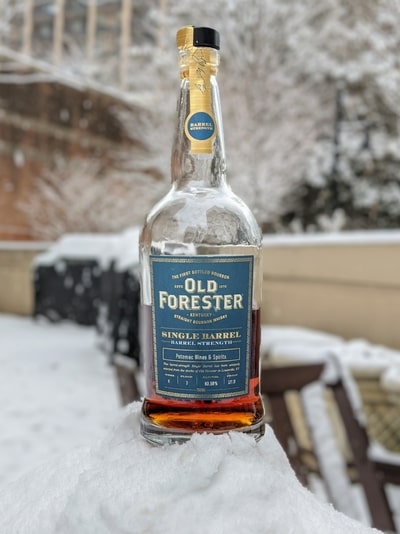 This seems a bit contradictory, but Old Forester 86 has slightly more viscous mouthfeel (something like creamy banana), that I also found in 
Sinatra Select
, but the flavors don't have the same level of density and depth to completely match the mouthfeel. It's pillow-y, so there's a lot of what seems to be empty space where I wish flavor would be.
But worst of all, "chewing" seems to open up the alcohol flavor more, and that pulls down my experience. That's the main downside for me.
Overall, Old Forester tastes good, but I'm coming down a little from what the scents seemed to promise. The flavors are neither thin nor thick, which generally bodes well for Old Forester 86 Proof. Well actually, the flavors feel like a step down from the quite promising scents. The earthiness and oak hit a little harder, more youthful toasted grain starts to appear, and it's a bit thin / watery.
On the finish, I'm initially left with earthy honey, roasted oak, pumpernickel, caraway seed, red apple, toasted grains, and banana. Unfortunately there's the slight lingering taste of alcohol, but over that time that fades and I'm left with slightly earthy banana.
After "chewing" I get roasted oak, honey, banana, caraway seed, licorice, apple, light bitter something, dried grass, and vanilla that over time fades into longer lasting toasted banana, dried oak and grass, vanilla. It's a good finish for the most part, minus that vodka.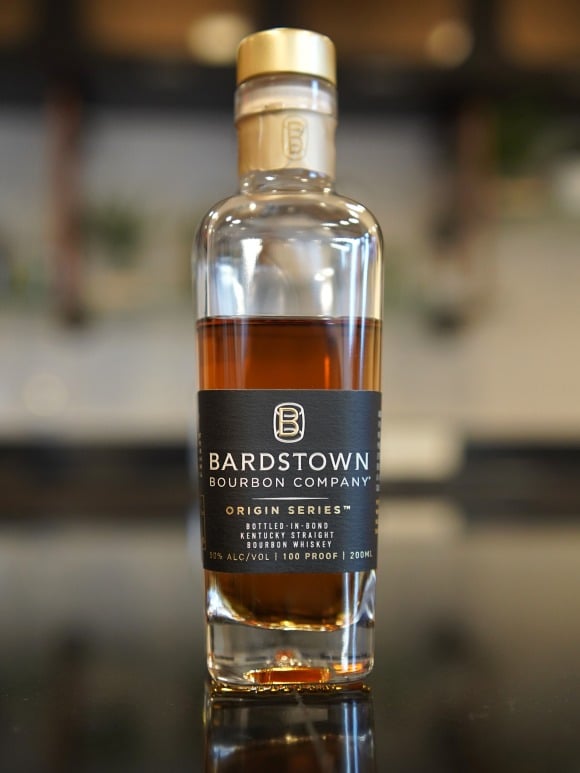 I've unfortunately lost some Glencairn's while in transit, and that made me very sad. So, I wised up and bought this Glencairn Travel Case that comes also comes with 2 glasses so I don't need to worry so much about them breaking. I think it's great, and I think you'll love it too.
Seriously, if you already have glasses, protect them.
Old Forester 86 Proof Bourbon Rating​

There are some things I like and things I don't about Old Forester 86 Proof, and it all ultimately nets out to not quite "Mid Shelf+". The dark, caramel, bananas foster (banana+vanilla), apple, earthy, and spicy profile is good. I'm actually surprised at how dark it is, although the lack of lower-end richness gives away that it's not that old.
The first few sniffs after 30 minutes of rest were surprisingly good, with darker sweetness, earthiness, oakiness, and fruit that had a little extra weight to them. I thought, "yes, I'm going to be pleasantly surprised with how it tastes."
Then, I sipped it and any thoughts of that higher rating were gone. The darker flavors, for the most part, carry over from the scents, but felt thinner than I'd like. The more round and viscous mouthfeel is there, but the actual flavors themselves don't have quite the same level of density. That's drawback #1.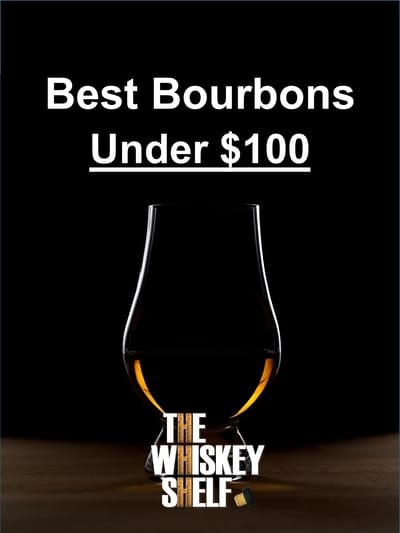 The big drawback is this oddly metallic vodka-like alcohol flavor, without any extra burn, that pulled me out of the experience. It's like someone poured a little vodka into the bottle. It's not so prevalent in the scents, but somehow cuts through the flavors to add an unpleasant sensation.
"Chewing" shakes it out the vodka-y thing even more, which makes it worse. It's unfortunate because it hinders an otherwise nice experience that I might otherwise consider recommending. It's not quite a dealbreaker, but it's enough that I wouldn't buy it again.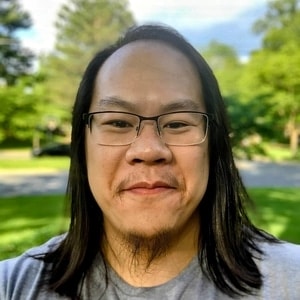 I have far too much fun writing about whiskey and singlehandedly running The Whiskey Shelf to bring you independent, honest, and useful reviews, comparisons, and more. I'm proudly Asian American and can speak Cantonese, Mandarin, and some Japanese.
There are no sponsors, no media companies, and no nonsense. Support The Whiskey Shelf by 
Buying Me A Shot
.
Comments are closed.