Angel's Envy Bourbon Review [In Depth]
Angel's Envy Bourbon Details
Distillery: Angel's Envy (but sourced for now)
Type & Region: Bourbon, Kentucky, USA
Alcohol: 43.3%
Composition: 72% corn, 18% rye, and 10% malted barley
Aged: NAS in virgin American oak and finished in port barrels
Color: 1.3/2.0 on the color scale (russet muscat)
Price: $45-55 MSRP
From the Angel's Envy website:
"Angel's Envy Kentucky Straight Bourbon is finished in port wine casks for an award-winning spirit. We guide each batch's conditioning, blending our handcrafted bourbon in small batches of 8 to 12 barrels at a time. It's typically aged for up to 6 years. Once it's deemed ready, we finish our bourbon in ruby port wine casks, which adds subtly distinct flavor nuances that enhance the whiskey without challenging it. Our port finishing process lasts between three to six months, depending on taste. We use 60-gallon ruby port barrels made from French oak and imported directly from Portugal."
Angel's Envy bourbon overview
Angel's Envy Port Cask Finish Bourbon has an interesting story. Angel's Envy, founded by a former Brown Forman master distiller and his sons, may have been one of the first widely released bourbons to be finished in anything besides a second virgin charred oak barrel.
It has spurred an increase in finished American whiskeys, potentially influencing the creation of Suntory Beam's Legent, 1792 Port Finish, and more (but this is all my personal speculation). As a young brand, they currently source whiskey from undisclosed producers, but are in the process of producing their own whiskey, spurred by Bacardi's acquisition in 2015.
For your personal knowledge, port cask finish bourbon means that the bourbon, after aging in charred virgin American oak barrels (because that's the rule), was then poured into a cask (aka. barrel) that previously held Port wine.
Finishing, which also further ages the whiskey, allows the barrel to impart some of what used to be in that barrel's influence (often wine) into the whiskey, adding potentially new and interesting characteristics. Hopefully that wine finish adds a little something extra, so let's find out in this Angel's Envy Bourbon review.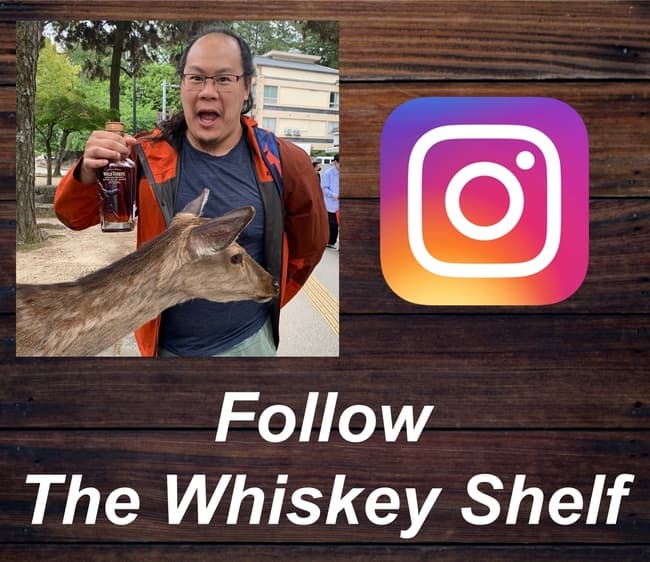 Angel's Envy bourbon smell
Angel's Envy Port Cask Finish starts with floral, grassy, and slightly nutty honey with some cherries, citrus, and creamy vanilla buttercream. That floral nuttiness makes me think that this particular batch of Angel's Envy was sourced from Heaven Hill or Jim Beam, both known for their nuttiness, but this is just my educated guess.
There's a very present, but not overpowering, charred and freshly cut wood scents as if I was doing this review in a log cabin. While I also get a little bit of sweet maraschino cherry, red grapes, and berries, the port finish is gentle at best.
Many bourbons have similar cherry, date, and grape traits without additional finishing, but this one also has a slightly roasted corn and funk presence that could possibly be from the Port wine. The alcohol here in Angel's Envy Bourbon is quite strong for 43.3% alcohol; I'd honestly think that it was 48-50%. All in all, the scents come in stronger than the proof indicates, which is actually good in some ways.
With swirling, I smell a little more of the honey and orange concentrate sweetness with some vanilla buttercream and mint. There's a wood base that adds slightly grassy, nutty, and musty notes. Actually, it's quite musty with hints of nuts and funky and sour corn, like fermenting bourbon mash in the mash tun.
There are detectable cherries and grapes from the Port, but it's not as forward as I'd like them to be. Angel's Envy still smells quite good with a pleasant blend of sugars, fruit, oak, and grass.
Angel's Envy bourbon taste and aftertaste
Angel's Envy Port Finish brings more of that honey, malty corn mash, and orange to my tongue, but is quickly followed by oaky bitterness, cinnamon, mint, and licorice. There is a little cherry, orange, and berry fruitiness, but not a ton – maybe that's the Port finish? It's oddly more oaky than I would ever expect, but at least it's not hot at all.
"Chewing" brings out a little more honey, roasted brown sugar, and cherry sweetness intermingled with a noticeable dose of wood and spice with smaller doses of mint, orange peel, corn mash, roasted marshmallows, and dark chocolate. There's a little dark fruit hiding in the back, again reinforcing that the Port finish is light at best. It's actually spicier and oakier than I expected.
There's a very present, but not overpowering, charred and freshly cut wood scents as if I was doing this review in a log cabin. While I also get a little bit of sweet maraschino cherry, red grapes, and berries, the port finish is gentle at best. It almost seems like the finish added more oakiness than fruit.
Charred oak bitterness leads the finish followed by hints of raw cocoa powder, orange peel, and minty licorice. The licorice and oak stick around for a long while, which I like. After "chewing", the finish has a lot of lingering oak and mint with light fruit notes here and there.
The finish does last for ages, over 2 minutes the last time I checked. Taste and finish combined, Angel's Envy Bourbon tastes pretty good, but I really do wish that there was more Port influence.
If you're shopping on Amazon, support The Whiskey Shelf by shopping through my affiliate link – Shop Amazon. I may earn a commission from your Amazon purchases.
Angel's Envy Bourbon Rating

Angel's Envy Port Cask Finish is an enjoyable bourbon, but not quite what I think people will perceive it to be. As much as the packaging and website push the Port finish as a unique and integral part of the bourbon, there isn't that much of it (at least to an amount that's satisfactory for me).
If anything, it primarily smells and tastes like a normal bourbon that packs a surprising amount of oak, spice, and alcohol kick into its relatively low proof.
That's actually a good thing in some ways (generally nice scents and flavors), but also makes me wonder why they picked 43.3% alcohol instead of 45% or 50%. I wonder if they're trying to hide something with the low proof, or they're just trying to stretch each barrel as far as possible to make more money (distilleries are still in the business of making money). I actually think that Angel's Envy Bourbon is quite promising and a few tweaks (i.e., ABV) could lead to drastic improvements.
For better or worse, I expected more Port influence that can include dark cherries, plums, dates, and spiced ginger. I really love Sherry or Port aged / finished Scotches, and hoped for something more like that in this bourbon. Since there are so few of them, Angel's Envy may still be worth buying if you have to have a Port-finished bourbon, but it's not a must have in my book.
If you're looking for a new bourbon to try and don't care so much about the finishing, Angel's Envy Bourbon is not as compelling, but you still can't go wrong with it.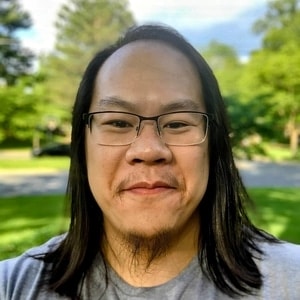 I have far too much fun writing about whiskey and singlehandedly running The Whiskey Shelf to bring you independent, honest, and useful reviews, comparisons, and more. I'm proudly Asian American and can speak Cantonese, Mandarin, and some Japanese.
There are no sponsors, no media companies, and no nonsense. Support The Whiskey Shelf by 
Buying Me A Shot
.