Kirkland Single Barrel Review [In Depth]
Kirkland Single Barrel Bourbon
Kirkland Single Barrel Bourbon Details
From the back of the bottle:
Kirkland Signature Single Barrel Kentucky Straight Bourbon Whiskey is characterized by strong notes of oak interlaced with honey, caramel and dried fruit notes. It finishes with a long, lasting spicy rye finish. This Single Barrel expression is non-chill filtered and showcases the unique character of every barrel.
Kirkland Single Barrel Bourbon​ overview
With this review of Kirkland Single Barrel Bourbon, I finally complete the review trifecta of Kirkland bourbons sourced from Barton 1792 (this is the last one I've written). Fun fact, I couldn't find this at Costco in Japan even though they had ample amounts of Small Batch and Bottled in Bond. While all of it seemingly evaporated overnight in the US, it sat for months in Japan and pretty much no one cared.
So we're all on the same page, Costco, the magical home of the mega size everything (whole Pizza and 3 lbs of frozen blueberries are some of my personal favorites), sourced a lot of barrels from the well-known Kentucky distillery – Barton 1792, to create 3 separate bottlings of affordable but not necessarily cheap / low-quality bourbon.
Costco sort of mimicked 1792's existing lineup:
Kirkland Small Batch
to 1792 Small Batch; and
Kirkland Bottled
in Bond to 1792 Bottled in Bond. With the single barrel, it's more like a mash-up of 1792 Single Barrel (50% and Single Barrel) and
1792 Full Proof
(62.5% ABV and batched). You get a little bit of both: single barrel and nearly full proof. The age – I have no idea, and I wish we could have gotten a little more information on these barrels.
But as many barrels as Costco likely bought, these did not last long on US pallets. From what I can tell, people bought them like they eat chips – can't have just one. Some were even buying cases at a time. To be fair, I bought 3. For $33 each (and 4% cash back because of Executive Membership + Costco Credit Card), I had to do it. I think DC Costco's stock lasted maybe 7-10 days.
I get it though because the value is there at face value. Kirkland Single Barrel Bourbon cost me around $33 for 1L, while 1792 Full Proof is around $50 and Single Barrel about $40 for 750mL. That doesn't even include the occasional $10 markup. So if you factor in the price per liter (Kirkland version has 30% more), Costco's version is like half the price per liter, and I'm always down to get more bourbon for less money, and just generally give Costco my money.
A lot of things look great: the ABV, price, and single barrel, so let's find out whether it all comes together into a great experience in this Kirkland Single Barrel Bourbon review.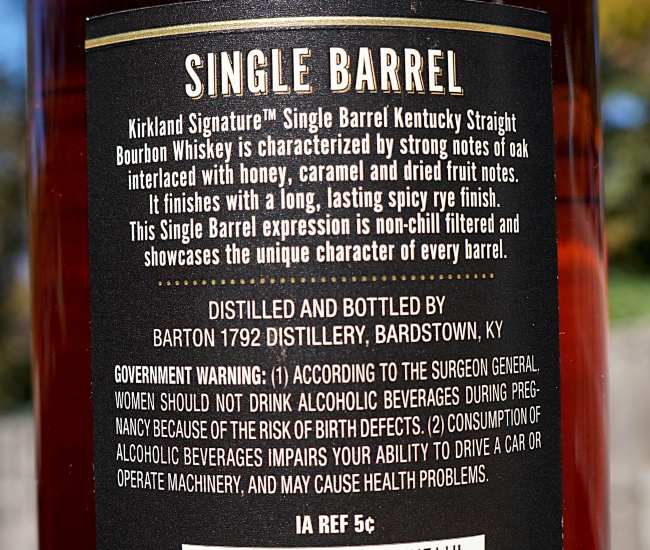 Kirkland Single Barrel Bourbon​ smell
Right out of the glass I smell toasted caramel, vanilla, licorice, ginger, cinnamon, caraway seed, roasted oak, orange peel, cranberry, creme brulee, and a light hint of grains and nut shells. The 60% ABV isn't bad at all, and that could have gone south very quickly if not selected correctly.
With a little more time (like 35 minutes after pouring because I let it rest for 30), more dark sweetness and orange peel comes out. Kirkland Single Barrel Bourbon, like the bottled in bond, has a dark, sweet, and rye-driven earthy pumpernickel bread-type vibe that's not  grainy (and that's a good thing).
This is total conjecture, but the single barrel may be about the same age as the bottled in bond, although I'm not exactly sure how old that is. It's clearly at least 4 years old (because it's bottled in bond), but drinks closer to 6. So first impression – it smells very good but not super expressive and bold.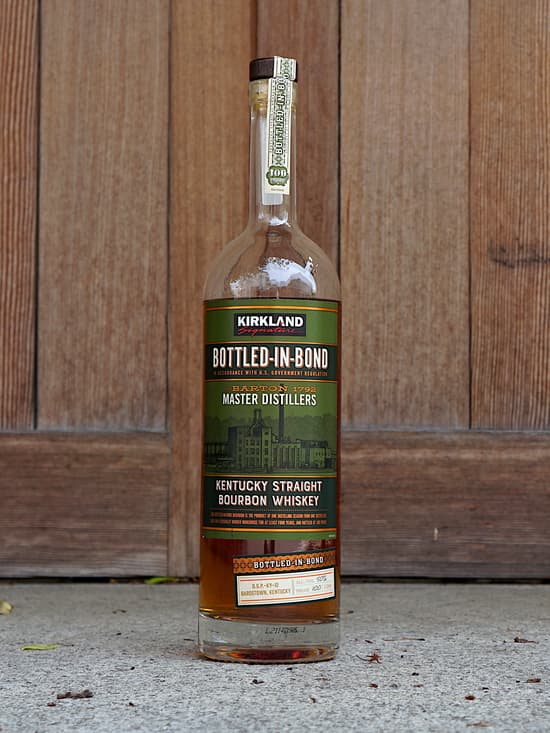 After swirling and 7-8 minutes of rest, the oaky and earthy sweetness becomes more obvious in the mix – brown sugar, caraway and pumpernickel seed, roasted oak, toasted vanilla, dried orange and apple peel, cinnamon, dried cranberry, clove, licorice, and ginger. Kirkland Single Barrel is a rye-forward bourbon with backing dried fruit and herbalness, and over time gives off a little peanut brittle and more fresh cherry. It smells better over time.
Kirkland Single Barrel Bourbon​ taste and aftertaste
My first sip brings brown sugar, vanilla, roasted oak, cinnamon, dried red apple peel, caraway seed, pumpernickel, licorice, and pineapple. It's rye-forward with a good amount of caraway seed and pumpernickel (think rye bread) and a little less herbal licorice and pineapple. Although it's briefly a little timid, a bigger burst of oily sweetness, earthiness, and oak comes in after a few seconds.
For me, this drinks like a quintessential bourbon with a extra earthiness. That means a lot of brown sugar sweetness with a lot of oak and spice, and with backing earthiness and herbalness. There are no particularly unique twists or turns, but it's still tasty.
After intense "chewing" I taste brown sugar, licorice, cherry, roasted oak, coconut, creme brulee, cinnamon, caraway seed, vanilla, dried grass, ginger, and a little peanut butter. It also unlocks even more of the non chill filtered oiliness that coats my mouth, so I can also confirm that this is non chill filtered like the back label says.
For a lack of a better word Kirkland Single Barrel is really good with some complexity too. I was expecting heavier and darker earthiness, similar to the first taste, but the cherry and coconut meat jump out instead, changing up the experience and bringing out a more vibrant and delicate side I've haven't experienced even with
1792 Full Proof
. There's some bite too, but it still feels fine as it is. If anything, it reminds me of an amped up Kirkland Bottled in Bond. If you like that, you'll like this a lot too.
The finish is sweet and earthy – brown sugar, sticky caraway seed, roasted oak, apple and orange peel, and just overall oiliness. There's a lingering honey, herbal, and sticky oak tannin sweetness that lasts for minutes on end.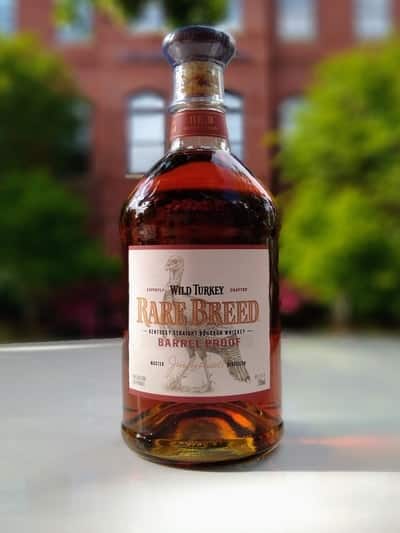 After "chewing", I'm left with roasted brown sugar, oak, cherry, caraway seed, a sprinkle of cocoa powder, and this oily stickiness. That stickiness, cherry, and licorice continue on for over a minute.
Kirkland Single Barrel Bourbon isn't an overly complex, dense, or mature bourbon. Nonetheless, there's still some range and budding richness that brings plenty to the drinking experience that prevents it from being flat or boring.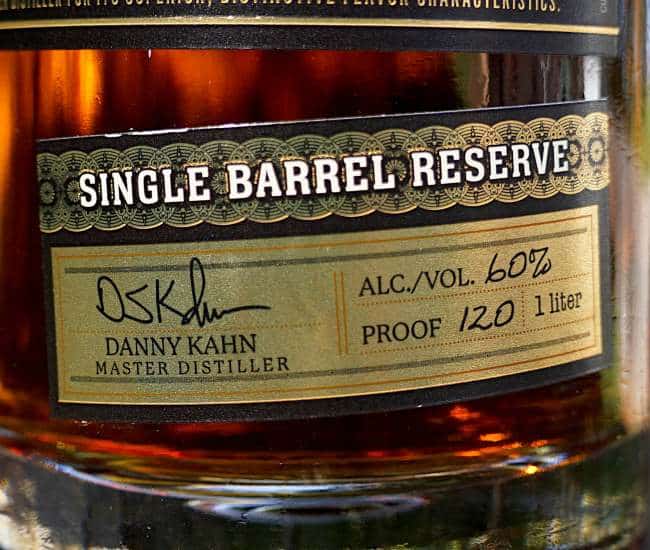 If you're shopping on Amazon, support The Whiskey Shelf by shopping through my affiliate link – Shop Amazon. I may earn a commission from your Amazon purchases.
Kirkland Single Barrel Bourbon​ Rating

There's variety between dark and bright sweetness, dark earthiness and bright herbalness, and that dried yet vibrant fruitiness. That all lends to decent complexity and enjoyability. So like other Costco-branded products, you don't sacrifice quality for a lower price.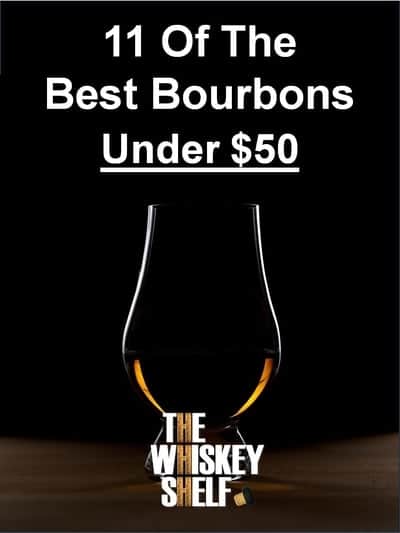 But to be completely realistic, it doesn't have the fully rounded, developed, and matured traits and body that I want from a "Top Shelf" bourbon. I still mention a few shortcomings as a reality check to temper your expectations because the mania is real. I didn't need to get 3 bottles, but it won't pain me to give one as a gift. Plus I can personally vouch for it.
Purely from memory, Kirkland Single Barrel isn't an exact clone of
1792 Full Proof
. I think Full Proof is in the 7-8 year old range and is more oak, spice, and orange forward. Kirkland's version leans less on the oak and more on fruity notes, but the oiliness is there for both. At least as of this review, I don't actually have a bottle of 1792 Full Proof to compare, but it's something I should do when I get one, although those are getting tough to get.
The final verdict: Kirkland Single Barrel Bourbon is easy to recommend. Don't expect some transcendent experience, but it offers a very good one at a great value. The problem is that it's not particularly available for most of the year. There's a lot for a week or two and then it's gone again until who the heck knows when Costco decides to release more.
I'm glad to have this bottle and look forward to enjoying and sharing it with others. I wonder if Costco knew this was going to be such a big hit.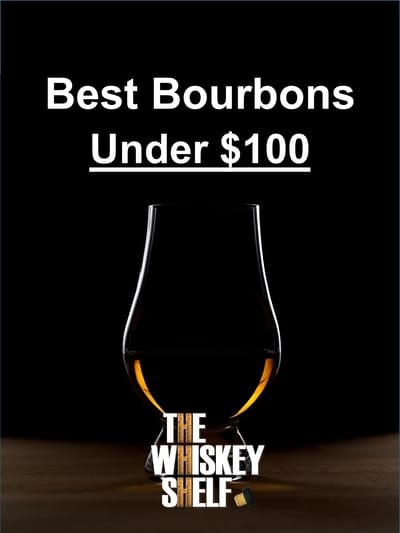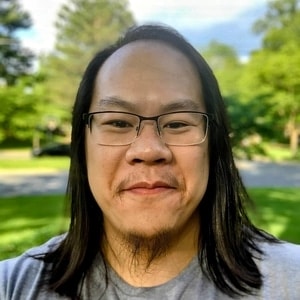 I have far too much fun writing about whiskey and singlehandedly running The Whiskey Shelf to bring you independent, honest, and useful reviews, comparisons, and more. I'm proudly Asian American and can speak Cantonese, Mandarin, and some Japanese.
There are no sponsors, no media companies, and no nonsense. Support The Whiskey Shelf by 
Buying Me A Shot
.