Bardstown Bourbon Company Origin Bourbon Review [In Depth]
Bardstown Bourbon Company Origin Bourbon
Bardstown Bourbon Company Origin Bourbon Details
From the company website:
An exquisite high-rye bourbon with extraordinary flavor. Our Origin bourbon whiskey is a 36% high-rye mashbill which showcases the best of classic bourbon with a burst of rye spice. Perfect as a unique pour or the foundation for a premium craft cocktail.
Bardstown Bourbon Company Origin Bourbon overview
Bardstown Bourbon Company finally did it, they released a completely homemade bourbon (well actually 2 + 1 rye). Since they're fancy now, they call it "estate" produced or something like that. Kidding aside, this is an incredible milestone for the Bardstown, Kentucky-based distillery that blew up onto the bourbon scene and into my whiskey journey in such a short time.
In my mind Bardstown Bourbon Company changed the game and became entrenched in bourbon land with some amazing sourced releases starting in 2019. They did that all in 2 years, which is ludicrous and the definition of crushing it.
Discovery 2
,
Discovery 3
,
Discovery 4
, and
Chateau de Laubade Batch 1
(released 2020-2021) are all amazing bourbons that I bought for myself and reviewed, years before the company sent me any samples. I like to think that I discovered them very early-on. I wish I had stashed more bottles of each.
People eventually took notice and they've blasted off. Thanks to Discovery, Fusion, various collaborations, and distilling for other brands, they've been in the enviable position to hold out until some of their stock hit 6 years to release their bourbon as a standalone product. This time, it's not blended with MGP, Barton, or Canadian corn whiskey. It's so exciting to see a brand finally get to that point, because then you get to smell and taste what they're all about, or at least at one point in time in their maturity journey.
When I was looking over the sample bottle and card sent by Bardstown Bourbon Company (thanks Brandon), I couldn't help but notice the mashbill: 60% corn, 36% rye, 4% barley. It's ok if you don't know why that's interesting, but I'll explain it now – those are the grain ratios as MGP's (in Indiana) higher rye bourbon. If you don't believe me,
MGP lists it right here
. All I'm saying is that it's interesting how the percentages are exactly the same, but if you know it's good then why change it.
This brings up my next point – this is their rye'd bourbon. They have an Origin Wheated Bottled in Bond Bourbon (6 years old) as well, but that's for another review. And this being 6 years old isn't bad at all, especially when Bardstown Bourbon Company is still a craft distillery, as popular as they are. Whether it still drinks too young is to be determined, but that's what this review is for.
You're curious, I'm curious, we're all curious what Bardstown Bourbon has to offer, so let's dive into it in this Bardstown Bourbon Company Origin Bourbon review.
Thank you to Bardstown Bourbon Company for providing this sample. All opinions are still my own. If they don't like what I write, then oh well…I write what I honestly perceive and feel.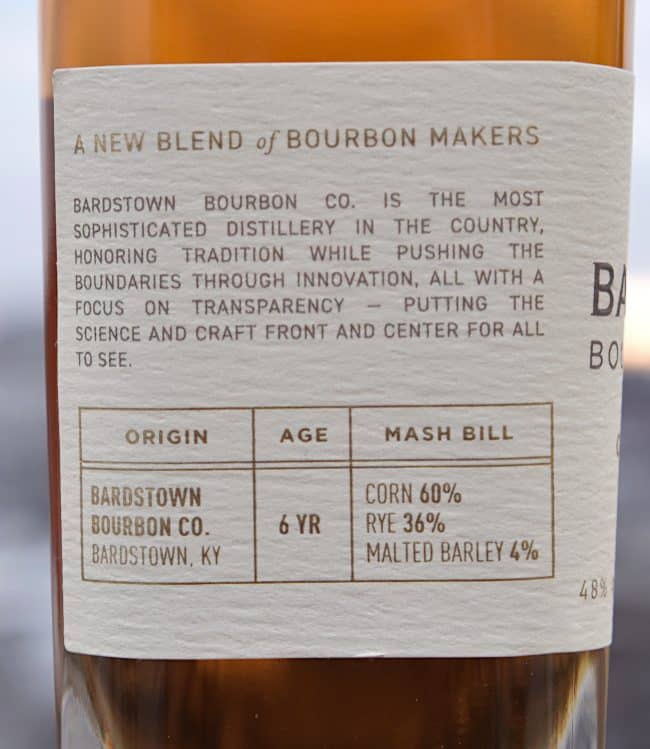 Bardstown Bourbon Company Origin Bourbon smell
Starting out, I get caramel, roasted oak, apricot, vanilla, freshly sawn oak, licorice, fennel, cinnamon, dried cherry, and toasted grains. Maybe it's because I saw the mashbill and/or how it smells so familiar, but Origin Bourbon has that MGP bourbon-like quality that is more tropical herbal, fruity, and oaky with noticeable apricot, roasted oak, and licorice.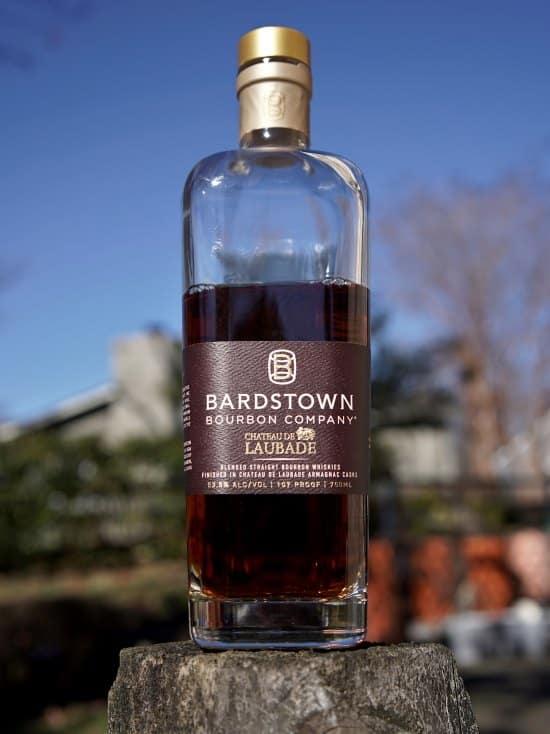 With swirling and rest, I get honey, clove, fennel, dried apricot, cherry, orange, roasted oak, cinnamon, vanilla, and a little caramel nougat and toasted corn. Swirling seems to open-up the clove spice just a little. Really, you could trick me into thinking this was MGP bourbon. It reminds me of an amped up Redwood Empire Pipe Dream Bourbon, which is a blend of 4-12 year old MGP barrels.
So overall, Bardstown Bourbon Company Origin Bourbon has solid body, maturity, and range going for it, but apart from the fact that it's their new homemade release, the scents themselves aren't all that noteworthy. At the same time, I'm not going to complain about them feeling underdeveloped and flat.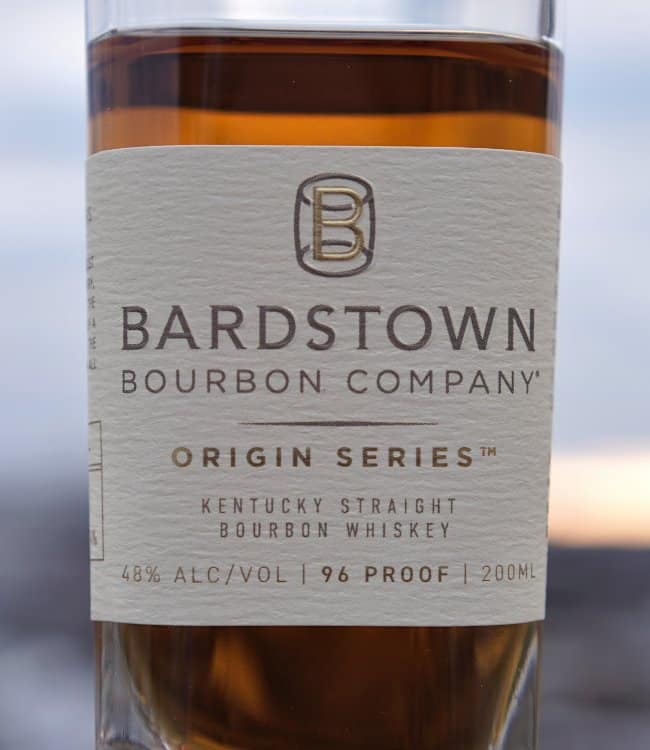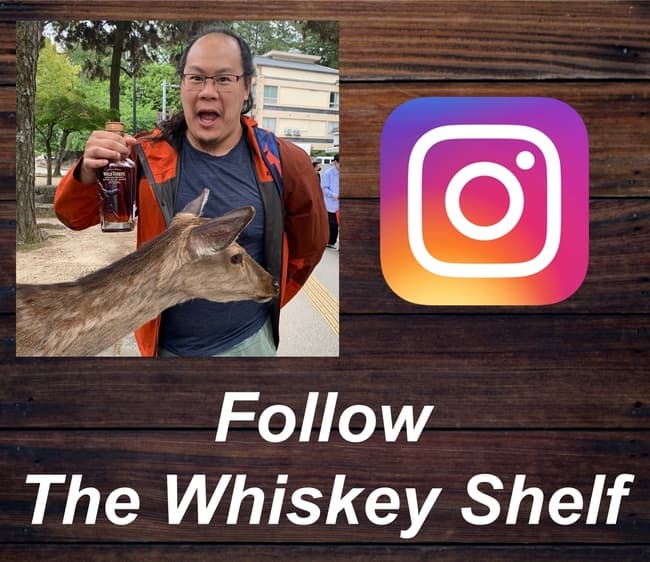 Bardstown Bourbon Company Origin Bourbon taste and aftertaste
My first sip has herbal honey, licorice, fennel, dried apricot, roasted oak, cherry, cinnamon, orange, earthy caraway seed, and dry oak tannins. It's all sweet and somewhat rich with more fruity and oaky punch and body than the scents have. Already, I know that this Bardstown Origin Bourbon tastes better than it smells.
With "chewing" I get richer honey, licorice, orange, and clove, then darker butterscotch, roasted oak, dried apricot, caraway seed, and lighter toasted grains. The flavors are an even mix of sweet and dark sugar, herbalness, fruit, and oak, and then lighter earthiness. Even with 36% rye in the mash, it's not so earthy, and instead leans towards herbalness and fruitiness with background earthiness. I'll write it again, if you like MGP bourbon, then this will feel familiar.
The flavors fade into herbal honey, licorice, apricot, orange, and roasted oak with linger dried orange, oak, cinnamon, and mint.
After "chewing" I'm left with caramel, licorice, roasted oak, dried apricot, clove, cinnamon with lingering dried caramel, roasted oak, licorice, dried apricot, and vanilla.
I was on the fence about the flavors, although they were always enjoyable to begin with, but the jostling opens-up the flavors and now I can get behind it. The extra agitation opens up a little more richness and body, which improves the flavors from just a tad flat and unexciting to more lively and layered. There's some depth, still not a lot, but I can tell that the potential is there and I enjoy drinking it.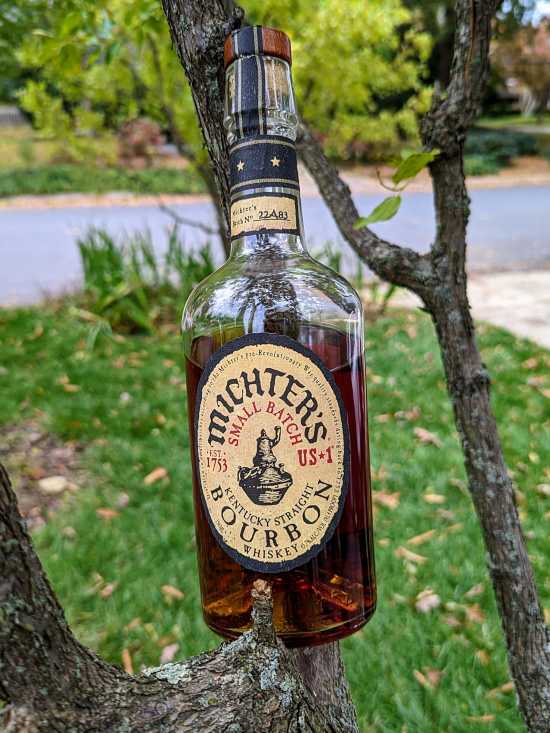 If you're shopping on Amazon, support The Whiskey Shelf by shopping through my affiliate link – Shop Amazon. I may earn a commission from your Amazon purchases.
Bardstown Bourbon Company Origin Bourbon Rating

I'll cut to the chase, Bardstown Bourbon Origin Straight Bourbon is a tasty first release of rye'd bourbon that shows their love and care in crafting it, and that they are on the right trajectory to making something amazing. I like this more than the one Fusion release I had, which was somewhat held back by the 4 year old Bardstown homemade bourbon that's now more mature. The youthful graininess is gone.
The strangest thing, both good and not so good, is how it drinks like certain MGP bourbons. Maybe it's because of the mashbill, but the generally brighter sweet, herbal, and fruity personality is eerily like a better and denser version of
Redwood Empire Pipe Dream
, made from 4-12 year old MGP bourbon. It's good in the sense that I like it, neutral / not as good in that it's not that unique.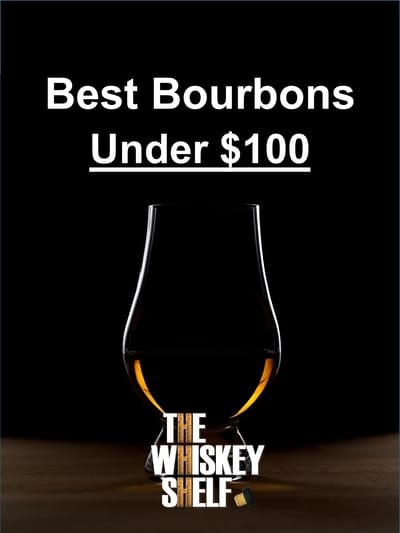 Unlike Pipe Dream, Origin Straight Bourbon has more density and heft for a better experience that is only a few dollars more. And pro tip, it tastes far better than it smells and peak flavors come with strong "chewing", so don't forget to do that. Without it, it felt just a tad uninspiring although not boring or underdeveloped.
This is probably designed to be more of a crowd-pleaser, not one that pushes the envelope in new and possibly challenging ways like Discovery # whatever or
West Virginia Great Barrel Company Rye
did. If the goal is to reach more people with a homemade and not so expensive bourbon, then they succeeded. I applaud them for exercising restraint and setting MSRP at $45 (I've even seen it for less), which is mostly accessible.
There's a lot going for it, but this isn't the type of whiskey I rush out to get, although admittedly I'm far from a normal whiskey consumer. And believe me, after I tried the sample of their West Virginia Great Barrel Company Rye, I went out and got 2 bottles as soon as I could. Again, I'm not normal.
Given how much time and effort goes into starting a distillery, this is a job well done.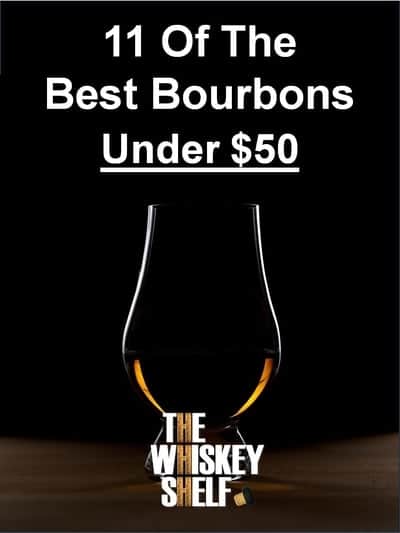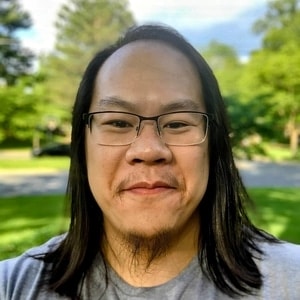 I have far too much fun writing about whiskey and singlehandedly running The Whiskey Shelf to bring you independent, honest, and useful reviews, comparisons, and more. I'm proudly Asian American and can speak Cantonese, Mandarin, and some Japanese.
There are no sponsors, no media companies, and no nonsense. Support The Whiskey Shelf by 
Buying Me A Shot
.