Russell's Reserve Single Barrel Bourbon Review (2023) [In Depth]
Russell's Reserve Single Barrel Bourbon (2023)
Russell's Reserve Single Barrel Bourbon Details
Distillery: Wild Turkey
Type & Region: Bourbon, Kentucky, USA
Alcohol: 55%
Composition: 75% corn, 13% rye, 12 % malted barley
Aged: Usually around 9-10 years
Color: 1.4/2.0 on the color scale (tawny)
Price: $50-65
From the company website:
Crafted in the birthplace of bourbon with techniques dating back to pre-Prohibition, Russell's Reserve Single Barrel Bourbon is matured in the deepest No. 4 alligator char barrels. Individually bottled at 110 proof and non-chill filtered to guarantee maximum flavor, each barrel has its own personality yet still captures our signature toffee and vanilla tones. Rich oaky notes meet an intense spiciness, which creates a robust taste that is best experienced right out of the bottle.
Russell's Reserve Single Barrel Bourbon overview
As old as Wild Turkey is, Russell's Reserve Single Barrel Bourbon is actually relatively new, first released around 2015. Label design has changed over time, but it's always been a 110 proof single barrel bourbon. In the years since, it has taken bourbon by storm, becoming deeply ingrained in the bourbon world, lauded as high quality bourbon, and with an extensive single barrel program that opens up another level of intentional variability.
In all my years of drinking bourbon (10+ at this point), this is only the fourth or fifth bottle of this I've ever purchased, and the second non-store pick. I had my first non-pick sometime in 2016 (fantastic bottle), and didn't buy another one until 2022, which I'm reviewing here. In between those 6 years, I bought and reviewed one bottle of Russell's Reserve Single Barrel, a
10 year old Total Wine pick
. In fact, this is the first review I've ever done of an off the shelf bottle, which I bought for $50 in New Jersey. I'm clearly behind on this one.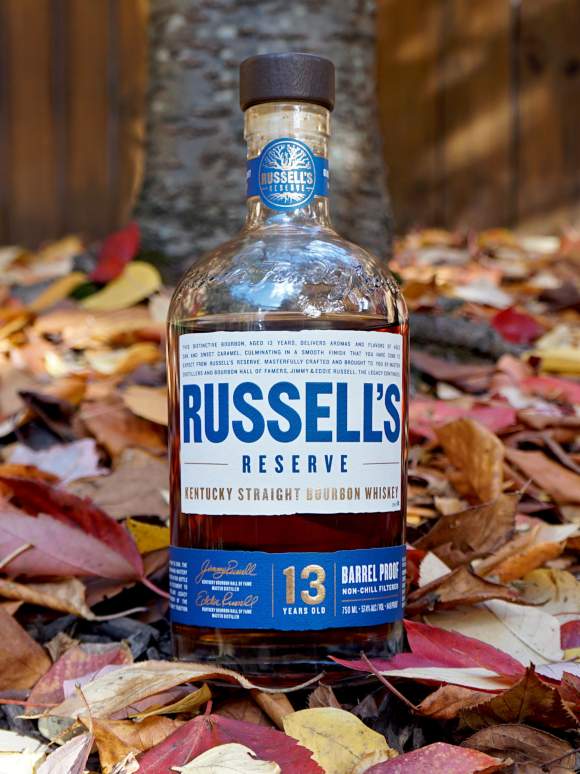 On the topic of price, that has increased to around $60-70 in most places I've seen. Based on this particular label, which is I think was changed in late 2022 or early 2023, it may have sat on the shelf for at least 6 months before being sold and cost the retailer less so they kept the lower price. Either way, I'm not mad, and I also bought a Russell's 13 Year at the same store (I admit, I paid more than MSRP for it).
Ok, back to the contents of this bottle. Wild Turkey has only one bourbon mashbill, 75% corn, 13% rye, and 12% barley. With one mashbill but multiple offerings, the differences come down to age, ABV, and barrel selection. Russell's Reserve Single Barrel bourbon tends to be around 9-12 years old and always 55% ABV. I base this off of the barrel picks I've seen, which are predominantly 9 years old, with fewer that are 10, and the rare ones being 11 or 12 years old.
The interesting thing is that Wild Turkey Kentucky Spirit is also around 8-9 years old, single barrel, and around $60, but is 101 proof instead of 110. There are reasons why they're branded differently, mainly because they're intended to have different personalities, but I'll have to compare them another time to find out why for myself.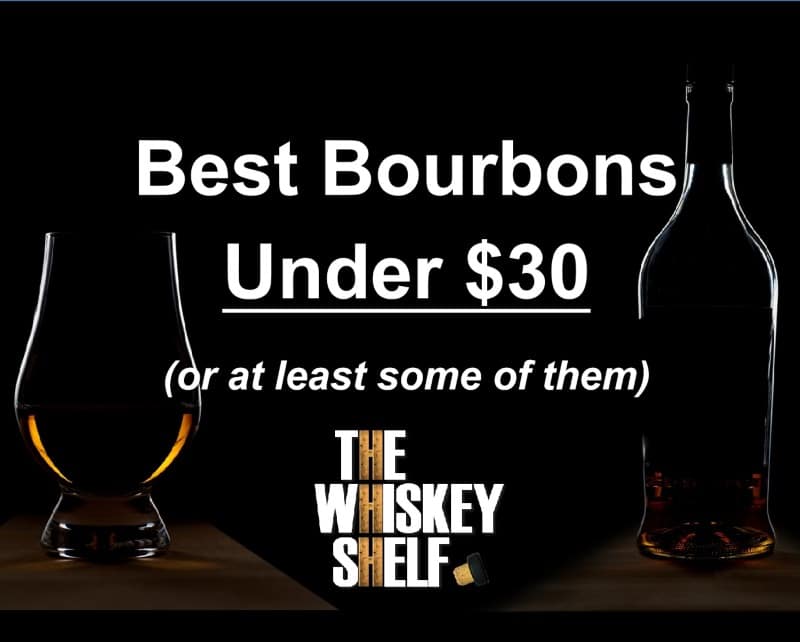 I also have to mention that every barrel is different. Some might be very different (most likely with private selections) and some more similar (likely the off the shelf releases selected by the distillery to fit a general profile). That means that I cannot guarantee that what you get will be the same as mine, although they could be similar. That's both the beauty and curse of single barrels – less consistency is intentional.
Let's find out if this off the shelf and available-ish Wild Turkey bourbon has the goods in this Russell's Reserve Single Barrel Bourbon.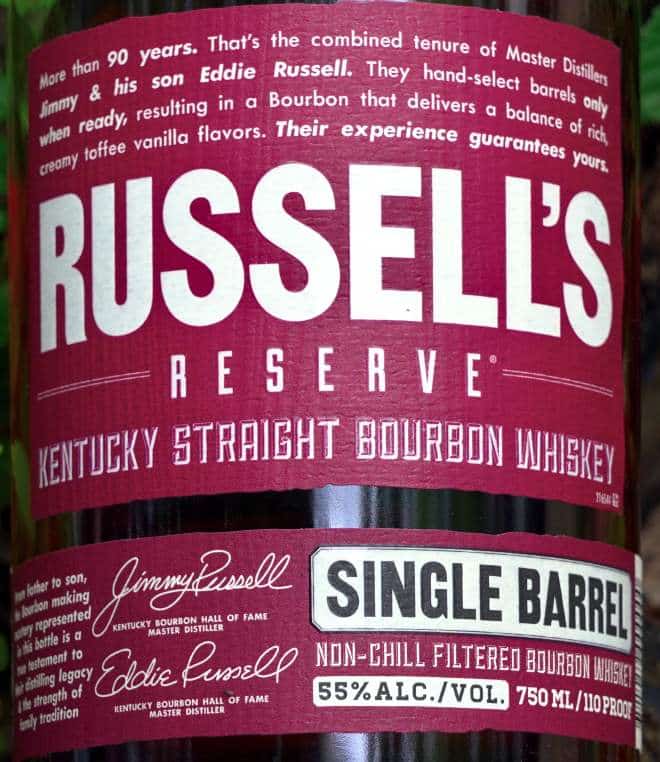 Russell's Reserve Single Barrel Bourbon smell
Russell's Reserve Single Barrel Bourbon launches out of the gate with dense caramel, vanilla, roasted oak, heavy cinnamon, dried cherry and cranberry, clove, dried red apple, dried mango, fennel, hints of darker nougat, and freshly cut wood.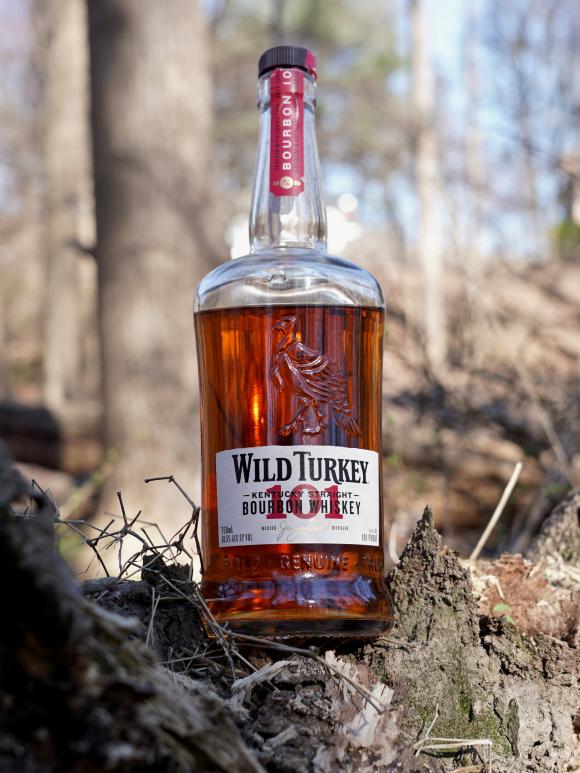 It's a big and bold bourbon with dense sweetness, oak, and spice. This is not the chocolate and tobacco oakiness of Russell's 13 Year, and is instead a more of a bold and refined version of Wild Turkey Rare Breed or Wild Turkey 101.
I've had a lot of Wild Turkey over the years, and this particular barrel feels in-line with Wild Turkey's profile: densely sweet, roasty, and spicy with fruit and herbalness coming after all of that. It's also a little hotter than I remember it being, but nonetheless smells wonderful, rich, and fragrant.
After swirling and 15 minutes of rest (it takes that long to settle in again), I get roasted caramel doused in cinnamon (this is a good thing for me, you should see my smoothies), cranberry, baked red apple chips, vanilla, roasted oak, more cinnamon, clove, licorice, caramel nougat, mint, and a hint of nuttiness. It's very sweet, oaky, spicy, and apple-y with some alcohol kick to my nostrils. This particular barrel is a dead ringer for alcoholic caramel-coated apples.
Russell's Reserve Single Barrel Bourbon smells amazing with what's there, but it doesn't necessarily witn with uniqueness or variety. It's a dense and high proof straight down the middle fragrant bourbon with no frills or extra bells and whistles. I have no idea if that made any sense, but it does in my head.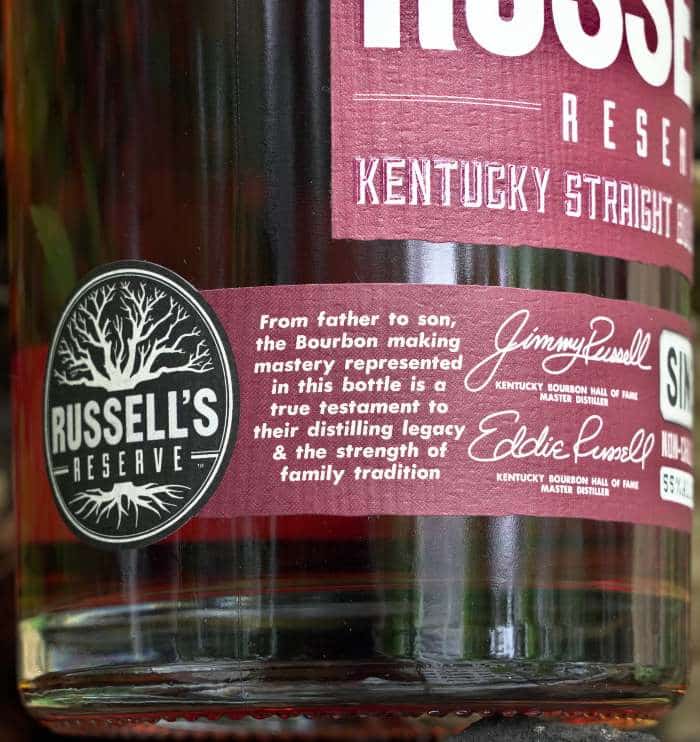 Russell's Reserve Single Barrel Bourbon taste and aftertaste
Russell's Reserve Single Barrel Bourbon starts with roasted caramel, vanilla, roasted oak, dried apricot, dried red apple coated in cinnamon (think apple chips), roasted oak, some dry nuttiness, licorice, and a little earthy pumpernickel with alcohol kick. This is a roasty and spicy bourbon with a lot of this red apple chip flavor.
Other than that, flavor-wise, this continues to feel like more of the "standard" profile, nothing so out, different, or unique. This particular barrel wins a lot of points for being delicious, but not so many for being unique. In the greater scheme of single barrels, they can be all over the place, although I think many of the "standard" ones may be more similar than private selections.
After "chewing", I get roasted caramel, vanilla, dense red apple, some maple syrup, roasted oak, dry grass, cinnamon, buttercream, licorice, nutmeg, freshly cut oak, and a little nuttiness. I want to reiterate this, there's a distinct and dense red apple pop that claims some turf in my tastebuds. While the oak and spice swirl around with a little heat, there's this caramel apple fruitiness and sweetness that is consistently there and holds its own. I guess that the candied red apple is unique enough because I don't get that very often.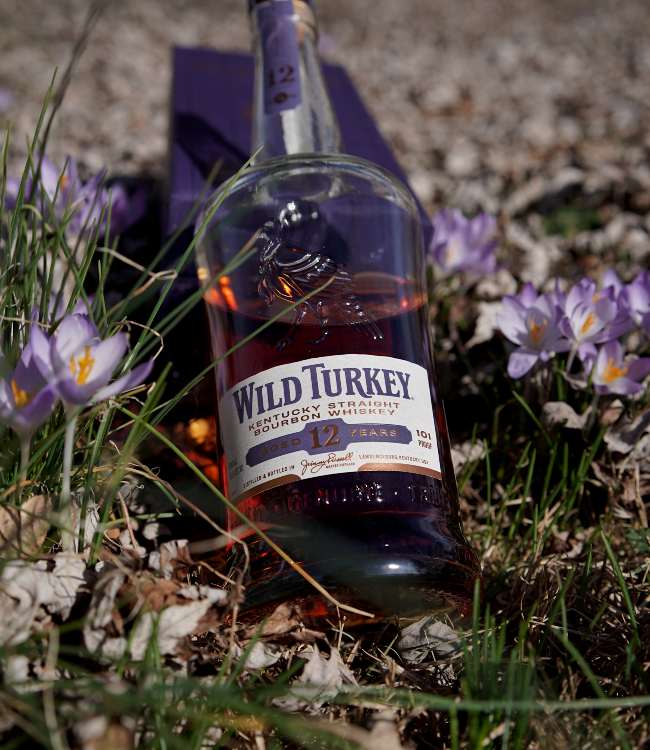 At first, the aftertaste has roasted caramel, roasted oak, a lot of cinnamon, red apple chips, a little dry nuttiness, mint, and roasted corn with linger toasted cinnamon, dry red apple, and oak. After "chewing" it leaves roasted oak, caramel, dried red apple, a little dry grass and maple syrup with lingering oak, spice, and caramel apple.
Russell's Reserve Single Barrel Bourbon is a densely flavorful bourbon with oaky and spicy kick, a true treasure that's still mostly available. It's not as available as it was maybe in 2019-2020 when it was on every shelf that had a good bourbon selection, but it's still decently available. And no…this one doesn't drink anything like
Russell's Reserve 13 Year
.
If you're shopping on Amazon, support The Whiskey Shelf by shopping through my affiliate link – Shop Amazon. I may earn a commission from your Amazon purchases.
Russell's Reserve Single Barrel Bourbon (2023) Rating

Even years between reviews, Russell's Reserve Single Barrel continues to deliver a wonderful drinking experience. Sure, the price has increased over the years (as most everything has), but the top notch quality continues to make it worth buying and drinking. Thankfully the huge bourbon boom hasn't led to worse barrels being put into Russell's Reserve Single Barrel.
It's not the most unique bourbon out there, but it's still great to have top notch quality without much flash or glitter. Like many other bourbons out there, it's quite oaky and spicy, but it's not overpowering and bitter. It's a little intense, but not unbalanced. The major differentiator is the far denser caramel, nougat, and maple sugar sweetness to adequately balance the oak and spice, plus the denser apple-y character that this barrel happens to possess. It adds a nice accent to the whole thing.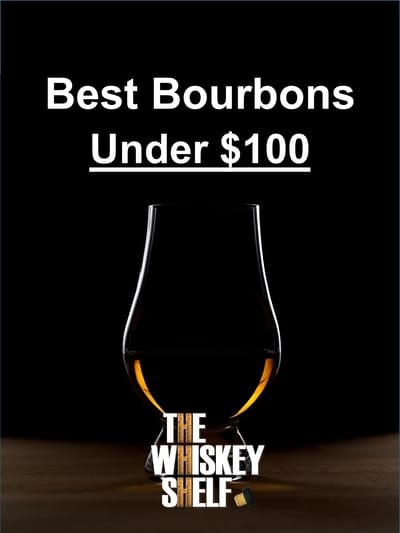 Now for a brief Wild Turkey tangent. I re-reviewed
Wild Turkey 101
not long before doing this review, and this is the 4x (approximate) more developed version of Wild Turkey 101. There's a 9 proof and ~3-4 year difference on paper, but a world of difference when it comes to drinking it.
The oak and spice-forward personality is in both, but Russell's Reserve has more dense and developed caramel, vanilla, and apple. The complete absence of bitter graininess also makes a huge difference. It's a complete overhaul of the Wild Turkey experience. Yes you might pay 2-3x more, but it's worth the even greater gap in quality (if you can afford it of course). None of that is a groundbreaking statement, but a confirmation that you get what you pay for, and Wild Turkey does a great job of making sure that you do.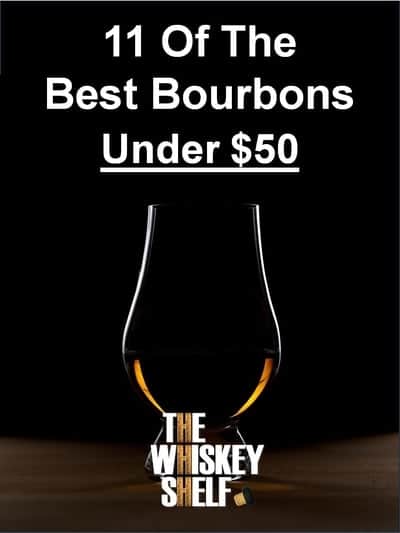 The beauty (and sometimes curse) of single barrel bourbons is that each barrel is different. Some are still somewhat similar, and some can exhibit very different traits. Purely from memory, I think the Total Wine pick I reviewed years back was a little bit more unique and interesting.
On the topic of some barrel picks being like Russell's 13, it's possible I guess. Those barrels would probably need to be special 11-12 year old ones that are way more chocolate and dried berry-forward, but I personally haven't had one like that yet. I'm sure Wild Turkey has to really like you to even roll out that barrel for you to sample.
If you haven't had it already and can afford the $55-70 price tag (because prices vary so much), this is a must-try. If you've had it before, it can't hurt to revisit it, unless you happen to have multiple bottles of it already. I can re-confirm that it's one of the best bourbons under $100 and not too allocated (yet).
Purely based on quality, people should be snapping it up left and right, and unreasonably hoarding it. I hope the day never comes that this becomes heavily allocated, because then it might be time to go drink something besides bourbon.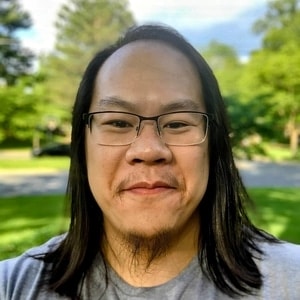 I have far too much fun writing about whiskey and singlehandedly running The Whiskey Shelf to bring you independent, honest, and useful reviews, comparisons, and more. I'm proudly Asian American and can speak Cantonese, Mandarin, and some Japanese.
There are no sponsors, no media companies, and no nonsense. Support The Whiskey Shelf by 
Buying Me A Shot
.