Someone Say Whiskey Four Roses OESV Private Select Review [In Depth]
Four Roses OESV Someone Say Whiskey Private Select
Someone Say Whiskey Four Roses OESV Private Select
Someone Say Whiskey Four Roses OESV Private Select overview
Four Roses Single Barrel Private Selects used to be a hidden gem in bourbon, but everyone's caught on. I get it, Four Roses makes great bourbon, and 9-12 year old cask strength single barrel bourbons are very attractive…well except for Knob Creek, but I digress.
So as I struggled to find more of these, an opportunity arose to get this bottle: an 11 year and 8 month old OESV selected by Someone Say Whiskey. This barrel, barrel 8-1H, was aged in warehouse PN and comes in at a relatively low 52.7% ABV. The pick is great, but it also came with a little bit of doing good. So for over MSRP, $50 of the purchase price went to Fetch, a nonprofit with a worthy mission.
Lifting straight from their website
, the general mission is, "to provide a highly trained psychiatric service dog to women who have endured physical or mental abuse so that they are no longer merely surviving but thriving, regaining or building an independent and fulfilling life…provide post-placement tools to facilitate a successful transition for the women we serve as they transition to life with a service dog." That's a great cause to support.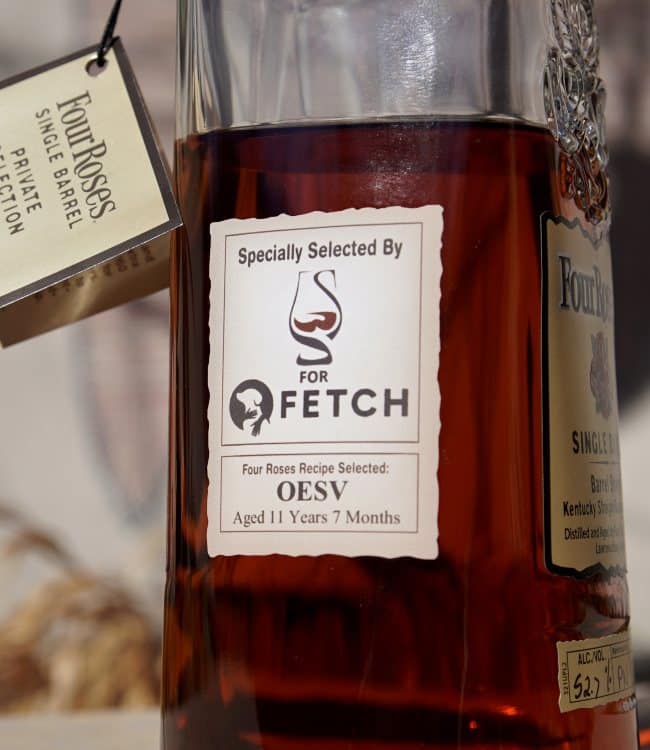 Now back to the liquid itself. For background on what OESV means, you should first know that there are 10 different mashbill and yeast combinations: 5 yeast strains (denoted on the last letter of the 4 character code as O, K, F, V, Q) and 2 mashbills (denoted on the second letter as E or B). Each combination brings a little something (or a lot) different to the glass.
To borrow from Four Roses
, OESV translates to a 75% corn, 20% rye, 5% barley mashbill and a personality that is "delicate fruit and caramel. Bourbon that's not overly fruity, spicy, herbal or floral. Its light fruit flavors of pear and apricot balance nicely with corn and rye notes to achieve an elegant, nuanced Bourbon."
With the combination of barrel variation (warehouse location, age, abv) and the 10 possible yeast-mashbills recipes, the options are seemingly endless. The huge variety and overall quality is why some stockpile these single barrels and try to get one of each recipe, and then multiple barrels of each type.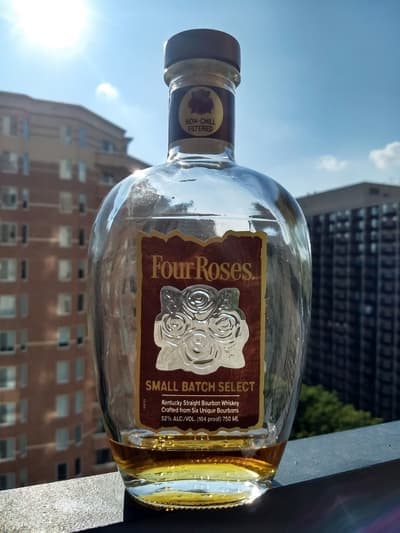 For me…well I've only had 3 or 4 recipes, but I'm gradually getting there. There's a lot of whiskey out there to review, so I'm not overly fixated on getting them all. Plus, these single barrels have gotten so hard to find since 2020 that finding more than 2 or 3 a year is a challenge for me.
Let's find out if the bourbon inside is as good as the cause it supports in this Someone Say Whiskey pick of Four Roses OESV Private Select review.
Someone Say Whiskey Four Roses OESV Private Select smell
The scents are dark and oaky off the bat with creamy caramel, vanilla, herbal fennel, cherry, cinnamon, creamy fruit jam, orange light nuttiness, and a veil of dried tobacco and oak that covers everything. It's sweet and fruity wrapped up in refined oak.
While I mention oak a few times, it's neither burnt oak nor the chocolatey "sweet oak" that's in
Michter's 10 Year Single Barrel Bourbon
or
Russell's Reserve 13 Year
. I've read reviews where people mention "cigar box", and this seems like an appropriate time to use that term, because it's like sweet fruitiness in a roasted and slightly dry cigar box.
The creamy and above-average viscosity is there with no jagged edges or bite, but even with the viscosity, it's still not really a big bourbon. It's not one of those loud and boisterous bourbons, more subdued and subtle but not at all underdeveloped and lacking.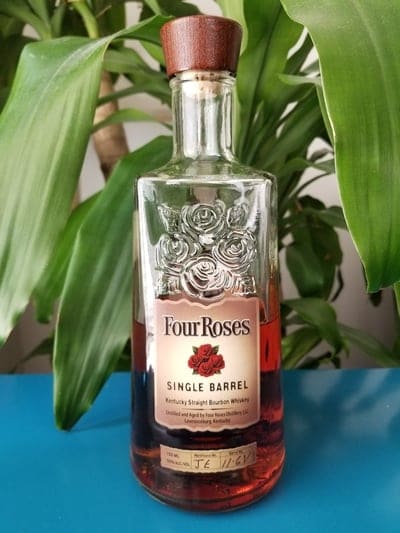 With swirling and rest I get creamy caramel coated in gently roasted oak (not burnt), apricot and cherry jam, fennel, toasted oak, cinnamon, tobacco, some freshly cut wood, mint, and butterscotch. This Someone Say Whiskey Four Roses OESV Private Select has a little bit of the "dusty" bourbon vibe that's a mix of fruit and oaky cigar box wrapped around everything with no jagged oakiness or spice.
FYI, this one takes a while to open up again after swirling, in the range of 15 minutes. When it does settle in, the rounder viscosity opens up again and it's a lovely blend of sweetness, fruitiness, different levels of oak, and herbalness that's undoubtedly refined and mature, but admittedly not as bold as I might usually prefer or pick for myself.
It still smells amazing though.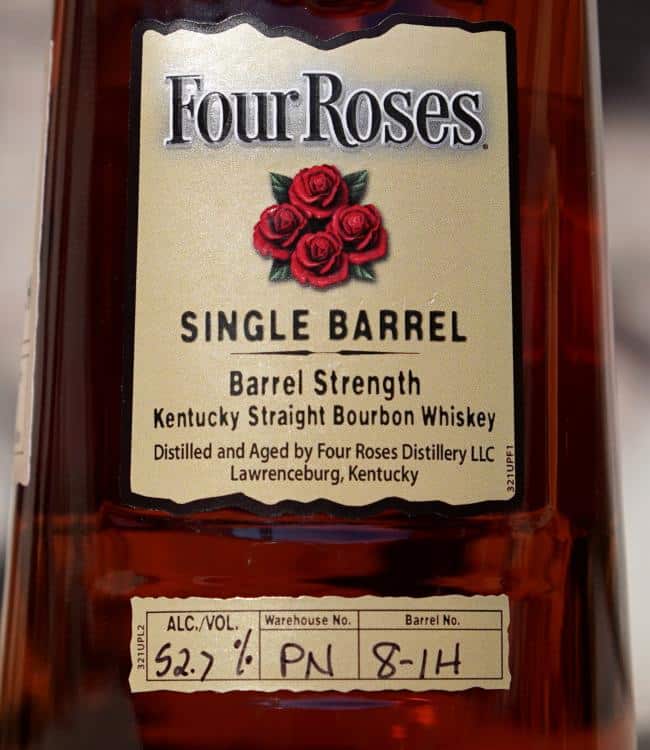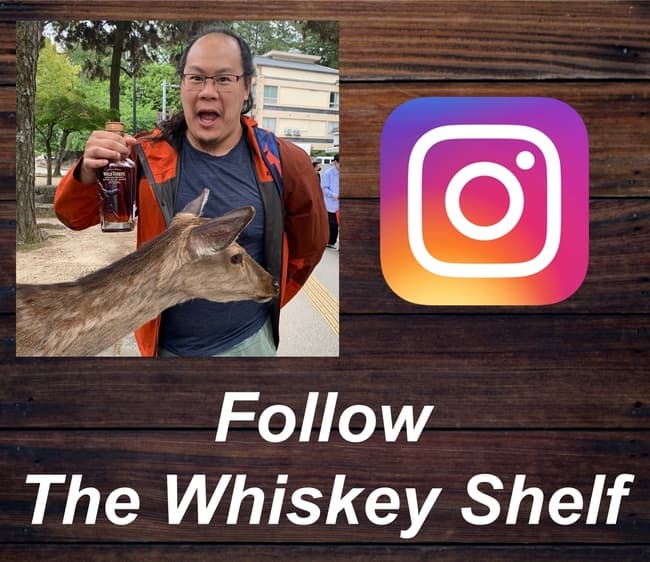 Someone Say Whiskey Four Roses OESV Private Select taste and aftertaste
On my first sip, I get creamy caramel, dried cherry, vanilla, roasted oak, cinnamon, tobacco, licorice, clove, a little dark chocolate, orange peel, and then a little more cherry. The flavors start sweet and fruity, and then the oak and tobacco roll in after a few seconds, resulting in back and forth between the fruit and oak. It tastes delightful, and the viscosity is great too.
This Four Roses Someone Say Whiskey Pick is an oak-driven bourbon, but not in the traditional way. It's not immediately a big and bold oak bomb like
Hardin's Creek Jacob's Well 15 Year
, instead with more subtle oak, tobacco, and faint nuttiness that covers everything. It's not all in my face but still present, opening up and releasing everything in a well-balanced and luxurious way.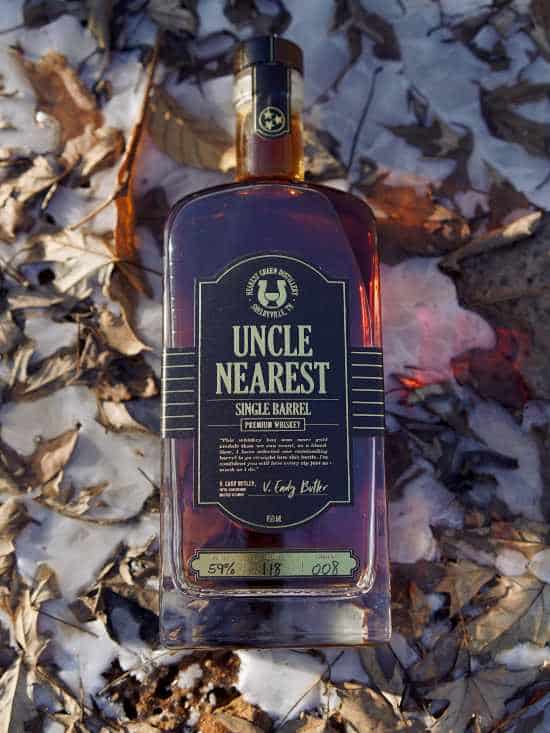 After "chewing" there's more creamy caramel, cherry and apricot jam, toasted butterscotch, roasted oak, cinnamon, clove, tobacco, licorice, orange peel, mint, and a little date and nuts. Oh yes this becomes even more flavorful. Everything gets even better and opens up beautifully – sweet, fruity, oaky, spicy, and herbal. 52% ABV be damned, this has the flavor of great 60% bourbon but with gentler alcohol.
The finish has caramel, fennel, dried cherry, and oak with lingering tobacco and light nuttiness that lasts for minutes.
After "chewing" it's caramel, dried cherry, roasted oak, cinnamon, tobacco, and licorice with lingering tobacco, oak, and dried cherry. The oaky cigar box thing is back, but also feels very fresh and vibrant, and it all goes on and on, a wonderful finish.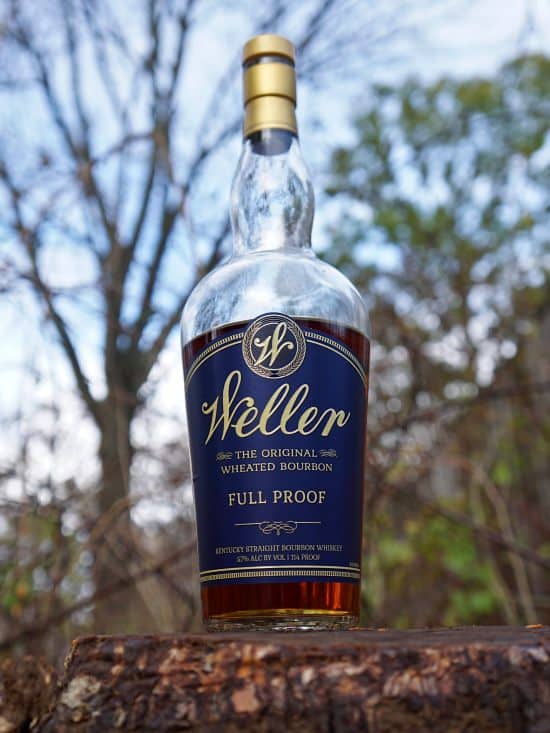 The oak is both omnipresent and controlled, bringing smooth oakiness, roastiness, and tobacco that feels every bit of its 11 years and 7 months. It was great without chewing, but I was unsure about its ceiling. Chewing dispels those thoughts, this is amazing bourbon – absolutely delightful.
If you're shopping on Amazon, support The Whiskey Shelf by shopping through my affiliate link – Shop Amazon. I may earn a commission from your Amazon purchases.
Someone Say Whiskey Four Roses OESV Private Select Rating

First off, this Someone Say Whiskey pick of Four Roses OESV Private Select is so delicious, complex, and approachable. It's close to "Top Shelf+", but I don't wholeheartedly feel like it's quite to that level. Let me reiterate, it's close and it came to mind, and that already is a big compliment. Most whiskeys I review don't come close. That's just what goes through my mind as I contemplate the rating.
This may be one of the easiest drinking bourbons I've had in a long time, so densely decadent and luxurious that I want to have more and more, but also not so intense and "challenging" that I have to always take it slow and take breaks. Challenging isn't inherently good or bad, but in this case the easy drinking nature stood out, and I've made a big dent in it.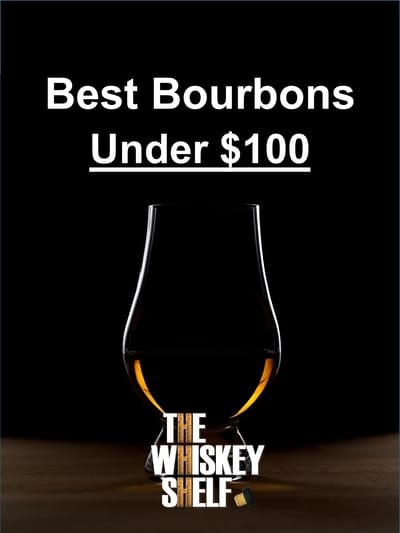 If I didn't have so many other whiskey-related things to do, I'd probably suck this down in no time. And that's where the lower ABV comes in handy – it doesn't hit me as hard, but also doesn't lose character or right in the process.
I'll wrap up my relatively short conclusion like this – this pick is fantastic and I wish I could get more, but I know it's all gone. Since this is a barrel selection, each pick will be different and heavily depend on what barrels were in the pool. I also wonder what the other 9 barrels were like, only because I'm curious what the selection process was like. Was the group between a few great options or this was the clear standout? Regardless, great job! I'm glad I got this bottle and could support a great cause.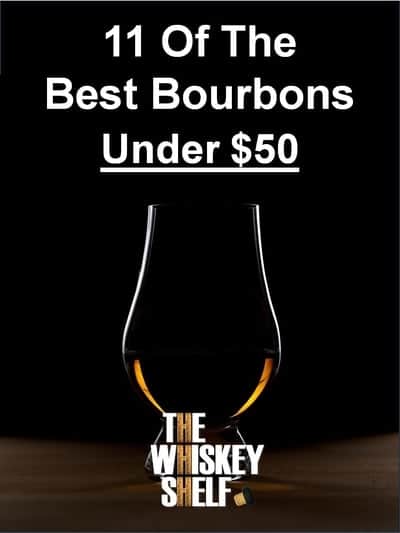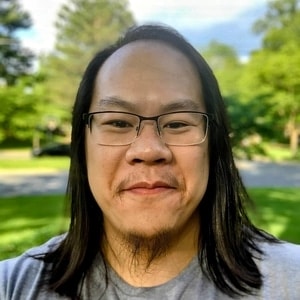 I have far too much fun writing about whiskey and singlehandedly running The Whiskey Shelf to bring you independent, honest, and useful reviews, comparisons, and more. I'm proudly Asian American and can speak Cantonese, Mandarin, and some Japanese.
There are no sponsors, no media companies, and no nonsense. Support The Whiskey Shelf by 
Buying Me A Shot
.