Blanton's 1992 Bourbon Review [In Depth]
Blanton's Single Barrel Bourbon 1992
Blanton's 1992 Bourbon Details
Distillery: George T Stagg (wasn't called Buffalo Trace yet)
Type & Region: Bourbon, USA
Alcohol: 46.5%
Composition: Mashbill #2 (rumored to be 12-15 rye)
Aged: Unknown
Color: 1.4/2.0 on the color scale (tawny)
Price: It doesn't really matter
Blanton's 1992 Bourbon overview
To complete a small vertical of early 90s Blanton's, I'm very fortunate to have obtained and review a bottle of Blanton's from 1992. Now I'll have reviewed
1991
, 1992, and
1993
…for science…because honestly this isn't all that useful for most people because they'll never drink any bourbon from or before the 90's, or even the 2010's.
This barrel, from Rick 20 barrel 272, was dumped on 12/14/92. The team at George T Stagg (wasn't called Buffalo Trace yet) was working hard through the holiday season to get these barrels dumped for all the bourbon lovers in…Japan and not so much the US because it wasn't so popular yet. Go forward a few decades, and bourbon is crazy popular in the US and far less so in Japan.
This bottle has a particularly well-traveled history. The HKDNP sticker on it likely means that it was purchased at Hong Kong duty free. Someone may have bought this bottle at Hong Kong duty free in 1993, either traveling through or from Hong Kong, and brought it home to Japan. And decades later, I bought it and have it in my glass in Japan. This bottle has taken quite the journey, and hopefully it has some delicious stories to tell.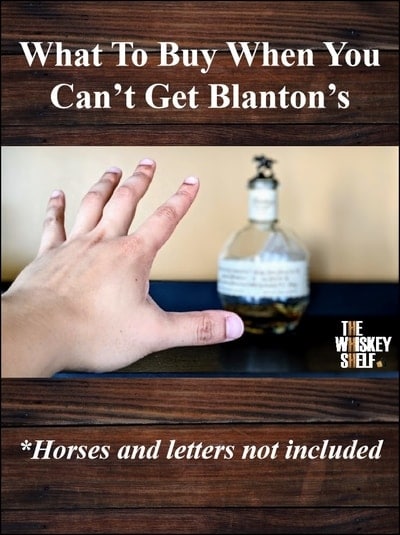 So for some background if you haven't read my other vintage Blanton's reviews (I recommend you do if you haven't), the distillery now known as Buffalo Trace was previously called George T Stagg. The master distiller at the time was Elmer T Lee, who oversaw Blanton's creation and barrel selection. You might notice a trend of bourbons being sold with these names as well, and it's all a throwback to Buffalo Trace's ancestry.
Every barrel is different, and every year could possibly be different as well, so let's find out more about this particular barrel in this Blanton's 1992 review.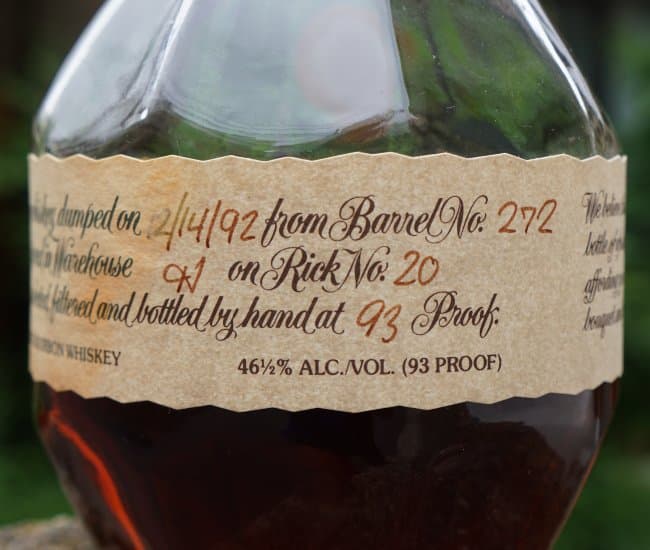 Blanton's 1992 Bourbon smell
1992 Blanton's blasts off with dark dried cherry, honey, old oak, dried licorice, vanilla, dark custard, orange peel, dried apple, cinnamon, and dried pineapple. I'm surprised that it's not more earthy, although it still has plenty of old oak that's very dark and woody (sounds obvious I know) but not so burnt.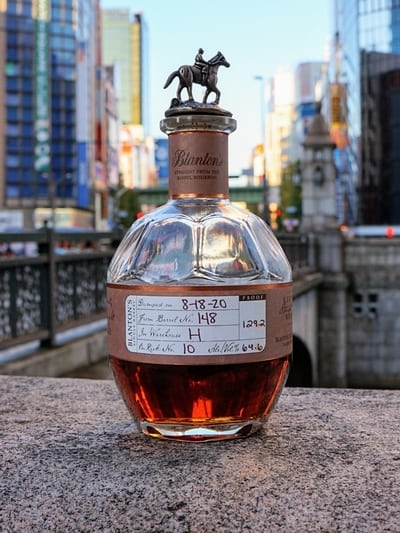 The layers and layers of dried fruit are captivating, further aided by the rich low end and overall richness. The dark and heavy scents are more in line with the immaculate
1993
than the excellent (but not quite as good) 1991. Yay to single barrel variation! On my first impression, it feels like the lighter version of the
"Glass Case" Old Grand Dad 114 Lot 17
.
Swirling seems to bring out just a little more vanilla into the super dense dried cherry, old oak, toasted custard, dried pineapple and apple, cinnamon, dried licorice, smoke, and candied fruit. I'll write this over and over again, Blanton's 1992 is packed with dark fruit, even candied fruit. The scents are undeniably dense, round, and rich…nothing like today's Blanton's, which are uninspiring in comparison.
At the same time, it borders on being kind of one-dimensional, but it's done so well that I can't actually knock it. Let's just call it super specialized.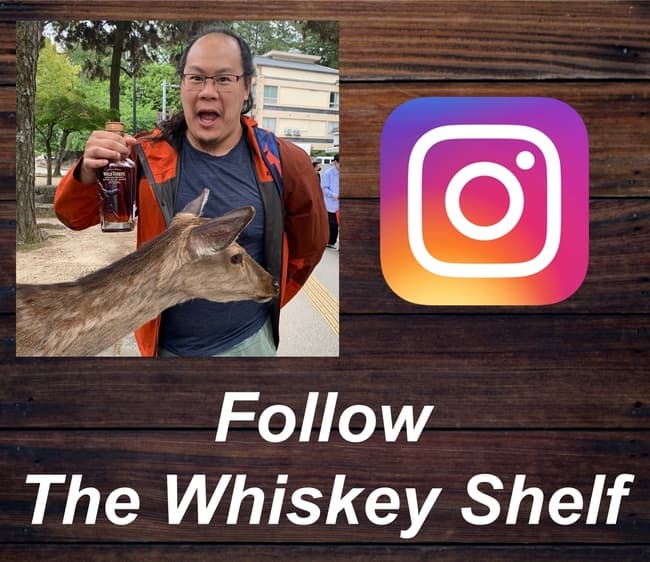 Blanton's 1992 Bourbon taste and aftertaste
Blanton's 1991 starts with dense and dark honey and cherry, toasted vanilla, roasted oak, licorice, cinnamon, apple, chocolate, clove, dried candied pineapple, milk chocolate, and smoke. I'll say it again, this is very rich – dark fruit-forward with plenty of vanilla, old oak, spice, and other fruit for support and overall depth. There's a little bite, a bit uncharacteristic for it's 46.5% ABV, but overall not a big deal.
After "chewing", I taste dense honey, dried cherry, earthy rosemary, old oak, dried pineapple, cinnamon, dry licorice, milk chocolate, nougat, and even a spritz of fresh pineapple. Chewing really opens up the earthiness and old oakiness and actually includes some fresh pineapple, adding to the intense honey and dry cherry sweetness. Cherry Coke comes to mind, but not as cloyingly sweet as full-sugar soda (not that diet stuff).
All that sweetness also provides added viscosity, so it feels much thicker and filled-out than the ABV might suggest and enhances the experience. I think we've become so accustomed to modern sub 47% ABV bourbon being so thin (or maybe that's just me) that we forget (or will never know) that the old stuff was so much richer at the same ABV. This is yet another example of that.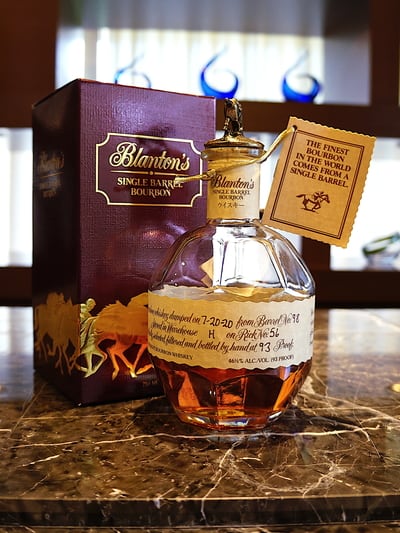 As the sweetness fades from the flavors, more of the old oakiness sets in, mixed in with the dried cherry, honey, cream, pineapple, cinnamon. It fades into long-lingering dried cherry, old oak, and tobacco. Pull out your best cigar for this one.
After "chewing", darkness and oakiness lead the finish. There's a little more oakiness mixed into the dry cherry, earthy rosemary, dried pineapple, cinnamon, and dry licorice. Over time, the long-lasting dried cherry and oak tie up the excellent finish. Maybe Blanton's Cigar Blend is the right name for this particular barrel.
Still, 1992 Blanton's doesn't have much variety, which admittedly reads like a contradiction given my notes. It's laser-focused on a few notes like a specialist, and does it so well and tastes incredible that it's not really a negative. If you know football, it's like Devin Hester – amazing at kickoff and punt returns, but really nothing else. Old Blanton's continues to impress me so much, and I'm going to miss it when it's gone.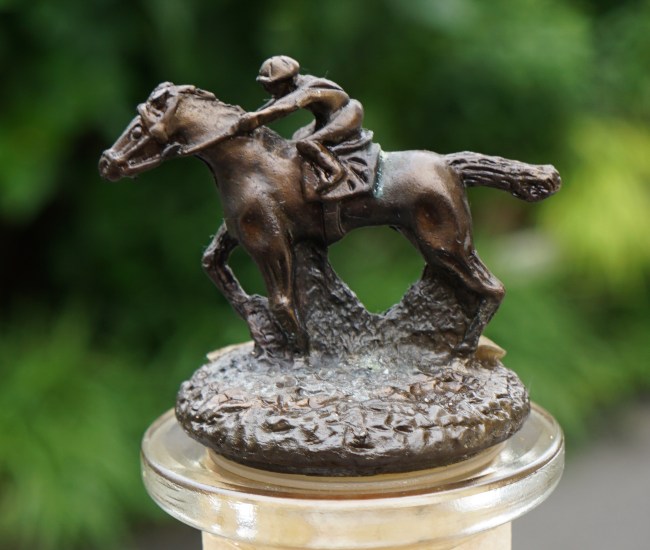 If you're shopping on Amazon, support The Whiskey Shelf by shopping through my affiliate link – Shop Amazon. I may earn a commission from your Amazon purchases.
1992 Blanton's Single Barrel Rating

I may be a broken record at this point, but oh boy this 1992 Blanton's is excellent and everything that today's Blanton's is not. Continuing with the trend of other old school Blanton's, this one is densely fruity with loads of dried dark cherry, followed by brooding oak, vanilla, spice, earthy rosemary, pineapple and more. It smells and tastes superbly matured and selected, possibly by Elmer T Lee himself. No matter what I write next, this is nearly "Top Shelf+".
More than the others, this Blanton's 1992 seems to have a bit more dark cherry. But unlike the
1991
, it's more brooding and less boldly vibrant and expressive. The cherry, dark sweetness, and slight earthiness come together to remind me of Cherry Coke. I haven't had one of those in a while.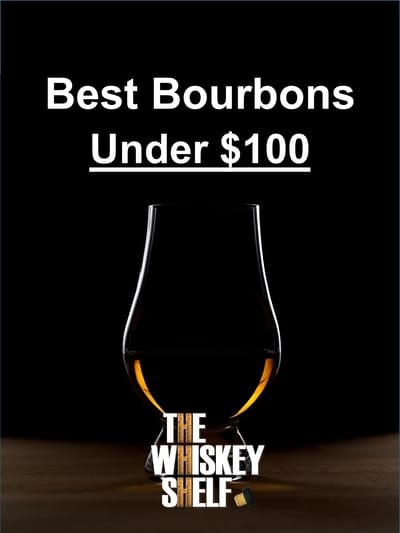 As much as I enjoy it (I'll say it over and over again that it's amazing), it's also kind of one-dimensional in an exceptional way. There's still a lot of depth and heft with the notes that are there and they all seem to mesh well together to support the dry cherry and old oak. But you know, I'm always looking for the next "Glass Case"
old Old Grand Dad 114 lot 17
, so I always hope that the next old bourbon reaches the same pinnacle. It doesn't, but few bourbons ever will and I'm still super impressed with this old Blanton's.
For the most part, they don't make bourbons like this anymore, or they cost a crapload of money. They just don't have that same level of dense fruitiness and old oak that isn't so overly roasty and bitter. Now that I think about it,
Four Roses Small Batch Select
might be in the remotely same universe. I only say that because in my review, I mentioned that it also had a cola-like flavor to it, so it's old Blanton's-ish. It's definitely
a solid Blanton's alternative though
, and I've mentioned that in that article.
Lucky for me, I haven't had a bad dusty Blanton's yet. Hopefully I never do.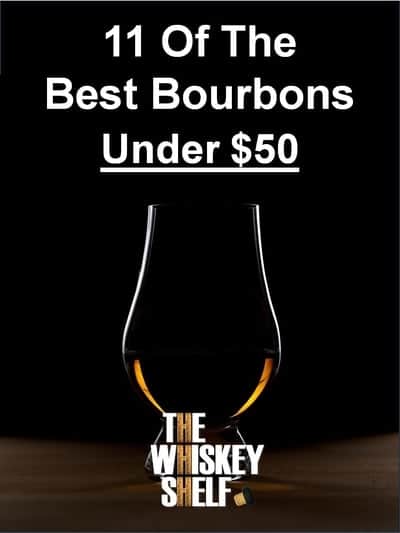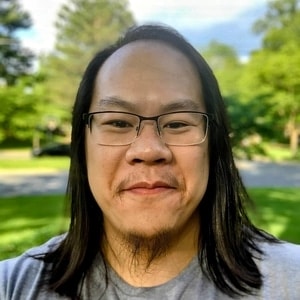 I have far too much fun writing about whiskey and singlehandedly running The Whiskey Shelf to bring you independent, honest, and useful reviews, comparisons, and more. I'm proudly Asian American and can speak Cantonese, Mandarin, and some Japanese.
There are no sponsors, no media companies, and no nonsense. Support The Whiskey Shelf by 
Buying Me A Shot
.