Whether you believe Blanton's is overrated, it's definitely tough to find
Whether or not you believe that
Blanton's

 
is overrated, I think we can mostly agree that it's not particularly easy to find at the $50-60 MSRP (or even close to it). Even worse, I don't think it's going to become any easier to find any time soon.
Don't despair though because I think that there are some bourbons similar to Blanton's that may be great Blanton's substitutes / alternatives, or at least are be close-ish. As for finding horse toppers and letters…I can't help you there.
Before we get started, I'm going to tell you how I think about Blanton's substitutes, because there are multiple options. 
   1. Find bourbon similar to Blanton's, meaning it has similar characteristics.
 [I'm going to focus on this area.]
   2. Find bourbon better than Blanton's, regardless of whether it's anything like it. This is far more difficult to write about since "better" is subjective and far too broad for this topic. I'm going to avoid this
When I say bourbon similar to Blanton's, I mean whiskeys that herbal licorice and fennel, and fruity green grape, apple, orange, and cherry that I usually find in Blanton's. I'm not claiming that these substitutes will be the exactly the same or that you'll even agree with my assessment, but based on my experience, I think this is a good place to start the conversation.
Since there's a lot of bourbon out there, I'm adding additional criteria to narrow down the list.
1. 
Only bourbon
 – It's a little obvious, but there are rye's out there that could probably serve as good Blanton's alternatives.
   2. 
Under $70
 – MSRP is around $50-60, so I'll add a little buffer. I also don't think it's useful to recommend $100+ substitutes.
3. Not / minimally allocated – The point of this article is to provide easier to find alternatives. That said, this doesn't mean that you'll find these bourbons everywhere, just that they're just easier to find than Blanton's. That also means that I'm excluding everything from Buffalo Trace.
4. I've reviewed it – This list is more helpful when I can personally attest to a whiskey and actually recommend bourbons like Blanton's. That said, there are bourbons I haven't reviewed yet that probably belong on this list.
If you're on the move, this 
Glencairn-like stainless steel snifter glass
should survive your travels. Shattered glass isn't fun.
Full transparency, this is an Amazon affiliate link, so I may earn a commission if you buy this or something else from Amazon.
The tasty list of Blanton's alternatives
Why it's like Blanton's:
Evan Williams Single Barrel
Offers similar gentle licorice, clove, apple, orange, and peach notes, but with more oak, wood spices, and chocolate. Admittedly this overall is a bit lighter and nuttier than Blanton's.
Why it's like Blanton's:
Jim Beam Single Barrel
has a lot of brighter and vibrant dried apple, orange, licorice, and fennel, but also brings more oak, spice, and nuts. The ABV adds a little extra kick and richness, making this a fragrant and tasty option.
Why it's like Blanton's:
While I wouldn't say that the standard
Elijah Craig Small Batch
is a bourbon similar to Blanton's, some
Elijah Craig Single Barrel Picks
have a little more licorice, fennel, apple, and clove than the standard small batch release that make it more similar to Blanton's. Older picks may also bring more dryness, fragrant oak, and effervescent citrus that are more similar to
Blanton's Red
.
I've unfortunately lost some Glencairn's while in transit, and that made me very sad. So, I wised up and bought this Glencairn Travel Case that comes also comes with 2 glasses so I don't need to worry so much about them breaking. I think it's great, and I think you'll love it too.
Seriously, if you already have glasses, protect them.
Why it's like Blanton's:
Four Roses Single Barrel
has a similar focus on delicate and brighter apple and honey sweetness, gentle herbalness, but with a little more more fruit, oak, and spice than Blanton's. You could also probably summarize Blanton's as "delicate fruit and rye".
Why it's like Blanton's:
John Bowman Single Barrel
is Also distilled by Buffalo Trace but aged in Virginia (since its owned by Sazerac). This has more or less the same herbal and fruity sweetness, but is far richer and developed in virtually every way, outdoing Blanton's at its own game. This is the better version of Blanton's (and
Elmer T Lee
).
Bourbon Similar to Blanton's #6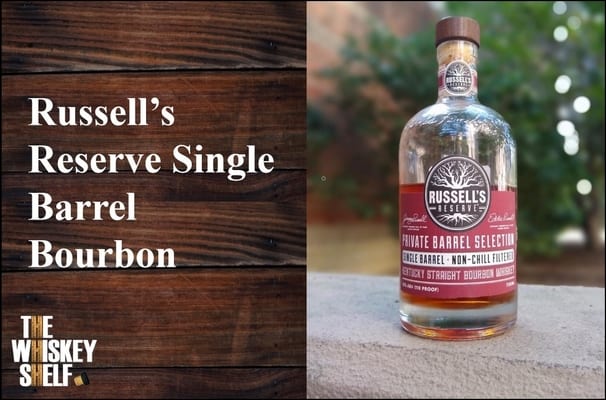 Details: Wild Turkey, 55% ABV, 10 years (this pick), $55-60
Rating: Top Shelf
Note: I reviewed a Total Wine Pick, so I can't confidently say that this is representative of other Russell's Reserve Single Barrels
Availability: Many stores with good bourbon selections should have it, but store picks are becoming more uncommon
Why it's like Blanton's
:
While
Russell's Reserve Single Barrel Bourbon
it has some similar herbal and fruit-forward traits, it's far more complex and varied sweetness, fruitiness, oak, tobacco, and more put this on a completely different level. You could just replace Blanton's with this.
So much hard work goes into each and every review, comparison, guide, and article, so please consider supporting The Whiskey Shelf in its continued journey of whiskey exploration and sharing.
You have some great options for bourbons like Blanton's
There you have it: recommendations for bourbons similar to Blanton's 
at various price points
, thus making them good 
Blanton's
substitutes / alternatives. I swear it's a coincidence that most of the bourbons are also single barrel.
I hope you find this list useful (minus the craving for horses). Whether you believe that Blanton's is overrated, there's nothing quite as perfect as the real thing, regardless of whether the alternatives are better. This list will probably be updated from time to time as I review more whiskey, so take this as version 1.0 and not final. Let me know what you think.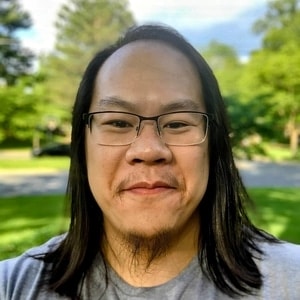 I have far too much fun writing about whiskey and singlehandedly running The Whiskey Shelf to bring you independent, honest, and useful reviews, comparisons, and more. I'm proudly Asian American and can speak Cantonese, Mandarin, and some Japanese.
There are no sponsors, no media companies, and no nonsense. Support The Whiskey Shelf by 
Buying Me A Shot
.

Comments are closed.