Blanton's Straight From The Barrel Review [In Depth]
Blanton's Straight From The Barrel Bourbon
Blanton's Straight From The Barrel Details
From the company website:
"Named after former distillery president Colonel Albert B. Blanton, who always had very special supply of bourbon – his private reserve – handpicked and stored in legendary famous Warehouse H. The Blanton's brand was launched in 1984 when Elmer T. Lee introduced the world to Blanton's Single Barrel Bourbon a year before he retired. In doing so, he revolutionized the industry with the world's first single barrel bourbon. Blanton's Straight From the Barrel was the third version created."
blanton's straight from the barrel overview
For a refresher, Blanton's Straight From The Barrel is a cask strength bourbon from Buffalo Trace, and is supposedly ~6 years old. And just like all other Blanton's, it's single barrel, meaning that no other barrels were blended into it. There's the chance for something great, but you might get something terrible (e.g., the Henry Mckenna 10 Year I reviewed), because you can't blend away / hide the bad.
While most have to wait in line and/or pay a markup to get Blanton's SFTB in the US, Japan operates a bit differently (at least while the borders are closed). I casually walked into a BIC Camera (an electronics department store chain like Best Buy) and found this solo bottle of SFTB for 12,000 yen (about $112). If you were wondering, this bottle was dumped on 8/18/2020 from barrel 148, and rick number 10.
On the topic of Blanton's in Japan, here's more background. Regular Blanton's, Black, and Red are not so difficult to find in Japan – far easier to find than "regular" Blanton's in the US. It's usually stocked in larger stores and on Amazon. On the other end, Gold, Takara Gold (the ~8 year old version), and Straight from the Barrel are a bit more limited, but by no means ultra allocated. A few stores, and Amazon on occasion, will also have these.
While the US is experiencing a stratospheric bourbon boom, Japan is experiencing it to a lesser degree. I've heard some lament that prices have skyrocketed in the past few years, especially when Blanton's Gold and Blanton's SFTB used to be under $100 (maybe pre-2018). Now, I usually see them for $130 to $190. Still, it's refreshing to sometimes see them for under $150.
But I digress. Let's start this Blanton's Straight from the Barrel review and find out if this is even remotely meet of the hype.
blanton's straight from the barrel smell
Blanton's Straight From The Barrel is big and bold right off the bat with dense and earthy caramel and maple syrup, followed by syrupy peach, very dry apple coated in cinnamon, caraway seed that reminds me of baked pumpernickel bread, rosemary, dried apricot, vanilla, and dried orange peel.
At this point, Blanton's Straight From The Barrel is a big caramel, maple syrup, and caraway seed hammer that I can't help but think is somewhat one-dimensional because those notes come first, second, and third.
The heat also isn't that bad for 64.6%, but then again it sat in the glass for about 2 hours because I was busy. This really benefited from air in the bottle to calm some of that heat. To no surprise, it was raging bull for a while, but has come down quite a bit over time. Since it needs time to be "ready", don't pass judgement on the first smell from a freshly opened bottle…it might be good.
I normally swirl whiskey for the second go-around, but I don't dare to do it this time in fear of the heat. So without swirling, I get similar scents of earthy caramel and maple syrup, caraway seed, gingersnap, cinnamon, dried peach / apricot / apple / orange, toasted oak that's not burnt, and cinnamon. This time, I smell a lot more of this dark candied gingersnap cookie, which is very Fall-like. I adore gingersnap cookies.
Funny enough, this bourbon becomes more ginger-y over time, and just adds to the heavy scents driven by the earthy sweetness. The fruitiness mostly stays to the background, as does the heat, which simmers in the back and doesn't get too wild. So overall, Blanton's SFTB is a hugely fragrant bourbon, but not necessarily so nuanced, that certainly swings its weight / ABV in and around my nose.
This also smells a lot like the Woodinville Cask Strength Bourbon I helped pick. That's not a knock on Blanton's Straight From the Barrel, more of a compliment to Woodinville. I'll get back to that a bit later.
blanton's straight from the barrel taste and aftertaste
It all kicks off with dense, oily, and earthy caramel, caraway seed, ripe peach, dried apple and orange, roasted oak, cinnamon, clove, pumpernickel bread, and vanilla. I really didn't expect Blanton's SFTB to be this earthy. The non-pick Blanton's Red was fairly dry and earthy, but this is on a completely different level.
The ABV also starts to kick-in. It's not harsh, but certainly has its moments of being a lot to deal with because the intensity and incredible oiliness can be a little overwhelming at times. The flavors are also not what I'd call nuanced because the earthy sweetness, caraway seed, and gingerbread are so prominent. I bet that it would open up with water.
"Chewing" just launches more oily and earthy caramel with pumpernickel, caraway seed, rye bread, dried apricot, dried prune, dry oak, cinnamon, gingersnap cookie, dried apple & orange, rosemary, and maybe even a little bit of dried seaweed (weird I know). There's a lot of gingersnap cookie (brown sugar, ginger, cinnamon, clove, nutmeg), and sometimes I get prune that adds some nuance to the powerful earthy and savory flavors.
I also want to mention how oily it is – I'm talking EH Taylor Barrel Proof and George T Stagg level. I can feel that incredible viscosity, stickiness, and resulting dryness in my mouth. As a result of the oiliness and ABV, it can get a bit intense when I let it sit in my mouth for more than 2 seconds.
The finish is very oily and earthy with caraway seed, ginger, caramel, roasted oak, and rosemary. Oddly enough, it's not particularly great or noteworthy.
"Chewing" makes the finish even more oily with earthy caramel and maple syrup, pumpernickel, and candied ginger. I intentionally don't overindex on the finish (because in the grand scheme of drinking whiskey it doesn't matter that much to me), but I will say that it's kind of flat and quickly disappears – anticlimatic to say the least.
Blanton's SFTB is a huge flavor bomb, but at the same time doesn't have a ton of nuance and range. Not every whiskey has to super complex or nuanced, but it's still worth nothing for anyone who wants to better understand it.
If you're shopping on Amazon, support The Whiskey Shelf by shopping through my affiliate link – Shop Amazon. I may earn a commission from your Amazon purchases.
Blanton's Straight From The Barrel Rating

While I've give Blanton's Straight From The Barrel a Top Shelf rating, I'm still not entirely sure what to make of it. It's an absolute earthy, sweet and gingersnap bomb that won't leave you wanting for more. The flavors and oiliness absolutely hammer my tastebuds, sort of like George T Stagg 2015-ish, but with far less oakiness and depth.
And since naming single barrels / special blends seems to have become a thing, I think that the perfect name for this Blanton's Straight From The Barrel is Pumpernickel Gingersnap Bath because there's so much earthy pumpernickel, savory yet sweet gingersnap cookie, and is overall so dense and intense.
On the other hand (and what leaves me conflicted), is how it occasionally teeters on one-dimensional. As a result, I don't absolutely adore it and don't feel strongly compelled to get another one. It just doesn't have the same impact as the 1993 Blanton's Red I reviewed, which was 46.5% ABV, very nuanced, and the best Blanton's Single Barrel Bourbon I've ever had.
I made a similar one-dimensional-related comment about Old Forester Single Barrel Barrel Proof. But unlike that, Blanton's SFTB is more mature and developed. It dosen't have that youthful graininess and still has more nuance and fruit, which is why it's a Top Shelf bourbon and Old Forester Barrel Proof isn't.
The last point I'll make is that since Blanton's SFTB so difficult to obtain, you may want to know of some alternatives too. If you are, I sincerely recommend that you get yourself a bottle of Woodinville Single Barrel Cask Strength Bourbon. It's also single barrel, cask strength, high rye, and fantastic. Woodinville is doing great work in Washington State, so try their bourbon too.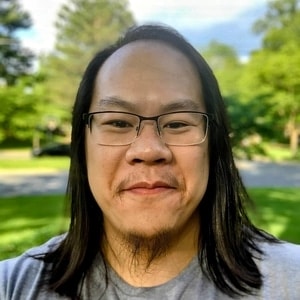 I have far too much fun writing about whiskey and singlehandedly running The Whiskey Shelf to bring you independent, honest, and useful reviews, comparisons, and more. I'm proudly Asian American and can speak Cantonese, Mandarin, and some Japanese.
There are no sponsors, no media companies, and no nonsense. Support The Whiskey Shelf by 
Buying Me A Shot
.