George Dickel 15 Year Single Barrel Review [In Depth]
George Dickel 15 Year Single Barrel Barry's Honey Barrel (17 years)
George Dickel 15 Year Single Barrel Details
From the back of the bottle:
As our whisky ages and mellows, each barrel imparts its own unique taste and aroma ensuring that no two are the same. Some barrels develop a particularly special character that deserves even more time in barrel to fully develop. That's what you've got here – one of our most precious antique Single Barrel whiskies hand-selected for our most discerning customers.
George Dickel 15 Year Single Barrel overview
George Dickel is a polarizing distillery in American whiskey and bourbon (yes I did write bourbon because everyone who sources from Dickel calls it bourbon). Even for me, I generally ignore it when I see it on shelves and scoff whenever I see it in a blend. As wrong as I might be, I tend to see it as filler and a way to say that there's old bourbon in the blend because Kentucky and Indiana bourbon is too expensive. I didn't say it was the right way to think, but it's how I often do.
As bourbon overall has boomed and hype has exploded for various releases coming from all over the US, it's also seemed to bypass Dickel. It still sells well but is so easily overlooked by what you might call the bourbon "enthusiast". Shoot, people will pay $60-100 for 5 year old MGP bourbon and think you're crazy if you offer them 2-3x as old Dickel for the same price. For a variety of reasons, including the lack of crazy demand, Dickel is sitting on what appears to be a sizeable stock of 13+ year old whiskey.
When the
13 year bottled in bond was originally released in 2019
, there was some fanfare and then it died out within a year. When Dickel started offering 15 year old age-stated barrel picks, there was the general whimper of indifference followed by store shelves well-stocked with them. The immediate reaction seems to be "meh".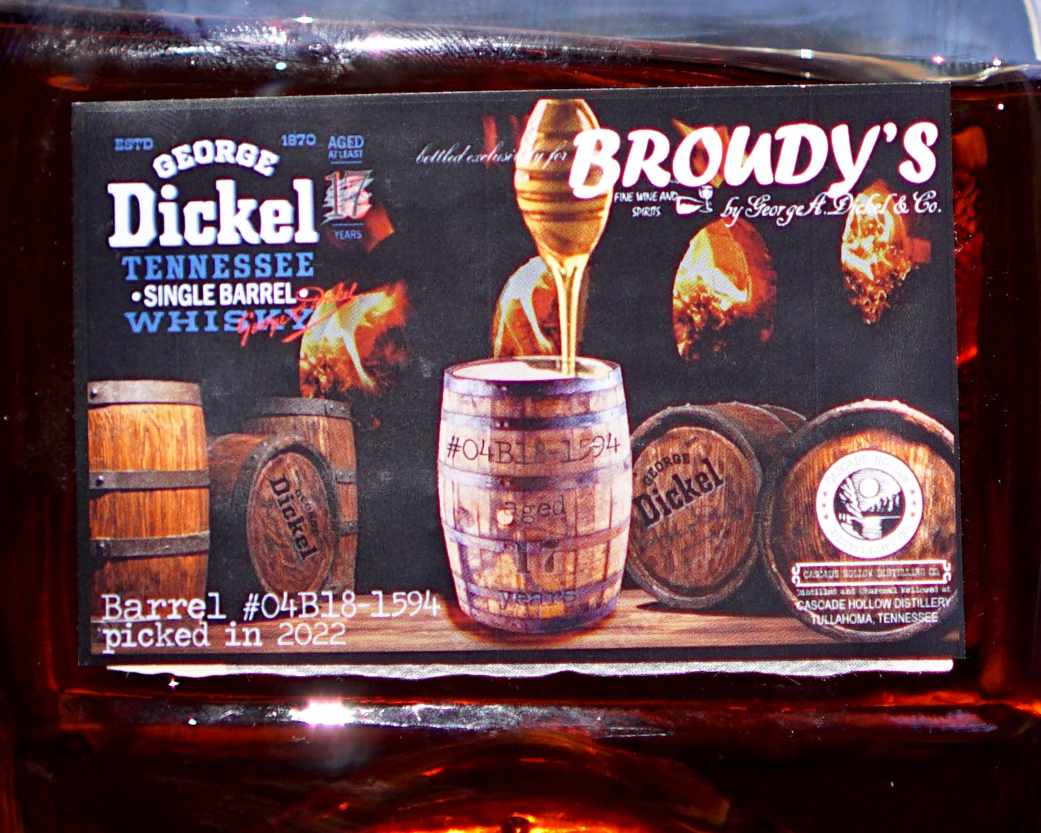 But when I was in Florida and learned about the existence of 17 year old George Dickel picks at Broudy's, still marked as 15 year for Dickel's label but with an added special Broudy's label with 17 years on it, I got over myself and grabbed a bottle to learn more – specifically George Dickel 15 Year Barry's Honey Barrel (barrel #04B18-1594). The crazy thing, the age is clearly stated but I have no idea what the ABV is (I found out weeks after I did the review – it's 48.1%). From what I've seen of other picks, it's probably between 42 and 51%, which is a wide range.
For $60 on sale (I think), I didn't have much to lose. Plus, Bardstown Bourbon Company isn't intentionally being stupid when they blend 17 year Dickel into some Discovery releases. There's probably an acceptable reason why they are.
So, I'm tearing off the band-aid and taking a gamble on this extra-aged Dickel in this George Dickel 15 Year Single Barrel Barry's Honey Barrel review. For brevity's sake, I'm just going to call this George Dickel 15 Year Single Barrel going forward, because that's officially what the product is called.
George Dickel 15 Year Single Barrel smell
George Dickel 15 Year kicks off with dark caramel sweetness with gentle Dickel minerality / rock sugar, dried cherry and orange, vanilla, dark but not overly burnt oak, dark chocolate, tobacco, clove, and a little nuttiness. Well that's interesting…I've had George Dickel 13 Year Bottled in Bond, but this feels different – way darker, richer, and more complex in ways I've never experienced with Dickel. The tobacco is a huge selling point for me.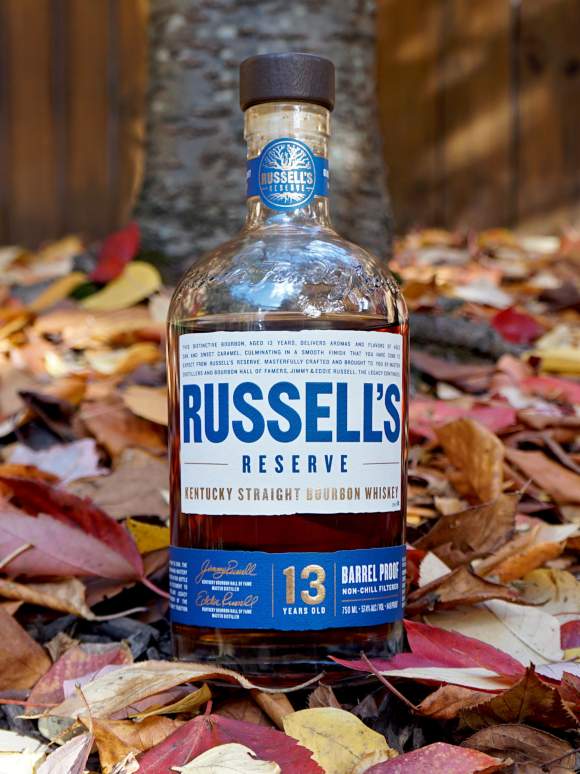 Because I can't find the ABV anywhere on the label, the lack of any heat makes me think this is under 50% ABV, maybe around 45-50%. I only say that because there's something that feels a bit light about it underneath the denser dark sweetness, fruitiness, refined and mature oak. Don't get me wrong it still smells incredible with substantial density, it just doesn't have that big heft to it.
After swirling I get dark caramel sweetness, cocoa powder, tobacco, dried cherry and orange, some not so aggressive Dickel minerality, dark oak that's smooth and refined, clove, cinnamon, candied pineapple, and just a little bit of that old bourbon funk. If you've ever smelled 13+ year old bourbon, you'll instantly recognize this mature and old smell because of the dark sweetness, dried fruitiness, and abundant and varied oak in various forms.
George Dickel 15 Year Single Barrel taste and aftertaste
At first I taste dense and dark brown sugar, dark and roasted oak, dried cherry / orange peel / apple peel, vanilla, clove, tobacco, dark chocolate, dried nuts, and a little minerality. George Dickel 15 Year's age is crystal clear with all that dark sweetness, dried fruit, smooth oak, tobacco, and chocolate that are nearly impossible to find in bourbons under 10-12 years old.
The oak has a big presence in the blend but is never overpowering. I can tell it's under 100 proof from the mouthfeel and viscosity. It's not thin, but I can tell a little body is missing and wish there was more. The light bite as I let it roll over my tongue also makes me think higher than 90 proof (turns out I was right because it's 48.1%).
With "chewing" there's more dark caramel, vanilla, chocolate, tobacco, dried cherry and apple peel, mature and refined oak that isn't too burnt, cinnamon, and clove. This is a sweet, chocolate-y, fruity, oaky bomb (but not in the traditionally heavy and burnt way) that is so bold and rich yet somehow plays wells with everything else.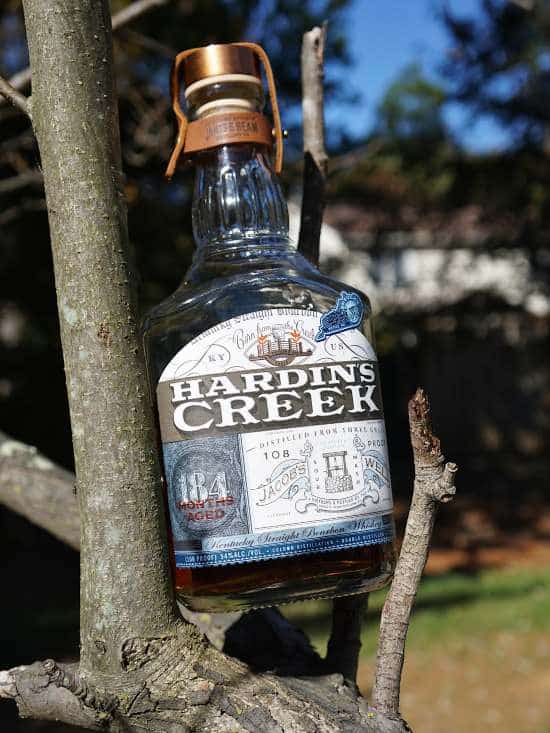 This is Hardin's Creek Jacob's Well-like with a lot of amazing oaky notes that only come with a lot of time in the barrel, yet still leaves plenty of room for sweet and fruity pop. I had no idea that Dickel has this in them, but it's a great discovery (that probably has gone into Bardstown Discovery whiskeys).
At first, the finish has brown sugar, dried cherry, dark oak, clove, tobacco, and dark chocolate. Over time the dried cherry pops up again and lasts for a while, and that's a pleasant surprise. This is truly George Dickel Cigar Blend. Is Nancy Fraley hiding back there somewhere?
After "chewing" I'm left with brown sugar, vanilla, tobacco, chocolate, dark oak, cinnamon, clove, and dried cherry. Of course it's all very oaky, but it's never overdone and unpleasant. If anything, there's also some old oak brightness and pop in there, if that makes any sense. That's one of things that just makes more sense if you've had great 12-13+ year old bourbon.
While it's obviously dark and okay, it somehow still feels light and vibrant within the darkness. It's a complex and rich whiskey, although not necessarily a big and burly one. A 55% ABV version of this would have been a game changer. Oh wait a minute, this reminds me of
Anderson Club 15 Year from 1994
, which is pre-fire Heaven Hill, because of that gentler yet rich oakiness and fruitiness. That's definitely a good association to some legendary dusty bourbon.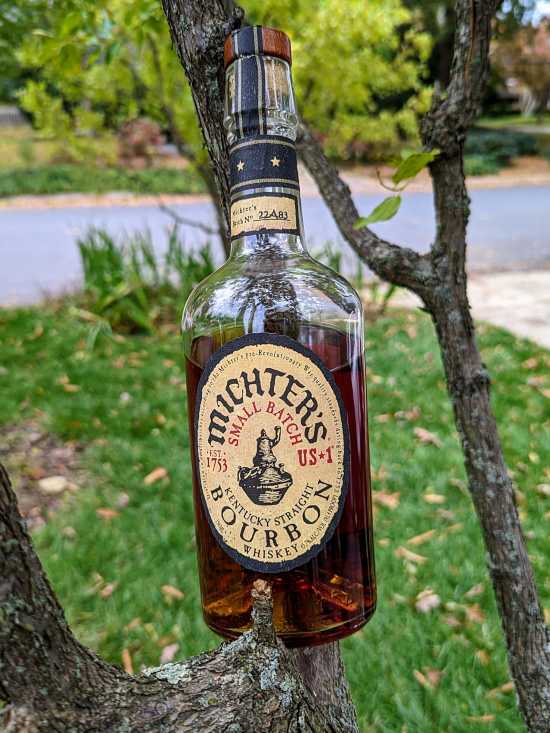 If you're shopping on Amazon, support The Whiskey Shelf by shopping through my affiliate link – Shop Amazon. I may earn a commission from your Amazon purchases.
George Dickel 15 Year Single Barrel Rating

Dang George Dickel, I had no idea that you made whiskey / bourbon this refined, oaky, and mature that nearly rivals the fantastic Russell's Reserve 13 Year and Hardin's Creek Jacob's Well 15 Year. It has a similar fragrant "sweet" oak with loads of dark and smooth oak that isn't overly burnt, and ample chocolate and tobacco – magic. There's not much of that Dickel minerality that some despise.
The only downside is the ABV, which is forgivable because it's just a lower-ABV cask strength. It is what it is, but a 55% ABV version of this exact barrel would be sublime. As-is, it's a super easy-drinking and approachable yet very refined and complex bourbon.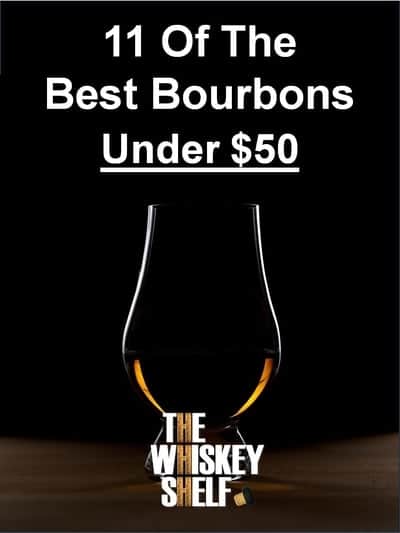 With that type of oak also comes a lot of dried fruit and dark sweetness that wonderfully counterbalances all that oak. The lower ABV is still apparent in the slightly thinner mouthfeel, but there's still plenty of dense fragrance and flavor that overcomes it. If there were more dried date and apricot and a little thicker mouthfeel,, it would pretty much be a modern day rendition of Heaven Hill bourbon from the 90's, like
Anderson Club 15 Year
, which is 43% ABV.
Barry Broudy, this is a masterful pick that I'm glad I bought. You made one mistake though – this should have been called "Cigar Barrel" instead of "Honey Barrel". The $60-70 price is a steal for amazing whiskey that drinks like this but costs the same as so many bourbons half or even a third of its age (and quality). This particular barrel is a must buy. My mistake was not buying 2-3 bottles.
If you like old bourbon, this is the whiskey that might change your mind about George Dickel. The problem is that you're most likely not going to be able to get this exact bottle. Don't despair, you may be able to find other 15+ year old barrel picks in the future, but try it before you buy it. I'm also going to be on the lookout for other older Dickel barrel picks.
This still won't get me to overpay for 13+ year old sourced Dickel single barrels that still run $90-120 (that's foolish), but it makes me wonder what Barrell and Bardstown Bourbon Company's older Dickel stock is like. If it's anything like this Dickel pick (oh boy that was a close one), then I should stop discounting blends with this in it.
On that note, I'm looking forward to doing some experimental blends with this George Dickel 15 Year Single Barrel just like Barrell and Bardstown Bourbon Company do. I think blending it with Weller Full Proof or Redemption 9 Year Bourbon might be what the doctor ordered to beef up the low-end. This particular bottle is what the doctor ordered for curing my Dickel skepticism.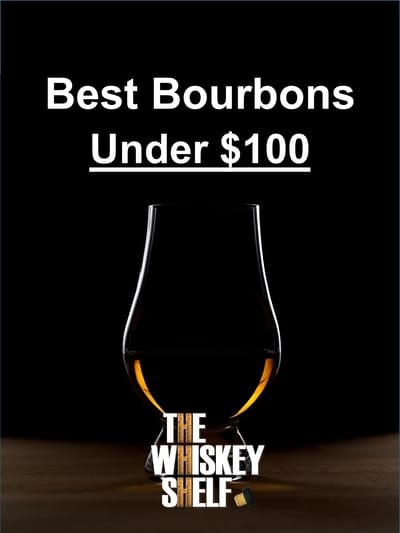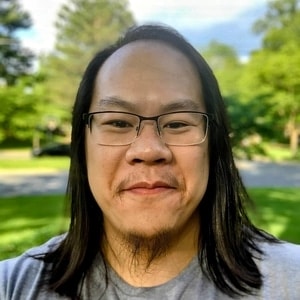 I have far too much fun writing about whiskey and singlehandedly running The Whiskey Shelf to bring you independent, honest, and useful reviews, comparisons, and more. I'm proudly Asian American and can speak Cantonese, Mandarin, and some Japanese.
There are no sponsors, no media companies, and no nonsense. Support The Whiskey Shelf by 
Buying Me A Shot
.