Larceny Barrel Proof Review [In Depth]
Larceny Barrel Proof A122
Larceny Barrel Proof Details
From the company website:
Larceny Barrel Proof offers a new opportunity to experience our acclaimed wheated Bourbon mashbill in its purest form: non-chill filtered and bottled at full barrel proof. Released three times per year in January, May, and September, each offering is a bold yet balanced special Small Batch Bourbon rich with depth and distinction. Much like Larceny Small Batch and Old Fitzgerald Bottled-in-Bond, Larceny Barrel Proof is a welcome reminder of just how good wheated Bourbons can be.
Larceny Barrel Proof overview
Cask Strength / barrel proof wheated bourbon is uncommon, and it's been that way for a long time. For a while, Maker's Mark Cask Strength was more or less the only one that was consistently released. Sure, Buffalo Trace has William Larue Weller, which is the only cask strength wheated bourbon they make, but good luck getting that.
Weller Full Proof
doesn't quite count because it's bottled at barrel entry proof – 114 proof. I'll still take the higher proof, it's just a technicality.
The strange thing is that wheated bourbon itself isn't that uncommon. Weller and Van Winkle bourbons have been on the market for decades. Heaven Hill has also been making it for a long time, offering Larceny and Old Fitzgerald.
Larceny
is a bit newer, but Old Fitz has been out for decades. I've even seen decanters from give or take the 70's. Wheated bourbon is popular and always there, but at the same time neglected by so many distilleries.
So in 2020, people took notice when Heaven Hill finally released their own cask strength wheated bourbon – Larceny Barrel Proof. It was a big deal – another major Kentucky distillery was finally doing it! Now I'm not 100% sure if Larceny Barrel Proof is the first cask strength / barrel proof wheated bourbon they've ever done, but the only other likely options are one-off William Heaven Hill or Parker's Heritage releases.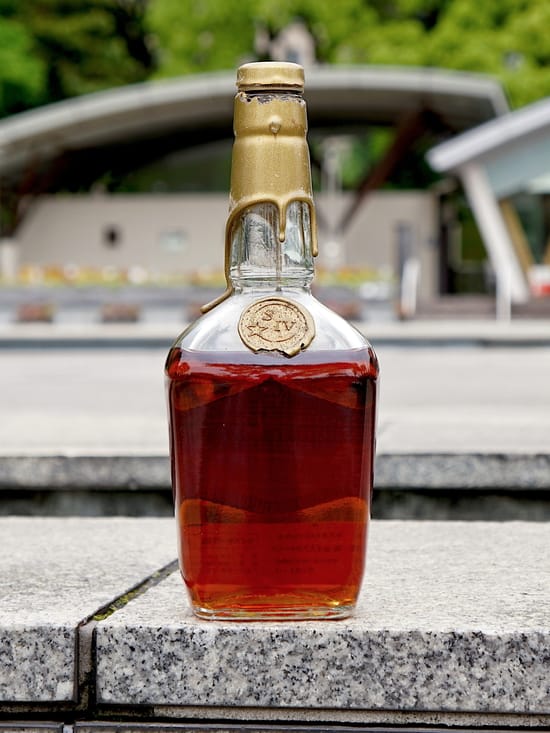 Between the pandemic and that initial massive surge in demand, Larceny Barrel Proof was very difficult to find in 2020. It seems to have eased up a little bit in the years since, but it's still not everywhere all the time.
Just like
Elijah Craig Barrel Proof
, 3 batches of Larceny Barrel Proof are released each year. Each one is a "small" batch, but no one knows how small that actually is. Given it's supposed to be a national release, it can't be that small. As a reminder, the first letter of the batch indicates the release of the year, the first number the month, and the last two numbers the year. A is the first, B the second, and C the third. In this review, I have Larceny Barrel Proof A122, the first batch of 2022.
Funny thing is, I was still living in Japan when this was released, but got lucky and found a bottle for $50 after tax in November 2022. Even though I'd been paying attention to this for years, this A122 batch is the first one I've ever drank and reviewed. Hopefully this one doesn't ruin it for me.
I'm optimistic because I like "regular" Larceny. As polarizing as it is for others, it's a "Mid Shelf+" bourbon for me. But I get it, the signature Heaven Hill grassiness and nuttiness, in conjunction with the grassiness from the wheat, isn't for everyone.
No matter what, I need to put all of that aside and review this bourbon as it is and in whatever form it comes. Let's find out what Heaven Hill's cask strength wheated bourbon has to offer in this Larceny Barrel Proof A122 review.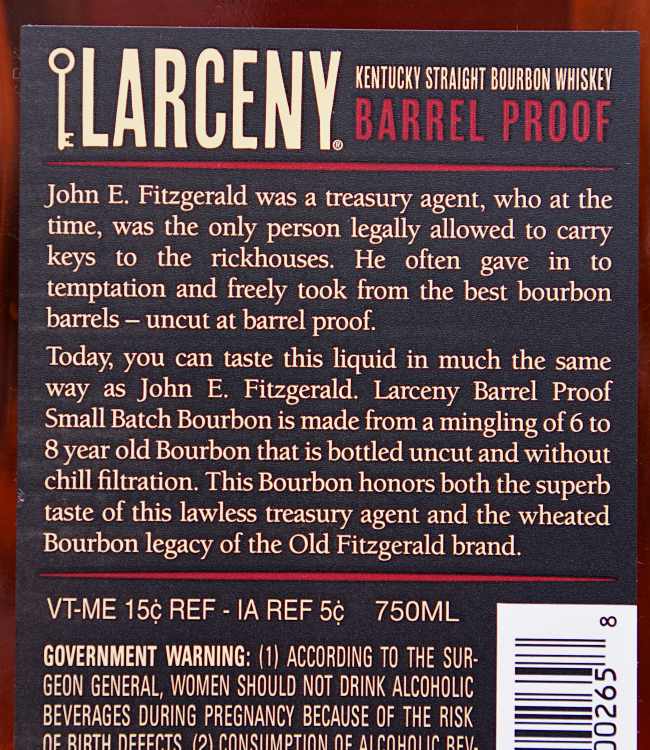 Larceny Barrel Proof smell
Oh boy, Larceny Barrel Proof A122 surges out of the glass with candied caramel (if that's even a thing), dried apricot and cherry, vanilla, clove, orange peel, fresh cherry (yes on top of the dried cherry), roasted oak, cinnamon, and just a hint of grass and dried nuts. This is a candied fruit-forward bourbon that feels bright and vibrant, but there's still a dark, roasty, and spicy side to it. This isn't closed off at all, and I'm thankful for that.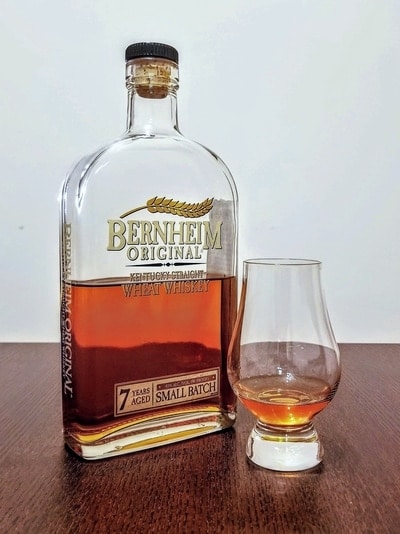 The fruity sweetness leaps out of the glass (but not the heat), which is the pep I had hoped for with Old Elk 7 Year Single Barrel Wheated Bourbon. Over the time, the nuttiness expands, but it never feels overdone. So if you're afraid of the famed Heaven Hill nuttiness, it's not really in this batch at least.
After swirling, I still get a lot of candied cherry and orange up front, then honey, roasted oak, clove, vanilla and vanilla custard, nutmeg, darker caramel nougat, a little dried nuttiness and low-end fudge. Again, Larceny Barrel Proof A122 is a fruit-forward bourbon with a lot of complementary scents that fill it out so nicely, feeling complete.
One thing to note about wheated bourbon vs rye'ed bourbon – instead of the tropical rye / pineapple, or earthy caraway seed / pumpernickel you usually get from a rye'd bourbon (e.g., Elijah Craig Barrel Proof), wheated bourbon often goes from candied fruit and caramel straight into cinnamon, clove, and oak. I don't know if the wheat is doing this with Larceny Barrel Proof, but there's extra candied fruit that I don't get in Elijah Craig.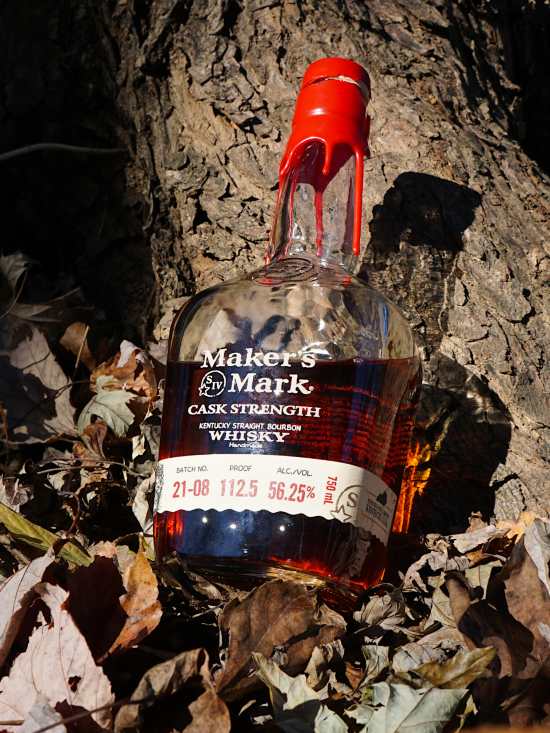 Regardless, Larceny Barrel Proof smells so rich, refined, expressive, and calm, without any of grassy or hay-y notes like some other wheated bourbons have. The grass and hay scents in and of itself aren't bad, but they can easily overwhelm the experience. Speaking of not overwhelming the experience, the 62.2% ABV continues to be well controlled.
Larceny Barrel Proof taste and aftertaste
Rich caramel, vanilla, dried cherry and apricot, roasted oak, a little nuttiness, cinnamon, clove, and oak char come with my first sip. Dang this tastes amazing. Even my first sip is rich throughout with so much dense sweetness, fruitiness, and spiciness. It's creamy and round with no spicy, oaky, grassy, or grainy roughness to make it feel young. The non chill filtration also comes through with how oily it feels.
This isn't quite a ding, more of an observation, but this doesn't stray too far from the usual wheated bourbon formula. It doesn't have to if it's going to be this rich, round, and balanced, but I guess the extra fruitiness is one way of straying from the usual formula. The heat remains calm, and that always helps.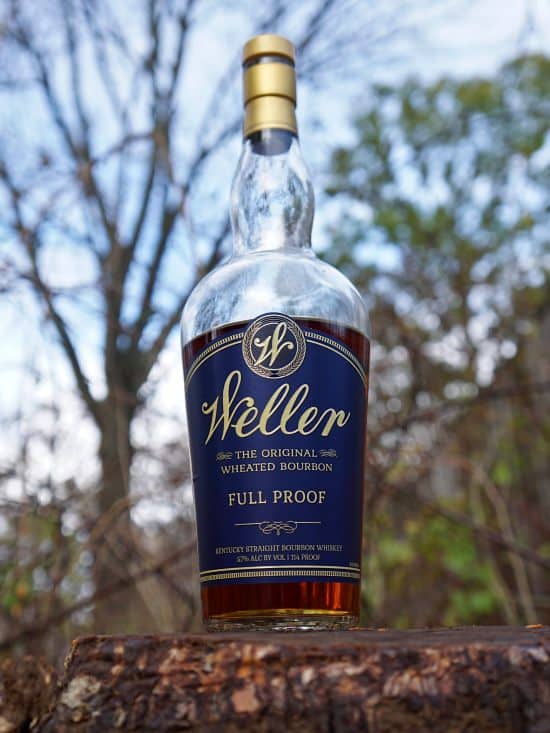 After "chewing", I get a bigger caramel, candied cherry, and candied orange pop, then roasted oak, clove, vanilla cream, cinnamon, clove, and some dried nuttiness. One way to describe all of it is a roasted orange creamsicle with oak spices. Its not that varied, but dang the flavors in here do pop. All that richness does not come at the expense of much bite. There's a little bit, but it's easy to handle if cask strength / barrel proof whiskey is your thing.
Again, there's no grassiness or gummy wheatiness that I find in Maker's Mark and to a lesser degree – Old Elk Wheated Bourbon. It helps further reinforce how mature, and some ways unique, Larceny Barrel Proof is. The oiliness, from non chill filtration, is also very apparent, as it coats every inch inside my mouth
At first, the finish has a mix of caramel, candied cherry and orange, roasted oak, clove, cinnamon, and sticky oiliness with a long-lasting candied sweetness and hint of smoke. After "chewing" Larceny Barrel Proof leaves candied fruit, vanilla frosting, roasted oak, clove, cinnamon, and a little chocolate. Not much changes, and it again leaves lingering oiliness and dried orange.
Larceny Barrel Proof A122 has so much to offer. It's not perfect or otherwordly, but it's still super tasty. I'm a huge fan.
If you're shopping on Amazon, support The Whiskey Shelf by shopping through my affiliate link – Shop Amazon. I may earn a commission from your Amazon purchases.
Larceny Barrel Proof Rating

Daaang Larceny Barrel Proof A122 is delectable. I flirted with the idea of "Top Shelf+", although it doesn't quite do enough to get there. Nonetheless, that's a great sign when I'm in that headspace, because a whiskey has to offer a lot to even be in the conversation (with myself of course). This is one of the highest ratings I've ever given for a wheated bourbon, knowing that I've never had William Larue Weller.
To my point about the pitfalls of wheated bourbon. Some, not all, wheated bourbons have this grassy, hay-y, and bready / doughy thing going on that I don't love. I don't immediately dislike it, but it's often too forward for its own good with some wheaters like
Maker's Mark
and Maker's Mark Cask Strength.
It's better controlled in Old Elk Cask Strength Wheated Bourbon, but it really sticks out with Maker's Mark. It's burned into my memory. The great wheated bourbons keep it under control, and Larceny does just that.
Batch A122 is flat out amazing, but I don't know what the the older batches are like so I can't write about it's development over the years. I have heard that it took Heaven Hill a few batches to figure out the right blend, but they got it right it with this 7th release. If I haven't written it already, I want you to know that I'm really impressed.
Absolutely go out and get a bottle if you can and the price is right. $50-60 is a steal for something of this quality, and even a marked up $80 is still worth it. It's one of the best bourbons I've ever purchased for $50, although I was lucky. If you've read my guides, you know that I recommend a lot of Heaven Hill-made bourbons. It's because they truly do such great work across the price spectrum. Add this one to the list, because they nailed it with A122.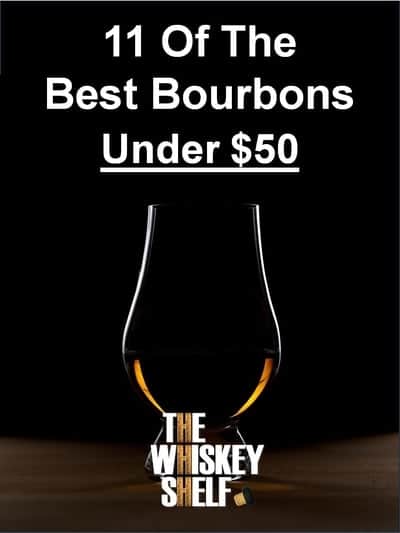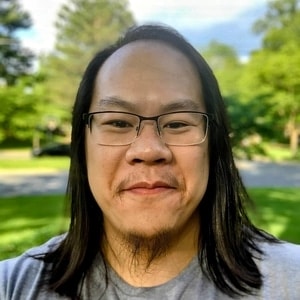 I have far too much fun writing about whiskey and singlehandedly running The Whiskey Shelf to bring you independent, honest, and useful reviews, comparisons, and more. I'm proudly Asian American and can speak Cantonese, Mandarin, and some Japanese.
There are no sponsors, no media companies, and no nonsense. Support The Whiskey Shelf by 
Buying Me A Shot
.