Distillery: Maker's Mark
Type & Region: Bourbon, Kentucky, USA
Alcohol: 45%
Composition: 70% Corn, 16% Soft Winter Wheat, 14% Malted Barley
Aged: NAS (rumored ~6 years), aged in virgin American white oak
Color: 0.9 to 1.0 (amontillado sherry or deep copper) 
Price:
$3 (50ml bottle), $25-30 (750ml)
From the Maker's Mark website:
"Bill Samuels, Sr., simply wanted a whisky he would enjoy drinking. That's why Maker's Mark is made with soft red winter wheat, instead of the usual rye, for a full-flavored bourbon that's never bitter or hot. To ensure consistency, we rotate every barrel by hand and age our bourbon to taste, not time. Each and every bottle of Maker's is still hand-dipped in signature red wax at our distillery in Loretto, Ky., just like bill would have wanted."
Maker's Mark is Maker's Mark's most widely sold and popular product. It's probably the world's best selling wheated bourbon too, found in nearly every store that sells bourbon…the opposite of Buffalo Trace's Weller Special Reserve.
For some background on wheated bourbon. Wheated bourbon just means that wheat is the part of the bourbon's mashbill. Most bourbon is made from corn, rye, and barley, so a wheated bourbon is usually corn, wheat, and barley. There are some bourbons that used wheat and rye, which are usually referred to as "four grain".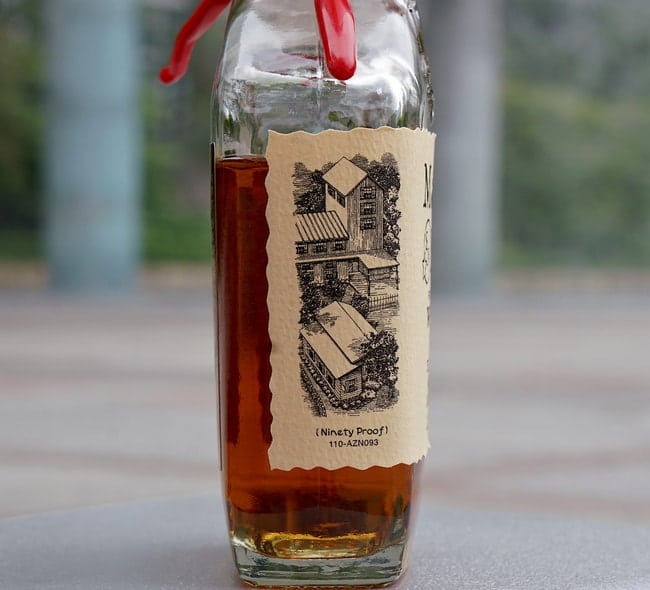 To be brief about it, wheat tends to create a sweeter and less herbal and earthy traits. This means less licorice, fennel, caraway seed, pumpernickel bread, and pineapple that are signature rye traits. Instead, you usually find more cinnamon, clove, and wheat bread.
Back to this Maker's Mark. So unlike the cask strength version, which has batch numbers, the regular version is blended using significantly more barrels so it's very difficult to differentiate between different years. It's just…Maker's Mark. It's not better or worse, just their business practice. The company doesn't disclose the exact number of barrels.
Let's find out, how the world's most accessible wheated bourbon is in this Maker's Mark review.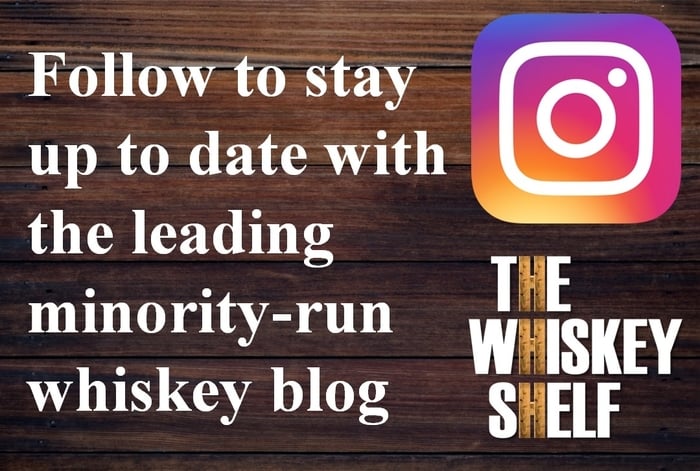 As advertised, Maker's Mark has a nice and mellow smell. The first smell is a light to moderate blend of honey, orange, lemon, and alcohol, akin to sweet tea (plus alcohol). Sniffing more reveals hints of slightly sour corn and wheat, the note of pre-distillation mash.
After swirling the liquid, the alcohol becomes a little more potent, but still reserved. The swirling also seems to release some wood, grass, and floral smells. This lacks the roasted nut smell that the cask-strength version possesses.
Maybe it's due to the small-batch nature of the cask strength offering, or something to do with alcohol proof. When the glass is empty, more floral and sour corn and wheat mash notes appear.
I'm pleasantly surprised by the smell. Even though I had to dig harder to identify the scents, as compared to smelling the cask strength version, I do not have much to complain about. If you want bolder scents, just buy the cask strength version.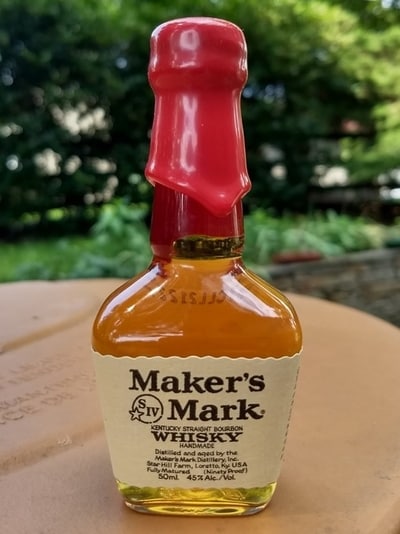 Maker's Mark taste and aftertaste
Just like the nose, the taste is also mellow and smooth. At first, I primarily taste moderate amounts of honey, with a little bit of wood spice and alcohol that surround the sugars. Agitating the liquid in my mouth produces a stronger malty taste of sour corn and wheat. Underneath that, there are additional flavors of vanilla, lemon tea with honey, and some wood spice.
The aftertaste is very subdued after the first sip. There's a little bit of lemon, with a slightly bitter finish comparable to drinking black tea.
After I swish the liquid in my mouth, there are slightly stronger wood and spice notes. The finish also lasts longer, with lingering bubblegum sweetness, vanilla, and lemon tea. Maker's Mark overall is a pleasant tasting bourbon that is solid, but not spectacular.

I've had Maker's Mark numerous times over the years, but never paid much attention to it before. I'm pleasantly surprised to say that I like this. It's not particularly good, unique, or noteworthy, but it's still a very solid option if you're looking for something that's approachable and easier to drink neat.
It has a nice combination of sweetness, citrus, malt, wood, and alcohol that are not too intense or challenging.
My issue is that it's too mellow, but that's why there is the cask strength version. If you're like me and want more flavor, buy the cask strength version instead.
Larceny
, Heaven Hill's wheated bourbon, also brings many of the same wheat notes but with more heft, in part because of the higher ABV. Regardless, I think a lot of people will like the regular version too.
My kind of roundabout point is that Maker's Mark bourbon is an easy-drinking bourbon that does a little bit of everything well and gets the job done. I personally won't buy more of it, but this will be great if you want something a bit more gentle and approachable.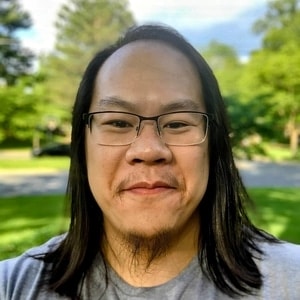 I have far too much fun writing about whiskey and singlehandedly running The Whiskey Shelf to bring you independent, honest, and useful reviews, comparisons, and more. I'm proudly Asian American and can speak Cantonese, Mandarin, and some Japanese.
There are no sponsors, no media companies, and no nonsense. Support The Whiskey Shelf by 
Buying Me A Shot
.
Comments are closed.