Elijah Craig Barrel Proof Single Barrel Review [In Depth]
Elijah Craig Barrel Proof Single Barrel 9 Year BK Miller
Elijah Craig Barrel Proof Single Barrel Details
From the company website:
To sip Barrel Proof is to experience Bourbon in its purest form: uncut, straight from the barrel, and without chill filtering. Each bottle is labeled with its unique proof and batch number; but the nose, taste, and finish are pure Elijah Craig.
Elijah Craig Barrel Proof Single Barrel overview
I, like many others, was over to the moon to find out that Elijah Craig Barrel Proof was finally going to come in single barrel form. The batched version in my opinion has been one of the best values in bourbon, offering a tantalizing mix of age (12 years for many years, but that has changed), cask strength, deliciousness, and price (around $60-70).
When it was revealed that these picks were going to be < 12 years old, I couldn't help but be a little disappointed. I also wasn't a fan of the give or take $10-20 premium for the single barrel over the batched version. Regardless, I still wanted to get a bottle of a pick. And as of this review, we finally learned that the batched Elijah Craig Barrel Proof will no longer be a guaranteed 12 years old.
Batch B323 is the first that's less than 12 years old, coming in at 11 years and some months. In hindsight, I think that these younger single barrels were meant to do 2 things, 1) sell younger bourbon under the same name, and 2) condition us to eventually accept younger aged batched Elijah Craig Barrel Proof. Unfortunately, this is par for the course with most bourbon these days.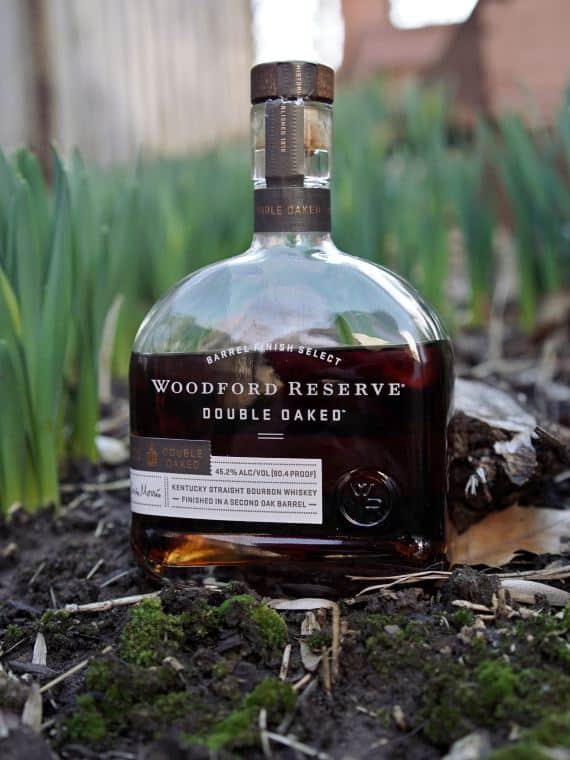 In mid-2021 right, before I moved to Japan for the best year of my life, I got the exciting opportunity to help pick a barrel. When I showed up, I realized that I made the rookie mistake of not bringing glencairns. The Heaven Hill distributor didn't bring any glassware, so we all resorted to using plastic cups. It was far from ideal, but we all eventually agreed on the best barrel. Pro-tip, bring your preferred glass of choice to any barrel pick, unless you are 100% sure they will provide it. Anyway, we picked a 9 year old barrel, with serial number 6128500.
After the pick was done and delivered, I didn't pick up my 2 bottles for over a year until I came back from Japan. Even then, I'm reviewing it nearly a year after I came back from Japan. It's been about 2 years since I did this pick and I really don't remember a whole lot about this barrel, just that this was clearly the best barrel of the 3 we tried.
Let's figure out what I picked in this BK Miller Elijah Craig Barrel Proof Single Barrel review.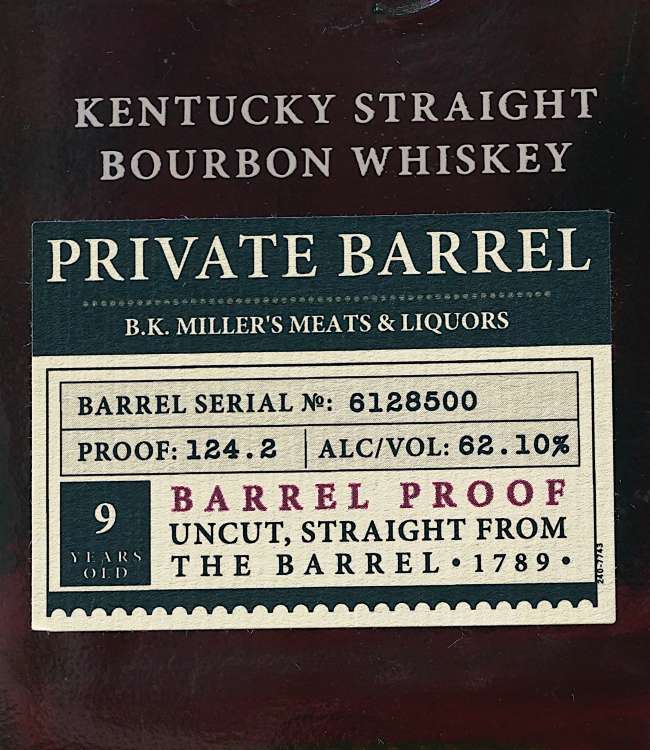 Elijah Craig Barrel Proof Single Barrel smell
This pick has heavy dense and dark caramel, candied pecans, vanilla frosting, dried cherry and apricot, a lot of roasted oak and cinnamon, peanut powder, dried red apple, licorice, and a drizzle of maple syrup and cocoa powder. It's not all that nutty, but has some kick as expected.
This is very sweet, oaky, spicy, and decadent with good background fruitiness and overall definition. It doesn't have any of the blobbiness I get from the small batch Elijah Craig Barrel Proof.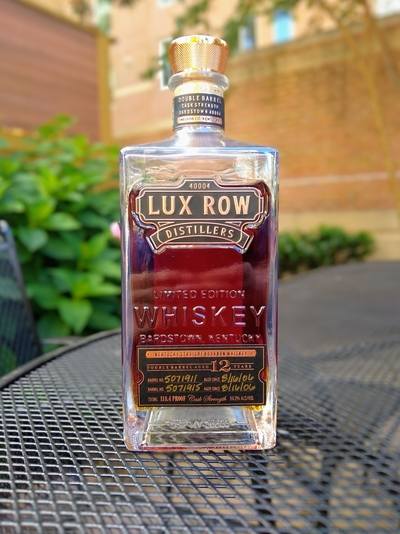 I don't remember this smelling quite this hot, but then again I'm reviewing this in the comfort of my own home with fewer distractions (and using a glencairn), so the heat is clearer. I wish it were a little more subdued, but overall it smells viscous, rich, and mature so far.
After swirling and 15 minutes of rest, I get roasted caramel, dried cherry and apricot, toasted vanilla buttercream, a lot of roasted oak and cinnamon, caramel nougat, candied pecans, waffle cone, dried red apple peel, and a little peanut powder and fennel. It has that very sweet dessert vibe of when you walk into an ice cream shop…doused in alcohol of course.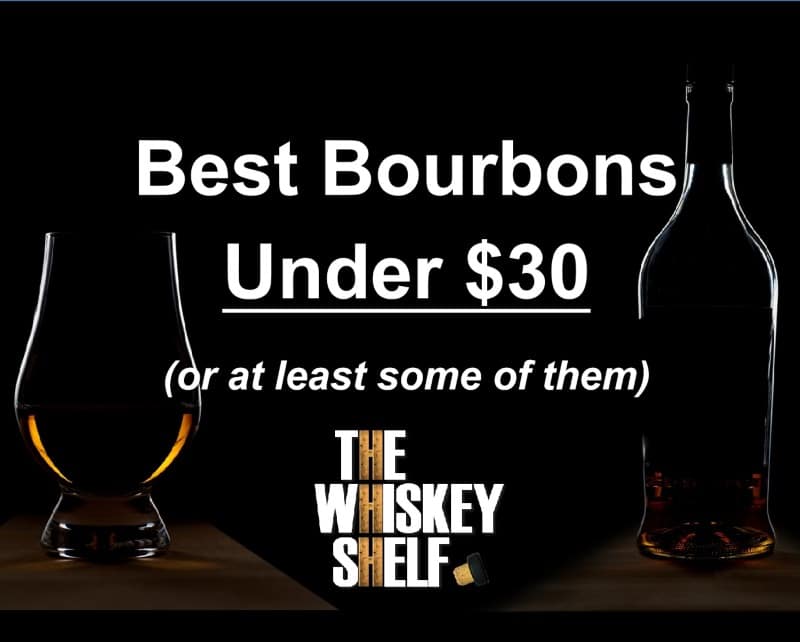 Somehow, it's gotten more dense and decadent, and less hot. It's a dark, sweet, roasty, and spicy bourbon. This doesn't diverge much from the general Heaven Hill or Elijah Craig Barrel Proof profile, but I can't complain because it's a great profile already. I'm happy with the fragrant dessert-like sweetness, but I still wish that it had more cherry, berry, and chocolate.
I'm nitpicking as always, but this Elijah Craig Barrel Proof Single Barrel really does smell amazing, alcoholic dessert in a glass.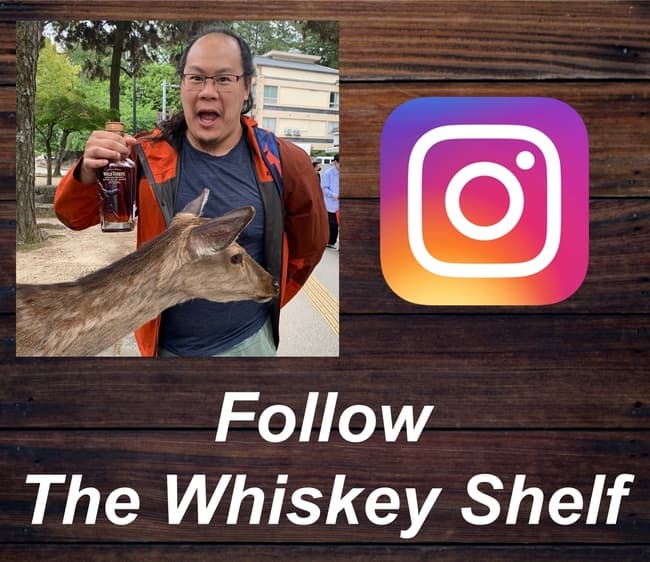 Elijah Craig Barrel Proof Single Barrel taste and aftertaste
The flavors launch with a blast of caramel, cherry, and vanilla sweetness followed by roasted oak, cinnamon, nutmeg, mint, dried orange peel, alcohol, freshly cut wood, and gentle nuttiness. This pick is rich, heavy, and intense like Elijah Craig Barrel Proof always is. It starts off sweet and then the oak, spice, and oils kick in, overall a fairly viscous bourbon that's far from subtle.
As delicious as it is, I wish it was more fruity. This feels very much in the same ballpark as the batched Elijah Craig Barrel Proof, but with more definition. I wish for more sweet oak, chocolate, and uniqueness.
After "chewing" I get dense caramel sweetness with fresh cherry and apricot, then roasted oak, maple syrup, a lot of cinnamon, nutmeg, red apple, and some peanut powder, candied pecan, and fresh oak. "Chewing" unleashes the sweetness and fruitiness that does a great job balancing the oak and spice, and has good definition between everything. It's really oily and viscous too.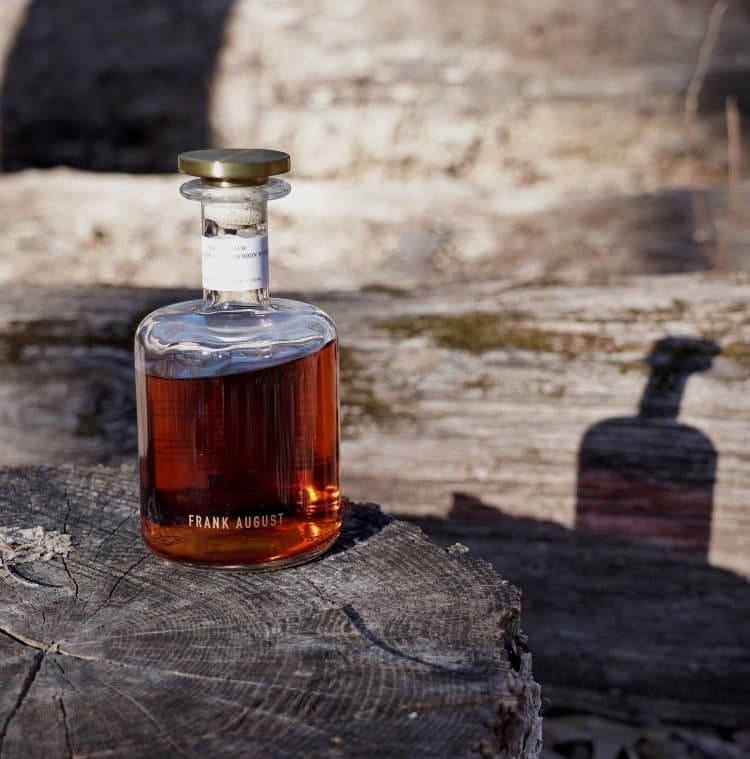 The finish first leaves roasted caramel and oak, cinnamon, vanilla, dried apricot, mint, candied pecan, and lingering oils. After "chewing" it leaves roasted caramel, oak, cinnamon, dried cherry, dark chocolate, and tannins from red apple peel. It's very oily, drying, and definitely non chill filtered.
This is a bold, dense, and intense bourbon, which is probably why I picked it. I'd have to do a side by side comparison to be sure, but I'm pretty sure this is on-par with
older batches of Stagg Jr
. They aren't exactly the same, but I get the same feeling of delicious intensity.
If you're shopping on Amazon, support The Whiskey Shelf by shopping through my affiliate link – Shop Amazon. I may earn a commission from your Amazon purchases.
Elijah Craig Barrel Proof Single Barrel Rating

You're welcome to take this with any amount of skepticism that you find appropriate. This BK Miller Elijah Craig Barrel Proof Single Barrel Pick is great. It's probably not the most unique or even the best pick out there, but I'm happy with how it turned out. It's another winner from Heaven Hill.
Only speaking to this specific barrel, the dense and viscous sweetness with just enough fruitiness, and the intense but still controlled oak and spice stand out. It's a bold and slightly rowdy bourbon that captures the essence of a cask strength / barrel proof Heaven Hill bourbon + delivers a worthy experience for the price.
With many bourbons out there that are suspect value, this single barrel still delivers at the elevated $80-90 price. Sure I'd prefer the "batched" $70 MSRP (give or take), but I don't feel like I'm being cheated with a substandard product.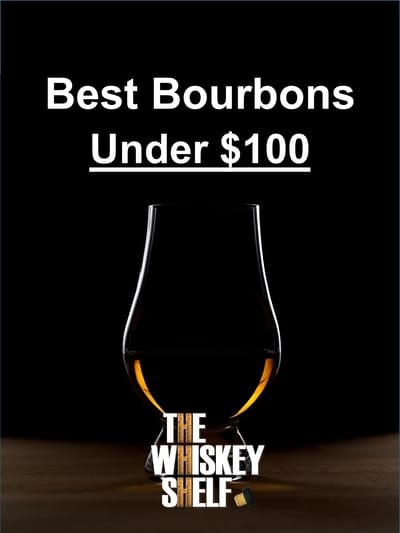 It's been so many years since I helped pick this barrel that I don't remember many specifics about what it was like when I picked it. I just remember enjoying it a lot more than the other barrels, having a little more density and maturity. There wasn't any one particular note that stuck out, it was just a strong representation of the Heaven Hill profile, for better or worse. I'm still searching for a barrel that's like
Lux Row 12 Year
or even the dusty
Anderson Club 15 Year
, both with more chocolatey sweet oak and berry. I'll find it one of these days.
I can't guarantee anything about other Elijah Craig Barrel Proof barrel picks, but given Heaven Hill's general track record with the "standard" Elijah Craig Barrel Proof, you're generally going to get a great experience. There could be some duds if the people picking aren't as good, but I couldn't tell you who those people are.
Me though, a pat on the back for a pick well done.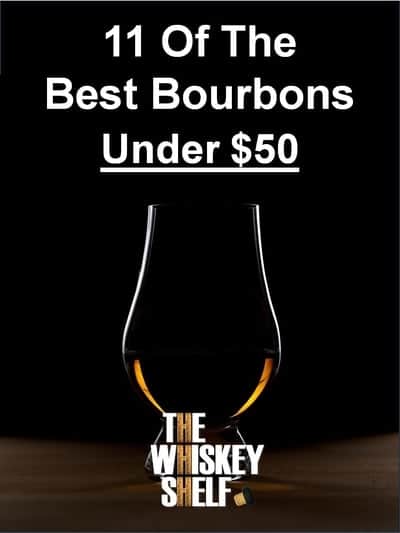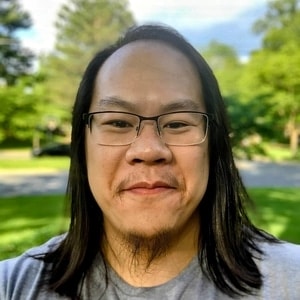 I have far too much fun writing about whiskey and singlehandedly running The Whiskey Shelf to bring you independent, honest, and useful reviews, comparisons, and more. I'm proudly Asian American and can speak Cantonese, Mandarin, and some Japanese.
There are no sponsors, no media companies, and no nonsense. Support The Whiskey Shelf by 
Buying Me A Shot
.