Maker's Mark Cask Strength vs Weller Full Proof Comparison
Maker's Mark Cask Strength vs Weller Full Proof
Cask strength wheated bourbon doesn't haven't to be hard to find
In wheated bourbon land, Weller Full Proof gets a ton of love. You could probably say that Weller gets a whole lot of love, adoration, and hype. Whether it's actual worthy of the hype is for a different conversation / review. The funny thing is that in some ways, Maker's Mark is the leader in wheated bourbon because they have the best-selling wheated bourbon on the planet and it's likely the one many bourbon drinkers have had.
As for the cask strength, Maker's Mark kept that close to home for many years as it was a distillery-only release up until ~2015. They got some fanfare when they finally released the cask strength version outside the distillery (
and I reviewed one
), but excitement has mostly tapered-off while their annual limited releases, using all sorts of staves, has maintained a consistent level of attention.
Things got really crazy when Weller Full Proof came out in 2019. If you know anything about Weller, then you have a general idea how crazy it got: allocations, lines, markups, and general frustration trying to find a bottle at a reasonable price.
At the same time, Maker's Mark Cask Strength continued to quietly sit on shelves. Of course it sells well, but no one's lining up to buy them and it hasn't been flying off the shelves. But…shouldn't cask strength wheated bourbon from a major Kentucky distillery sell extremely well? Shouldn't there be way more hype? You'd think so, but consumer behavior is a funny thing.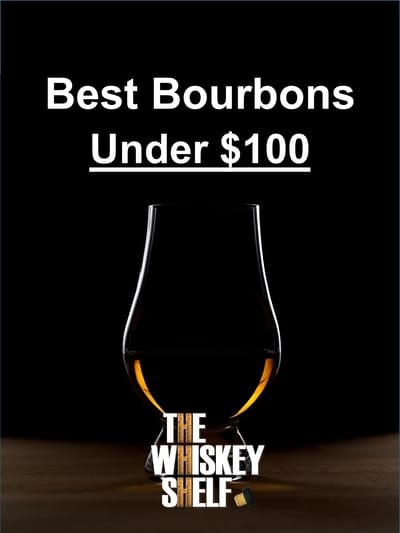 To learn more about what people might be missing out on with Maker's, I bought a bottle of unhyped
Maker's Cask Strength
to find out how it compares to the super hyped and comparably MSRP-priced Weller Full Proof in this Maker's Mark Cask Strength vs Weller Full Proof comparison. The goal as always is to try to find a Weller alternative.
The table below outlines the two whiskeys.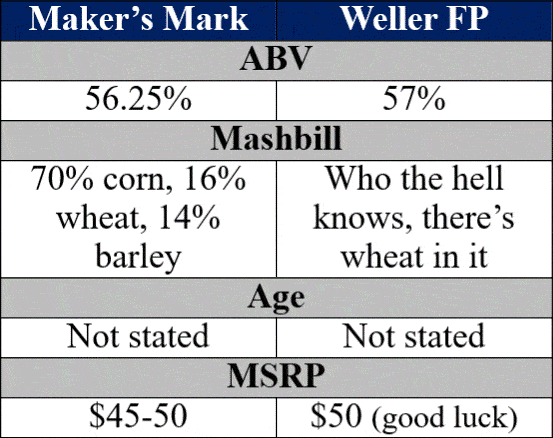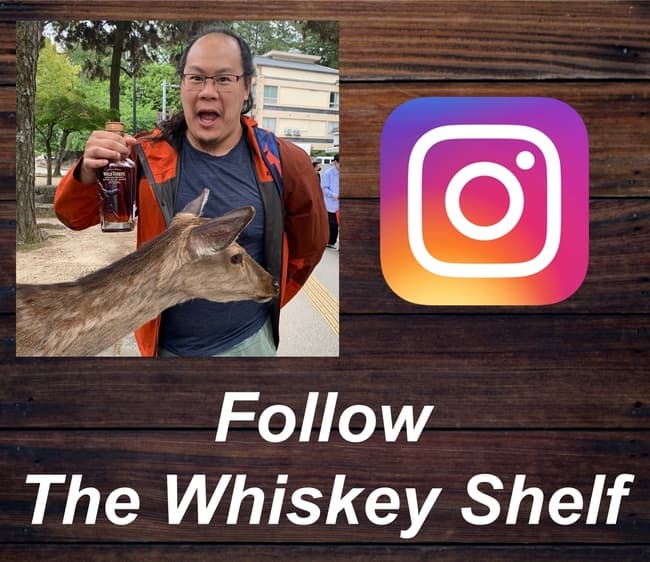 As an FYI, I bought and use these Glencairn glasses for my reviews and comparisons (because they're the best): 
Glencairn Crystal Whiskey Glass, Set of 6, Clear, 6 Pack.
Full transparency, this is an affiliate link, so I may earn a commission if you buy this or something else from Amazon.
If you're shopping on Amazon, support The Whiskey Shelf by shopping through my affiliate link – Shop Amazon. I may earn a commission from your Amazon purchases.
I hate to say it, but Weller Full Proof obliterates Maker's Mark Cask Strength. Before reviewing both of them, I really thought it would be close. So as much as I want to hate on Weller Full Proof for being overrated, it's still an outstanding bourbon if you can separate the bourbon itself from the hype. I give credit where it's due.
Maker's Mark Cask Strength has a sweet and fruity side, but also a lot of wood, oak spices, grass, slightly underbaked baked bread, and nuts that don't elevate it. It's still good on its own, but this comparison exposes the fact that it feels underdeveloped and needs more time (or staves) to develop enough sweetness and fruitiness to balance everything else. It's too grassy, oaky, and doughy for its own good.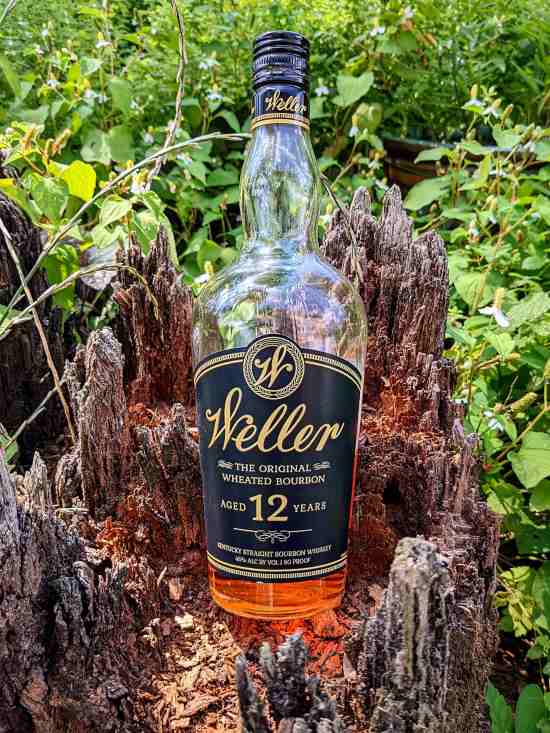 The other big ding is that while it actually smells great, much of the nuance and fruitiness disappears in the flavors, taken over by the grains, grass, and oak. For worse, it smells and drinks like the higher-ABV version of Maker's Mark but not much more than that, and
I'm not the biggest fan of regular Maker's
. It's unfortunate because I always hope that the added ABV and/or smaller batches brings out more sweetness and balance along with greater intensity. I don't need more of the same, I want a better version of it.
With one sniff and one sip, I knew that Weller Full Proof would crush Maker's Mark Cask Strength. Weller Full Proof has some of the same wheated traits, but the scents and flavors lean into the dense honey and maple syrup sweetness, candied apricot and cherry, and then the spice and oak. The balance is totally different – richly sweet and fruity first with oaky and spicy kick, without any of the oaky, grainy, and grassy edges found in Maker's Mark.
Jumping back and forth, Maker's get a little more funky grain, dried grass, wood, and baked bread. This is a clear sign that Maker's Mark is less mature, fruity, and rich. Going back to Weller brings an explosion of rich sweetness and candied fruit that comes off like Foursquare Rum. My senses probably adjusted to Maker's Mark's oaky, spicy, grassy, and wheat-y notes, so switching to Weller exaggerated the differences.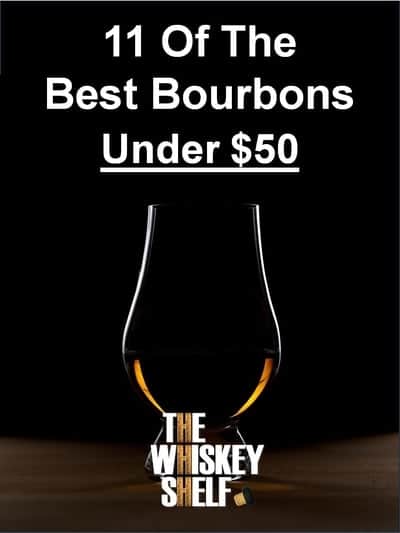 I'm honestly impressed with Weller Full Proof and disappointed with Maker's Mark. I've had better batches from years past, but maybe quality has to go down so Maker's Mark can keep churning out accessible cask strength bourbon for $45-50 and not $70-80. It's also possible that this batch of Maker's isn't as good as normal, but I can't base this comparison on anything besides this experience.
All I know is that Maker's Mark needs to step up its game. They can add as many staves as they want to create unique and interesting bourbons, but the base bourbon needs to get better. I made the same observation years back when I reviewed a
Maker's Private Select
and discovering this a second time is not good.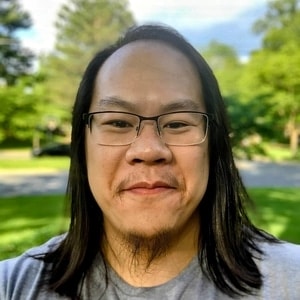 I have far too much fun writing about whiskey and singlehandedly running The Whiskey Shelf to bring you independent, honest, and useful reviews, comparisons, and more. I'm proudly Asian American and can speak Cantonese, Mandarin, and some Japanese.
There are no sponsors, no media companies, and no nonsense. Support The Whiskey Shelf by 
Buying Me A Shot
.
Maker's Mark Cask Strength Comparison