Ammunition Bourbon​ Review [In Depth]
Ammunition Bourbon​ Details
Distillery: Daylight Wine and Spirits (sourced from MGP)
Type & Region: Bourbon, USA
Alcohol: 45%
Composition: Unknown, but it's an MGP bourbon mashbill
Aged: Blend of 2-4 year old bourbon
Color: 1.3/2.0 on the color scale (russet, muscat)
Price: $35-45
From the company website:
A smooth finish 4 years in the making.
This is a blend of 2, 3 and 4 year old Bourbon, finished no less than 3 months in wine barrels which previously held several vintages of Ammunition Sonoma Cabernet Sauvignon. This unique process imparts a sweetness and tannin unlike that of any other bourbon. You can smell it on the nose and see it with your eyes.
Ammunition Bourbon​ overview
Let's talk about booze from California, the state where the beer and wine are legendary. Sierra Nevada and Lagunitas are just 2 of many (many many) that are household names in beer. Sonoma and Napa valley are two of the many hugely popular and world famous wine growing regions. Whiskey though…well that's still a work in progress. That isn't stopping Daylight Wine and Spirits though, a Sonoma-based winery and distillery, from getting in on the action. Ammunition is one of their wine brands, and their only whiskey brand.
From what I can tell from the website, the company was founded in 2011 with the wine operations, and the spirits side of Ammunition starting around 2017. Like a handful of other brands, Ammunition started as a winery before expanding into spirits.
From memory, I think Starlight Huber and Redwood Empire had roots in wine production before going into whiskey, but I might be very wrong about that. That makes for a unique advantage: they have casks that used to hold their wine ready to finish whiskey. They know their wine, and they can use that to their advantage to finish bourbon.
For better or worse, the base bourbon here doesn't seem like the star of the show. Here's the thing, 2-4 year old MGP bourbon from Indiana by itself isn't that attractive. I'd probably overlook that 95% of the time because there are so many other far older options out there for around $40 that are quite compelling. I'm not paying that much for young bourbon.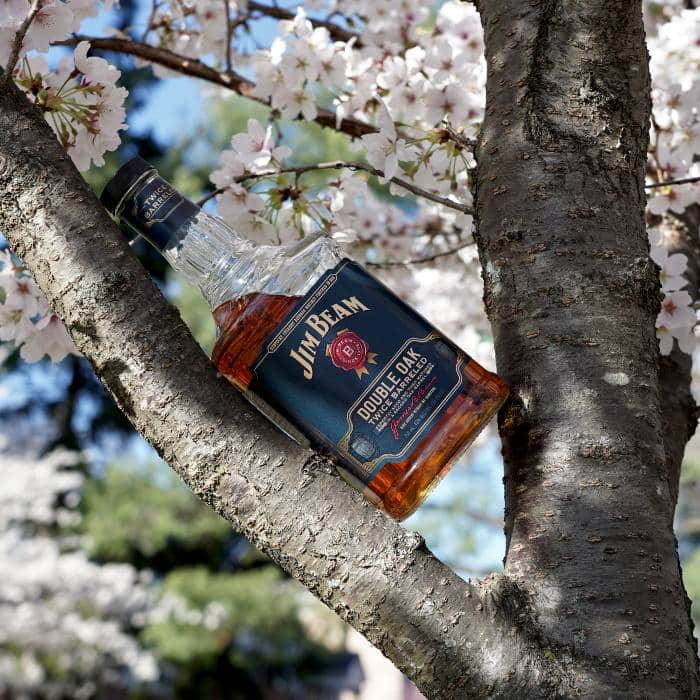 So the finish must be the selling point. They finish this bourbon in barrels that likely aged their
Ammunition Cabernet Sauvignon wine
, and that part is unique. If you know anything about California Cabernet Sauvignons, they tend to be big, bold, juicy, and oaky wines. It is one of my favorite styles coming from the US. The hope is that the finish infuses some of those characteristics into the younger bourbon to transform it into something even better.
I feel like mentioning this thought because it bothers me: the label is not great. I really don't like the dark maroon font on an oaky brown background. Dark on dark looks so dull…easy to pass over on the shelf full of options. I personally don't care about what the bottle or label looks like, but when it comes to getting someone to buy a bottle when you're not a big name, the brand name doesn't sell itself. You need another way to get people's attention. My off the cuff suggestion is to utilize a label like their
Badgerhound Red Blend
, which pops way more. You need to capture people's eyes (or have insane hype) in order to get their money.
Let's find out how the bourbon and wine get together in this Ammunition Bourbon review.
Thank you to Andy, Peyton, and the Ammunition team for inviting me to their event at the Watergate Hotel and for this bottle. All opinions are still my own.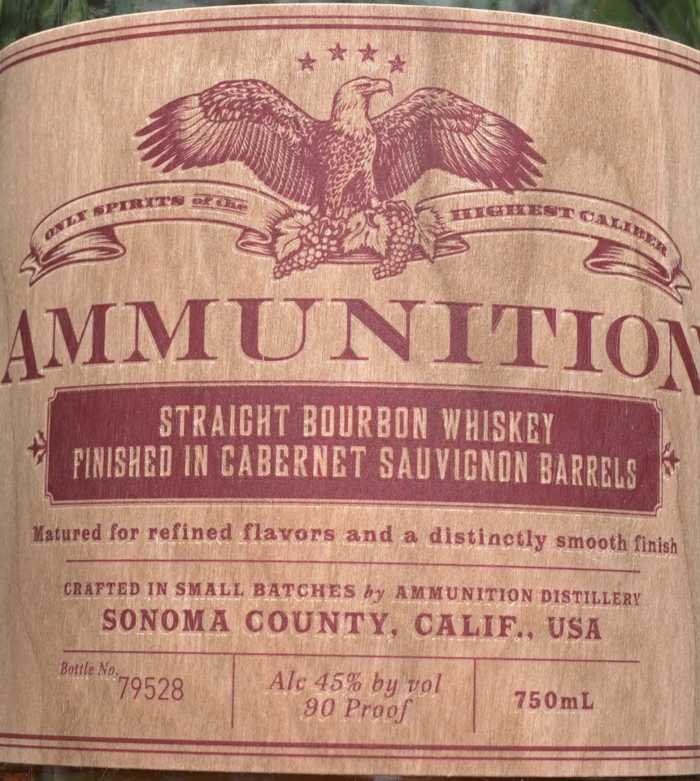 Ammunition Bourbon​ smell
Ammunition Bourbon starts with caramel, cherry, vanilla, roasted oak, cinnamon, clove, dried apricot and cranberry, toasted grain, and licorice. The wine finish is apparent and melds nicely with the bourbon, bringing more red fruit and caramel sweetness that likely isn't in the younger underlying bourbon. As an added plus, there's no youthful grain or vanilla funk either.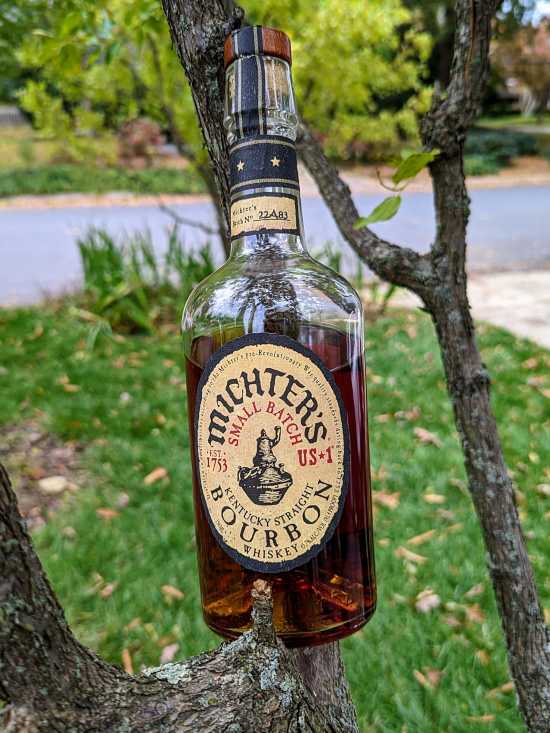 With swirling and rest, I smell caramel and a little maple syrup, cherry, roasted oak, orange peel, cinnamon, apricot, licorice, roasted grain, vanilla, earthy caraway seed, freshly sawn wood, and mint. The wine finish is noticeable but not overpowering, adding sweetness and fruitiness to the base MGP bourbon that's probably a little more oaky and spicy on its own.
Ammunition Bourbon​ taste and aftertaste
At first I taste honey, cherry, vanilla, roasted oak, apricot, cinnamon, clove, licorice, roasted grains, freshly cut wood, and a little bit of the vanilla and grainy funk. The viscosity is surprisingly average (in a good way), so it doesn't feel thin and lacking.
The wine finish adds more sweetness and fruitiness, which makes a big difference, but the slightly funky grain and oak still comes through and feels slightly immature. The wine finish can't hide that, but all in all the wine accentuates the base bourbon and fills in some gaps.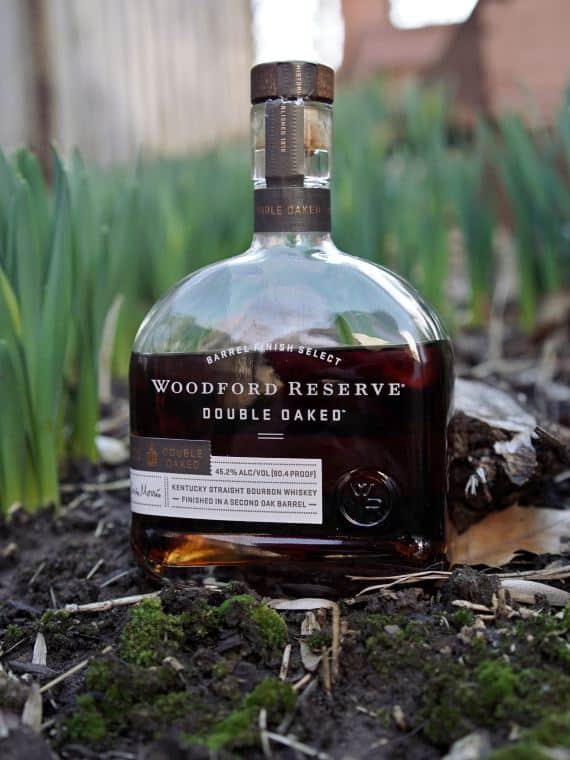 With "chewing" I taste honey, cherry, apricot, vanilla, roasted oak, cinnamon, clove, dried ginger, licorice, and some roasted grains and maple syrup. Ammunition bourbon, for all of 2 years old (a blend of 2-4 year old bourbon) and 45% ABV, tastes nice.
The mix of bourbon and wine finish brings a nice red fruitiness and sweetness to the oak and spice of the MGP bourbon, plus mostly gets rid of the youthful grain. It's a formula that I know works very well (I'm a sucker for finished MGP bourbon), and it gets the job done here.
The finish starts with caramel, cherry, roasted oak, cinnamon, sawn wood, clove, licorice, and roasted grain. "Chewing" leaves caramel, cherry, orange peel, roasted oak, cinnamon, licorice, mint, oak and grape tannins.
It's not all that complex or deep, but still provides an enjoyable experience that won't push you too hard but also won't push you away in disgust.
If you're shopping on Amazon, support The Whiskey Shelf by shopping through my affiliate link – Shop Amazon. I may earn a commission from your Amazon purchases.
Ammunition Bourbon​ Rating

Ammunition Bourbon may be young, but it honestly provides a surprisingly good drinking experience courtesy of the wine finish. The accentuated cherry, apricot, and vanilla make a big difference, and it probably helps it avoid most of the unpleasant grainy and funky youthful notes that I despise. I've never had their wine before, but it works wonders here. For me, more fruit and less grain is always a great thing.
I enjoy it as is, but I have some feedback to make it even better and more compelling, or for a more premium version. First, a longer cask finish would probably do wonders to amp up the fruit and make it stand out from other MGP sourced bourbons on the market. I'm spitballing here, maybe 5 months? More fruit = more better. Lean harder into the fact that you create the wine too, because few brands do that part.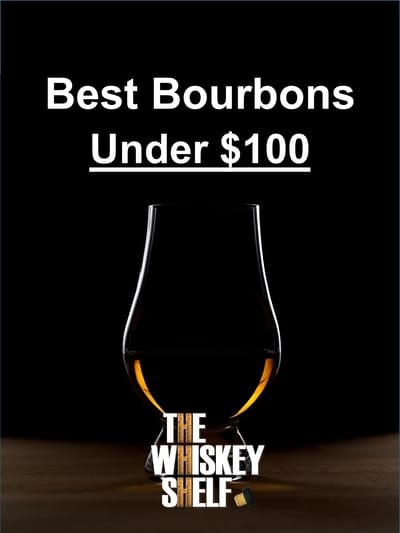 Second, up the minimum age of the bourbon. I get that this will make the bourbon more expensive, but improving the base bourbon makes a world of difference. You can really only go so far with 2 year old MGP bourbon. And if anyone notices that fact, they may immediately write this off as overpriced young bourbon. That said, I'm guessing you're working on distilling your own whiskey, so the age will eventually change as your bourbon ages.
So while the bottle, label (forgettable and easy to skip over given how nondescript it is), and general stats don't seem to indicate anything particularly good or unique, after trying it myself, the bourbon itself is actually worth trying. It's hard to find wine-finished MGP bourbon at this price, and turns out it was done well too.
This is certainly a good start for a young whiskey brand, so great job! Leverage what makes you unique and fix that forgettable label.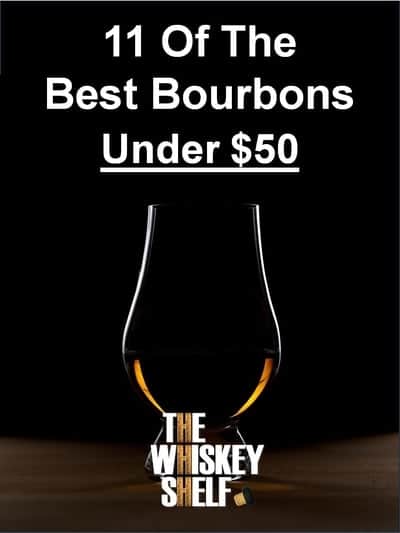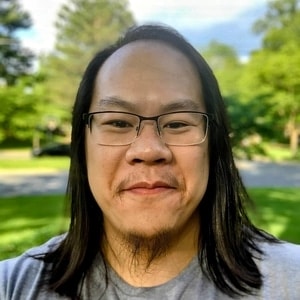 I have far too much fun writing about whiskey and singlehandedly running The Whiskey Shelf to bring you independent, honest, and useful reviews, comparisons, and more. I'm proudly Asian American and can speak Cantonese, Mandarin, and some Japanese.
There are no sponsors, no media companies, and no nonsense. Support The Whiskey Shelf by 
Buying Me A Shot
.