Jim Beam Double Oak Review [In Depth]
Jim Beam Double Oak Details
From the company website:
Jim Beam Double Oak takes bourbon aging to the next level by using a multi-barreled approach. It all starts with Jim Beam®, the World's #1 Bourbon. Then, after the traditional 4-year aging process, the bourbon is transferred to a second freshly charred American White Oak barrel and aged to taste. This second barreling allows the liquid to develop an even deeper level of intense, spiced oakiness and rich caramel, creating a truly unique bourbon whiskey.
Jim Beam Double Oak overview
This might be a bit of an oversimplification, but Jim Beam Double Oak is Jim Beam White (around $15-17 by the way) aged in a second virgin charred oak barrel. For the added oak maturation, you pay an $8-10 upcharge.
Now for my bit on what double oaked means. Bourbon and rye must be initially aged in virgin charred oak casks, meaning it's never held any other liquid in it before, except water. In order to be double oaked, it has to be single oaked first. While sitting in the oak barrels, the whiskey and oak interact, leading to scents, flavors, and colors being infused into the whiskey.
The double oaked part happens when the whiskey is dumped out of the first barrel and into another virgin charred oak cask. This leads to even more oak interaction that leads to more traits. The company can also control how charred the second barrel is, among other things, to influence how much interaction there is.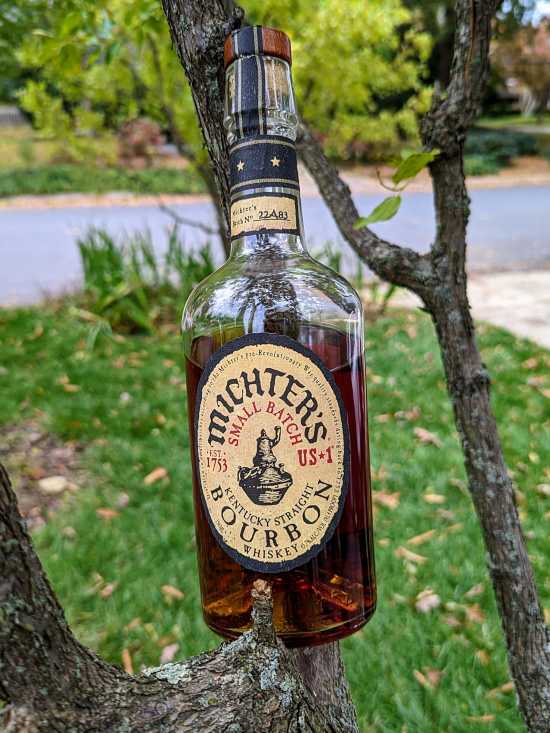 This is an expensive undertaking. One barrel already is pretty expensive, so using a second one becomes that much more expensive. Not only that, the secondary barrel is then no longer considered a "virgin barrel", so it can't be used as the primary barrel to age bourbon. It can only be used as a secondary barrel or used to create American whiskey, which is one general term for whiskey aged in used oak. There's a lot of nuance there and my explanation covers a piece of it.
But then you might ask, why not just leave it in the original barrel for longer? The over-simplified answer is because whiskey ages differently over time. The company may also want to introduce a barrel with different traits to change it up. There's a lot more nuance to this part too, but that's for another time. In Jim Beam's case, they actually have an older version of White Label –
Jim Beam Black Label
, which costs about the same as Double Oak.
Given the price of other double oaked bourbons, Jim Beam Double Oak's price is a real outlier, by and far the most affordable double oaked bourbon out there. The next closest are probably
Old Forester 1910
,
Woodford Reserve Double Oaked
, and possibly Starlight Huber Double Oaked at $50-60.
It makes me wonder what corners were cut to make this work, but then again a 750mL of Jim Beam White alone costs maybe $15-17, so it's less expensive to be with. For example, Old Forester 100 Proof is around $25, and 1910 is $55-60. Among other things, the double oak makes it over 2x the price.
I don't have much more to add, do let's find out what this affordable double oaked bourbon has in this Jim Beam Double Oak review.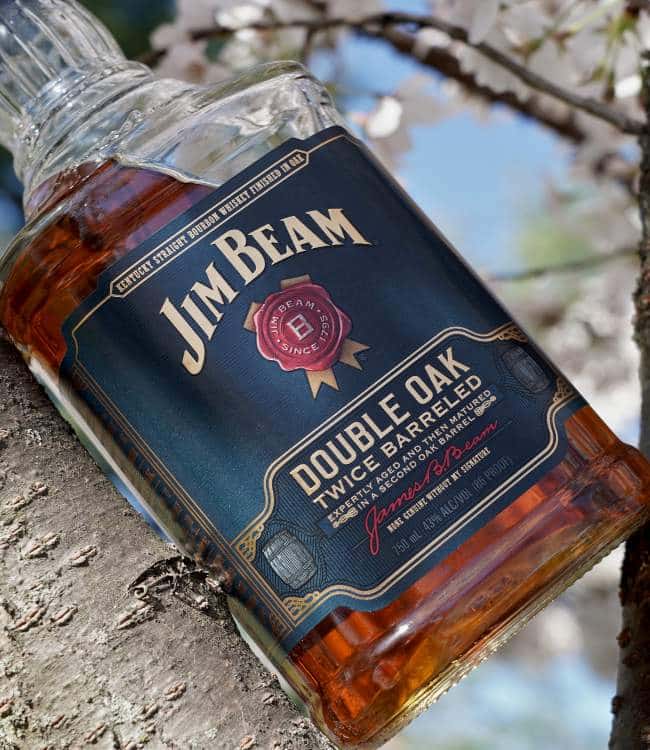 Jim Beam Double Oak smell
Jim Beam Double Oak starts off with extra toasted caramel, roasted oak, dried orange, mocha, licorice, cinnamon, nutmeg, dried apple, cherry, caraway seed, and a hint of roasted grains. It actually smells pretty good – a nicely balanced mix of the oak-forward roastiness, caramel sweetness, fruitiness, and spice.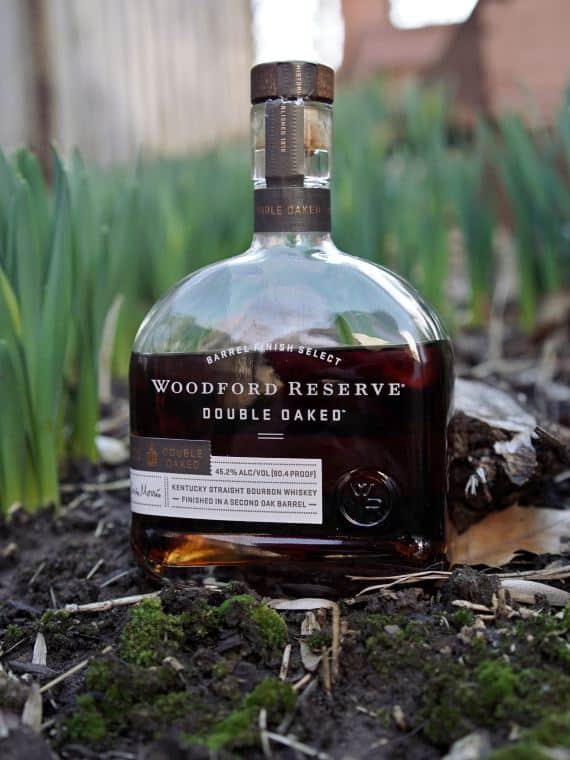 The second oak barrel adds more oak (duh), spice, and fruit that are lacking in Jim Beam White Label. It's not a heavy and dense oakiness, but it definitely feels more developed and present. The second virgin charred oak barrel usually provides more charred oak and mocha, but in this case it's a little more subtle, so I might be more likely to think it was an 8 year old bourbon and not a double oaked one. But the catch is that it's not that round. It's not thin, but it's obviously lacks body.
After swirling I smell caramel, roasted oak, a coating of mocha, vanilla, dried cherry and orange, cinnamon, licorice, and a little roasted grain, smoke, earthy caraway seed, and corn mash. Jim Beam Double Oak smells nice and the extra oak enhances everything, I just with this had more oomph to it.
It's still clearly a massive step up from Jim Beam White, and even Black Label for that matter, in terms of maturity and character. Given it costs about the same as Jim Beam Black, that extra oak makes a meaningful difference.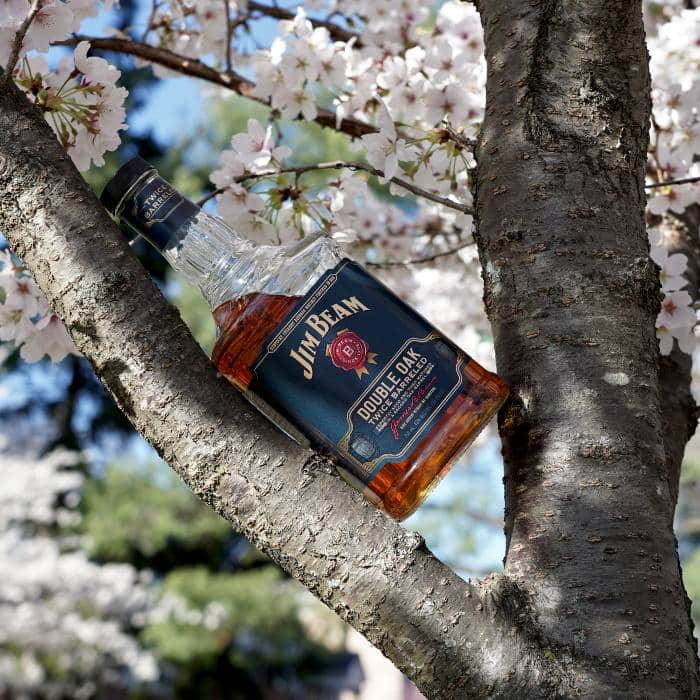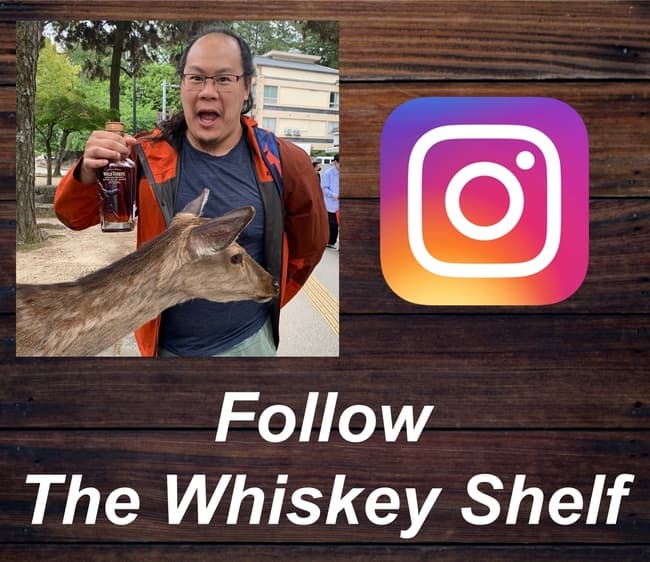 Jim Beam Double Oak taste and aftertaste
With my first sip I get caramel, vanilla, roasted oak, dried cherry and apricot, cinnamon, clove, licorice, mint, caraway seed, and some roasted grains and nuttiness. Ah, this is where the 43% ABV shows up – with the thinner mouthfeel and less viscous flavors. It's not thin, but it's less dense than the scents are. Jim Beam Double Oak still tastes nice though with more concentrated oak, sweetness, and fruitiness followed by some herbalness and earthiness.
After "chewing" there's roasted caramel, roasted oak, dried cherry and apricot, vanilla, cinnamon, lightly bitter oak tannins, some roasted grains, caraway seed, and a very light sprinkle of cocoa. It's still not all that viscous or rich, so that's where it feels not so expensive. I also wish the added oak maturation would bring more chocolate, because that would be a delicious addition to what is a pretty tasty bourbon.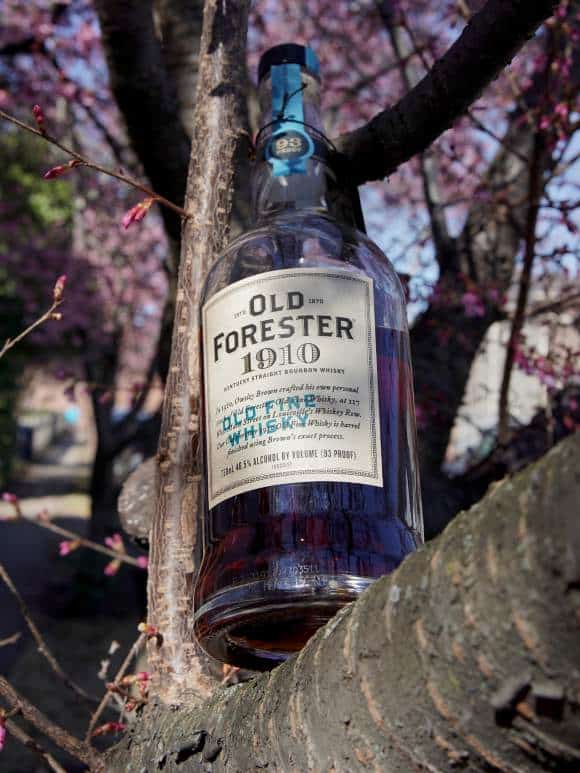 Thankfully there's no weird surge of anything harsh or unpleasant (it happens with other bourbons), although there is a little extra oaky and bitter kick that might not be for everyone. It's fine for me though, and I enjoy it as it is.
The finish starts with caramel, roasted oak, lightly bitter oak tannins and caraway seed, and licorice with linger roasted oak, cinnamon, caraway seed, and faint roasted grains. After "chewing" it leaves caramel, licorice, roasted oak, mocha, cinnamon, and oak tannins. More oak comes out this time, but it still doesn't dominate.
Jim Beam Double Oak is good, but again knowing that certain parts of this (primarily the added oak and bitterness) aren't for everyone. But all things considered, I'm very happy with it.
If you're shopping on Amazon, support The Whiskey Shelf by shopping through my affiliate link – Shop Amazon. I may earn a commission from your Amazon purchases.
Jim Beam Double Oak Rating

Overall, Jim Beam Double is a winner, and an affordable one at that. If you can find it for closer to $20, which happens, then I think you have a nearly must-buy option on your hands. $25 is good too, but that's creeping into
Elijah Craig Small Batch
and Knob Creek 9 Year territory, and it's not quite as compelling when those are in the picture. But at the price, you could buy all 3 and be happy about it.
Although the value is great, I can tell that's a clear step below Old Forester 1910 and Woodford Reserve Double Oaked (both "Mid Shelf+" but closer to "Top Shelf"). Unlike the other more expensive double oaked bourbons, Jim Beam Double Oak doesn't take on as much rich and roasty mocha, oak, and chocolate character. Maybe the base Jim Beam White Label (assuming that is correct) is so far behind Old Forester / Woodford Reserve that the second virgin oak maturation can't bridge the gap.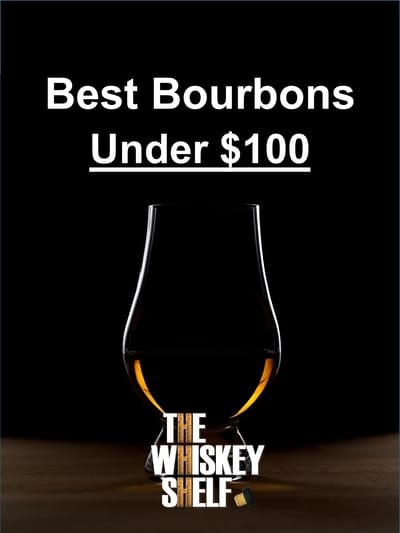 Maybe they age it for a shorter time in the second barrel, so you get less oak influence…there are many potential factors. Nonetheless, the second barreling still elevates it and condenses 2-4 years of additional aging into what is likely a few months. Between Jim Beam White, Jim Beam Black, and Double Oak, I prefer the Double Oak. For the price, there's not that much to whine about.
The way too low 43% ABV is an unfortunate choice. It didn't have to be 50%, overlapping with their Bottled in Bond and Old Tub, but even 47-48% would have been better. The scents hold up better to the dilution than the flavors do, but both still suffer. I'd go as far to say that the 43% ABV is the main reason why I'm not gushing over it more.
I have one warning (maybe 2) – this is a bit more oaky than other bourbons in this price range, so be careful if you don't like oak. Otherwise, if you already like double oaked bourbons and can't stomach spending more than double on Old Forester 1910 or Woodford Reserve Double Oaked, this is a decent, but far from perfect, cheaper alternative.
It does beg the question, why put in all that effort to age it in another expensive virgin oak barrel that will probably never be used again to age bourbon, only to over-dilute it? This begs for a higher ABV to fill it out. It's criminal stuff, and someone should inform the ATF about it. They handle crimes against bourbon right?
Nonetheless, for $20ish what do you have to lose? Sure, you could technically hate it, but if you have any sense of adventure for not much money, give it a try. I'm happy that I did.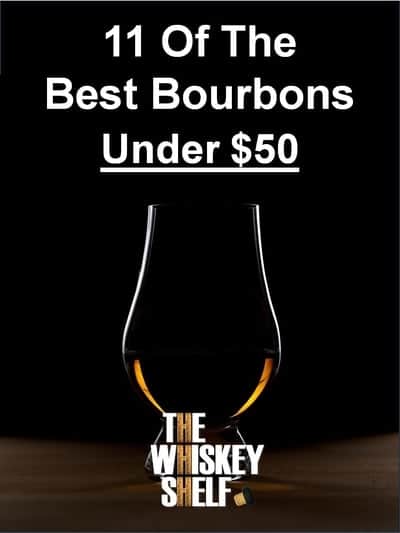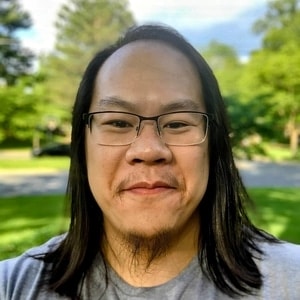 I have far too much fun writing about whiskey and singlehandedly running The Whiskey Shelf to bring you independent, honest, and useful reviews, comparisons, and more. I'm proudly Asian American and can speak Cantonese, Mandarin, and some Japanese.
There are no sponsors, no media companies, and no nonsense. Support The Whiskey Shelf by 
Buying Me A Shot
.