Wild Turkey 101 Bourbon Review [In Depth]
Wild Turkey 101 Bourbon Details
Distillery: Wild Turkey
Type & Region: Bourbon, Kentucky, USA
Alcohol: 50.5%
Composition: 75% Corn, 13% Rye, 12% Malted Barley
Aged: ~6 years in virgin white oak barrels
Color: 1.1/2.0 on the color scale (burnished)
Price: $3 (50mL), $20-25 (750ml)
From the Wild Turkey website:
"For more than 60 years, legendary Master Distiller Jimmy Russell has been crafting Wild Turkey 101 the right way. With a high rye content, this iconic bourbon is perfectly aged in American White Oak barrels with the deepest char for more character."
wild turkey 101 bourbon overview
Wild Turkey 101 is everywhere. It's probably one of the most, if not the most, popular budget bourbons within the bourbon community, and one of the most widely distributed on the planet. It's higher proof (50.5% ABV), affordable, and available at pretty much every store in America that sells bourbon. And given how expensive everything is getting, finding an affordable AND good bourbon is imperative. Wild Turkey has been doing it for decades, and likely have no plans to stop any time soon.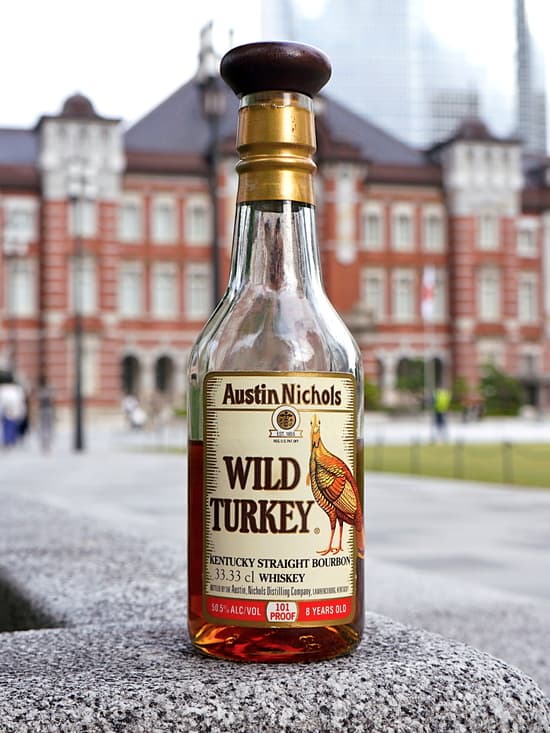 I also have a long-ish history with this bourbon that spans at least 5-6 years. To be honest, I didn't try it for the first 5-6 years of my bourbon journey, but did eventually try it years back for the first time (before I started whiskey blogging) and was not at all impressed. Later-on I reviewed for the first time (around 2019) and thought it was alright, but better than before.
Now I'm reviewing it for the second time with a lot more experience under my belt. To that point, this is an updated version of the review with my most up to date impressions. I have the original review saved somewhere, but for your purposes it's gone.
If you're reading this review, you fall into one of two camps – 1) you've never had it before and want to learn more, 2) you'd had it before and are curious what I think of it. Either way, I'll provide more insight into what I think. So the main question to answer in this review is – if it's affordable and easy to find, is it actually good to drink? Let's cut to the chase and find out if the bourbon inside is as good as people say it is in this Wild Turkey 101 Bourbon review.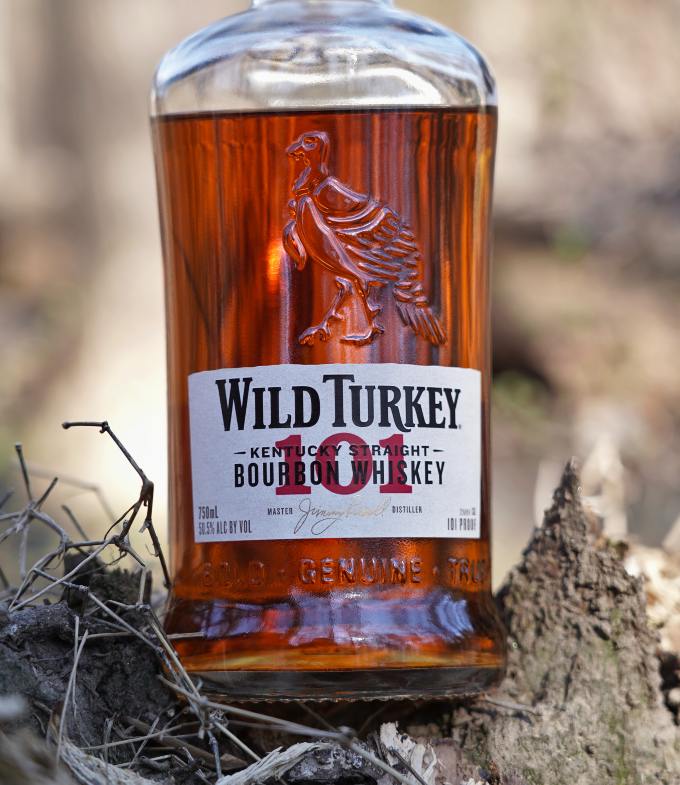 wild turkey 101 bourbon taste and aftertaste
The scents start with honey, fennel, vanilla, fruit that's a mix of cherry, apricot, and orange peel, roasted oak, cinnamon, clove, and a light hint of earthy caraway seed. I get more of that bright, herbal, and fruity character I also find in 4-6 year old MGP bourbon, which more clearly comes to mind because I had one recently.
Wild Turkey 101 smells alright. There's not much density, complexity, or low end, but there are some vibrant notes and no funk or youthful grain so it's pleasant enough to smell.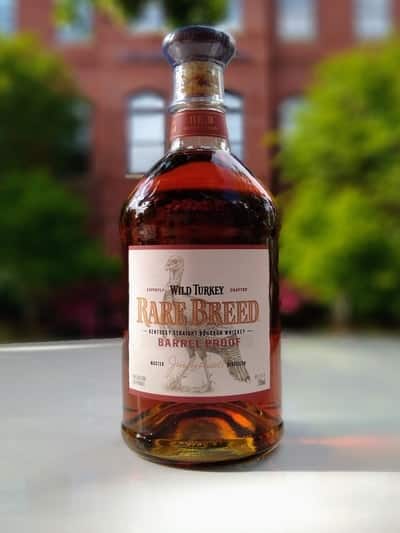 After swirling I smell slightly darker honey, apricot, bright cherry, fennel, vanilla, roasted oak, cinnamon, clove, marshmallow, and a hint of roasted coffee, dried nuts, and corn. Wild Turkey 101 Bourbon has a little bit of richer sweet and fruity low-end, so that's a slight improvement and I like it.
Overall, the scents are brighter and more fruity, but they still lack much heft. Fine, it's an affordable bourbon so one can only expect so much, but I give credit where it's due – Wild Turkey 101 smells pretty good.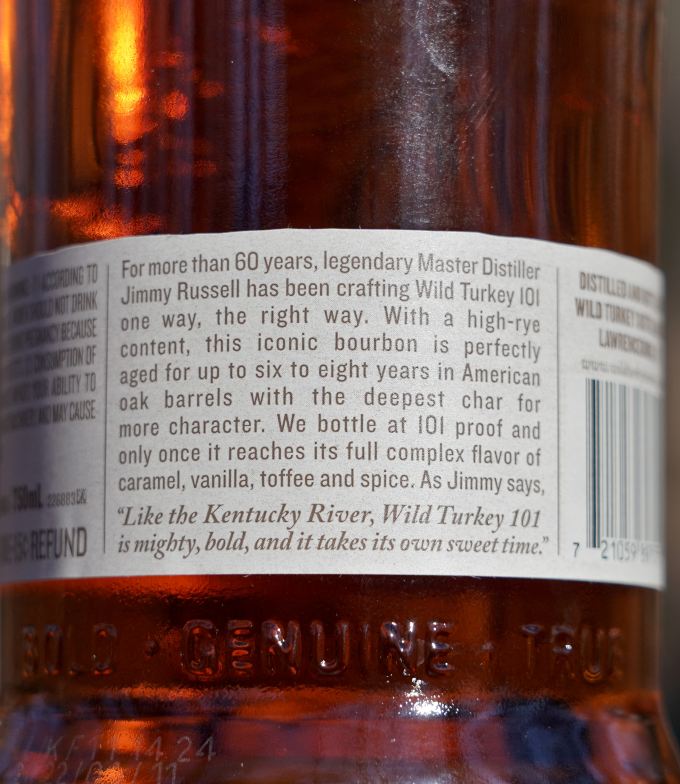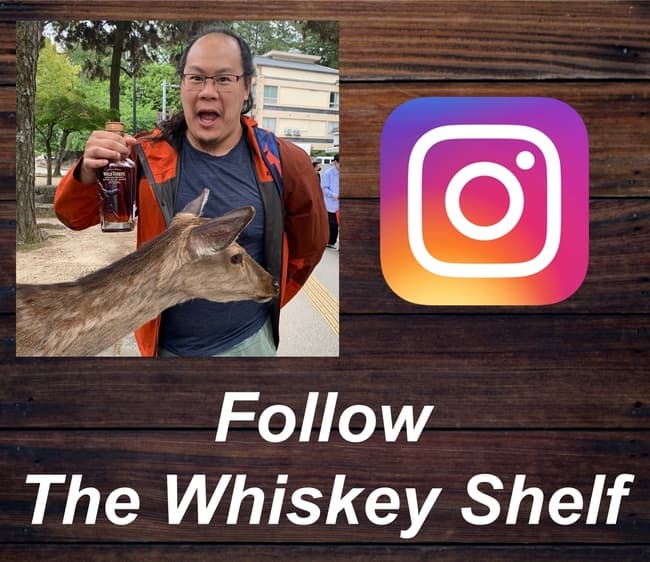 Wild Turkey 101 starts with caramel, vanilla, apricot, roasted oak, and licorice at first, then a rush of earthy caraway seed, roasted grains, cinnamon, clove, black tea, and this dense bitterness in the back. The flavors have a little more body than the scents do, but more of the youth comes out too in the form of roasted grains and bitter earthiness.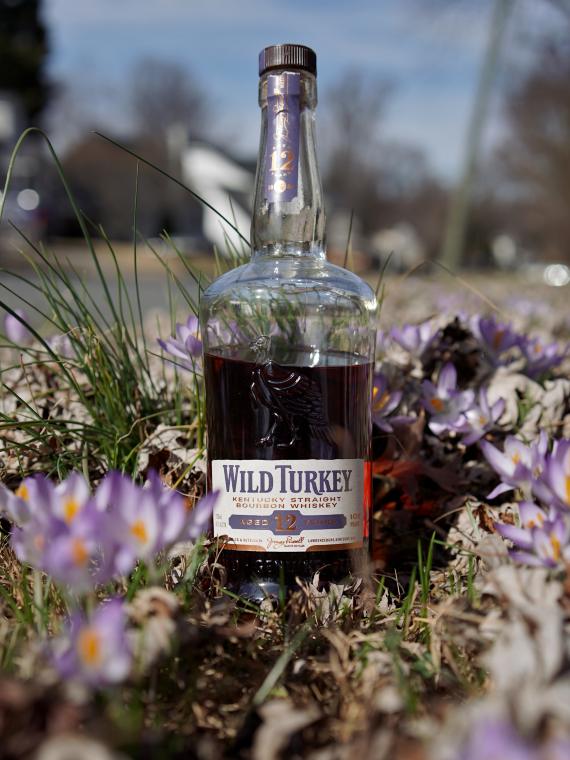 The flavors are good for the most part – starting off promising with sweetness, fruitiness, and herbalness with some oak and spice, but I don't like that rush of youthful grain, oak, and bitterness. It makes it taste a little immature.
After "chewing" I taste caramel, dried apricot, cherry, pumpernickel, roasted oak, cinnamon, clove, licorice, dried grass, and roasted oak. The boosted sweetness and fruitiness up front better offset the bigger earthy and dry surge that still comes. It feels marginally better balanced so the earthiness doesn't throw off the experience, but I still can't escape the bitter and oaky youth.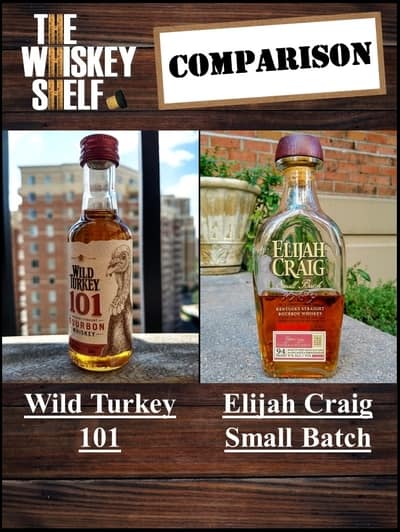 The bitter earthiness and oak lead the finish, followed by honey, fennel, orange peel, apricot, honey, dried nuts. "Chewing" leaves this lightly nutty, dry, and oaky sensation followed by honey, fennel, orange peel, roasted oak, cinnamon, and clove. It leaves a lightly dry, sweet, and bitter finish.
Wild Turkey 101 Bourbon has its moments of being enjoyable and drinkable, but it doesn't do much for me – solid but doesn't stand out.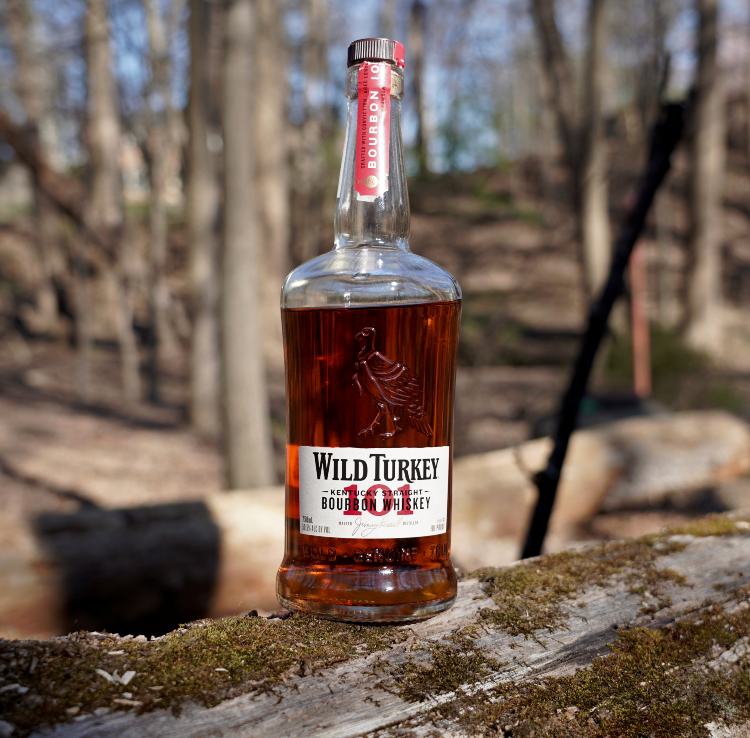 I've unfortunately lost some Glencairn's while in transit, and that made me very sad. So, I wised up and bought this Glencairn Travel Case that comes also comes with 2 glasses so I don't need to worry so much about them breaking. I think it's great, and I think you'll love it too.
Seriously, if you already have glasses, protect them.
Wild Turkey 101 Bourbon Rating

Wild Turkey is a solid bourbon that has had its best showing for me so far. I was not remotely impressed the first time I ever had this (years ago from a different bottle), but it has grown on me over the years. I still wouldn't call myself a big fan of Wild Turkey 101, but I still consider myself a big Wild Turkey fan, although admittedly the $50+ stuff.
I just wish Wild Turkey would release the
8 year old 101 proof version
, a Japan-only export, in the US. It's so much more developed and interesting, but I doubt that they want to dig that deep into their older stocks for something that is widely sold. I can keep dreaming though.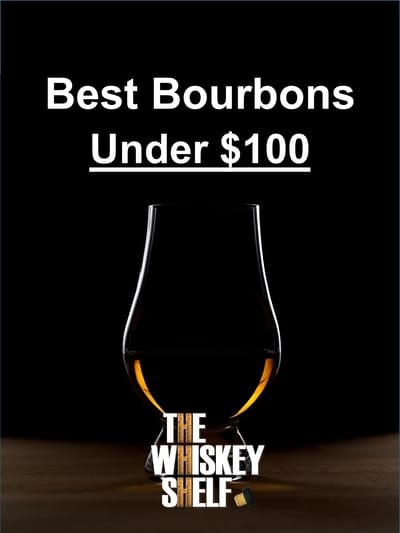 I somewhat understand why many appreciate it as a daily / more frequent drinker. It probably works well mixed and mostly does a good job neat. There are the somewhat developed quintessential sweet, fruity, herbal, and oaky notes that make me briefly think that it could squeak by to "Mid Shelf+", but the overdone oaky and earthy bitterness doesn't work for me. It's one of the flavors I dislike the most, which I associate with whiskey / the not as good barrels, and I may be more sensitive to it.
Nonetheless, the experience is good enough for $20-25. I wouldn't be upset if this was my only option at a bar, but given my many experiences with this, I wouldn't buy this again for my personal whiskey shelf. Is it still one of the better bourbons under $30? I think so, and I would gladly take this over something like
Old Forester 86 Proof
because Wild Turkey 101 doesn't have that strong alcohol taste. I still would pay a little extra for
Elijah Craig Small Batch
though, but that sounds like something for me to compare for real to find out.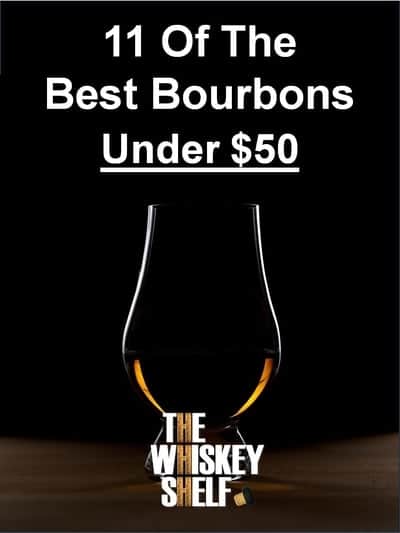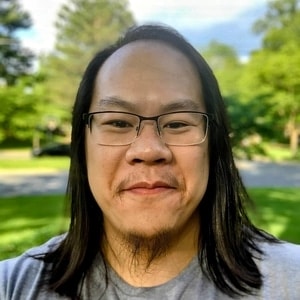 I have far too much fun writing about whiskey and singlehandedly running The Whiskey Shelf to bring you independent, honest, and useful reviews, comparisons, and more. I'm proudly Asian American and can speak Cantonese, Mandarin, and some Japanese.
There are no sponsors, no media companies, and no nonsense. Support The Whiskey Shelf by 
Buying Me A Shot
.
Comments are closed.