Woodford Reserve Bourbon Review [In Depth]
Woodford Reserve Bourbon Details
Distillery: Woodford Reserve (Brown Forman)
Type & Region: Bourbon, Kentucky, USA
Alcohol: 45.2%
Composition: 72% corn, 18% rye, 10% malted barley
Aged: NAS, aged in virgin American white oak
Color: 1.1/2.0 on the color scale (deep copper)
Price: $30-40 MSRP (750mL)
From the Woodford Reserve website:
"The art of making fine bourbon first took place on the site of the Woodford Reserve Distillery, a National Historic Landmark, in 1812. The perfectly balanced taste of our Kentucky Straight Bourbon Whiskey is comprised of more than 200 detectable flavor notes, from bold grain and wood, to sweet aromatics, spice, and fruit & floral notes."
Woodford Reserve, the official bourbon of the Kentucky Derby, is one of the many well-known bourbons from Brown Forman, who also owns Jack Daniel's and Old Forester.
While those brands are incredibly old (for example Old Forester is one of the oldest brands still in existence and the first widely sold bottled bourbon), Woodford Reserve started its life in 1996 as a small batch premium bourbon meant to capture people's growing interest in higher-end whiskeys. Funny enough, the Japanese were already on the premium bourbon train decades before.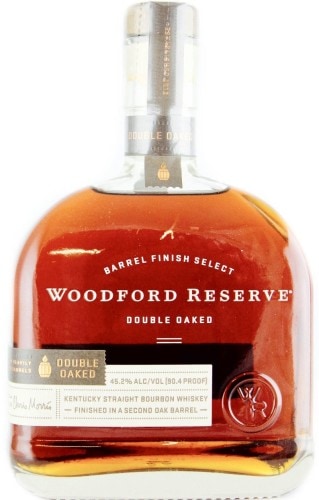 Unlike most other bourbons that are distilled twice before barreling, Woodford is triple distilled in pot stills, potentially impacting the end bourbon. Let's find out if it lives up to its premium image in this Woodford Reserve review.
Woodford Reserve introduces itself with a light to moderate sweet honey and vanilla notes with equal amounts of charred wood and dried corn. It's a bready and grainy scent followed by a pinch of mint, fruits, and nuts. Unfortunately, the alcohol flexes its muscles and battles with the other scents for dominance, taking away from the sweet scents that already don't particularly stand-out.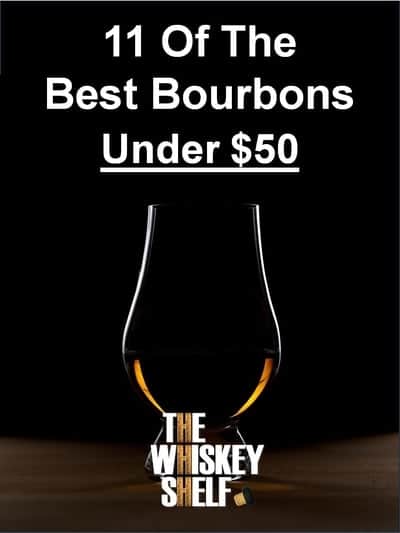 With swirling, Woodford Reserve exhibits moderately sweet honey and nut scents with some vanilla buttercream, charred wood, dried corn, and freshly ground grains with leftover husks. Faint notes of grapefruit, cherry, and apples sprinkled with cinnamon and nutmeg occasionally appear in between the honey, wood, and dried notes, but they're easy to overlook. 
woodford reserve Taste and Aftertaste
Woodford Reserve has light flavors of sweet honey infused with mint appear first followed by peppery and sharp wood that tingle my taste buds.
On my second pass, "chewing" brings out a little more honey and vanilla marshmallow sweetness supplemented with corn mash, citrus, black pepper, dried corn, dried wood, and cinnamon. Woodford Reserve has some of the quintessential bourbon flavors, but overall there's not a lot going on and it doesn't seem to evolve as I chew. 
It's about as sweet as it is woody and dried, with generally thin mouthfeel and flavor. I can't say that it's harsh, but it certainly tastes younger than it probably actually is, and it's not particularly good.
Woodford Reserve's finish starts lightly sweet from honey and vanilla with lingering wood dryness. The sweetness stays about the same after "chewing" with a little burnt wood that turns into fading mintiness. Woodford Reserve is neither good nor terrible. It'll get the job done but it's far from deep or inspiring.
If you're shopping on Amazon for Black Friday, Cyber Monday, the holidays, or any other occasion, support The Whiskey Shelf by shopping through my affiliate link – Shop Amazon. Disclaimer: I may earn a commission from your purchases.
Woodford Reserve Bourbon Rating

Woodford Reserve is a decent, if not unmemorable and uninteresting bourbon. It has some nice honey and vanilla flavors complemented with a splash of fruit, but the brittle charred and dried wood and corn traits take away from the overall drinking experience.
You have a lot of better options outside of Woodford Reserve.
So much hard work goes into each and every review, comparison, guide, and article, so please consider supporting The Whiskey Shelf in its continued journey of whiskey exploration and sharing.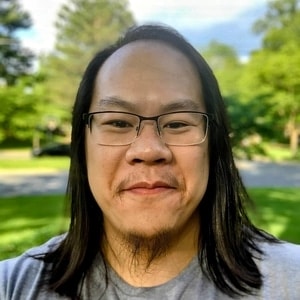 I have far too much fun writing about whiskey and singlehandedly running The Whiskey Shelf to bring you independent, honest, and useful reviews, comparisons, and more. I'm proudly Asian American and can speak Cantonese, Mandarin, and some Japanese.
There are no sponsors, no media companies, and no nonsense. Support The Whiskey Shelf by 
Buying Me A Shot
.