Evan Williams Bottled in Bond Review [In Depth]​
Evan Williams Bottled in Bond
Evan Williams Bottled in Bond Details
Distillery: Heaven Hill
Type & Region: Bourbon, Kentucky, USA
Alcohol: 50%
Composition: 78% corn, 10% rye and 12% malted barley
Aged: At least 4 years old per bottled in bond rules
Color: 1.3/2.0 on the color scale (russet, muscat)
Price: $15-20 MSRP (750mL), also comes in 1L
From the Evan Williams website:
"Evan Williams set up his distillery on the banks of the Ohio River in 1783 and is historically recognized as Kentucky's First Distiller of Bourbon. This special Bottled-in-Bond Bourbon is a genuine Sour Mash that honors his pioneering heritage. Bottled in Bond Status is earned only by meeting strict government standards, originally passed in 1897 to ensure quality and consistency. In accordance with these standards, this Bourbon is 100 proof, aged at least 4 years, and produced at a single distillery within a single distillation season."
Evan Williams Bottled in Bond Overview
Evan Williams Bottled in Bond (often called Evan Williams White Label or EW BIB, which kind of funny actually), also known as Evan Williams White, is part of Heaven Hill's entry to mid-level range of bourbons. From cheapest to most expensive, Evan Williams comes in green,
black (and I've reviewed it)
, 1783 small batch, white (the one in this review),
single barrel
,
12 year (red label)
, and age-stated limited editions only sold at the distillery. There are flavored versions too, but I'm not going there.
The key thing to know about this Evan Williams Bottled in Bond and bottled in bond bourbons in general is that they must be at least 4 years old and exactly 100 proof. So even without an age statement, we can be confident that Evan Williams White is a blend of barrels that are at least 4 years old from the same year's distilling season (spring of fall), although nothing is stopping Heaven Hill from using older barrels.
Heaven Hill also offers Henry McKenna 10 Single Barrel Bottled in Bond, their 10-year-old BIB bourbon. For better or worse the quality is hit or miss. I've already been
greatly disappointed once
 and
very pleased another time
. But anyways, let's learn more about this affordable bottled in bond offering in this Evan Williams Bottled in Bond review and hope for the best.
Evan Williams Bottled in Bond Smell
Evan Williams Bottled in Bond begins with sweet caramel, brown sugar, and honey with vanilla and roasted marshmallows, immediately followed by a noticeable floral, malty, and nutty crushed peanut shell scent. For better or worse, this Heaven Hill-made bourbon has the same polarizing nutty "Beam funk" that's also in
Booker's
.
A little bit of cherry, orange, and a slice of baked apple on top of cornbread also contribute to the sweetness and nuttiness to provide a little extra complexity. Moderate amounts of slightly musty roasted oak influence add cinnamon, nutmeg, and raw cocoa to the mix, and the corn mash provides a slightly buttery coconut milk scent to round out the nose. For 100 proof, the alcohol in Evan Williams Bottled in Bond is also well subdued.
Swirling really kicks up the alcohol, so I suggest that if you swirl it, give it a moment to calm down afterwards. Now I'm able to smell a little more vanilla buttercream and coconut vanilla hazelnut coffee creamer, as well as slightly musty pine wood and a handful of crushed peanuts.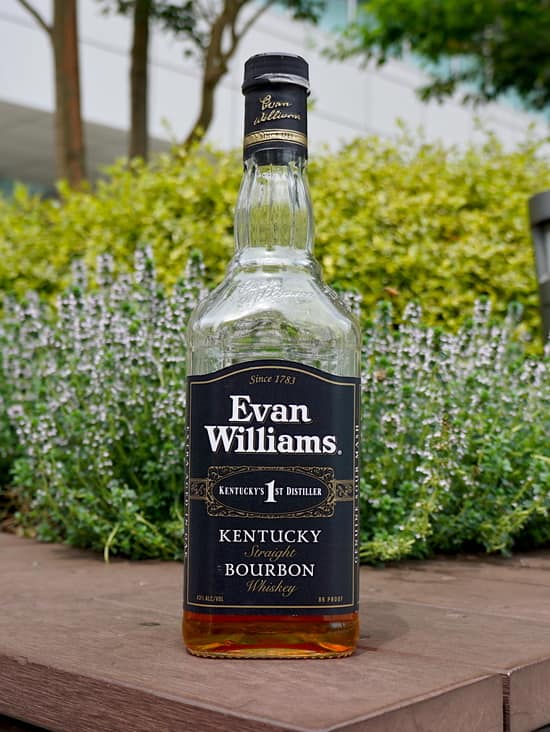 Evan Williams Bottled in Bond Taste & Aftertaste
Just like the nose, Evan Williams BIB hits my mouth with sweet caramel, vanilla, cherries, and figs, followed by a light floral nuttiness in the middle of my palate, and ending with moderate charred wood, cinnamon, and nutmeg.
It's definitely sugar forward with supporting dark fruits, nuts, and wood. The combination of dark sweetness, vanilla, mint, and something herbal that I can't quite identify create a pleasant root beer scent.
"Chewing" provides the same wave of brown sugar and vanilla, but now I taste a little more fuji apple and marshmallow, as well as cinnamon, nutmeg, and buttery and coconut-y corn mash.
The mint and anise is light, but that's not surprising since rye only makes up 10% of the mash. The alcohol overall also is fairly moderated. If anything, Evan William White Label's extra proof adds sweetness that help boost the flavors without much added heat.
The finish is lightly sweet with caramel, marshmallows, and dried orange peel that transition into slightly bitter wood tannins and cocoa. 
Chewing allows the alcohol to linger a little longer, as well as the sweet corn, honey, citrus peel, and wood tannins. Anise, from the rye, finally comes forward after 20 or so seconds as everything else fades.
Although Evan Williams White Label may not have the most complex or varied flavors, it does a lot of things well and brings just enough richness to be an outstanding budget bourbon. At the same time, I can see some not liking the nuttiness. It's not for everyone, and that's ok.
If you're shopping on Amazon for Black Friday, Cyber Monday, the holidays, or any other occasion, support The Whiskey Shelf by shopping through my affiliate link – Shop Amazon. Disclaimer: I may earn a commission from your purchases.
Evan Williams Bottled in Bond Rating

I really enjoy Evan Williams Bottled in Bond. It's quite sweet, but the nutty, woody, spicy, and dark fruity qualities help balance it all out to create a really delicious bourbon, though some may not love the nuttiness. All things considered, it's one of the 
best budget bourbons
 you can find.
While Evan Williams White Label may not be the most complex or interesting whiskey (it's just $20), it's still a great combination of affordable (although I don't take price into consideration when rating), delicious, and easy to find that make it a worthy and guilt-free daily sipper.
It's yet another excellent "budget" bourbon from Heaven Hill, and you may end up really liking it too. I also prefer this to other budget favorites such as Wild Turkey 101 and Old Grand Dad 114.
The 100 proof also provides extra character without adding much harshness, especially nice for something that's a "budget" bourbon. It's similar to 
Jim Beam Distiller's Cut
, which is 5 years old and 100 proof, but not quite as complex as 
EH Taylor Small Batch
 (also bottled in bond).
As an aside, I can also confidently say that Evan Williams Bottled in Bond is better than my terrible bottle of Henry McKenna 10. I won't quite say that Evan Williams White Label is better overall, but Henry McKenna 10 Year can be so all over the place that you unfortunately may find some duds.
So in conclusion, I highly recommend Evan Williams Bottled Bond as your go-to affordable bourbon. And if you really enjoy, I also suggest getting 
Elijah Craig Small Batch Bourbon
next. It's even better.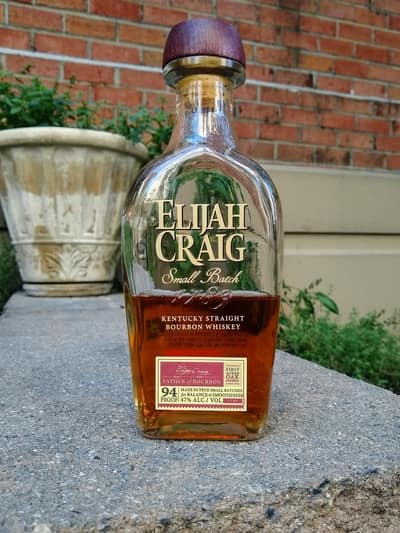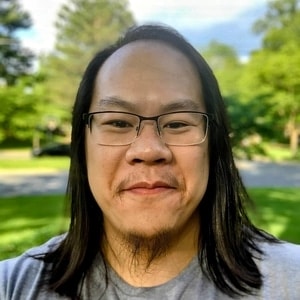 I have far too much fun writing about whiskey and singlehandedly running The Whiskey Shelf to bring you independent, honest, and useful reviews, comparisons, and more. I'm proudly Asian American and can speak Cantonese, Mandarin, and some Japanese.
There are no sponsors, no media companies, and no nonsense. Support The Whiskey Shelf by 
Buying Me A Shot
.
Comments are closed.