John J Bowman Single Barrel Bourbon Review [In Depth]
John J Bowman Single Barrel Bourbon
John J Bowman Single Barrel Bourbon Details
Distillery: A Smith Bowman
Type & Region: Bourbon, Kentucky / Virginia, USA
Alcohol: 50%
Composition:
Unknown
Aged:
 NAS
Color: 1.2/2.0 on the color scale (tawny)
Price: $50
From the A Smith Bowman website:
"Our John. J. Bowman Bourbon commemorates the great, great uncle of Abram S. Bowman, who founded A. Smith Bowman Distillery. We hand select some of the oldest barrels in the warehouse to produce a single barrel bourbon with hints of toffee, leather, figs, and almonds. John. J. Bowman was awarded World's Best Bourbon in 2017."
john bowman single barrel bourbon overview
John Bowman Single Barrel Bourbon has quite the interesting backstory. Bowman Distillery is an interesting not so small distillery in Fredericksburg, VA (about 60-70 minutes south of DC) that's owned by Sazerac. Yes, that's the same Sazerac that owns Barton 1792 and Buffalo Trace. What makes Bowman unique is that it supposedly re-distills Buffalo Trace's new make bourbon mashbills #1 and/or #2 (not exactly sure which one) one more time in Virginia (making it a total of 3 distillations) before fully aging the spirit in Virginia.
You could say that A. Smith Bowman is Buffalo Trace's extended family that lives in Virginia.
Anyways, in this review I have John Bowman Single Barrel Bourbon, their non-age-stated and 100 proof all-the-time released bourbon, although I don't think that it's nationally distributed. It's pretty widely available in Virginia and DC, but I can't say about elsewhere. 
While it's non-age-stated, the two single barrel picks I've seen (one of them a Magruder's pick) are nearly 10 years old. If these non-picks are the same, I would guess that these Bowman Single Barrel Bourbons are 9-10 years old.
Given the 100 proof and single barrel, you could say that it's a cousin to some of Buffalo Trace's most sought-after single barrel bourbons – EH Taylor Single Barrel, Elmer T Lee, Blanton's, and Rock Hill Farms. With this added context (and probably a little too much added hype), let's find out if this bourbon is anything special in this John J Bowman Single Barrel Bourbon review.
As always, your experience may differ because this is a single barrel bourbon.
john bowman single barrel bourbon smell
John J Bowman Single Barrel Bourbon starts off quite nice with honey, vanilla frosting, licorice, orange, strawberry, and starfruit with more underlying layers of oak, clove, and cinnamon. There's a good range of brighter and darker scents with not much heat.
Swirling coaxes out darker honey, caramel, lightly toasted vanilla frosting / meringue, strawberry, orange, apple, licorice, fennel, hints of dark berries with a solid oak and clove base, and just a little tobacco. Bowman Single Barrel bourbon has a nice vibrant fruitiness and floralness juxtaposed with a dark oakiness that gets better with time, reminding me a little of 
Russell's Reserve Single Barrel bourbon
. It's just a nicely balanced, calm, and fragrant bourbon.
john j bowman single barrel bourbon taste & aftertaste
The first sip welcomes me with honey, licorice, vanilla, orange, apple, strawberry, hints of dark berries, roasted oak, clove, and cinnamon. The extra hint of vanilla and strawberry is nice, and the bourbon overall is flavorful, full, and well balanced with a pleasant roasted oak and wood spice presence. 
"Chewing" gives me darker honey, toasted vanilla meringue, licorice, strawberry, ripe apple, hints of dark berries, a little fennel, roasted oak, clove, cinnamon, and possibly some candied pineapple. John Bowman Single Barrel Bourbon is generally calm and gentle, but still a tasty and balanced bourbon. I truly enjoy drinking this, but it's missing an extra gear of richness and that "something something" that barely holds it back from "Top Shelf" levels of flavor.
The finish starts-off with white sugar, oak tannins, licorice, pineapple, oak tannins, and tobacco. Over time a lightly sweet mint appears with the oak tannins. The finish after "chewing" is similar, so nothing new to report. 
If you're shopping on Amazon, support The Whiskey Shelf by shopping through my affiliate link – Shop Amazon. I may earn a commission from your Amazon purchases.
John Bowman Single Barrel Bourbon Rating

John J Bowman Single Barrel Bourbon is an easy drinker with a vibrant, interesting, and approachable range of scents and flavors that I certainly enjoy, often teetering on being excellent. I especially like the blend of honey, vanilla meringue, licorice, and strawberry all wrapped up in a darker oak and spice, although it also doesn't have quite the next gear of depth and/or allure to get it to "Top Shelf". 
It's close though. Still, I think Bowman Single Barrel Bourbon is worth your time and money if you can find it for under $60. As for the barrel picks…yeah don't overpay for those.
I truly think that Bowman Single Barrel is comparable, if not a little bit better than all four of them, so it holds its own. If anything, it's closest to the Blanton's Red HBA Barrel Pick I found (and reviewed) in Japan, which is a bit more fruit-forward. I've further explored the topic of Blanton's replacements and provided quite a few options that are similar-ish, including John J Bowman Single Barrel, so check that out too.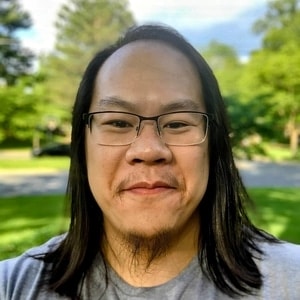 I have far too much fun writing about whiskey and singlehandedly running The Whiskey Shelf to bring you independent, honest, and useful reviews, comparisons, and more. I'm proudly Asian American and can speak Cantonese, Mandarin, and some Japanese.

There are no sponsors, no media companies, and no nonsense. Support The Whiskey Shelf by Buying Me A Shot.

Comments are closed.