Rye vs Wheat: Buffalo Trace vs Maker's Mark Comparison
Rye vs Wheat: Buffalo Trace vs Maker's Mark
Rye or wheat, what gives?
If you have give or take $25-30,
Buffalo Trace
(sometimes) and
Maker's Mark
(just about all the time) are two options you've probably considered. And with this comparison, I can figure out which one I think is better, or at least which I prefer.
There's also the added benefit of getting to smell and taste how a rye'd mashbill (Buffalo Trace) compares to a wheated mashbill (Maker's Mark). Each grain brings something different to the bourbon, and we can also learn more about that.
I recognize that this Buffalo Trace vs Maker's Mark comparison isn't quite perfect for better understanding rye vs wheat because they come from different distilleries. There are other differences in how they're made, including yeast, distillation ABV, barrel entry proof, rickhouse, and more.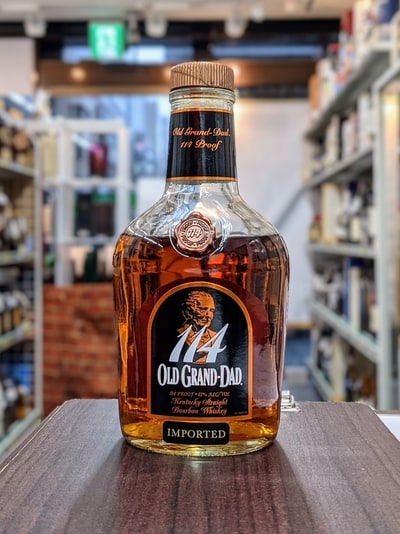 A more equal comparison might use Elijah Craig vs Larceny, or Buffalo Trace vs Weller Special Reserve, but I'm doing it this way because that's what I have at the time I'm writing this. It's close enough.
Still, there are common themes that span rye'd bourbons, and commonalities between wheated bourbons that still make this a useful comparison to understand what rye vs wheat brings to a bourbon.
As an FYI, I bought and use these Glencairn glasses for my reviews and comparisons (because they're the best): 
Glencairn Crystal Whiskey Glass, Set of 6, Clear, 6 Pack.
Full transparency, this is an affiliate link, so I may earn a commission if you buy this or something else from Amazon.
If you're shopping on Amazon, support The Whiskey Shelf by shopping through my affiliate link – Shop Amazon. I may earn a commission from your Amazon purchases.
I did this comparison because I wanted to cover two topics: 1) determine whether Buffalo Trace or Maker's Mark is "better" (if that even matters), and 2) explore the differences between rye'd and wheated bourbons.
I'm a big fan of both types, but Buffalo Trace takes the crown in this comparison of $25-30ish bourbons. Now let me jump back to talk about how they differ, which will help me explain why I feel this way. And yes, this is all about "feel", because enjoying whiskey is subjective and how it makes you feel.
I don't know if it's the mashbill, age, blend, or something else, but even at the same ABV, Buffalo Trace is more rich, viscous, and developed in nearly every way. In the scents and flavors, Buffalo Trace is well balanced between the honey, fruit, herbal (licorice and fennel), earthy (caraway seed, ginger) oak, and spice.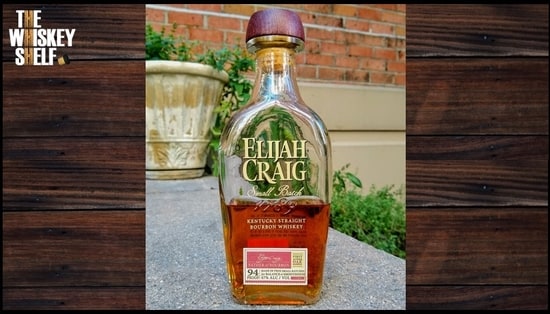 It's clearly more fruity and gentle too, offering a slew of cherry, apple, apricot, and pineapple. Buffalo Trace is way more "rye-y", in this case herbal and tropical, than I'd expect from a 10-12%ish rye'd bourbon. Because these comparisons tend to emphasize the differences between whiskeys, Buffalo Trace feels even richer than it is on its own, and actually gives me
EH Taylor Single Barrel vibes
.
Maker's Mark is very different (duh). There's a similar-ish honey / caramel sweetness, but it deviates after that. It's so much more grassy, spicy (cinnamon, clove), and nutty. For me, it's a tad too grassy. The oak, spice, and grass have some fresh bite to it (like freshly cracked spices on your food), so it's less mellow as well. It's not harsher, but that bite gives it a different personality.
While Buffalo Trace has a wider array of fruit, Maker's Mark goes in hard with orange and a little apricot at times. As a whole though, going from Buffalo Trace back to Maker's Mark accentuates the grass and grain with some spice, which tells me that those are the most different traits between the rye'd and wheated bourbons.
Maker's Mark also has a distinctive gumminess and earthiness that I always struggle to explain. It's like underbaked bread coated in whole grains that's still a tad doughy on the inside yet lightly burnt on the outside.
So all in all, Buffalo Trace has more richness, fruitiness, and overall variety while Maker's Mark doesn't feel as developed and is a bit too grassy and grainy for me. Just so I'm clear, the "winner" is only specific to these two bourbons, and not a comprehensive statement about how rye and wheat are different or which type is better in general.
To the second point, here's a summary of how I usually find rye vs wheat (not comprehensive, because every bourbon is different):
Rye: usually more tropical (licorice, fennel, pineapple, guava) and/or earthy (dill, rosemary, caraway seed, pumpernickel, ginger) depending on the bourbon. In this case, Buffalo Trace is a bit of both
Wheat: usually brings more oak spices such as cinnamon, clove, and nutmeg, and a slight breadiness. There's also a greater focus on orange.
Rye adds other things that inevitably compete with the spice and orange, so those notes don't feel as strong while the rye-influenced notes draw more of your attention. This is all my experience on the matter, so take this as a guide and not an absolute. Try this comparison for yourself as well. I think you'll learn a lot AND drink bourbon in the process.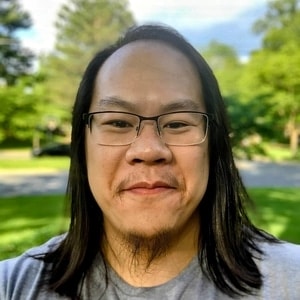 I have far too much fun writing about whiskey and singlehandedly running The Whiskey Shelf to bring you independent, honest, and useful reviews, comparisons, and more. I'm proudly Asian American and can speak Cantonese, Mandarin, and some Japanese.
There are no sponsors, no media companies, and no nonsense. Support The Whiskey Shelf by 
Buying Me A Shot
.
Maker's Mark Cask Strength Comparison