1980s Old Forester 86 Proof Bourbon ​review
1980s Old Forester 86 Proof Bourbon
1980s Old Forester 86 Proof Bourbon Details
Distillery: Old Forester
Type & Region: Bourbon, USA
Alcohol: 43%
Composition: I'm not sure if it's change over time. The current release is 72% corn, 18% rye, 10% barley
Aged: NAS
Color: 1.3/2.0 on the color scale (russet, muscat)
Price: $30 (purchased in Japan)
From the back label:
"No other whisky in the world is made like Old Forester. It is completely unique. Old Forester is made naturally. It is never blended. It is matured under exacting conditions – in oak barrels – to control temperature and humidith. It derives its color and final flavor solely from the maturation process. Only after being carefully checked for bouquet, flavor and color, is it finally bottled. The process is a slow and natural one, but an extremely necessary one, for only in this manner does Old Forester become Great Whisky."
1980s Old Forester 86 proof bourbon overview
I've said this a few (maybe too many) times that Japan is the magical land of old bourbon. I benefited from it again when I found this 1980's Old Forester 86 proof bourbon chilling on a store shelf in Tokyo. It was a mom and pop store, not a resell store, so it must have sat there for a while, or was recently found in the back and put out. Either way, Japan has been a goldmine… lucky me.
If it helps, the blue code on the front label is BB 307345, and the tiny code on the bottom left part of the label is 02 1201 84 03 FP.
I state the 1980's because I'm not 100% sure when this was bottled, as the year isn't marked on the bottom of the bottle and the laser code doesn't provide much detail (to my untrained eye at least). But from what I could find online, my best (yet still uncertain) guess is that this bourbon was bottled somewhere between 1985 and 1989, with the upper bound being a bit more certain because the label changed in ~1990 (I have one of those too).
Whiskey Auctioneer has one marked  BB 307293 that they say is from 1988. So if we assume that is correct, my BB 307345 isn't that far off, so it could be from 1988 or 1989. It also had a plastic wrap over the cap, not a paper tag, so it's not from the 70's either. And while I could be wrong about the exact year, there's no mistake that this is old Old Forester bourbon.
I'm not the expert on this bourbon's history, but I'd like to think that I'm a bit of an expert at drinking them. Let's uncover yet another piece of bourbon history in this 1980's Old Forester 86 Proof Bourbon review.
1980s Old Forester 86 proof bourbon smell
Right off the bat this 1980s Old Forester 86 proof bourbon has a lot of character not found in the modern release. There's darker honey, ripe peach and apricot, dried cherry, dry musty old oak, a hint of gouda cheese I usually find in Armagnac finished bourbons (e.g., Joseph Magnus Cigar Blend), and a bit of chocolate covered cherry. 
It has a pretty nice dark and fruity roundness with an earthy dryness that adds to the darkness and further suggests that there's a good amount of older bourbon in here. While it's not so bold or dense, it still has a wide enough range of scents and body to keep me smelling.
Old Forester 86 Proof 1980s smells similar after swirling with darker honey, slightly ripe peach and apricot, cherry, vanilla buttercream, darker licorice, fennel, dry oak, and a little ginseng, clove, spring greens, and chocolate. Old Forester these days is known for the banana note, but I'm not getting it. With all those notes, dusty Old Forester 86 proof has an interesting low end sweetness, herbalness, earthiness, and oakiness of a much high-rye mashbill, as well as some of the darker qualities of older bourbon that overall make it smell very good.
I can confidently say from memory that the modern release smells far less mature. The barrel proof also doesn't have anywhere near as much fruit and nuance. But unfortunately because of the ABV, it still has some dullness that takes away from the overall experience, and doesn't quite pop like the 1993 Blanton's Red does. Then again, this was probably a cheap bourbon back in the day…but it still smells very nice.
1980s Old Forester 86 proof bourbon taste and aftertaste
My first sip has a great toasted caramel and vanilla, cherry, sweet oak, dried licorice and fennel, dried apricot, cherry, orange peel, cinnamon, clove, coffee ground, and a little ginseng. I really like the mix of fairly rich sweet, fruity, and herbal flavors with a solid oaky roastiness and dryness. It's not explosively flavorful and dense per-se, but still has a noticeable roundness and depth that is more luxurious than today's Old Forester 86 Proof bourbon, or even Eagle Rare or Buffalo Trace for that matter.
After "chewing" it's just as roasty, sweet, and herbal with honey, roasted oak, vanilla cream, coffee grounds, ripe peach and apricot, cherry, licorice, fennel, cinnamon, clove, dark chocolate. It's pretty dry and oaky, and seems to ebb and flow with the other flavors. The oakiness, and variety of fruit, spice, and earthiness makes this taste pretty old, and there's no youthful graininess at all.
The flavors have a slightly above average viscosity and flavor, outperforming it's ABV. Still, the slightly dulled flavors hold this back, but they also had a bottled in bond version if people wanted higher ABV back then. These days, those old bottled in bonds are very difficult to find, even in Japan.
The finish starts off sweet, herbal, and oaky that's honey, toasted vanilla, cherry, roasted oak, tobacco, cinnamon, licorice, clove, and coffee grounds. Over time it actually becomes a little more oaky and dry, yet also has a refreshing lingering mint and citrus

"Chewing" leaves sweet honey, licorice, peach, and cherry up front that quickly fades into drier oak, ginseng, and a drier herbalness. The dryness and herbalness perk up in the finish, less so in the flavors themselves, so this Old Forester 86 proof from the 1980's finishes up quite old.
If you're shopping on Amazon, support The Whiskey Shelf by shopping through my affiliate link – Shop Amazon. I may earn a commission from your Amazon purchases.
Old Forester 86 Proof Bourbon 1980s Rating

I've had a blast drinking 1980s Old Forester 86 Proof Bourbon. It's quite fragrant and tasty, showing off some of the more round, complex, fruity, oaky, and earthy qualities that likely come from the older bourbon in the blend. 
It's noticeably more sweet, fruity, earthy, mature and developed than the one we get today. And for better or worse is super easy to drink without sacrificing too much from the experience. It's undoubtedly a great $30 purchase. Now if I could find the bottled in bond.

That said, it's not quite as excellent as the 1993 Blanton's Red. That's not actually a fair comparison because Blanton's Red is the older and the more expensive bourbon (back then and now), just like comparing the modern versions doesn't make any sense. 
The point moreso is that dusty bourbon is not guaranteed to be "Top Shelf", but I can say that it likely makes it better than today's releases because distilleries had so much more older bourbon to blend with no real concern about running-out.
Don't get me wrong, the modern release is solid, albeit a "Mid Shelf" bourbon, but man they don't make Old Forester like they used to. Old Forester was probably pretty cheap in the 80s, but it doesn't smell or taste cheap. This would be a superb budget bourbon if Old Forester was selling this for $20-30 today. 
To wrap everything up, I'd totally buy another 1980s Old Forester 86 Proof bourbon at around $30, but wouldn't necessarily overpay since I know how it drinks. Ironically, a woman at a store out in the middle of nowhere wouldn't sell me one for $23, even though it was on the shelf and had a price tag. But that story is for another time.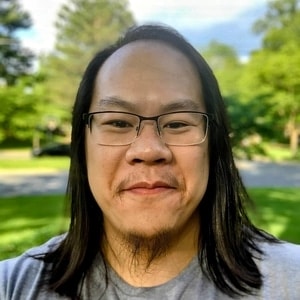 I have far too much fun writing about whiskey and singlehandedly running The Whiskey Shelf to bring you independent, honest, and useful reviews, comparisons, and more. I'm proudly Asian American and can speak Cantonese, Mandarin, and some Japanese.

There are no sponsors, no media companies, and no nonsense. Support The Whiskey Shelf by Buying Me A Shot.

Comments are closed.