Jim Beam White Label​ review
Jim Beam White Label Details
Distillery: Jim Beam
Type & Region: Bourbon, Kentucky, USA
Alcohol: 40%
Composition: 75% corn, 13% rye, 12% malted barley
Aged: 4+ years – straight bourbon without an age statement
Color: 1.1/2.0 on the color scale (burnished)
Price: $15-20 MSRP (750mL)
From the Jim Beam website:
"Since 1795, Jim Beam has been crafted by the Beam family and distilled with a strong sense of family values. Seven generations later, it's still made with those same values and aged twice as long as the law requires. Perhaps that's why, today, Jim Beam stands as the World's #1 Bourbon. Elegant. Smooth. Refined. That's what 4 years of aging in newly charred American white oak barrels does to our bourbon. But every drop is worth the effort, and we love the idea of sticking to our great-great-grandfather's recipe.
Jim Beam White Label​ Overview
Jim Beam is one of the oldest names in the business and one of the best-selling bourbon brands in the US and the world. It was founded pre-prohibition and had one of the rare licenses to continue to operate through Prohibition to create "medicinal" alcohol, along with the likes of Brown Forman.
In this day and age, it's so widely sold that you can find it in virtually every liquor store in the US. It's also stocked in every convenience store in Japan, which you can than Suntory for since it owns Jim Beam. And as an added fun fact, I've found Jim Beam White Label at some 7-Elevens in China.
In Japan at least, it's one of the most popular whiskeys used in highballs (soda water + whiskey + lemon).
Just like
Buffalo Trace
 is for the entire Buffalo Trace product line, Jim Beam White is often the gateway to everything else from Beam, including Jim Beam Black and two of my personal favorites:
Knob Creek Single Barrel
and
Booker's
.
So with a bourbon this available and affordable across the planet, you might be wondering, "can this be remotely decent, or is it just mass-produced swill?" I bought a 200mL bottle from 7 Eleven in Japan to find out what it offers in this Jim Beam White Label review.
Jim Beam White Label​ Smell
Jim Beam White Label starts with honey roasted peanut butter (honey, dried nuts), vanilla, red apple, apricot, roasted oak, cinnamon, something floral, licorice, caraway seed, and orange peel. At least for me, it doesn't feel overly nutty, but I can tell that there's a thin coat of it on everything. It's not for everyone, but I eat a lot of peanut butter so I'm used to it.
It really doesn't smell too bad after some rest, so it's a good start. It's somewhat varied with sweet, fruity, oaky, herbal, and spicy notes, but at the same time it isn't rich, complex, or interestingin any way. At least I don't think, "ew".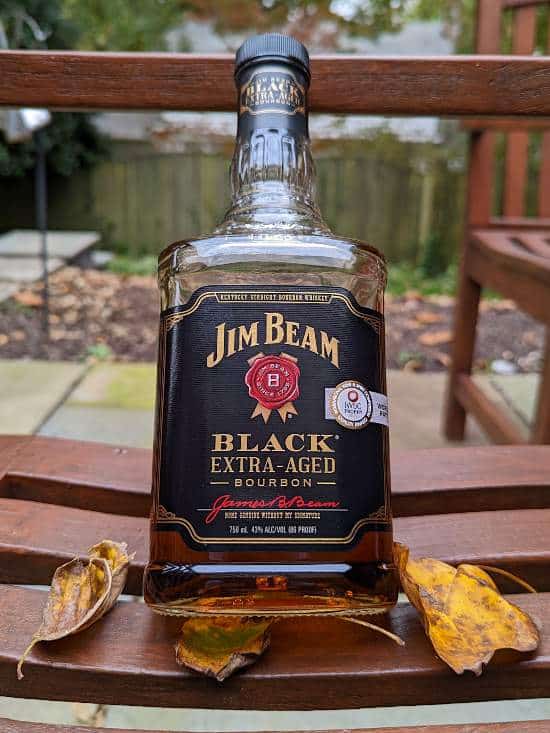 After "swirling" Jim Beam White Label has lightly nutty and grassy honey, apricot, licorice, vanilla, roasted oak, cinnamon, toasted pineapple, and lightly earthy caraway seed. Swirling seems to shift the balance in a nice way, bringing a little more of the herbalness and fruit to the front. A little bit of lower-end is starting to emerge too.
Don't get me wrong, Jim Beam White Label is very much still light and surface level in every way, but I keep smelling it and thinking it's not bad at all. There's nothing off, wacky, or funky about it, and oftentimes that's half the battle.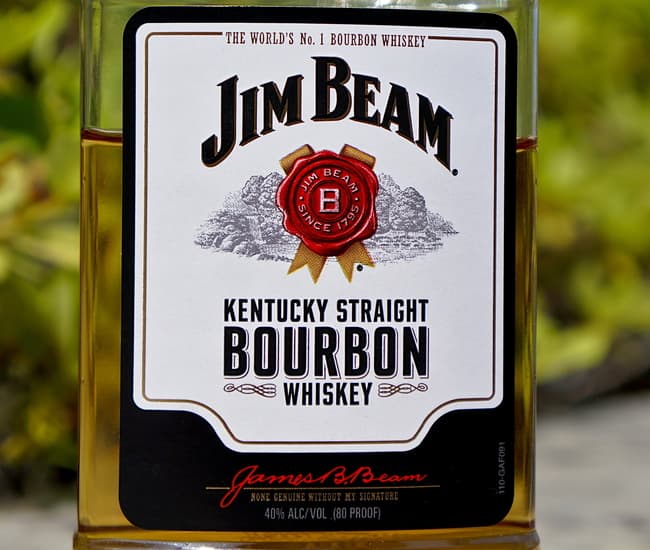 Jim Beam White Label​ Taste and Aftertaste
The flavors start with nutty honey, roasted oak, caraway seed, vanilla, toasted grains, cinnamon, and apricot. Unfortunately, the scents promise something a bit different than what the flavors actually offer. It's a bit of a letdown.
This is where Jim Beam's youth and/or less desirable barrel selection shows with the more forward dry oakiness, earthiness, and toasted graininess that push aside the more delicate fruit and herbal flavors that were in the scents. None of it is overpowering, but I don't get these particular oak and grain-driven flavors with older, or at least more mature bourbon.
New Riff Single Barrel Bourbon
is 4 years old, and has way more to offer.
But there's still some sweetness and fruitiness there so it's not totally bland and devoid of character. It's just thin, young, and not that interesting. The heat is fine though and it doesn't have and of that unpleasant alcohol taste that sticks out in
Old Forester 86 Proof
.
After "chewing" Jim Beam White Label has nutty honey, toasted grains, vanilla, caraway seed, licorice, apricot, roasted oak, cinnamon, and dried grass. The flavors are still fairly thin, but the range of sugar, fruit, spice, oak, herbal, and earthy start to appear, so there's a little bit going on that I can appreciate.
The nuttiness also gets stronger, and a slightly stronger earthy dryness emerges that I don't like all that much. It's not overbearing, but unfortunately slowly builds with each sip, which is a turn-off. The earthy graininess especially makes it clear that Jim Beam is young and not matured enough just yet.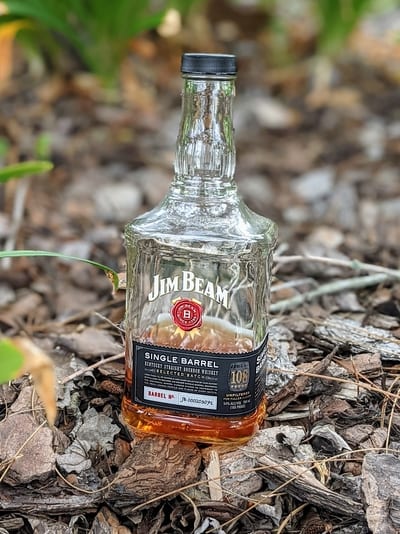 The finish initially leaves honey roasted peanut butter, toasted oak, apricot, and licorice. And after "chewing" it's peanut butter, honey, roasted oak, dry grass, this dry earthiness, cinnamon, dried apricot, licorice, and toasted grains. Unfortunately, subsequent sips become more dry, which I don't think is good.
It's all ok / acceptable for a bourbon at this price, and thankfully there are other Jim Beam expressions that are more mature.
Whiskey is also for sharing, so I use
Vivaplex, 12, Amber, 2 oz Glass Bottles, with Lids
for smaller samples and
Vivaplex, 12, Amber, 4 oz Glass Bottles, with Lids
for larger ones. Full transparency – This is an Amazon affiliate link so I may earn a commission if you buy this or something else. Regardless, I actually use these myself.
Jim Beam White Label​ Rating

There was a moment there that I thought Jim Beam White Label Bourbon was going to shock me and be pretty good. Then the flavors came in pretty thin and immature with the youthful dry oak and grain to let me down and completely push it out of "Mid Shelf" consideration.
Just like
Jack Daniel's
, the scents actually promised a nice experience, only for the flavors to drag it down and justify the very affordable price…almost too affordable. I don't know exactly what it is about my senses, but there often are certain traits that lurk in the flavors that I can't smell.
Nonetheless, I've had it before at various events and enjoyed it enough, so it still mostly gets the job done. I don't necessarily recommend it, but it works fine in a bind when there aren't other options. It's also a way better option than
Buffalo Trace's Benchmark Bourbon
, which I highly recommend you try to avoid.
At the same-ish price, there are far better options. Evan Williams Black Label comes to mind. It's also somewhat nutty and grassy, but has more all-around development that really surprised me. To me at least, it seems to be the better version of Jim Beam White. And if you're willing to splurge, there's
Evan Williams Bottled in Bond
for a few dollars more.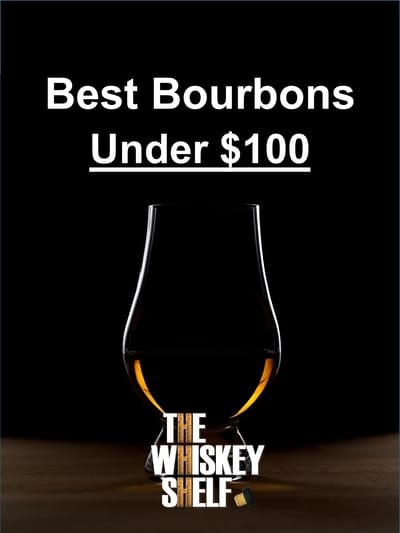 If you want to spend even less (let's say sub-$15),
Old Taylor
is another compelling option and one of the best handles (1.75L) under $20. Too bad it's allocated, because it's actually good. I also wish Costco could continually stock the
Barton-sourced Small Batch
or
Bottled in Bond bourbons
, which are incredible value as well, but I think that's not going to happen.
So long story short – I recommend that you avoid Jim Beam White Label if you can and get Evan Williams Black Label or Evan Williams Bottled in Bond instead.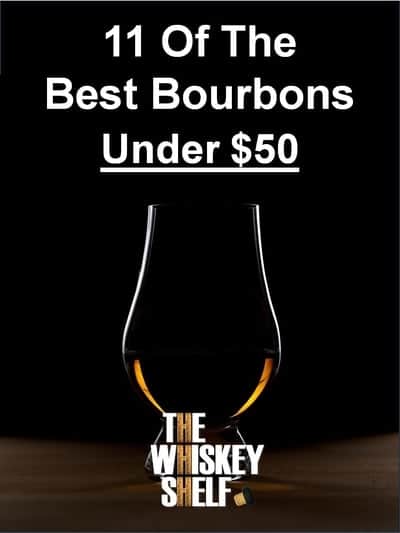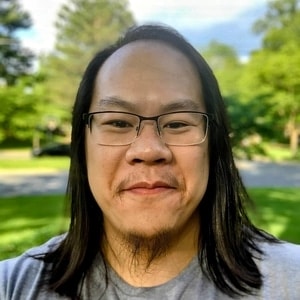 I have far too much fun writing about whiskey and singlehandedly running The Whiskey Shelf to bring you independent, honest, and useful reviews, comparisons, and more. I'm proudly Asian American and can speak Cantonese, Mandarin, and some Japanese.
There are no sponsors, no media companies, and no nonsense. Support The Whiskey Shelf by 
Buying Me A Shot
.
Comments are closed.