1792 Small Batch Review [In Depth]
1792 Small Batch Bourbon Details
From the company website:
"1792 Small Batch Bourbon is sophisticated and complex. A distinctly different bourbon created with precise craftsmanship. Made from our signature "high rye" recipe and the marriage of select barrels carefully chosen by our Master Distiller. 1792 Bourbon has an expressive and elegant flavor profile. Unmistakable spice mingles with sweet caramel and vanilla to create a bourbon that is incomparably brash and bold, yet smooth and balanced. Elevating whiskey to exceptional new heights, 1792 Bourbon is celebrated by connoisseurs worldwide."
1792 Small Batch overview
1792 Small Bourbon seems to be everywhere. If you've been to a liquor store's bourbon aisle, it's highly likely that you've seen the uniquely-shaped bottle with the maroon-ish colored neck label. I don't even know how to describe the shape…maybe like a sail? Regardless, it's probably everywhere because it's one of the most affordable options from the Kentucky-based distillery that's also owned by Sazerac.
And if you didn't know already, yes that's the same Sazearc that owns Buffalo Trace, although they really keep them separate with different mashbills, locations, and other things. The distilleries are 60 miles apart, and it seems like they operate them fairly independently. In my experience so far, they're very different bourbons, so don't get any crazy ideas about it being exactly the same as
Buffalo Trace
.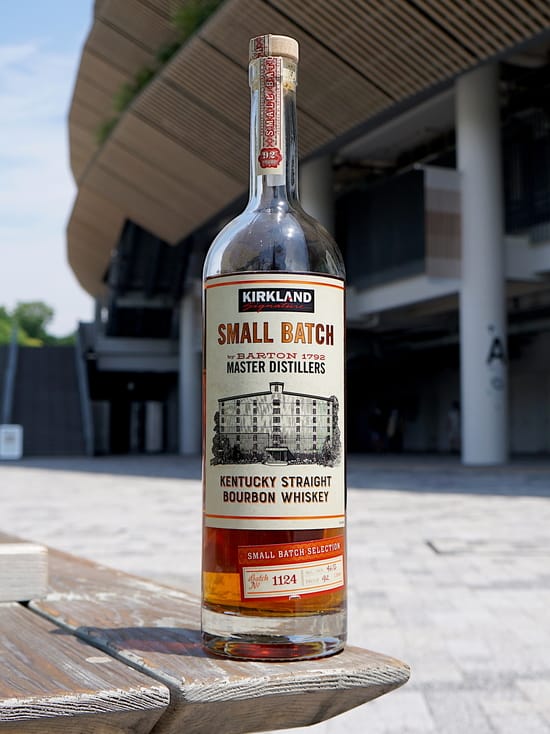 For some of us, 1792 may be even better "known" for being the source of various popular brands that include the double-digit age-stated Calumets, Sam Houstons, and Cream of Kentuckys, as well as components of Bardstown Bourbon Company's Discovery and Fusion blends. A lot of places source from them, but it'd be great if they took back some control and leaned in harder into their own brands to bring us even more exciting whiskeys. I'm going off the rails so I'll stop at that.
To the point of the Small Batch being the easiest to find, they also have Single Barrel, Bottled in Bond, Full Proof, Sweet Wheat (wheated), and 12 Year old versions. Those are often hit or miss to find for some reason (I find that odd), so it's not that crazy if you've rarely seen the other ones before. Just know that they exist, and hopefully you'll get the chance to find those.
For now, find out if you should consider getting a bottle the next time you're at the store (because there's a high chance you'll see it) in this 1792 Small Batch Bourbon review.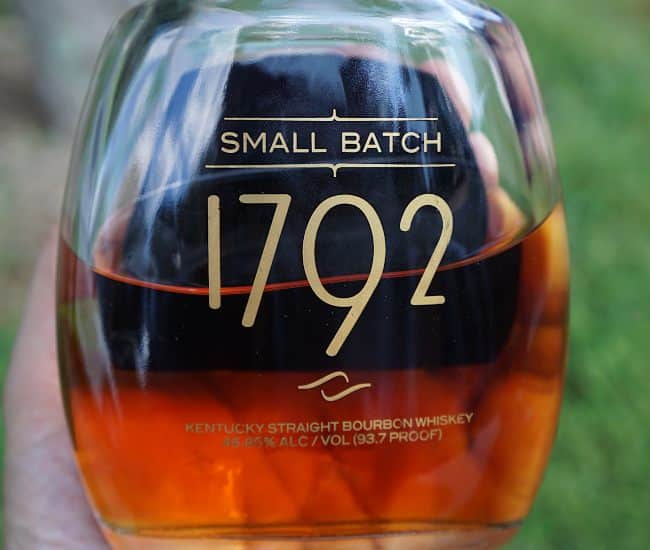 1792 Small Batch starts off caramel, cherry, and licorice forward (that's nice), followed by vanilla, roasted oak, cinnamon, orange, caraway seed, cotton candy, musty corn, and coffee grounds. Hey, it smells good, more fruit and herbal-forward than I expected, but still light and reserved. This has been airing out for weeks and still feels closed-off, which doesn't help the experience.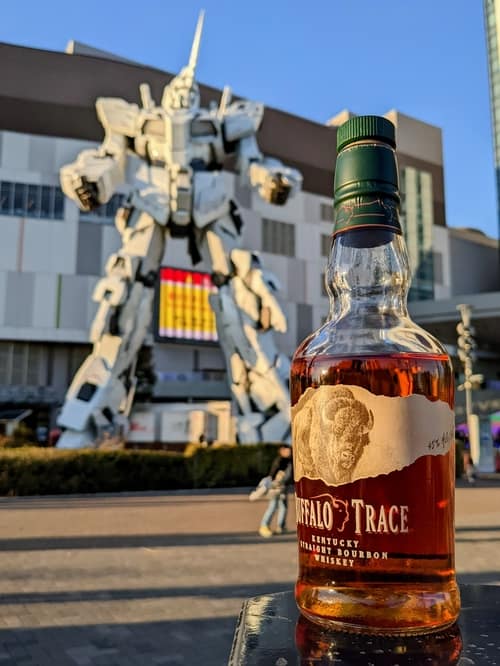 I don't remember 1792 Full Proof smelling like this, although there are probably many differences besides proof that lead to that. I think Full Proof is around 7-8 years old, while I wouldn't be surprised if Small Batch was 4-5, although I could be wrong.
After swirling, I smell licorice-y honey, cherry, orange, vanilla, roasted oak, cinnamon, clove, and a little grass. Again, 1792 Small Batch Bourbon is more sweet, herbal, and fruit-forward with no graininess or no funkiness. I really don't like it when bourbon has those two youthful notes, and Benchmark Bourbon is a prime example of that, and Stellum Bourbon to a much lesser (but still present) extent.
1792 Small Batch taste and aftertaste
Honey, vanilla, licorice, cherry, dried orange peel, roasted oak, caraway seed, cinnamon, nutmeg, and green grape come with my first few sips. I can immediately tell that there's no graininess to speak of, which is always a big plus for me. Without "chewing", 1792 Small Batch is surprisingly fruity, herbal, and delicate, although there is some oaky and spicy bite in the back end.
After "chewing", I get herbal honey, licorice, cherry, orange, roasted oak, cinnamon, clove, caraway seed, dried grass (but not nuts), and a little dark fruit and caramel nougat in the back. The darkness is a bit shy, but a good addition.
The flavors do change. Subsequent sips make the oak, spice, and grass swell to have a bigger presence, but still mostly allows the herbalness and fruitiness to stay in the front while it swirls around every part of the flavors. That swell does hinder my enjoyment a little bit.
In some ways it feels like
Four Roses Single Barrel bourbon
with the "delicate fruit and rye" personality, but it also starts to give off more of the oaky and spicy traits I find in 1792 Full Proof, but clearly less full bodied and sweet.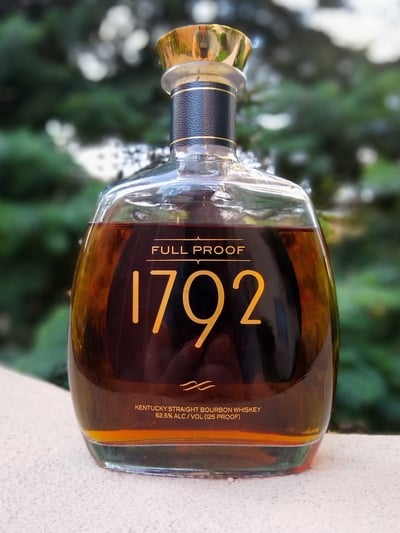 At first, the aftertaste has honey, licorice, vanilla, cherry, orange, roasted oak, cinnamon, and caraway seed with lingering oakiness and a slight earthiness and bitterness that isn't overdone.
Now after "chewing", there's honey, licorice, cherry, roasted oak, cinnamon, caraway seed, and grass. The oakiness and earthiness that open in the flavors also take over just a bit. It all falls off pretty quickly, leaving lightly sweet oak tannins and caraway seed.
1792 Small Batch is easy drinking and surface level, but still tastes pretty good.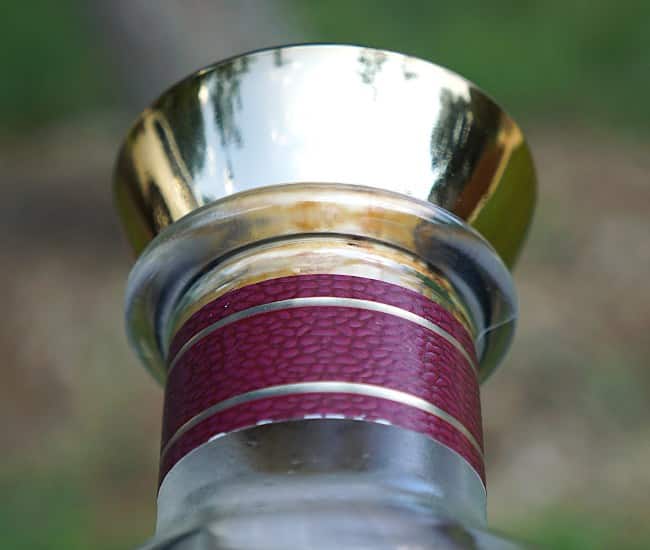 If you're shopping on Amazon, support The Whiskey Shelf by shopping through my affiliate link – Shop Amazon. I may earn a commission from your Amazon purchases.

1792 Small Batch Bourbon is a generally pretty easy-drinking and enjoyable bourbon, but it's not going to get any extra points for being that good or an amazing value. It's got a little fruitiness and herbalness, but nearly as much oak, spice, and earthiness in ways that leaves a bit to be desired. All I can really say is that it's a solid but unspectacular bourbon that smells better than it tastes, and ultimately gets the job done neat. I will never say no if offered, unless I've had too much already. Drink responsibility folks.
I'd also be more compelled to pick Jim Beam Black Label because it seems to have a bit more richness and fruitiness going on in there, and none of my qualms about the oak and earthiness. I only mention Jim Beam Black because I reviewed them back to back, and so it lingered in my mind while doing this review.
So you have a lot of better options, in my opinion of course. But given how big Barton 1792 is, there's also value in learning about what they have to offer across the spectrum. I'm a big fan of the Full Proof, but still need to review the single barrel, bottled in bond, 12 year, and Sweet Wheat. I still have a lot to learn, but I'm slowly getting there.
Since I have also reviewed Kirkland Small Batch Bourbon (sourced from 1792), I'm obligated to offer a few thoughts on how they compare because they seem similar. Mind you, this is purely from memory and not an actual side by side. That said based on my written review, I recall Kirkland Small Batch being a little bit more earthy, oaky, spicy, and grainy.
I'd go as far to say that Costco's version is a little more youthful and intense, although I'm not sure how wide the gap in quality might be. I can't compare them because I bought the Kirkland Small Batch in Japan and didn't bring any back to the US. But for $20 for 1L, Kirkland's version is a way way better value, availability and Costco membership withstanding.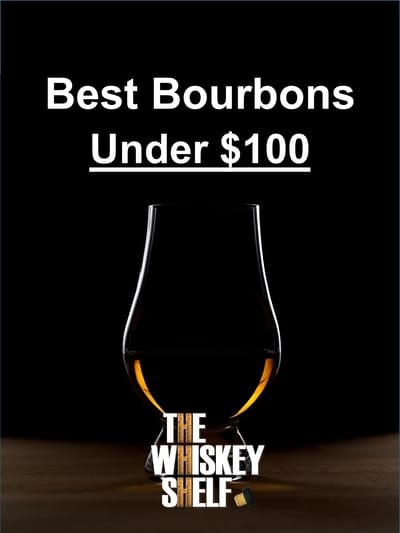 Adjusting for different bottle sizes, it's around 40-50% cheaper, and not necessarily that much worse. And also for less, Kirkland Bottled in Bond is a more interesting bourbon and more affordable.
You won't be mad at getting 1792 Small Batch, but I don't think that you won't be particularly impressed either. It gets the job done and has worked well for me in the past, and it'll serve you well too if it's what you choose to buy and/or drink.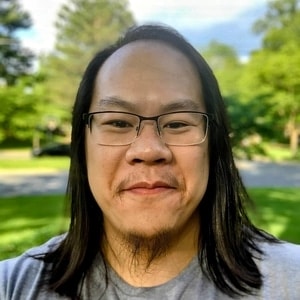 I have far too much fun writing about whiskey and singlehandedly running The Whiskey Shelf to bring you independent, honest, and useful reviews, comparisons, and more. I'm proudly Asian American and can speak Cantonese, Mandarin, and some Japanese.
There are no sponsors, no media companies, and no nonsense. Support The Whiskey Shelf by 
Buying Me A Shot
.