EH Taylor Single Barrel Review [In Depth]
EH Taylor Single Barrel Bourbon
EH Taylor Single Barrel Bourbon Details
Distillery: Buffalo Trace
Type & Region: Bourbon, USA
Alcohol: 50%
Composition: Buffalo Trace Mashbill #1
Aged: Not disclosed
Color: 1.4/2.0 on the color scale (tawny)
Price: $70 MSRP, I paid $80, secondary is much higher
From the company website:
Colonel Edmund Haynes Taylor, Jr. is widely considered one of the founding fathers of the bourbon industry, fighting for the Bottled-in-Bond Act of 1897, nearly three decades after he purchased what is now called Buffalo Trace Distillery. During his time, Taylor implemented several innovative methods still used today, including climate controlled aging warehouses. Many of the barrels selected for the E.H. Taylor, Jr. Single Barrel are aged in Warehouse C, which was built by Taylor in 1881 and proven to be an excellent aging warehouse. Each barrel is hand-picked and Bottled in Bond at 100 proof to honor its namesake.
eh taylor single barrel bourbon overview
Up in this EH Taylor Single Barrel review, I have barrel B1704813 from 2017. And even more fun, I found this during my exploration of Japan in 2021, where I really didn't expect to find one.
This time, I had to go really out of my way to find this one. I was traveling around the Tohoku area (northeast Japan) and found it for $80 in a store in Akita (the city, not the dog… although I did get to pet an adorable Akita dog too). Akita is really off the beaten path for most tourists, which might explain why I did.
As a refresher, EH Taylor Single Barrel is one of many sought-after mash bill #1 bourbons. The twist is that it's specifically aged in one of the old rickhouses that was built during Colonel Taylor's time at the distillery, long before it was called Buffalo Trace.
In my experience, EH Taylor bourbons come out quite different from other mashbill #1 bourbons such as
Eagle Rare
and
Stagg Jr
, likely due to warehouse, barrel selection, and other factors.
This is actually my second time reviewing EH Taylor Single Barrel, with a
2018 release being my first
. Funny enough, I'm going back in time for my second review. Bourbon was in a very different place in 2018 when I bought and reviewed the first one. It was actually on a shelf at 4pm and no one had lined up outside to get it. It was very normal and easy…but not anymore.
That first bottle was good but nothing special, which left me unimpressed given the budding hype. That hype has turned into full-blown mania. When I
compared it to EH Taylor Small Batch
, it lost because it was actually a bit hotter and not as developed. It was strange to discover that, but single barrels are inherently not consistent and I probably got a not as good barrel.
But you know what, I'm an optimist and I want all bourbon to be great, so let's find out if I have better luck the second time around in this EH Taylor Single Barrel Bourbon review.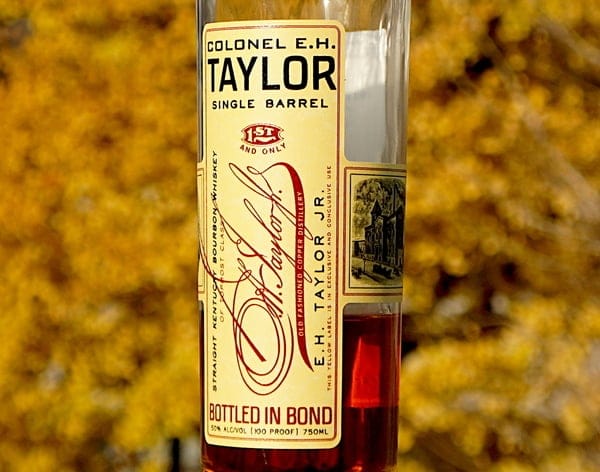 eh taylor single barrel bourbon smell
Oh that's very nice. EH Taylor Single Barrel wafts dark brown sugar, cherry, apricot, cherry, vanilla, roasted oak, cinnamon, fennel, dried licorice, and dark chocolate in my nose. It's dark and rich, sweet and fruit-forward. At first, it's not necessarily so varied, but still quite fragrant and dense with minimal heat. It's smells delightful though.
Swirling perks up the oak, which covers up the rich sweetness and fruitiness I found at first. Thankfully it opens up again after a few minutes, re-revealing roasted brown sugar, vanilla, apricot, orange, apple, licorice, ginger, cardamom, caraway seed, roasted oak, and cinnamon.
It's actually sort of gingersnap cookie-like with a nice sweet and spicy floralness and vibrance from freshly sliced ginger and licorice. It's sort of like Blanton's Takara Gold and
Straight From the Barrel
in that sense.
This EH Taylor Single Barrel is dark sweet and fruit-forward, but still has a great oaky, earthy, and spicy backbone. It also has this floral, vibrant, and brighter side that's adds great contrast too.
eh taylor single barrel bourbon taste and aftertaste
This barrel starts off with a burst of caramel, orange, vanilla, earthy and roasty oak, dark and dry licorice, apple, and cherry. It's wonderfully balanced between the sweetness, fruitiness, herbalness, and earthiness, with a great oaky background and not much bite.
"Chewing" is where the flavors really take off. There's a rush of caramel, roasted vanilla, earthy caraway seed, ginger, cardamom, apricot, orange, apple, roasted oak, and cinnamon. All the traits have so much more complexity and depth, so yeah it's all very tasty.
My point is that this EH Taylor Single Barrel successfully hits all these sweet, fruity, earthy, herbal, oaky, and spicy flavors that have me hooked.
It even has a slight savoriness from the caraway seed and ginger that also reminds me of baked bread, but not in the youthful grainy way that young bourbon is. It's like a frosted gingersnap cookie or gingerbread. The heat builds up a little over time, but it's still nothing bad at all.
The finish is sweet, earthy, and oaky with honey, orange, apricot, vanilla, roasted oak, caraway seed, licorice, and a little dry ginseng. There's longer-lasting orange, apricot, licorice, roasted oak, and dry ginseng – very nice.
It's all similar after "chewing" as well with honey, earthy caraway seed, cardamom, ginger, roasted oak, cinnamon, and licorice. Gingersnap again comes to mind. A yummy end to a fantastic bourbon.
This barrel of EH Taylor Single Barrel tastes amazing. This is what I hoping to get with the first bottle I ever purchased.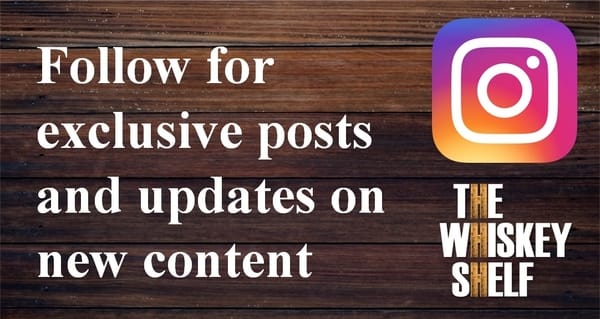 If you're shopping on Amazon, support The Whiskey Shelf by shopping through my affiliate link – Shop Amazon. I may earn a commission from your Amazon purchases.
EH Taylor Single Barrel Rating

No kidding, this 2017 barrel of EH Taylor Single Barrel bourbon is excellent and I'm pleasantly surprised because my experience with the first barrel wasn't nearly as good. I enjoyed the heck out of this one while I traveled Tohoku, and reviewing it really explains why I did.
Oddly enough, this particular EH Taylor Single Barrel has a similar sweet, earthy, and spicy gingersnap personality to Blanton's Takara Gold and
Blanton's Straight From The Barrel
, but definitely outdoes Takara Gold with more expressive, rich, and vibrant everything.
It's not as heavily dense and intense as Straight From The Barrel, instead bringing more fruitiness, nuance, and complexity. Sure they have different mashbills, but they're still both super sought-after Buffalo Trace-made bourbons. I'll have to compare EH Taylor Single Barrel and Blanton's at some point.
A bottle like this particular EH Taylor Single Barrel this would sort of explain some of the hype around it, but it's still definitely not nearly amazing enough to justify the sky-high desirability and huge markup. It's all subjective and people will pay what they want, but I do all of this trying to ignore the name and hype. Then again, I can't ignore the hype when I have the chance to get one for close to MSRP.
The biggest challenge with these single barrels, by definition, is that every barrel is going to be different. As a result, some are going to be better than others, and there's no guarantee that every barrel is amazing like this one. I know from personal experience and have been burned before.
There's probably no real rhyme or reason to determine which ones are better until you open it and find out for yourself. The first one I reviewed was from 2018 and this one from 2017, so any differences likely don't come from the time period. It may just come down to barrel selection this time.
Good luck, may the odds be ever in your favor.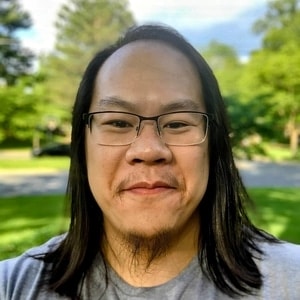 I have far too much fun writing about whiskey and singlehandedly running The Whiskey Shelf to bring you independent, honest, and useful reviews, comparisons, and more. I'm proudly Asian American and can speak Cantonese, Mandarin, and some Japanese.
There are no sponsors, no media companies, and no nonsense. Support The Whiskey Shelf by 
Buying Me A Shot
.
Comments are closed.