Four Years And A Lot Of Views: 11 Things I've Learned Since I Started Blogging​
I've learned a lot in the past 4 years
You might be familiar with my blog, The Whiskey Shelf. I started it in the summer of 2018, because I had a lot of free time and it seemed like a fun hobby, and grew it from nothing to over 1 million views in about 3.5 years. From the data I can get, it's one of the most read (possibly #1) minority-run whiskey blogs in the US, and one of the top 6 or 7 US whiskey blogs. I'm extremely proud of what I've done so far, making it up as I go.
Now that I've past the 4 year anniversary of starting this blog (sometime in mid to late July 2022), I've done over 275 reviews and 100 comparisons, with more to come. Over the years, I've learned a lot about whiskey, whiskey blogging, and the whiskey creator industry. I want to share 11 insights with you, covering various topics, as a reflection of sorts.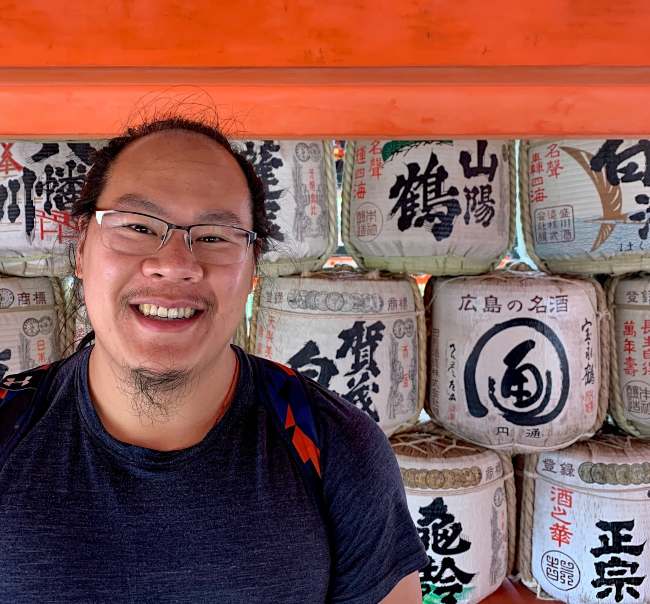 This isn't even whiskey, it's sake.
Whiskey blogging takes a lot of hard work and effort
Drinking whiskey is great, but running a whiskey blog is also hard work. For me at least, writing a review + shooting & editing photos + creating the online post usually takes 3-4 hours. That doesn't include the time and money it takes to obtain the bottle (some easier than others). It's not easy, but it's worth it and I think that many appreciate the detail. That means I've put in at least 1,000 hours into this blog, if not more. 
Creating the website was full of challenges and growing pains. Managing a website is not always smooth sailing. Even with all the tools we have today that make website creation easier, you can't just set it and forget it. So many things can cause a website to not work properly, and troubleshooting it is often not easy. Nonetheless, I keep doing it because I want to do the whiskey content side of it.
I've discovered some favorites
Many of my favorite bourbons from the past few years happened to have come from MGP. That includes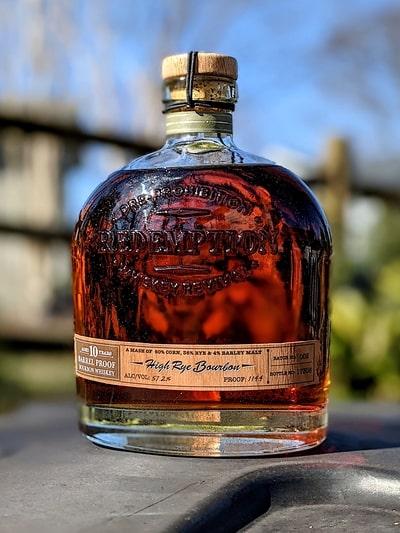 If you couldn't tell from the above list, I'm a big fan of finished whiskeys. The marriage with certain finishes, especially Armagnac or Port, complement each other so well and often create an even more spectacular end bourbon. Not every Armagnac or port finish whiskey is going to be great, but it certainly gets my attention to at least consider trying it.
Stagg Jr
used to be a favorite go-to I could occasionally get, but not anymore.
I have regrets about certain whiskeys
As a buyer and writer, of course I'm always juggling the delicate balance between money and bourbon. I can't buy and review everything, especially the really expensive stuff. And sometimes, I regret the decisions I've made.
My single biggest regret that I bought is
Old Carter 13 Year Single Barrel Bourbon
for $220. Many seem to love the brand, but my one experience was horribly disappointing. It was so hot (airing out the bottle for a month and for an hour in the glass) that I could never get a grasp or appreciate how it smelled or tasted. Flavor-wise, it was just thin, simple, hot, and astringent like a much cheaper bourbon, or just a bad barrel.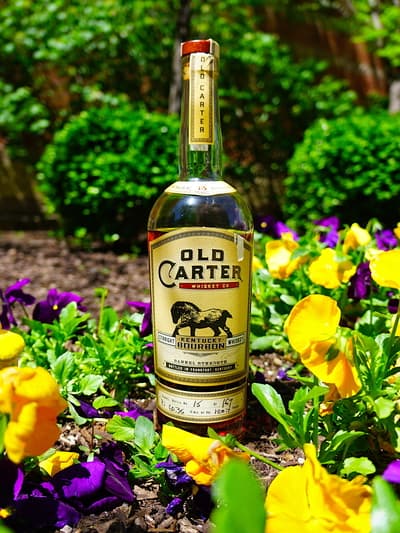 It's possible that this bottle went bad, which would not be the Carter's fault. If that's actually what they intended, then we are not on the same page. It's tough to stomach a bad $200+ whiskey purchase. I got a lot of heat from Old Carter fanboys for my negative review, and that doesn't even count the heat from the bourbon itself.
There was a 3-4 month period where the 6,000 or so bottles of Chateau de Laubade weren't flying off the shelves for $140. That's probably because it wasn't well known and/or it was expensive. As much as I knew it was amazing, for better or worse, I wasn't willing to spend even more money to keep 6+ bottles on hand. I got on the train early for one of the best bourbons I've ever had, but regrettably didn't take full advantage.
The lesson – if you know something is that good and undervalued, stock up if you can before it gets popular. Once it's popular, it's gone. That was easier to do a few years ago, but not anymore.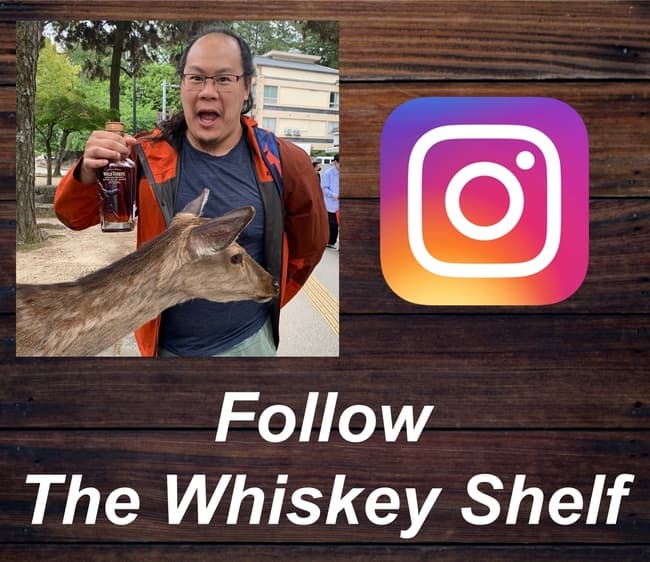 Buffalo Trace is…you know…
I've been lucky to review nearly every non-BTAC / Old Charter release (
nearly 40 of them including dusties
), so I have a well-rounded knowledge of how they are today and 30+ years ago. I've enjoyed just about everything they make, with the exception of the original
Benchmark Bourbon
. I highly recommend that you avoid it.
To be totally frank, most of their whiskey is fantastic for MSRP, whatever that is these days. But is it worth the hype? Hell no, not even close. I've bought and enjoyed my fair share of
Stagg Jr
and
EH Taylors
over the years, but at or very close to MSRP. I can't stomach paying upwards of 4-5x MSRP for those. I even bought one in Japan and happily drank it during my travels.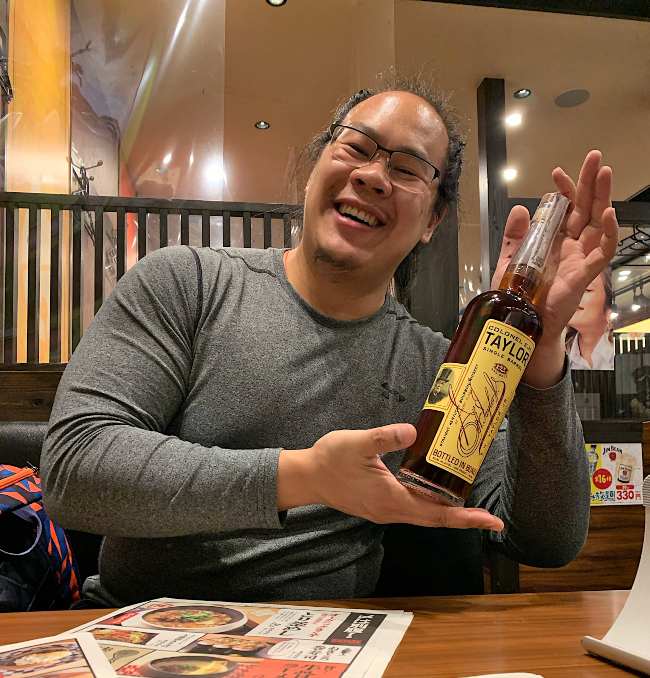 Yeah, I'll buy EH Taylor Single Barrel for ~$70 in Japan
Fine, it's terribly overhyped. While so many say it over and over, I actually have a lot of experience (and reviews) to back up that opinion. It's so over-hyped that Buffalo Trace told me that they cannot send samples to review because they don't need more reviewers / bloggers to drum up demand that they can't meet. I get their reasoning and can't blame them, but it sucks nonetheless.
You can get better at picking out notes, but it takes work and practice
I'm a very different blogger now than I was when I started. I've gotten so much better at doing it, and it came from doing review after review, comparing whiskeys, and paying attention to what I smell and taste in my everyday life. Even before I started, I'd been slowly working on my skills for years, visiting distilleries, trying all sorts of stuff, and talking to people about it.
As you experience more whiskey, you start to find things that are similar and different between them. For example, it took some time to get a sense for the Brown Forman's viscous banana note, but I can smell it from a mile away now after revisiting
Jack Daniel's
and
Old Forester
. And now I have the experience to say that X whiskey has this thing, but the other.
You'll never get better at it unless you work on it and pay attention. You may need someone to help you, and that's ok. If you don't care that much about picking out notes, that's great too.
There's no wrong way to drink whiskey, but there are better ways...
Drink whiskey however you want, but there are certain things to do / avoid if you want to get the most from a whiskey. You should avoid food, the outdoors, and areas with a lot of scents (good or bad). For me, food dominates the whiskey's flavors, so I can't pair food and whiskey. If I don't care about a whiskey's nuance, then I'll eat and drink at the same time.
The environment around you will also affect your sense of smell. Cooking and the outdoors are two things that dull my sense of whiskey smell. I will never do a review outside. Even when I do reviews indoors, I often use coffee grounds to refresh my nose. Unfortunately, it's not enough to overcome cooking and the outdoors.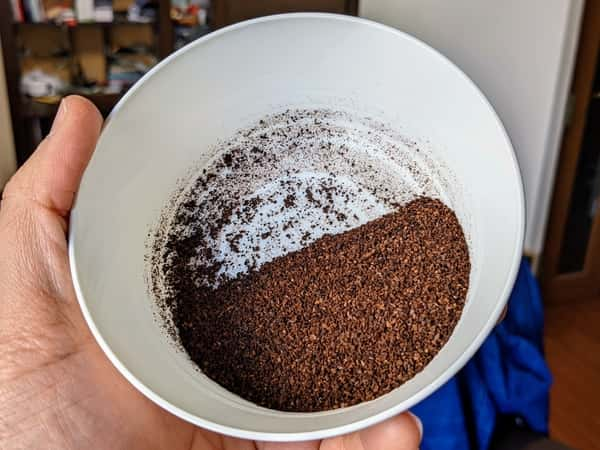 Coffee grounds (beans are good t00): my preferred tool to refresh my sense of smell
You should let your whiskey rest in the glass for at least 15 minutes to let it settle down for smelling and drinking. It helps tame the heat and allows me to pick out more nuance in the scents.
Putting that all together, if I see a review where someone pours a whiskey and immediately dives into smelling it and/ or does the review outside, then I don't think they will do a good job. That's also because I would never do that if I was doing a review in earnest.
As an FYI, I bought and use these Glencairn glasses for my reviews and comparisons (because they're the best): 
Glencairn Crystal Whiskey Glass, Set of 6, Clear, 6 Pack.
Full transparency, this is an affiliate link, so I may earn a commission if you buy this or something else from Amazon.
Japan is my favorite place to buy bourbon
I had the once in a lifetime opportunity to live in Japan, and I absolutely loved it. I wish I could be back there. If you've seen my
Instagram (here's a link to that)
, then you've seen some of the old bourbon I've found and drank / brought back to the US. I've found Wild Turkey from the 90's, tons of Blanton's from the late 80's / early 90's, and more.
Some of my best finds include
You will never find these bourbons in US stores. In the US these days, apparently you're lucky to even find Wild Turkey Rare Breed Bourbon.
Oh, and Blanton's is everywhere. I chuckled every time I saw cases of Blanton's Black and Red, because it's not a big deal. It's really not a big deal.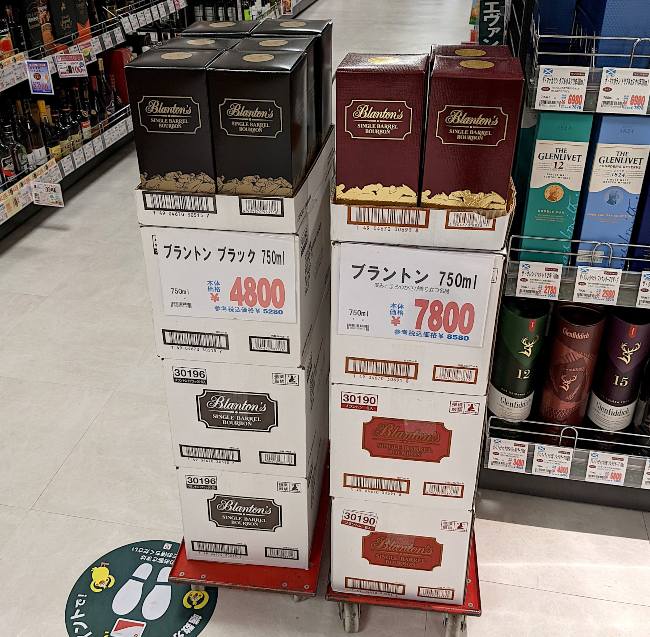 This happens in Japan. The prices are decent as well – ~$45 for Black and $72 for Red.
Old bourbon is so much better than what we get today
With a year of Japan travels, buying, and drinking under my belt, I realized that bourbon from before 2000 is generally much better than the same version sold today.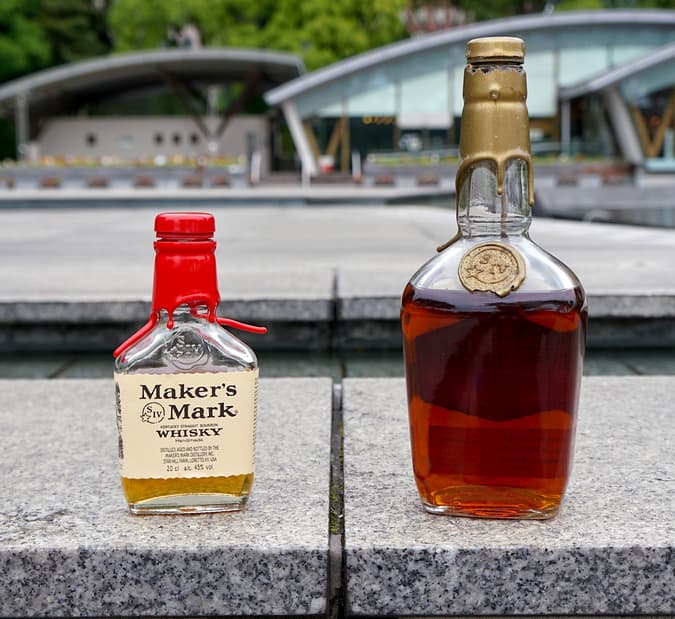 If you've only drank bourbon from the past 5-10 years, then you probably have no idea just how incredible it used to be. And if you've been drinking for decades, you're probably painfully aware how different it is now. I'm not saying that today's bourbon / whiskey is bad, there's just a generational difference where today's whiskey doesn't remotely resemble what it used to be. I don't even think that distilleries can make anything close to what was sold before 2000, even if they aged it longer.
I've done 7 or so old vs new comparisons, and the older version has always been drastically different and better.
In hindsight, YouTube might have been better
In 2018, "Whiskey Tube" was still a relatively new idea, and the biggest channels you follow today were pretty new. I personally preferred to write and picked blogging over vlogging.
Over time, YouTube has exploded in popularity, and it seems that today's whiskey personalities and "influencers" seem to mostly come from Youtube or Instagram, or are the "old guard" bloggers / podcasters from 8-10 years ago before "WhiskeyTube".
There are likely many reasons for it. My main hypothesis is that YouTube feels more interactive, engaging, and personal, which I think leads to more social media reach, engagement, and money. Think about it, YouTube's goal is to push more content, so it all sorts of features to promote content, social media, livestreams, and more. For better or worse, a blog exists as its own separate experience, and it's not always for the best.
With the more personal connection you get from YouTube, people get to know the name and face (aka, the person). With a blog, people see the words and it's easier to forget about the person behind those words because the face isn't as important.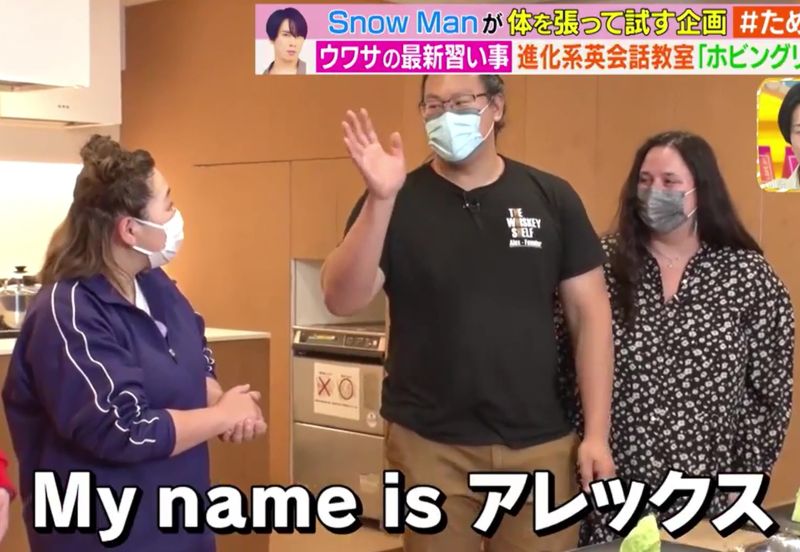 How many WhiskeyTubers have been on Japanese TV? They haven't, but I have.
For better or worse, money matters, and it seems to mostly go to YouTubers. If you want to get a glimpse into how different the earnings between YouTubers and bloggers, Patreon is just one channel that highlights it.
If you're wondering, Patreon shows the number of patrons and sometimes shows the monthly $ earnings for some accounts. From what I've seen, most of the Patreon money goes to YouTubers, with the exceptions being Breaking Bourbon, RareBird101, and Bourbon Pursuit. That's not so surprising, because they're some of the most popular non-YouTubers out there.
At the highest end, The Whiskey Tribe rakes in a whopping $34K+ per month ($408K annually before Patreon fees). The Bourbon Junkies receive over $19K a month (over $230k annually) from patrons. A number of other "WhiskeyTubers" are in the $3-10K a month range.

That's how much a WhiskeyTuber is getting per month via Patreon
The amount of money flowing to some YouTubers blows my mind. I tried Patreon and netted about $5 in a year. Yeah…it didn't work for The Whiskey Shelf, and it doesn't seem to work for most other whiskey bloggers either, even though larger than mine and with way more Instagram followers.
I don't regret my decision to have my own blog, as it's worked great and surpassed my wildest dreams. Nonetheless, I'm still a bit jealous from how much money, adoration, and glory some YouTubers get. An extra $50-100K a year wouldn't hurt either.
I've become critical and cynical of most other reviewers and websites with whiskey "content"
Everyone has their own preferences of what whiskey and YouTuber / blog they like, but I think my distrust and cynicism comes with the territory of writing my own reviews. I'm not saying that I'm the best reviewer, I just have my own opinions and expectations of how a good and useful review should be. Maybe I have become a bit curmudgeonly too in my "old" age as blogger.
As a result, I find most other reviewers to be vague and unhelpful, full of flowery language but lacking substance and information to guide me. It's like trying to read a Shakespeare novel, and I'm completely missing the point because I'm just trying to buy a bottle of whiskey. And some "reviewers"…well they don't actually say anything at all. Others might not trust me or like my style either, so it goes both ways and that's fine with me.
I think that's also why I have a tough time watching "WhiskeyTube": it doesn't offer the substance and detail that I want. There was a time that some of them were interesting, but I got tired of it. Again, this is just personal preference.
Don't get me wrong, there are a handful of reviewers that are good (and I read their stuff from time to time), but I've only ever consistently followed and trusted The Bourbon Culture. It meets my expectations for a good and useful review.
Outside of the well-known whiskey websites / publications, a lot of written whiskey content comes from media companies that hire writers who seem to know little to nothing about whiskey. From the many articles I've read, far too many are primarily regurgitations of what others have written (and occasionally reference The Whiskey Shelf). It's like a mediocre college research paper where all the information comes from the internet and has no independent thought.
Support writers who create original content. Creating original content is hard work, but it's easy for someone else to just reference it…and in some cases plagiarize / steal it.
There's always the chance that someone steals your content.
Unfortunately, theft / copyright infringement can happen. It happened to me one time (that I know of), when I discovered that a now famous person in the whiskey community copied an entire paragraph from one of my posts. Somehow, the person didn't think to ask for permission or even mention my blog…until I caught the person. In any other profession, that would be a very serious offense.
While I addressed it, that experience has forever soured my opinion of that person, and that person's integrity and honesty. It's especially frustrating to constantly see that person receive so much recognition from viewers/ organizations / whiskey people for being an authority and "so great". People aren't aware of the truth, but that's because I haven't really mentioned it until now. I wouldn't be surprised if this person has stolen content from others.
Don't ask who or where, because I'm not going to tell you.
Here's to another successful 4 years
I've learned and experienced a lot over the years as a whiskey blogger, good and not so good. There's still so much for me to do, learn, and explore in order to become more knowledgeable, expand The Whiskey Shelf, and help you along the way. If the next 4 years are as good as the first 4, then it's going to be amazing.
And who knows, maybe one of these days I'll become a household name in whiskey. I'm going to keep working on it.
Cheers everyone! Thanks for reading and supporting The Whiskey Shelf.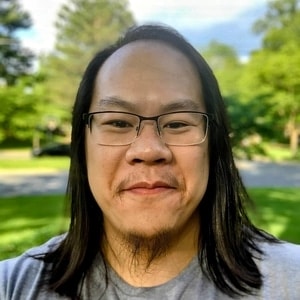 I have far too much fun writing about whiskey and singlehandedly running The Whiskey Shelf to bring you independent, honest, and useful reviews, comparisons, and more. I'm proudly Asian American and can speak Cantonese, Mandarin, and some Japanese.
There are no sponsors, no media companies, and no nonsense. Support The Whiskey Shelf by 
Buying Me A Shot
.
Maker's Mark Cask Strength Comparison