michter's 10 year single barrel rye review
Michter's 10 Year Single Barrel Rye 2020
Michter's 10 Year Single Barrel Rye Details
From the company website:
One of our most limited production items, Michter's 10 Year Single Barrel Kentucky Straight Rye continues the legacy of America's first whiskey variety (rye) from America's first whiskey company (Michter's, originally known as Shenk's). After a nearly three year absence from the market, Michter's then Master Distiller Willie Pratt finally gave the green light for the re-release of Michter's 10 Year Straight Rye in April 2014.
michter's 10 year single barrel rye overview
I'll be honest with you, when I think of Michter's, I generally think of under-proofed whiskey that's too expensive for what it is. The criminally underproofed
Michter's Toasted Barrel Sour Mash Whiskey
is an unfortunate example of exactly that problem. Whether that is fair or not, that's how I feel. So when I finally got an opportunity to get a bottle of Michter's 10 Year Single Barrel Rye at MSRP in Japan, I was still on the fence because of my grave concern about the ABV…and the hefty $160 price.
Since I pay for 98% of the whiskey I review, I didn't want to waste that much money on potentially just okay whiskey. Still, it was the best opportunity I was probably ever going to get, so I decided to take a shot to understand why people are going bananas over it…and have an open mind about it. Honestly, whining and moaning about a brand before reviewing one of their whiskeys is a terrible approach.
To back up some and be a bit more objective, Michter's 10 Year Single Barrel Rye is a Kentucky rye sourced from an unknown Kentucky distillery, although there are rumors that it's sourced from Old Forester. Michter's is aging their own stock and will shift over to that in the coming years, but this 2020 bottle is still sourced. With that, this bottle comes from barrel L20E998 and has been stuck with a back label that's completely in Japanese…because I bought this in Japan.
I should also mention that this rye is very difficult to find in the US. It's largely in part given how few barrels are released, but it may also be due to the Michter's reputation, the quality of the whiskey, and/or something else. Regardless, I'm going to get over my own biases and truthfully and honestly find out myself in this is anything to write home about in this Michter's 10 Year Single Barrel Rye review.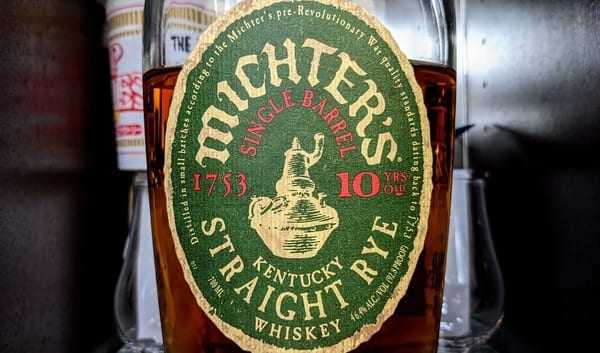 michter's 10 year single barrel rye smell
Whoa, my first sniff of Michter's 10 rye is just incredible. It's dark honey, dried cherry, dark licorice and fennel, very dry orange peel, rose, dried ginseng, dry oak, clove, nutmeg, and grilled pineapple. I remember thinking how incredible the "neck pour" smelled fresh out of the bottle too. Is not as explosively licorice, fennel, and dill forward as 95% rye MGP ryes tend to be, instead bringing more dark, dense, dry, luxurious, and herbal scents.
The at least 10 years of aging provides a lot of enveloping oaky darkness as well, but not so much in the burnt way. It seems to amplify more of the darker notes across the sweetness, herbalness, and fruit. The combination of age and fairly low ABV means that I really don't smell the alcohol either. I'll mention this briefly and finish the thought at the end of this review, but this rye smells a lot like
Kentucky Owl Rye Batch 1
. If you haven't read that review yet, that's a very high compliment because it's the best I've had in my life.
Swirling and letting this rye rest just makes it better. I smell dark honey and maple syrup, dark licorice and fennel, vanilla, dried cherry and pineapple, very dark (but not burnt) roasted oak, clove, and dried orange peel that dance between everything over time. It's not brutish and so intense, but it's still so interesting that it commands that I spend a lot of time smelling it. Interestingly, Michter's 10 Year Rye develops hints of dark chocolate as the glass gets closer to empty.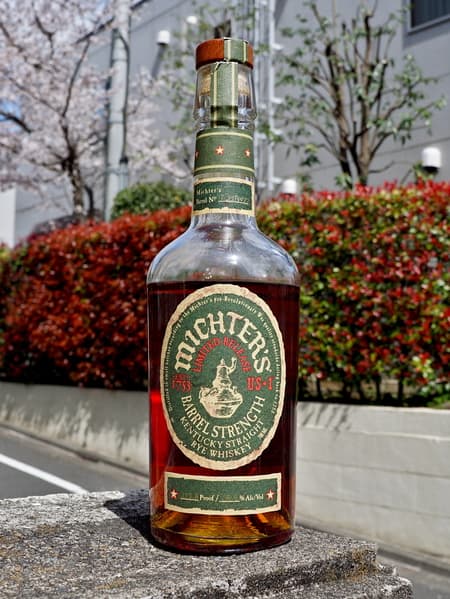 I use "dried" a lot to emphasize just how dense and concentrated everything smells. It's not a bright and vibrant rye full of fresh tropical fruit, this is a darker and more brooding rye with denser and heavier richness. It's very sweet, very darkly herbal, and just very captivating, although the pineapple and clove add a bit of a brighter side for contrast. It takes the herbal licorice and fennel notes you usually get from rye and slaps a darkness filter on them. 
michter's 10 year single barrel rye taste and aftertaste
I first get rich caramel, maple syrup, vanilla, dark licorice and fennel, cherry, dried blueberry, grilled pineapple, a spritz or orange, dried apple chips, roasted oak, cinnamon, clove, rose, and ginseng. Whoa, this is so complex, rich, and viscous for a 46.4% ABV whiskey that I'd believe you if you told me it was 55% ABV. The richness is mainly driven by the round and somewhat viscous sweetness, and dark and dense herbalness. Even then, the ABV doesn't kick much, so it's all flavor and no burn. I have to say it again, but the flavors scream Kentucky Owl Rye Batch 1, albeit slightly toned-down.
After "chewing", Michter's 10 Year Single Barrel Rye has slightly more earthy and herbal honey, maple syrup, cherry, licorice, vanilla, fennel, roasted oak, dried ginseng, clove, rosemary, grilled pineapple, lychee, and hints of coffee grounds. This is so flavorful and expressive, although less intense because of the ABV, and aided by the nice viscosity. All the various notes seem to swirl around and pop at different times, keeping me constantly engaged because every moment and every sip is different. "Incredible" and "wow" come to mind.
The dilution clearly doesn't make this taste thin at all and I keep wondering how the hell is this "just" 46.4% ABV. There is a little bit of heat, as it does bite some as it sits in my mouth as I try to pick everything out. Even better, the flavors have great definition so I can pick out the different layers of sweetness, herballness, fruitiness, oak, and earthiness. It's not just a jumbled mess as I've experienced with other whiskey at different ABV's.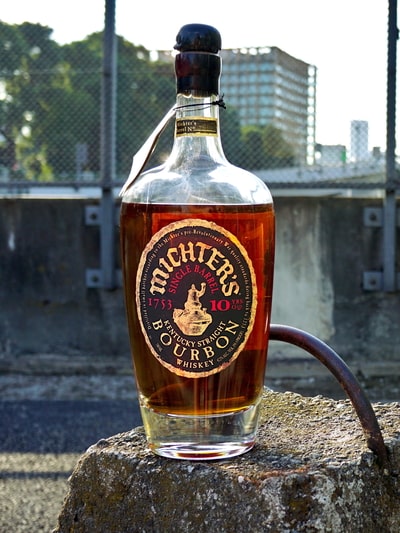 The aftertaste has fantastic caramel sweetness and fennel / licorice herbalness with a little rosemary, ginseng, dried oak, grilled pineapple, and rose. It's very "mmmmmm", leaving a long lasting sweet and earthy herbalness. "Chewing" leaves a bit more alcohol tingle with dark honey, licorice, fennel, dried cherry, ginseng, roasted oak, and pineapple. It's herbal, sweet, earthy, oaky, and fantastic. The finish just nails the landing from the incredible scents and flavors.
Michter's 10 Rye is outstanding. I'll say it again – there really aren't many other ryes out there like it…or at least ones that are still made.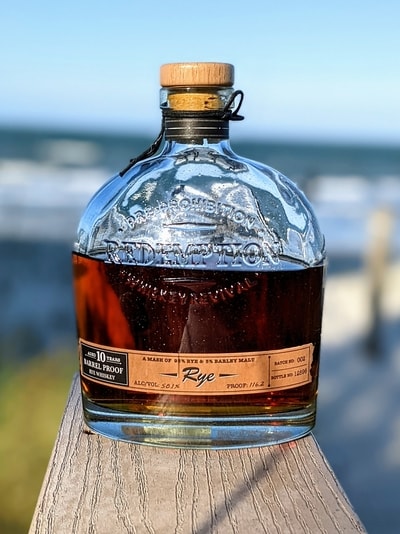 Michter's 10 Year Single Barrel Rye Rating

Dammit Michter's, I applaud you for nailing it! I was worried when I first bought this, but I'm glad that I don't have to scold you for making a terrible proofing decision here. Although, I bet this would be utter bliss at 55% ABV. Charging $140-160 for a sub 100 proof 10 year old rye is usually suspect and more indicative to me of a cash grab, but you've converted me and I'm a believer (you know what song I'm thinking about). The numbers at face value don't appear that attractive, but the whiskey inside Michter's 10 Year Single Barrel Rye is just incredible.
It's so interesting, fragrant, flavorful, and entrancing from beginning to end, and I rarely say that about any whiskey. The layers from top to bottom are full of dark honey, maple syrup, licorice, fennel, cherry, pineapple, clove, rose, oak, ginseng, and more that keep evolving and forcing me (I'll comply) to smell and taste it again, and again, and again. The rich and layered delivery is superb. 
I can't help but be constantly reminded of the now-long-gone
Kentucky Owl Rye Batch 1
. While Kentucky Owl is labeled as Kentucky rye, meaning it could have come from any number of places, I think the somewhat general understanding is that it comes from Old Forester. If that is the case, drinking this rye strongly reinforces that Michter's sourced this from Old Forester as well, because the similarities are uncanny. That dry ginseng, very dry orange peel, and rose scents and flavors are dead giveaways for me. I guess that also might explain why I enjoy it so much.
To restate an obvious point, I'm absolutely stunned by Michter's 10 Year Rye and highly recommend it. If you can afford the hefty price and like rye, Michter's 10 Year Single Barrel Rye (or at least the 2020 release I reviewed) is a must have. I would hope that the 2021 and future releases are at least as good. As always with rye, do not get this if you don't like licorice and/or fennel, because there's a lot of it. I know this is very difficult to get these days, but count yourself lucky if you are able to get one. It gets a chef's kiss from me.
Here's my last and tangential thought. Now that I've had this rye and know how it smells and tastes, I can honestly say that the tasting notes on the website are awful. Michter's writes, "deep notes of vanilla and toffee, toasted almonds and cinnamon with an ample dose of pepper and a hint of orange citrus". Are we talking about the same whiskey? That description does not remotely sound like the 10 year rye I had. 
I just did a whole review with far more descriptive language that doesn't hide the fact that this is very licorice-y and ginseng-y among many other things. Michter's, you can do so much better than that, so try harder! This whiskey though…please keep doing what you're doing.
So much hard work goes into each and every review, comparison, guide, and article, so please consider supporting The Whiskey Shelf in its continued journey of whiskey exploration and sharing.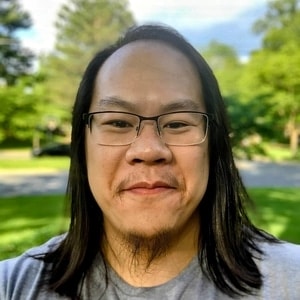 I have far too much fun writing about whiskey and singlehandedly running The Whiskey Shelf to bring you independent, honest, and useful reviews, comparisons, and more. I'm proudly Asian American and can speak Cantonese, Mandarin, and some Japanese.
There are no sponsors, no media companies, and no nonsense. Support The Whiskey Shelf by 
Buying Me A Shot
.
Comments are closed.