1990 Evan Williams 7 Year Review [In Depth]
1990 Evan Williams 7 Year Black Label
Evan Williams 7 Year Black Label Details
Distillery: Heaven Hill
Type & Region: Bourbon, Kentucky
Alcohol: 45%
Composition: 78% corn, 10% rye, 12% barley
Aged: 7 years
Color: 1.4/2.0 on the color scale (tawny)
Price: I have no idea, but I paid $7
From the company website:
"Our Kentucky Straight Bourbon is full of character and simply done right. Named after Evan Williams, who opened Kentucky's First Distillery along the banks of the Ohio River in 1783, it's aged far longer than required by law. The result is a Bourbon that's smooth, rich, and easy to enjoy."
evan williams 7 year black label overview
I don't know about you, but I previously didn't think much about the brand's history. In fact, the brand and Evan Williams Black Label has a decades long history that started in 1957 (
per Heaven Hill's website
). My general indifference to its history totally changed when I managed to find a bottle of 1990 Evan Williams 7 Year for $7 (seriously), in Japan, so I had to do some research.
My best guess on the bottling year is 1990 because of the 90 stamped on the bottom of the bottle. I can't find a lasercode or any other indicator of production.
There's another interesting relic that sort of helps date it, and that's the 200th Anniversary label on the neck. Heaven Hill claims to have been established in 1783 (why they sell an Evan Williams 1783), which makes 1983 the 200th anniversary.
That sort of sets a lower-bound bottling date of around 1983. But if we assume that the 1990 bottle date is correct, that means Heaven Hill was slapping those labels on for years after the anniversary. It's not good or bad, just a curious observation.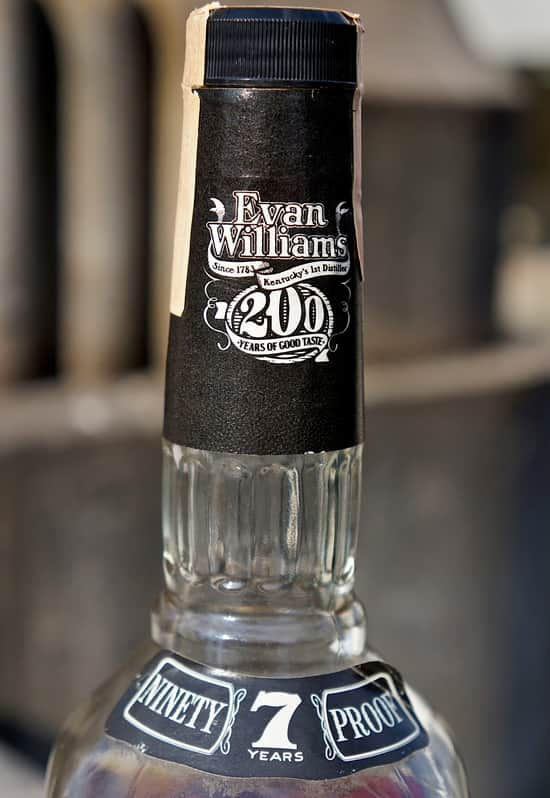 Even if I'm a few years off, this bottle contains pre-fire Heaven Hill, distilled before the November 1996 fire. Long story short, they lost a lot of whiskey, had to rent stills from Jim Beam and Brown Forman, and moved to a different distillery. People claim that the whiskey from before the fire is different from the whiskey after.
While I'm on the topic of Evan William's history, I also found other versions of Black Label with slightly different specs.
Let's out if this is another dusty treasure or was priced that low for a reason in this Evan Williams 7 Year 1990 review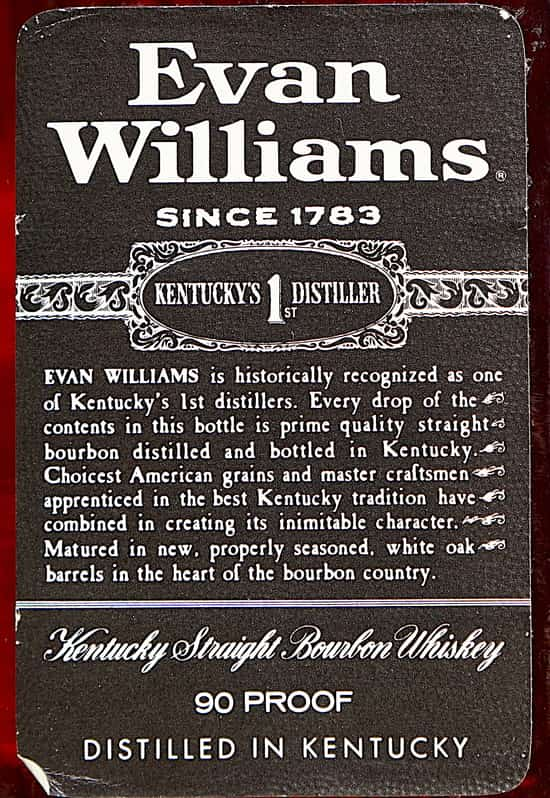 evan williams 7 year black label smell
Ah yes…wait what…Evan Williams 7 Year Black Label smells like dusty bourbon, full of dried cherry and apricot up front, followed by dense honey, prune, dark vanilla extract, super dark old oak (but not that roasty or burnt), cinnamon, and background licorice, pineapple, and tobacco.
It just smells superbly mature and developed. It's not nutty, grassy, grainy, or young. What the hell am smelling? No…this can't be Evan Williams.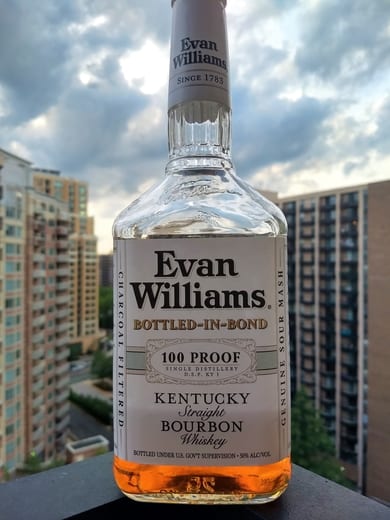 Holy moly it's nothing like today's Black Label…I would know because I reviewed this short after doing the modern version. Jeez, old Evan Williams 7 Year Black Label is fruity, but I should stop being surprised given how fruity old bourbon often is, including
old Blanton's
, Maker's Mark, Ancient Age,
Old Forester,
and more.
Going in for a second opinion after swirling, I still smell dried fruit (apricot, cherry, prune), dense honey, fresh brown sugar, dark vanilla extract, densely dark old oak, dried licorice, rose, dried pineapple, cinnamon, and candied ginger.
As dark and oaky as Evan Williams is, the dried fruit (and maybe something else too) also has this candied quality that brings vibrance, pop, freshness, and a sparkly shimmer to the flavors. I swear I'm not making that up.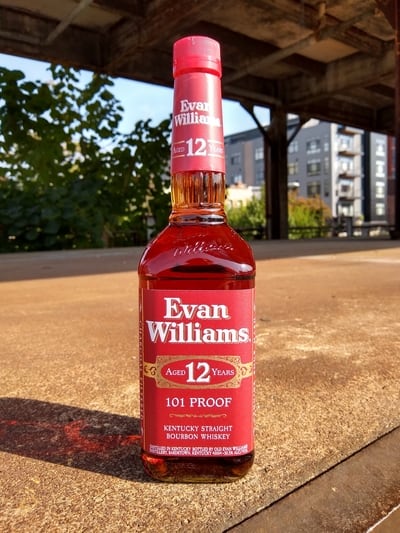 And since I've been helping bake a bunch of bread, Evan Williams 7 Year also reminds me of that fresh bread made from brown sugar, banana, and chocolate among other things. I guess I might even say that there's caramelized banana in there too.
To say it over and over, this Evan Williams from 1990 is incredibly dense and round, and just smells incredible.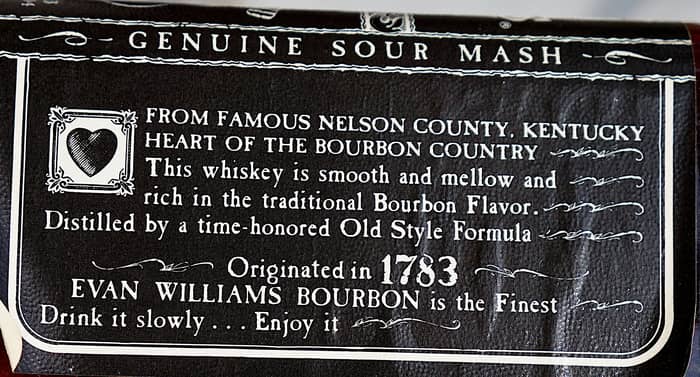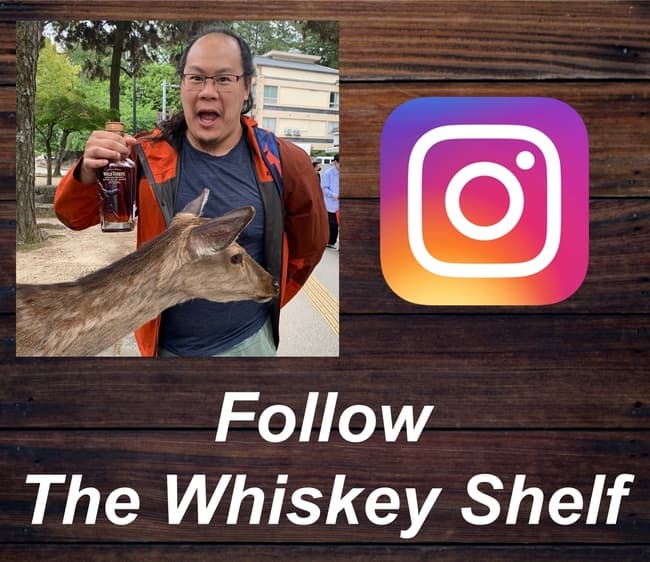 evan williams 7 year black label taste and aftertaste
Evan Williams 7 Year goes all out with dried and candied cherry, apricot, and dense honey up front, followed by vanilla extract, prune, old oak, cinnamon, licorice, dried candied pineapple, and tobacco.
There's this slightly ripe fruit funk I've gotten in other old bourbons, as well as modern sherry-finished ones, so this does make me think that it was finished in sherry casks. It wasn't, but I wonder if the oak they used back then just happened to do a good job emulating that.
In my mind, I'm thinking, "what is happening?". It tastes shockingly rich, refined, and mature with dense fruit and refined and luxurious oak that all brings lower-end heft and roundness with minimal bite. I'm going to guess this was a pretty cheap bourbon way back, but this easily drinks like a $100+ bourbon from today.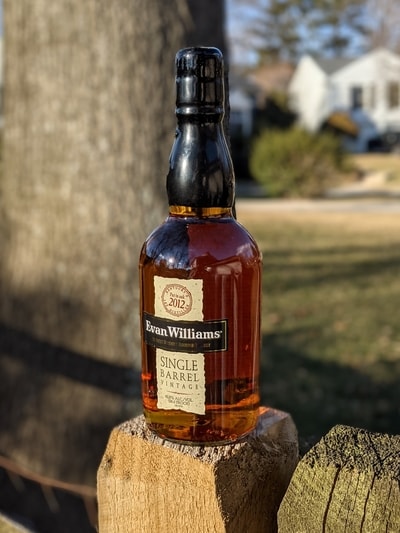 After "chewing", Evan Williams 7 Year gives me dried apricot and cherry, dense honey, candied pineapple, old oak, rose, a little ginseng, cinnamon, licorice, prune, caramelized bananas, and mint. That extra agitation takes it up even higher, bringing out even more fruit, and this creamy banana note as if it were made by Old Forester.
Evan Williams carries on with dried apricot and prune, honey, old oak, cinnamon, dried pineapple, tobacco, and dried licorice into the aftertaste, leaving tingly dried fruit, old oak, and cinnamon.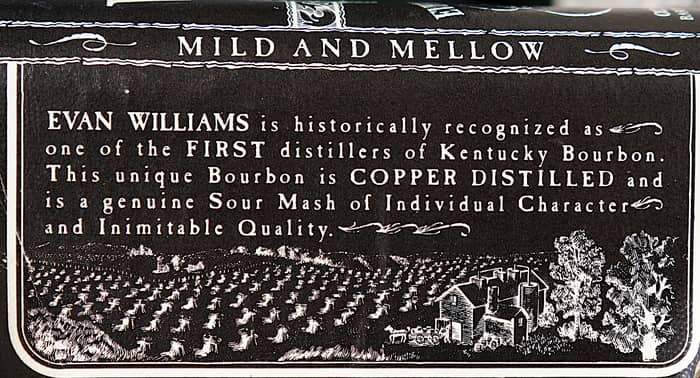 "Chewing" then leaves similar dried fruit, old oak, dried licorice, candied ginger, cinnamon, mint. So while the finish feels oaky and spicy, it still has this refinement and smoothness so it doesn't have any roasty or spicy bite. It also leaves a vibrant and shimmering darkness and roastiness around the lingering candied and dried fruit that's so refreshing.
I can't help but mention again how captivating the dense fruitiness, old oak, and refined spice taste, all while bringing along this vibrant sweetness, like adding white sugar that creates some sweet pop / zing that makes it taste even better. 1990 Evan Williams 7 Year tastes incredible, what else can I say. It's not fair.
If you're shopping on Amazon, support The Whiskey Shelf by shopping through my affiliate link – Shop Amazon. I may earn a commission from your Amazon purchases.
Evan Williams 7 year Black Label Rating


Uh…what? Is this really Evan Williams? You can't be serious. This "budget" Evan Williams 7 Year has abundant dried and candied fruit, old oak, and refined spice that make it so deep, rich, mature, and luxurious. In short, it tastes very expensive by today's standards. It's ridiculous.
It's so densely fruity and loaded with old oak that it feels like other "dusties" I've reviewed, including
Blanton's 1991
,
1986 Maker's Mark Gold
, and
Old Grand Dad 114 Lot 17
. I think those three are a bit better (or much better in Old Grand Dad's case), but the same air and personality are there, totally separate from what we can buy today.
I'm going to take a wild guess and say that Evan Williams 7 Year was still a "budget" bottle in the late 80's and early 90's, while Heaven Hill and Heaven Hill-sourced bottles with 10, 12, 15, and 21 year age statements (branded as Evan Williams, Virgin, and Anderson Club among others) were far more expensive. I've seen some of those bottles in person, but of course not at their original prices.
I've been extremely lucky to have reviewed a few bottles of pre-fire Heaven Hill, including
BJ Evans 10 Year
,
Ezra Brooks 12 Year Single Barrel
, and Anderson Club 15 Year. This 7 Year actually holds up equally as well, if not better. If anything, it being slightly "younger" in age is actually a good thing.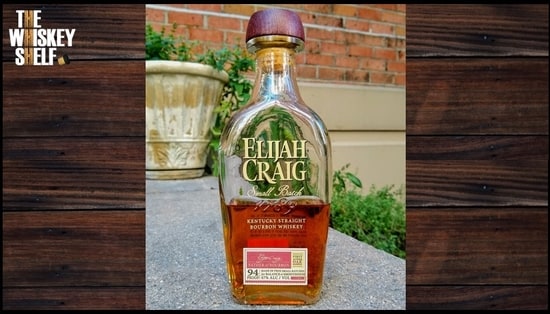 For example, compared to Anderson Club 15 Year (sourced from Heaven Hill), this 7 Year is way more fruit-forward, which I prefer. The oak is equally as dark and dense, but less roasty and astringent, so the fruit really gets to shine. Anderson Club 15 Year is still shockingly fruity, but it provides a different experience because of the age difference. And compared to today's Heaven Hill-made bourbons, it's totally different.
Getting to experience this, with all the things I do to prepare for a review, re-affirms that oak may be the most influential reason that today's bourbons are totally different.
I'll save the long Ted Talk for another post, but if old bourbons from multiple distilleries are stuffed with dried fruit and dense sweetness even though they had slightly different mashbills, different yeast, and different locations, it seems like the oak used in the barrels is a common factor that leads them to be so similar.
This is the best $7 I've ever spent on a bottle of bourbon, and likely takes the crown of best value of all time. I can't imagine that I'll ever spend less on a bourbon this damn good…unless there's a massive glut in 2050.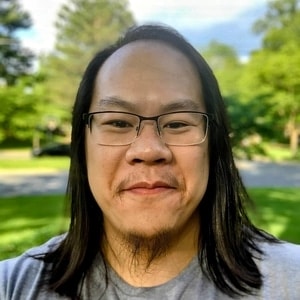 I have far too much fun writing about whiskey and singlehandedly running The Whiskey Shelf to bring you independent, honest, and useful reviews, comparisons, and more. I'm proudly Asian American and can speak Cantonese, Mandarin, and some Japanese.
There are no sponsors, no media companies, and no nonsense. Support The Whiskey Shelf by 
Buying Me A Shot
.