Jack Daniel's Review [In Depth]
Jack Daniel's Black Label Old No. 7
Jack Daniel's Old No. 7 Details
Distillery: Jack Daniel's (Brown Forman)
Type & Region: Tennessee Whiskey, Tennessee, USA
Alcohol: 40%
Composition: 80% corn, 8% rye, 12% malted barley
Aged: NAS, aged in virgin American white oak
Color: 0.7/2.0 on the color scale (amber)
Price: $2.29 (50mL), $22 (750mL)
From the Jack Daniel's website:
"Mellowed drop by drop through 10-feet of sugar maple charcoal, then matured in handcrafted barrels of our own making. And our Tennessee Whiskey doesn't follow a calendar. It's only ready when our tasters say it is. We judge it by the way it looks. By its aroma. And of course, by the way it tastes. It's how Jack Daniel himself did it over a century ago. And how we still do it today."
Jack Daniel's Black Label Overview
Jack Daniel's Old No. 7 needs no introduction. It's the Tennessee whiskey / bourbon that anyone who ever has had whiskey before has probably drank. And because of the design, it's often called Jack Daniel's Black Label, although Sinatra Select could also be considered Black Label too.
Now I used the slash to separate Tennessee whiskey and bourbon because there's disagreement around whether Tennessee whiskey is bourbon, and at least in this Jack Daniel's review, I don't want to go anywhere near that debate. In terms of global reach and awareness, Jack Daniel's on the same level as
Four Roses
and 
Maker's Mark
.
I let the Old No. 7 rest for 20 minutes out of the freshly opened tiny bottle before getting into it, so let's find out the deal is in this Jack Daniel's review.
Jack Daniel's Black Label Smell
Jack Daniel's Black Label doesn't smell like much. That's not necessarily a bad thing because at least it doesn't reek like the Henry McKenna 10 Bottled in Bond I previously reviewed. Tangent aside, I get a little honey, dried nuts, and charred wood, sort of like a peanut butter and honey sandwich on burnt toast.
Jack Daniel's Black Label is nuttier than I expected, with dough, bread, mint, and a little alcohol rounding out the rest of the scents. It's definitely a grain, malt, and wood-forward whiskey that makes me think that the blend skews very heavily towards younger whiskeys. Thankfully it's not hot.
Swirling doesn't change much. The corn and malt blend with dried wood creates a slightly burnt and woody unbuttered popcorn smell, like the smell you get at the bottom of a bag of microwaved popcorn with leftover unpopped kernels. The dough scent remains, mixed with some mint and caramel. It's not particularly good, but also not terribly offensive.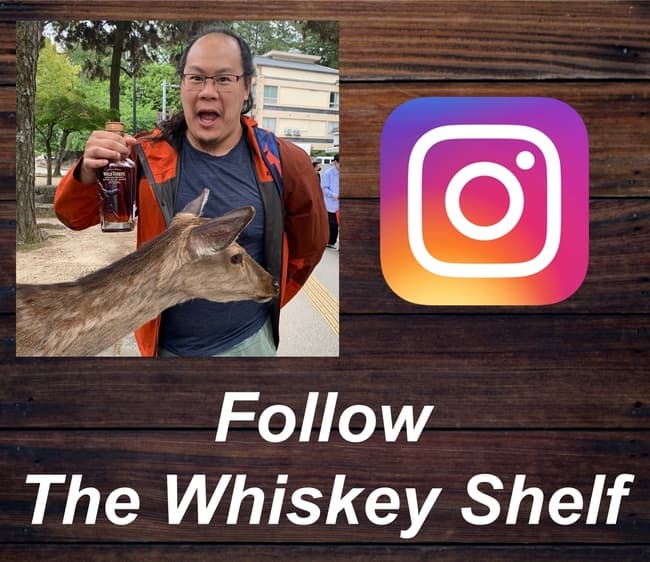 Jack Daniel's Black Label Taste & Aftertaste
Compared to the nose, Jack Daniel's Black Label's flavors are a little more amped up. Bread and malt are the most forward, but still fairly light, with some honey, caramel, wood, and nuts added to it. The mouthfeel is thin.
"Chewing" brings out more of the corn and bread flavors with some honey sweetness and mint, like minty cornbread. There also are hints of charred nuts and wood with the faintest splash of vanilla, as well as a noticeable doughy characteristic also found in the nose.
The alcohol stays very quiet and the flavors never clash, but they also never shine. Malt and honey sweetness linger on the finish with a slightly stronger black pepper poke, mint, nuts and woody dryness. 
Jack Daniel's Old No. 7 is surprisingly not awful. My expectations were very low, and it somehow exceeded them. It's pretty mellow and easy to drink, but still isn't particularly good or interesting for sipping. Admittedly it is far from a drain pour, so I could see it being used well in cocktails. 
If you're shopping on Amazon, support The Whiskey Shelf by shopping through my affiliate link – Shop Amazon. I may earn a commission from your Amazon purchases.
Jack Daniel's Black Label Rating

I get that Jack Daniel's Black Label sells extremely well, and you might even say popular, but for me Jack Daniel's Old No.7 is not interesting, complex, or even good. Sure it's surprisingly not terrible either, but that's still not a compliment for a whiskey I have a tough time enjoying.
It squarely falls into that weird area of "pretty meh". That alone disqualifies it from the "Don't Even" rating, as well as from "Mid-shelf", inhabited by solid bourbons such as 
Buffalo Trace
, 
Wild Turkey 101
, and 
Maker's Mark
. I know people have their reasons – nostalgia probably being a big one. At the end of the day, enjoy and buy what you want, it's your money.
I cannot in good conscience recommend that you buy this. Don't accuse me of being a Jack Daniel's hater though, because they do sell what I would consider to be very good whiskey. If you still want Jack Daniel's, go with the
Single Barrel Select
, which is a huge step-up and very good, or even another Brown Forman bourbon such as
Old Forester 86 Proof
. It's not my favorite, but it's a clear upgrade from Old No.7.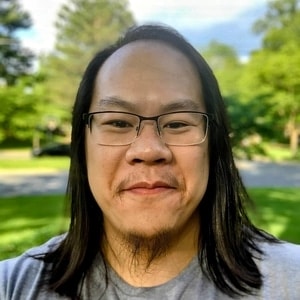 I have far too much fun writing about whiskey and singlehandedly running The Whiskey Shelf to bring you independent, honest, and useful reviews, comparisons, and more. I'm proudly Asian American and can speak Cantonese, Mandarin, and some Japanese.
There are no sponsors, no media companies, and no nonsense. Support The Whiskey Shelf by 
Buying Me A Shot
.
Comments are closed.