Jack Daniel's Review [In Depth]
Jack Daniel's Black Label Old No. 7
Jack Daniel's Old No. 7 Details
Distillery: Jack Daniel's (Brown Forman)
Type & Region: Tennessee Whiskey, Tennessee, USA
Alcohol: 40%
Composition: 80% corn, 8% rye, 12% malted barley
Aged: NAS, aged in virgin American white oak
Color: 0.7/2.0 on the color scale (amber)
Price: $2.29 (50mL), $22 (750mL)
From the Jack Daniel's website:
"Mellowed drop by drop through 10-feet of sugar maple charcoal, then matured in handcrafted barrels of our own making. And our Tennessee Whiskey doesn't follow a calendar. It's only ready when our tasters say it is. We judge it by the way it looks. By its aroma. And of course, by the way it tastes. It's how Jack Daniel himself did it over a century ago. And how we still do it today."
Jack Daniel's Black Label Overview
Jack Daniel's Old No. 7 needs no introduction. It's the Tennessee whiskey / bourbon that anyone who ever has had whiskey before has probably drank. And because of the design, it's often called Jack Daniel's Black Label, although Sinatra Select could also be considered Black Label too.
Now I used the slash to separate Tennessee whiskey and bourbon because there's disagreement around whether Tennessee whiskey is bourbon, and at least in this Jack Daniel's review, I don't want to go anywhere near that debate. In terms of global reach and awareness, Jack Daniel's on the same level as
Four Roses
and 
Maker's Mark
.
I let the Old No. 7 rest for 20 minutes out of the freshly opened tiny bottle before getting into it, so let's find out the deal is in this Jack Daniel's review.
Jack Daniel's Black Label Smell
Jack Daniel's Old No 7 starts off with nutty and roasty caramel, vanilla, and roasted oak, followed by cinnamon, clove, toasted banana, red apple, and hints of licorice, grain, and grass. Roasty, oaky, and spicy-forward whiskey with a little body and roundness so it doesn't feel thin. I wonder if that's the banana adding the viscosity.
I'm not going to lie to you, Jack Daniel's Black Label actually smells alright after 40 minutes of rest in the glass. It's not thin or lifeless at all, and has minimal heat.
After swirling and more rest, I smell caramel, toasted banana, vanilla, baked red apple, roasted oak, cinnamon, clove, dried grass and nuts, and licorice.
Jack Daniel's Black Label has a similar
Old Forester 86 Proof
creamy low-end that adds a little viscosity to how it feels, although the substantive scents themselves (caramel, etc) aren't as viscous. The scents also feel a bit blob-ish and mashed together so nothing feels defined and sharp (in a definition way, not bite). Like I mentioned in the Old Forester review, it smells pillowy with a lot of air space where I wish scents would be.
Jack Daniel's Black Label Taste & Aftertaste
Old No. 7 kicks off with darker honey, vanilla, slightly creamy banana, roasted oak, cinnamon, licorice, and a little peanut butter. And this is where things start to come part a bit. The notes themselves are fine, but a noticeable metallic alcohol flavor sets in, just like it did in Old Forester 86 Proof. It's not overpowering, but there's enough there to get in the way of potential enjoyment. A bitter oakiness also appears, and I'm not a fan of that.
The thin flavors are less of an annoyance than the metallic alcohol and slightly overly bitter oak that are enough to mostly deter me in the future.
After "chewing" I taste some honey, toasted banana, toasted grains, vanilla, roasted oak, cinnamon, licorice, dried nuts, and a little earthy caraway seed. Yes, Jack Daniel's has a little extra viscosity (kind of pillowy), but the flavors are thin, young, surface-level, and have that blob-ish lack of definition. I can taste what's there, but nothing really leaps out the glass to keep me interested.
For the most part, Jack Daniel's Old No. 7 doesn't taste completely terrible, which is a plus, although that metallic alcohol doesn't help. It's acceptable I guess, but a far cry from what the scents offered.
At first, the finish has roasty and grassy honey, oak, cinnamon, banana, a little dry nuttiness, and moderate bitterness. After "chewing", the slightly metallic alcohol flavor comes back in with some bitter oak, honey, vanilla, banana, roasted oak, cinnamon. Yikes, I don't like that bitter oakiness and metallic alcohol, and I can't even avoid it in the finish.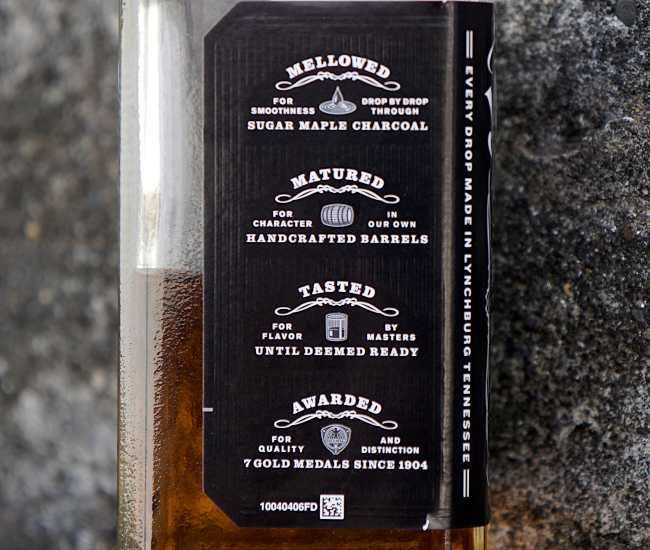 If you're shopping on Amazon, support The Whiskey Shelf by shopping through my affiliate link – Shop Amazon. I may earn a commission from your Amazon purchases.
Jack Daniel's Black Label Rating

Jack Daniel's Old No.7 isn't so bad. This is my second time reviewing it and I feel marginally more positive about it now. Don't be mistaken though, it's still forgettable, underdeveloped, and I don't recommend it under any circumstance. It's unfortunate because on smell alone, Jack Daniel's Black Label offers a decent experience that's dark, roasty, spicy, and nutty with some body and character.
I thought to myself, "wait a minute, this might be onto something acceptable". Then I took my first sip and thought, "nevermind it's still not good".
The flavors, overall similar to the scents, unfortunately face plant in terms of what the scents seem to offer. The slightly more viscous and creamy mouthfeel is still there, but the flavors got ditched behind somewhere. The noticeable metallic alcohol flavor is also problematic, and prevents me from wanting more.
Since I reviewed Old Forester 86 Proof a few days before, I get the sense that Old Forester and Jack Daniel's are actually very similar. It's not out of the realm of possibility since they both come from Brown Forman, so they could be sharing certain materials and/or processes. Based on how they drink, the focus on darker sweetness, banana, vanilla, oak, and spice seem to overlap, so I'll make sure to check on that too.
After this experience, I'm starting to understand what people might mean when they say that "Jack Daniel's is smooth". I think it means that the mouthfeel has a slightly above-average viscosity / creaminess and minimal alcohol burn. It won't singe your mouth, it's creamy, and pretty easy to drink. It doesn't have much flavor either, but it certainly goes down easily enough.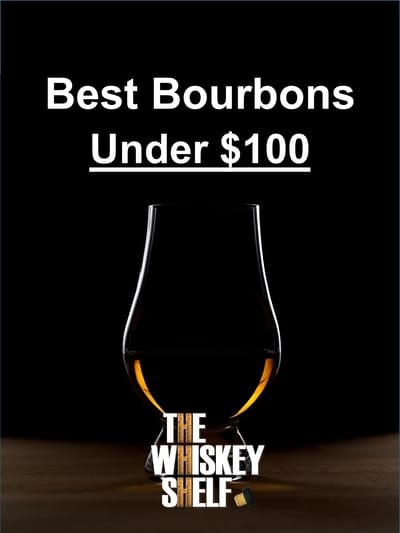 But given how much I've reviewed, cheap, expensive, and everything in between, I don't get the allure of Jack Daniel's Black Label. Clearly many do get it given how well it sells all over the world. The $20-25 price seems especially high for a whiskey of its quality, it doesn't make any sense. There are so many other interesting alternatives to consider.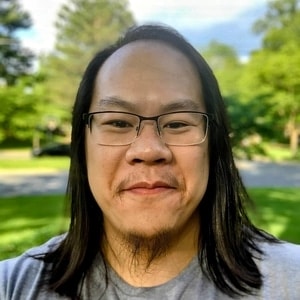 I have far too much fun writing about whiskey and singlehandedly running The Whiskey Shelf to bring you independent, honest, and useful reviews, comparisons, and more. I'm proudly Asian American and can speak Cantonese, Mandarin, and some Japanese.
There are no sponsors, no media companies, and no nonsense. Support The Whiskey Shelf by 
Buying Me A Shot
.
Comments are closed.