Wild Turkey Rare Breed Past vs Present
Wild Turkey Rare Breed Past and Present: Non Chill Filter vs 2001
There's old birds and new birds
Comparing bourbon from the past to what we have today is always an interesting smell and taste into bourbon's history. So far, I've compared
Blanton's
,
Four Roses Yellow Label
, and
Old Grand Dad 114
as part of that journey. Now it's time for Wild Turkey Rare Breed to get the Indiana Jones experience.
Wild Turkey Rare Breed has been consistently produced and sold since the early 90s, always as a blend of 6-12 year old bourbon. Over the years though, so much has changed at Wild Turkey and in the bourbon industry overall that have shaped Rare Breed.
Because of the epic surge in bourbon's popularity, distilleries went from trying to figure out how to use their old barrels that few would pay for (except the Japanese), to concern over how to have old barrels for the future. Barrel entry proof changed, bottle shape changed once, and ownership changed from Austin Nichols to Campari, although a Russell has always kept watch.
As an FYI, I bought and use these Glencairn glasses for my reviews and comparisons (because they're the best): 
Glencairn Crystal Whiskey Glass, Set of 6, Clear, 6 Pack.
Full transparency, this is an affiliate link, so I may earn a commission if you buy this or something else from Amazon.
If you're shopping on Amazon, support The Whiskey Shelf by shopping through my affiliate link – Shop Amazon. I may earn a commission from your Amazon purchases.
Wow, Wild Turkey Rare Breed WT-01-99 from 2001 runs up, down, all around, and tramples the NCF. Well, Wild Turkeys probably don't trample, they peck right?
Anyways, both are totally different bourbons, highlighting the impact of the entry proof, barrels used, ratio of 6-12 year bourbon, and many other variables that have changed over the decades. I can't pinpoint one particular thing, but the final result overall is revealing.
I'm not at all bashing Wild Turkey Rare Breed Non Chill Filtered. It's an outstanding bourbon as is, one of the better releases I've had in a while. It has such a fragrant and flavorful earthy sweetness and oakiness with supporting fruit, tobacco, chocolate, and spice that I believe outdoes Blanton's Straight From the Barrel.
The earthiness is still the biggest surprise. No other Wild Turkey bourbon I've had has that trait, including the 2001 Rare Breed. The oiliness and stickiness stand out as well. Props to Wild Turkey for creating such a complex and affordable bourbon that outdoes more expensive ones, minus the whole export-only deal.
The problem with the NCF, through no one's fault except time, is that it can't compete with the 2001 Rare Breed. Switching to the 2001 Rare Breed is a 180 degree turn to something radically different and incredible that few bourbons have today.
Even with 4% lower ABV, Rare Breed 2001 borderline overpowers the Non Chill Filtered. After smelling and drinking the 2001, the NCF feels so much more thin and flat. Some of the sweetness, oakiness, and fruitiness get washed out, so the earthiness and graininess become more prominent. This is a telltale sign for me that the 2001 Rare Breed is the better bourbon for me.
Rare Breed 2001 is the epitome of a wonderfully crafted quintessential bourbon. It's loaded to the brim with dense caramel, nougat, maple syrup, apricot, cherry, and vanilla. You'd have a tough time finding anything like it today, and even the NCF has way less dense sweetness and fruitiness.
2021 Rare Breed is less earthy and more herbal with licorice and pineapple, and has some candied nuttiness that's absent in the Non Chill Filtered.
It leans especially hard into the roasted sugars, and the round apricot, cherry, and vanilla bring a complex and "dusty" quality I've found in
old Blanton's
and
old Old Grand Dad 114
among others. The oak also brings amazingly roasty, tobacco-y, chocolate-y, and spicy traits that show off the age and maturity. It's all viscous, round, and spectacular.
They don't make
Wild Turkey Rare Breed Bourbon
like they used to. It goes to show the incredible quality of bourbon that distilleries had at their disposal years back to blend into their everyday releases, not just the expensive limited ones. There was likely no fanfare and no hype, just incredible bourbon you could find with little fuss.
If Wild Turkey made a bourbon like Wild Turkey Rare Breed WT-0-1-99 now, it would probably be a Master's Keep / limited release, allocated, and lines would be out the door to get it like with Russell's Reserve 13 Year. In 2001, people were lining up for the original Xbox, probably not so much for bourbon.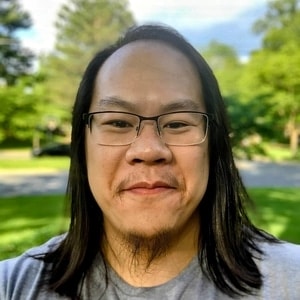 I have far too much fun writing about whiskey and singlehandedly running The Whiskey Shelf to bring you independent, honest, and useful reviews, comparisons, and more. I'm proudly Asian American and can speak Cantonese, Mandarin, and some Japanese.
There are no sponsors, no media companies, and no nonsense. Support The Whiskey Shelf by 
Buying Me A Shot
.
Maker's Mark Cask Strength Comparison