Wild Turkey 8 Year Old vs New​ Comparison
Wild Turkey 8 Year Old vs New
Wild Turkey 8 Year has a long history
I can't believe that I have the incredible fortune to compare Wild Turkey 8 Year from 1995 to
one from 2022
, 26-27 years apart.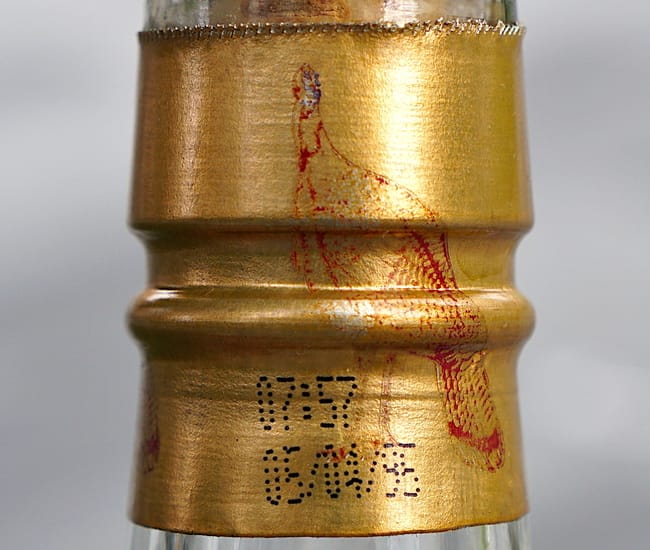 Wild Turkey 8 Year has been sold for decades, to my knowledge as far back as the 1950s based on what I could find on
whiskeyid
. I've never laid eyes on a Wild Turkey bourbon from the 50s, let alone the 70s. I'll just have to settle on this one from 1995 (also difficult to find) and one from 2022, which is very easy to get in Japan for under $30 a 700mL, or $9 for a 200mL in this case. To note, this isn't the same bottle as the one I reviewed before.
A lot has changed at Wild Turkey in the 26-27 years between these bottles. That includes barrel entry proof being increased twice in the 2000s (107 to 110 then to 115 proof), and ownership changes. More broadly, bourbon went from "meh it's uncool" to "it's the greatest thing ever so I must have all of it", which has impacted barrel stock at every distillery and affected how they pick barrels for these blends.
As an FYI, I bought and use these Glencairn glasses for my reviews and comparisons (because they're the best): 
Glencairn Crystal Whiskey Glass, Set of 6, Clear, 6 Pack.
Full transparency, this is an affiliate link, so I may earn a commission if you buy this or something else from Amazon.
If you're shopping on Amazon, support The Whiskey Shelf by shopping through my affiliate link – Shop Amazon. I may earn a commission from your Amazon purchases.
Today's version doesn't come remotely close to the 1995 version. I liked today's version when I reviewed it (and gave it a "Mid Shelf+"), so I was hopeful that it would mostly hold up. Nope, it was straight up crushed. There's no competition.
It's hard to not say that quality has dramatically decreased over the years, but I know that there are many factors that influence why these bottles are so different. Wild Turkey has more control over some than others, and zero control over oxidation. Unfortunately, I have no idea how much oxidation has changed the old bottle for the better. Still…it's a stark contrast with these bottles as-is.
For my own sake, I want to mention that today's version doesn't seem to be that similar to
the "Mid Shelf+" one
I reviewed before. It feels less rich, mature, and dark, but I can only base this comparison on what I have and experienced. It is what it is.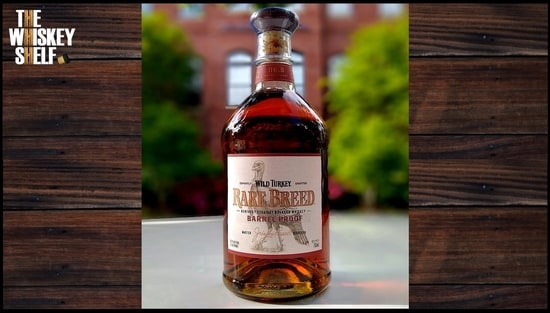 The differences are night and day. 1995 Wild Turkey 8 Year has way more viscous, round, refined, and developed sweetness and fruitiness. Every drop of liquid is brimming with character, as if it had 65% ABV of fragrance and flavor but without the extra heat. Today's 8 Year barely scratches the surface across the board in comparison. If anything, it's kind of roasty and earthy-forward, but noticeably underdeveloped.
The 1995 has super dense honey, apricot, cherry, date, vanilla, maple syrup, and old oak. It's a wall of sweetness, fruitiness, maturity, and depth. Like many other "dusty" bourbons, it feels like it was finished in sherry casks. Today's version has much lighter honey, vanilla, grassy oak, apricot, cinnamon, grains, licorice, and mint that feel surprisingly thin, underdeveloped, and mostly surface-level. Today's version is not particularly sweet, fruity, or interesting.
They may both be 8 years old (just a minimum) and 101 proof, but the 1995 version seems to bring years more maturity, richness, and heft. It's just relative, but today's version feels young, as if it were less than 8 years old. I would guess that these differences mainly come from a combination of entry proof, the oak barrels used to age, age of barrels in the blend, and oxidation.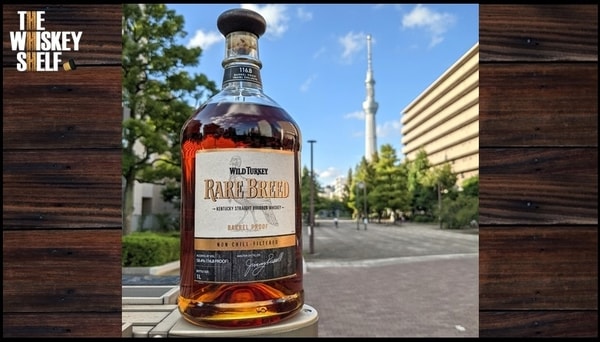 Apart from the huge difference in fruitiness and sweetness, the oak and spice feel different. Today's version has a more burnt, grassy, and nutty oakiness that I've also found in Master's Keep Revival and 17 Year Bottled in Bond, Rare Breed Non Chill Filtered, and Wild Turkey 101. It also has a slight astringency that I found in 17 Year Bottled in Bond, and I've never liked it. It feels more rough, heavy-handed, and unrefined.
The 1995 version's oak is just dark, dark, dark, dark chocolate, tobacco, and gently earthy dryness. It just feels old, refined, and not at all harsh, bringing a luscious, heavy, and dark foundation with a little roastiness.
I'm still a big fan of most of what Wild Turkey makes today, but oh boy Wild Turkey doesn't make bourbon like they used to. I just wish I could figure out how much oxidation affected the older one.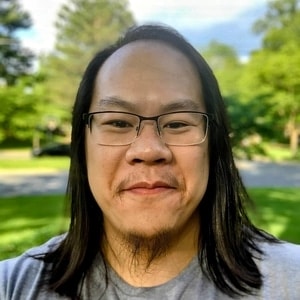 I have far too much fun writing about whiskey and singlehandedly running The Whiskey Shelf to bring you independent, honest, and useful reviews, comparisons, and more. I'm proudly Asian American and can speak Cantonese, Mandarin, and some Japanese.
There are no sponsors, no media companies, and no nonsense. Support The Whiskey Shelf by 
Buying Me A Shot
.
Maker's Mark Cask Strength Comparison