Evan Williams 12 Year Bourbon Review [In Depth]
Evan Williams 12 Year Bourbon
Evan Williams 12 Year Details
From the back of the bottle:
"Extra smooth sour mash distilled from a time-honored formula originated in 1783, Evan Williams is produced in the heart of Kentucky's Bourbon country. This bourbon is aged for 12 years for a smoother, more complex flavor – world renowned by Bourbon lovers."
evan williams 12 year bourbon overview
Now if you're wondering, "why have I never seen this bourbon before?", it's because Evan Williams 12 Year Bourbon is an oddly distributed bourbon (nearly a Japan-exclusive); absolutely everywhere in Japan for $30-45, but only sold in the US at the distillery for $150+ (but at least you get wax, which is absolutely most definitely worth the extra $100). 
To purely speculate on why it's distributed that way, I think it's because they have enough 12+ year old stock to continue supplying the smaller Japanese market (where Evan Williams 12 has been there for decades), but nowhere near enough (yet) to satisfy the US, especially when they removed Elijah Craig's age statement around 2016, and can't release enough Elijah Craig Barrel Proof to satisfy domestic demand as-is.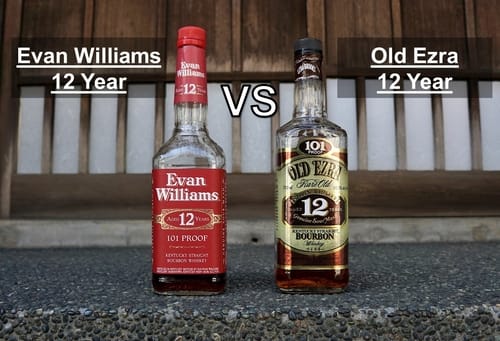 As for price, I guess they're upcharging for novelty and exclusivity. I was able to get one because my friend brought it back from Japan, although funny enough I'm finishing-up this review in Japan, where it's abundant
Since you may come across this in your travels, find out if this is worth buying in Japan and/or Kentucky in this Evan Williams 12 Year Bourbon review.
A big thanks to Joe L. for bringing this bottle back for me from Japan.
evan williams 12 year bourbon smell
Evan Williams 12 Year Bourbon launches rich, dark, and fragrant caramel, toasted vanilla, baked apple, orange, dried cherry, licorice, roasted oak, cinnamon, clove, pineapple, and hints of dry & grassy nuttiness and dark chocolate. It's dark and heavy, but still fairly fruity with noticeable herbalness and added roasted oak and spice that smells fantastic, but still holds onto that higher ABV kick.
Swirling gives a very fragrant and dark blend of caramel, vanilla frosting, baked apple, dried cherry, roasted oak, fennel, coffee grounds, cinnamon red hots, and cocoa powder. It's quite oaky and spicy with lighter hints of dried nuts, so it still maintains that Heaven Hill characteristic.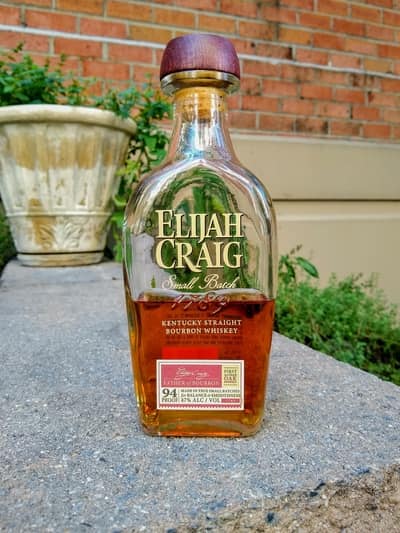 It's also important to note that this needs a lot of time to air out, I'd say at least 20-30 minutes, in order to mellow out some of the possible harshness. If you don't give it enough air, it will likely come off more rough and harsh than what I experience in this review. This is mature and developed bourbon that still has a chip on its shoulder.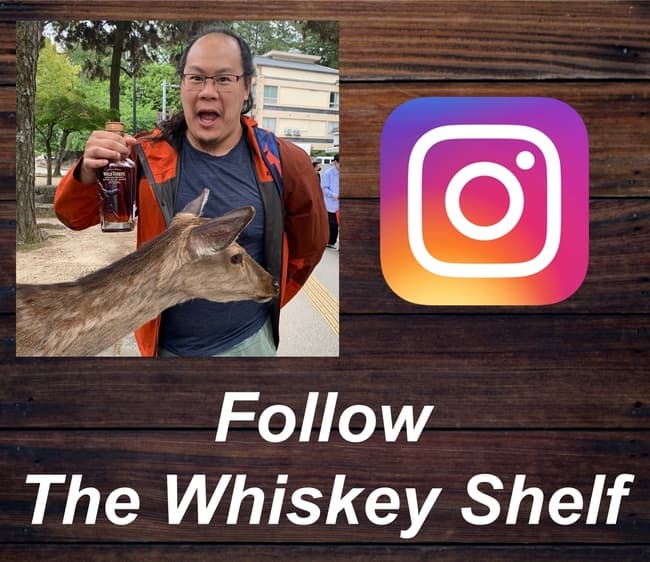 evan williams 12 year bourbon taste and aftertaste
The flavors offer bold caramel, vanilla, dark chocolate, apple, orange, tobacco, dry nuttiness, roasted oak, cinnamon, coffee ground, dried cherry, and licorice. It's a flavorful and slightly brash mix of sugar, fruit, and oak, with another helping of dry oak, making it a bigger, bolder, and oakier Elijah Craig Small Batch (RIP
Elijah Craig 12 Year
).
"Chewing" releases more roasted caramel, vanilla frosting, apple, orange, cherry, and fennel at first, then a lot of roasted oak, coffee grounds, and spicy cinnamon red hots. The alcohol and oak bring a little bit of a rougher side attached to all that richness and intensity, so be prepared for a slightly bumpy ride. 
A side note on the flavors though – this is quite oaky, spicy, and dry (but in my opinion not overly so), so be aware if you don't like those in your bourbon. 
Anyways, the flavors jump back and forth between all the bold traits, making it an entertaining experience. To state it simply, Evan Williams 12 Year Bourbon is a quintessential great bourbon that's bold, mature, spicy, and fascinating, yet doesn't really push any boundaries. That's not an issue at all, just something I noticed while drinking it.
Honey, cherry, licorice, and fennel start off the finish, but then roasted oak, nuts, and a little tobacco join afterwards. The aftertaste is great with nice back and forth between the sweetness and roastiness, with the roastiness lasting even longer.
After "chewing", I'm left with a sweet, fruity, and oaky finish all at once with caramel, apple, cherry, orange, vanilla, licorice, fennel, roasted oak, dried nuts, and cinnamon red hots. The oakiness and roastiness continue for much longer after that.
Whiskey is also for sharing, so I use
Vivaplex, 12, Amber, 2 oz Glass Bottles, with Lids
for smaller samples and
Vivaplex, 12, Amber, 4 oz Glass Bottles, with Lids
for larger ones. Full transparency – This is an Amazon affiliate link so I may earn a commission if you buy this or something else. Regardless, I actually use these myself.
Evan Williams 12 Year Rating

Evan Williams 12 Year is surprisingly a "Top Shelf" bourbon, and I really wasn't expecting it to be. I guess I wasn't entirely sure what to expect, but turns out it's dark, rich, intense, oaky, and spicy yet still avoids being unbalanced, making it a fantastic bourbon to drink, enjoy, savor, and buy again. 
As a reminder, I strongly recommend that you let it air out for at least 30 minutes, otherwise you may get smacked with some heat and harshness that won't give you the best experience, so be patient. 
That said, this is a ludicrous value at $30-40 in Japan (I can find it for $25, but has no bearing on the rating), outdoing many other bourbons that are 2x the price (e.g., 
Old Forester Barrel Proof
, 
Jack Daniel's Barrel Proof
, 
Little Book Chapter 4
), so it's absolutely worth buying if you're in Japan. You could buy 12 bottles and there'd still be plenty to go around.
It's not nearly as compelling to pay $150+ at the distillery, even if it's the only way for many to get it without having it shipped or having a friend / yourself go to Japan. That wax though…it'll make anyone overpay for whiskey…Heaven Hill has clearly done some market and customer research.
I hope Heaven Hill can keep Evan Williams 12 Year Bourbon alive in Japan for many more years to come, and not go the way of the dodo as Wild Turkey 12 Year, Ezra Brooks 12 Year Single Barrel, Old Ezra 12 Year, and others have over the years. 
Who knows, maybe some day Heaven Hill will bring back Elijah Craig 12 Year Small Batch to US shelves, but I doubt it will be anytime soon. In the meantime, 
Elijah Craig 12 Year Barrel Proof 
will also serve you well.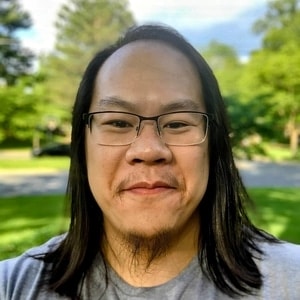 I have far too much fun writing about whiskey and singlehandedly running The Whiskey Shelf to bring you independent, honest, and useful reviews, comparisons, and more. I'm proudly Asian American and can speak Cantonese, Mandarin, and some Japanese.
There are no sponsors, no media companies, and no nonsense. Support The Whiskey Shelf by 
Buying Me A Shot
.
Comments are closed.