Blanton's Bourbon Review [In Depth]
Blanton's Single Barrel Bourbon
Blanton's Single Barrel Bourbon Details
Distillery: Buffalo Trace (but I think Ancient Age owns the brand internationally)
Type & Region: Bourbon, Kentucky, USA
Alcohol: 46.5%
Composition: Mash #2 (higher rye mashbill rumored to be 12-15% rye)
Aged: 6-8 years in virgin American white oak
Color: 1.0/2.0 on the color scale (chestnut, oloroso sherry)
Price: ~$60 MSRP (750mL) if you can even find it
From the Buffalo Trace Website:
"From the time [Albert Bacon Blanton] was made company president in 1921 until his retirement in 1952, his Distillery expanded from 44 to 144 buildings to become the largest Distillery of its day. During that period Colonel Blanton created his very special and limited supply of bourbon – his private reserve – handpicked and stored in what now is known as the famous Warehouse H. Although Colonel Blanton died in the spring of 1959, his legacy lives. Introduced in 1984, Blanton's namesake bourbon was the first ever Single Barrel Bourbon sold commercially. The Single Barrel Bourbon is the first of its kind."
Blanton's bourbon Overview
Blanton's Bourbon is often considered the original single barrel bourbon sold in the modern market (the past 40 years or so). Instead of mash #1, found in products such as
Buffalo Trace
and
EH Taylor Small Batch
, it uses mashbill #2, a slightly higher rye mash (rumored 12-15%) that is also used in
Elmer T. Lee
.
A lot of effort was put into the beautiful packaging, with the racehorse on the top, the rustic-looking label, and round, almost spherical, bottle that acts as a beautiful centerpiece to any whiskey shelf. And you probably already know, but because each top (since the late 1990's) has a letter on it, you can collect the letters too.
Labeling is also very descriptive, telling you when the contents in the bottle was dumped from the barrel and where it was in the rickhouse (warehouse).
This bottle, bottle 183, was dumped on 5/10/2013 from barrel 333, located on rick number 38.
So in this case, I'm reviewing a slightly older release, but not something so old like one from 1993, which I've also reviewed.
This bring us to another unique feature: all the barrels used for Blantons are aged in Buffalo Trace's warehouse H, built from metal instead of the traditional wood and brick, increasing temperatures inside and speeding-up the interaction between whiskey and wood. Does any of this matter, let's find out in this Blanton's Bourbon review.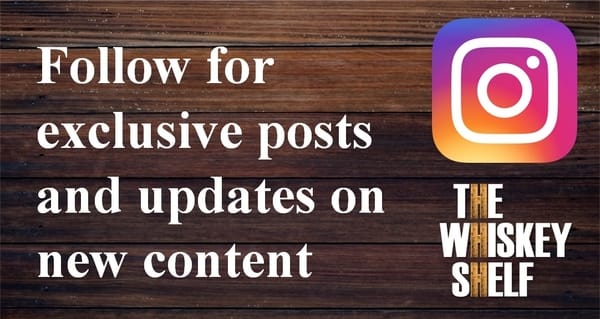 My first smell of Blanton's Bourbon has a nice, somewhat thick smell of caramel, wood, sweet corn, and honey, followed by a moderate cherry sweetness, almost like cherry soda. Notes of apricot are mixed-in as well. That nice sweet and fruity base is supported by light to moderate Wrigley's gum-like peppermint from the higher rye, and hints of dark tobacco and a little more wood.
Swirling then smelling again unveils vanilla, orange, and a savory and sweet caramel fudge, yet the alcohol remains virtually unchanged. It's a little bit like the orange-shaped and orange flavored chocolate. 
Swirling also introduces more lightly roasted wood and corn with a touch of extra peppermint spice. As the glass empties, I smell growing notes of alcohol, wood, and tobacco, turning into musty wood and dried corn when it's empty. 
This smells like a complex bourbon with some extra sweetness. There's a good mix of fruits and citrus, darker sugars, wood, and spice that you would expect from a bourbon. Blanton's Single Barrel Bourbon is enjoyable, but nothing to write home about.
Blanton's bourbon Taste and Aftertaste
This is a well-balanced bourbon with just a little extra sweetness. Blanton's starts with sweet caramel and vanilla reminiscent of cotton candy, malty grains, and moderate alcohol that remind me that it's there, but hanging out in the back. It has a thinner mouthfeel than I expected, but still provides an interesting brightness to the overall flavor.
Giving it a swish in my mouth finally reveals the minty and peppery rye spice from the higher rye mash, with peanuts, more caramel, and creamed corn. The swishing also brings the alcohol to life, but still allows the other flavors to shine. 
On my third and final taste, I finally taste light citrus and fruit from the smell that transitions to tea and bubblegum as I swallow. The fruitiness carries over into the aftertaste, which is slightly sweet with citrus, mint, and some wood dryness, as well as a sprinkle of banana.
Chewing make the aftertaste linger more, leaving a light orange tang and brightness that quickly fades into wood tannins and peppermint. The wood then evolves into light cocoa and the mouthfeel after eating a slice of rye bread. 
The taste overall is quite good, but lacks any punch or wow factor to be anything great or worth chasing. It's a slightly sweeter bourbon with a number of nice layers, but doesn't do anything particularly well. Blanton's Single Barrel Bourbon is nice to drink, but not memorable.
If you're shopping on Amazon for Black Friday, Cyber Monday, the holidays, or any other occasion, support The Whiskey Shelf by shopping through my affiliate link – Shop Amazon. Disclaimer: I may earn a commission from your purchases.
Blanton's Single Barrel Bourbon Rating

Blanton's Single Barrel Bourbon is nice for sure, but I can't say that aging it in rickhouse H or anything else about it makes it better or different than many other bourbons you can find. While it's sweet, fruity, woody, nutty, and spicy like everything you might want in a bourbon, at no point do I feel like it's done exceptionaly well.
So if you couldn't tell from my review already, Blanton's for me just isn't good enough to meet the hype, the talk, and the chase. 
Stagg Jr.
 and 
E.H. Taylor Small Batch
, while made from the lower rye mash, in my opinion are far better, although they're unfortunately even more difficult to find now. It wasn't always that way, but I digress.
If you still want Blanton's and can't find it at all or a price you're willing to pay, I also put together a longer list of 
recommendations that might hold you over
until you get that next bottle, because ultimately if you want Blanton's Bourbon, then there's nothing better than then actual thing.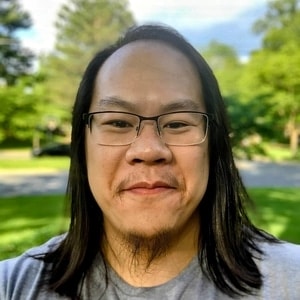 I have far too much fun writing about whiskey and singlehandedly running The Whiskey Shelf to bring you independent, honest, and useful reviews, comparisons, and more. I'm proudly Asian American and can speak Cantonese, Mandarin, and some Japanese.
There are no sponsors, no media companies, and no nonsense. Support The Whiskey Shelf by 
Buying Me A Shot
.
Comments are closed.