Wild Turkey Rare Breed Bourbon
Wild Turkey Rare Breed Bourbon Review
Wild Turkey Rare Breed Bourbon Details
Distillery: Wild Turkey
Type & Region: Bourbon, Kentucky, USA
Alcohol: 58.4%
Composition: 
75% corn, 13% rye, 12% barley
Aged: NAS, but known to be a blend of 6-12 year old bourbon
Color: 1.3/2.0 on the color scale (russet muscat)
Price: $45-55
From the Wild Turkey website:
"The true, bold spirit of Wild Turkey has been captured in this authentic barrel proof whiskey, creating one of the finest bourbons in the world. Uncut with water, Rare Breed is an uncompromised Kentucky bourbon with tones of sweet tobacco and hints of orange and mint, making it a remarkably smooth whiskey legend."
wild turkey rare breed bourbon overview
Wild Turkey Rare Breed Bourbon (I have to include bourbon now because there is a
rye
), is Wild Turkey's year-round cask strength bourbon release. While they have other high proof bourbons, including
Wild Turkey 101 Bourbon
and
Russell's Reserve Single Barrel bourbon
, Rare Breed is the only one considered cask strength or "barrel proof" (although the consistent 116.8 proof over the years indicates that they're doing a little something extra after dumping).
Of all things, Wild Turkey Rare Breed is known around the bourbon community as one of the actually accessible, somewhat affordable, and usually very good cask strength bourbons, which are becoming increasingly rare these days.
As much as I hate to admit it, I don't have much experience with Rare Breed. I've heard a lot and seen it everywhere, but didn't have my first sip until August 2019 with a 2019 LL/H batch. It wasn't great.
In this case, I'm reviewing a bottle with a LL/GA laser code (indicating a January 2018 release), part of the more highly regarded LL/G releases that have more older stock in the blend due to Longbranch's unexpected success during that time, requiring more of the younger stock to be diverted to Longbranch and more older stock to Rare Breed.
I've been curious about Rare Breed Bourbon in general and especially these 2018 releases, so let's learn more in this Wild Turkey Rare Breed Bourbon review. 
wild turkey rare breed bourbon smell
Wild Turkey Rare Breed presents itself with dark, sweet, and oaky scents with a simmering level of heat. It's a lot of toasted caramel, vanilla, sliced red apple, cinnamon, licorice, and burnt chocolate. There's also this slightly green grape note to it, maybe from the rye, that adds to the welcome contrasting fruitiness that gives me a gentle apple brandy vibe.
After a few sniffs, more licorice and anise from the rye start to come-out, as well as a hint of honey toasted bread. The heat certainly has some heft as cask strength bourbons do, but it's not crazy at all.
With swirling, Rare Breed emits a lot of citrusy caramel and honey with vanilla, burnt wood, baked apples, cinnamon, licorice, and a light dried grassy note. As sugary sweet and roasted as it is, I still can smell that supporting fruitiness that adds balance. 
As with many Wild Turkey bourbons, there is a slight nuttiness that's far less pungent than in 
Russell's Reserve 10 Year
. On that note, Rare Breed is also much sweeter, richer, and balanced than Russell's Reserve 10 Year, which skews towards oak and general darkness with a lot less fruitiness.
The alcohol is every bit of its 58.4% ABV, but yet it's never overpowering, allowing the fragrantly rich scents to stream into my nose. And if you happen to have had it before, Wild Turkey Rare Breed smells like a bigger and more mature 
Wilderness Trail Single Barrel bourbon
.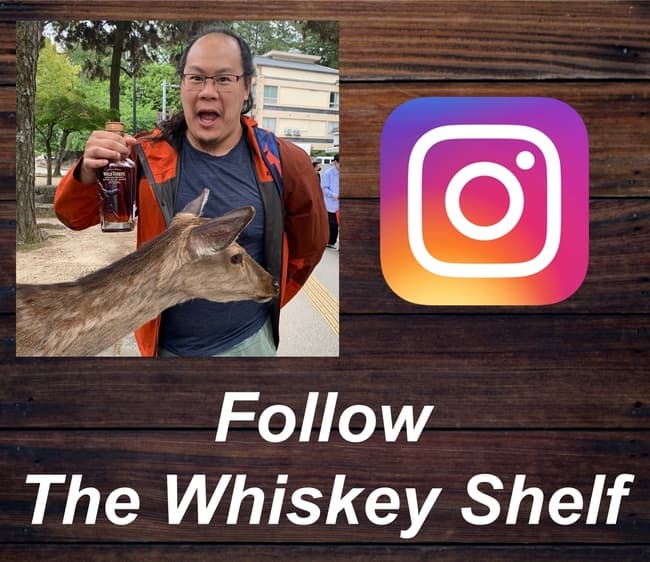 If you're shopping on Amazon for Black Friday, Cyber Monday, the holidays, or any other occasion, support The Whiskey Shelf by shopping through my affiliate link – Shop Amazon. I may earn a commission from your purchases.
wild turkey rare breed bourbon taste & aftertaste
The scents hint at it, but as promised Wild Turkey Rare Breed's flavors surge ahead with viscous caramel and vanilla sweetness followed by a ton of cinnamon spice, burnt oak, apple, licorice, and citrus.
There's a slight savoriness and breadiness there as well. The heat is well tamed, allowing me to enjoy the full flavors without all that heat breathing down my neck.
Chewing" again brings out an intense sweetness of caramel, vanilla, apple, cinnamon, toasted grains, licorice, and a little corn mash. Ripe red apples build on subsequent sips, making this even more enjoyable over time. 
On the finish, I'm first left with sweet honey, green grapes, licorice, cinnamon, and oak tannins that over time turn into apple and citrus peel, licorice, and oak. It actually becomes quite fruity after a minute – a lovely finish even after the first sip.
After "chewing" comes the same sweet and fruity oakiness that this time transforms more into a rye whiskey with anise, licorice, honey, green grapes, and oak. That shift to rye whiskey is an interesting, but fun, twist.
After all of that, all I can really say is that Wild Turkey Rare Breed is a very flavorful and interesting bourbon that excels with what it has, although I wouldn't call it overly complex, layered, or unique. It just tastes really really good.
Wild Turkey Rare Breed Rating

I love the intensity and depth of the scents and flavors while not being held hostage by the barrel proof ABV. The only drawback, if you can even call it that, is that it embodies the quintessential bourbon, no more and no less. 
If you're about to ask, unfortunately I can't yet comment on batches from 2019 and onward. Maybe at some point I will get around to reviewing one of the newer LL/H (2019) or LL/I (2020) batches, but considering that there still are some LL/G batches out there for under $50, it couldn't hurt to have another one of those first.
I'm clearly late to the game here, but Wild Turkey Rare Breed Bourbon from 2018 is a winner.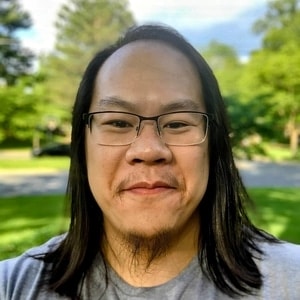 I have far too much fun writing about whiskey and singlehandedly running The Whiskey Shelf to bring you independent, honest, and useful reviews, comparisons, and more. I'm proudly Asian American and can speak Cantonese, Mandarin, and some Japanese.
There are no sponsors, no media companies, and no nonsense. Support The Whiskey Shelf by 
Buying Me A Shot
.
Comments are closed.