Henry McKenna 10 Year Single Barrel (barreled 2004)
Henry McKenna 10 Year Bourbon Details
From the company website:
This high proof, Bottled-in-Bond Bourbon was named for Henry McKenna, the Irish immigrant who adapted his family's whiskey recipe to work with the grains he found in Kentucky. Henry McKenna is one of the longest aged Bottled-in-Bond whiskeys available today, resting in the barrel through 40 Kentucky seasons. Critics agree that this is perfectly balanced Bourbon.
henry mckenna 10 year overview
I know it's weird to start a review like this, but the
first Henry McKenna 10 Year I ever reviewed
(barreled 2007) was flat out terrible. To this day it's still one of the worst bourbons I've ever had. It wasn't my first experience with the brand (positive up till that point), just my first review of a bottle.
Nonetheless, I'm giving it another try with this Henry McKenna 10 Year Review, covering barrel 1495, barreled on 5/26/2004 and likely released in 2014 or 2015.
This is a slightly older bottling (with a twist cap not synthetic cork) that I found in Asahikawa, Hokkaido. Even with a previous awful experience, I couldn't help but try it again for $50, especially one bottled before the hype train steamrolled it.
To back up though, Henry McKenna 10 Year at its core is a double-digit age statement, single barrel, and higher-proof bourbon from a famous Kentucky distillery. It has all the stats of a very attractive and expensive bourbon, but with a surprisingly not so bad price (at MSRP at least). The markups and limited availability are a whole different problem.
For better or worse, Henry McKenna 10 Year received some high-profile awards in 2017 and 2018, causing a huge surge in demand as everyone (including myself) flocked to try "the best bourbon" of 2018 and 2019.
This also resulted in huge shortages that foreshadowed the current bourbon boom, but also led to unfortunate price increases from what previously was a sub-$30 budget bottle that was easy to find, to one that is now $50+ and allocated.
Either way, let's find out of this single barrel bourbon brings the goods and redeems itself in this Henry McKenna 10 Year Review.
Right off the bat, let me say that this Henry McKenna 10 Year is very dark, like Elijah Craig Barrel Proof.
henry mckenna 10 year single barrel smell
Oh yes, there's dark roasted caramel, roasted peanut shells, dense honey-roasted peanut butter, roasted oak, cinnamon, dark cherry, cocoa powder, orange peel, and licorice. Henry McKenna 10 Year is unabashedly dark, nutty, and rich, and it's so obvious to me because I eat a lot of peanut butter.
This particular barrel already reminds me of the the
Rebel Yell 10 year Single Barrel
I reviewed, which should be somewhat similar since it's also a 10 year old and 100 proof Heaven Hill-made bourbon (but using wheat and not rye).
The upside is that this Henry McKenna 10 Year Bottled in Bond has more body and viscosity. I'm already thankful that this doesn't smell like terrible like the other bottle I've had.
Swirling brings out more hefty nuttiness and roasted oak up front, followed by dense dark caramel, maple syrup, vanilla, dried apple, cinnamon, orange peel, cherry, and licorice.
For the most part, this particular barrel of Henry McKenna 10 Year is more one-dimensional, but at least it leans in hard and does it well with wonderfully dense peanut butter, roasted sugar, and overall depth and heft.
Maybe one-dimensional is the wrong term, it "specializes" in those notes. Even better, it doesn't smell flat at all, which was one of my critiques of Rebel Yell 10 Year.
henry mckenna 10 year taste and aftertaste
My first sip has a big blast of caramel, honey-roasted peanut butter, vanilla, roasted oak, cinnamon, clove, baked apple, licorice, and fresh apricot. It tastes amazing with nice richness and density.
While it's not nearly as complex as the
Ezra Brooks 12 Year Single Barrel
that was bottled 7 years before (pre-fire Heaven Hill), Henry McKenna 10 Year Bottled in Bond has a totally different, unique, and peanut-buttery personality.
"Chewing" gives me nutty caramel, vanilla, apple, roasted oak, cinnamon, cherry, orange, peach, pineapple, licorice, and a little cocoa powder and pineapple. It's very nutty, sweet, and spicy, and even somewhat fruity. There's plenty of roasted oak that definitely makes this tastes like it's at least 10 years old.
It even has a little extra creaminess and viscosity, so the peanut butter flavors really stick. So while it leans-in hard on the nuttiness, chewing coaxes out more of the nuanced and welcome fruitiness that makes a big difference.
The aftertastes starts sweet and nutty like peanut butter (duh), roasted oak, dry grass, apple, orange, and cinnamon. The roasted nuttiness and honey continue to linger-on.
"Chewing" makes it more roasty and oaky, followed by nuts, honey, vanilla, tingly sweet oak, smoke, licorice, and pineapple. Henry McKenna 10 Year Single Barrel has a fantastic lingering sweet oakiness and nuttiness that wraps up everything together into a great finish.
Yes…yes…just a delicious bourbon.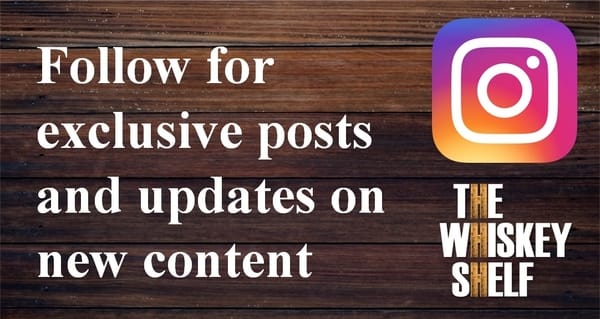 If you're shopping on Amazon, support The Whiskey Shelf by shopping through my affiliate link – Shop Amazon. I may earn a commission from your Amazon purchases.
Henry McKenna 10 Year Rating

Yes, this barrel of Henry McKenna 10 Year Single Barrel is everything that I hoped it could be, so I'm relieved. The dense peanut butter, caramel, oak, and spice with just enough supporting fruit and herbalness is amazing. It's all comes together into a "Top Shelf" bourbon. I shall call it, "Peanut Butter Jelly Time".
This bottle lands so well with me because peanut butter is one of my favorite foods, and it just feels right in Henry McKenna 10 Year. But, I recognize that not everyone likes peanuts, so it depends on what you like and the barrel that you happen to get (and how nutty it is).
If I put myself in the shoes of a whiskey reviewer in 2014-2016 (I started in 2018), I'd be ecstatic to have a bottle as fantastic as this one for $25-30. I also would have picked it as one of the best bourbons, regardless of price, and a superb budget bourbon. This is the type of barrel that would garner the praise and awards it received in 2018 and 2019.
Unfortunately, I don't know why this particular barrel is so much better than the other one I had that was
barreled in 2007
. Maybe it has something to do with the 2004 barreled date (possibly aged longer?), barrel selection, and/or just dumb luck. Regardless, I'm just relieved that this particular barrel wasn't awful, because I couldn't handle another bad one.
Still, this experience further reinforces my belief that Henry McKenna 10 Year Single Barrel is too variable to wholeheartedly recommend. Buying it is still a huge gamble. While I won this time (absolutely worth $50-60), I have no idea what you might get. If you buy one, just know you're rolling the dice, so don't blame me if you get one that's not up to par.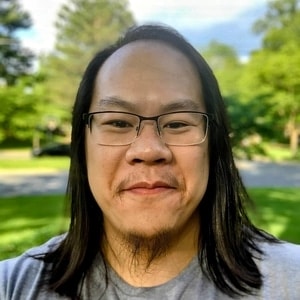 I have far too much fun writing about whiskey and singlehandedly running The Whiskey Shelf to bring you independent, honest, and useful reviews, comparisons, and more. I'm proudly Asian American and can speak Cantonese, Mandarin, and some Japanese.
There are no sponsors, no media companies, and no nonsense. Support The Whiskey Shelf by 
Buying Me A Shot
.
Comments are closed.