Jack Daniel's Sinatra Select Review [In Depth]
Jack Daniel's Sinatra Select
Jack Daniel's Sinatra Select Details
From the Jack Daniel's website:
"Sinatra Select pays tribute to Jack's biggest fan: Frank Sinatra. Made with our unique "Sinatra Barrels" that have deep grooves specially carved into their staves to expose the whiskey to extra layers of toasted oak. This added exposure imparts a rich amber color, bold character, and pleasant smokiness, punctuated by an incredibly smooth vanilla finish. Much like Frank, this Tennessee Whiskey is one of a kind."
jack daniel's sinatra select overview
Jack Daniel's Sinatra Select is an interesting concept: pay homage to one of the greatest entertainers of all time, who also happened to love drinking Jack Daniel's. To be honest, Jack Daniel's does a good job of describing what Jack Daniel's Sinatra Select is, so see above for the information straight from their website.
All I can really add is that a few other whiskeys, such as Jefferson's Twin Oak, have experimented with adding grooves into the barrel staves to impart additional oak character. Since I haven't had the Twin Oak, I can't comment on how good or bad it is.
With the Sinatra Select though, I am optimistic that it will do wonders because Jack Daniel's Old No. 7 and Gentleman Jack are just not for me. Let's raise a glass to Frank Sinatra and learn more about his whiskey (not actually but in spirit maybe) in this Jack Daniel's Sinatra Select review.
jack daniel's sinatra select smell
Jack Daniel's Sinatra Select emanates gentle and round caramel nougat, vanilla buttercream, dry grass, and freshly cut wood, with light hints of dark fruits and orange. As expected, the 90 proof gives off very little heat, so it's very easy to smell. I don't dislike this, so that's a good start.
Sinatra Select wakes up a little after swirling, a welcome wake-up call. I smell a gentle waft of honey, roasted oak, dried grass, vanilla buttercream, and a little roasted brown sugar, mint, and heat. Even with the grass, it doesn't quite turn into dried peanut shells.
Buttercream picks up the most, providing a slightly funky and sour vanilla scent (but in a good way). As I sift through the scents, I discover a light cherry and citrus foundation that accompany the oak and adds another dimension of sweetness.
From memory, Jack Daniel's Sinatra Select has more underlying fruit and fewer harsh roasted notes, although no particular fruit really stands out to me. It's more blended fruit smoothie than sliced fruit bowl.
All in all, it smells good, but it's far from complex or interesting. Given its grassiness, it reminds me a lot of Evan Williams Bottled in Bond…you know the one that's under $20.
jack daniel's sinatra select taste & aftertaste
Jack Daniel's Sinatra Select starts with slightly nutty caramel, vanilla, lightly toasted oak, and virtually no heat (as expected). It's already apparent that this tastes a little richer than it smells. Of all things, the mouthfeel is actually quite round, creamy, and thick as if it were 100+ proof, but the flavors themselves don't have the same level of intensity and depth.
With "chewing" I taste a pleasant blend of caramel, vanilla, dried grass, oak, and orange with a little cinnamon, apple, and fresh mint. There's an ambient fruitiness here that also includes pear and a little creamy banana, providing a little extra welcome depth.
Again, the mouthfeel is surprisingly viscous that lends a roundness and softness, but the flavors don't match and come off pretty dull as well. Jack Daniel's Sinatra Select has a little bit of many things, making it decent to good, but nothing stands out, nothing is great, and nothing is interesting.
Citrused honey, vanilla buttercream, dried grass, peanut shells, oak tannins, and mint remain on the finish. I can't shake the fact that this tastes a lot like
Evan Williams Bottled in Bond
, a Heaven Hill bourbon. "Chewing" leaves a light alcohol tingle, caramel, vanilla, oak, and nuts that turn into banana after a few minutes.
Jack Daniel's Sinatra Select Rating

Brown Forman, you've done it again…but let me get to that thought later. First off – Jack Daniel's Sinatra Select is actually somewhat fragrant and flavorful for sipping neat, but also truly inoffensive and "soft" to the senses. Dare I say that Jack Daniel's Sinatra Select is the embodiment of a "smooth" whiskey, so Jack Daniel's gets and A+ on that front.
It's an upgraded
Gentleman Jack
, and tastes a lot like
Evan Williams Bottled in Bond
because of the grassy nuttiness, but with less richness and depth, and less bite. Of all things, even at 90 proof I like how round and full the mouthfeel is, although the flavors unfortunately don't come anywhere close to being the same.
Sinatra Select has the representative Tennessee Whiskey and Bourbon honey, vanilla, oak, cinnamon, and mint flavors that are good; but the problem is that there's little that I consider interesting, unique, or even noteworthy about it apart from the mouthfeel. Done blind without marketing, celebrity affiliations, or price tags, this is just a decent whiskey.
Pulling off the veil and seeing everything, even without considering any hype, is this seriously a $100+ whiskey? Brown Forman has done it again: selling yet another whiskey that is priced so wildly out of reality that it had to be a prank.
Price and low proof aside, it doesn't even compare favorably to the under $20 Evan Williams Bottled in Bond or
Elijah Craig Small Batch Bourbon
(for better or worse, my ratings do not consider price).
This is in the running for the most overrated and overpriced whiskey I've ever drank. Even if you have a strong affinity towards Frank Sinatra, just please stay away from Jack Daniel's Sinatra Select. Jack Daniel's makes other much better whiskey. Frank Sinatra may have been smooth, but he certainly wasn't uninteresting and flat. You can thank me later and send me the savings.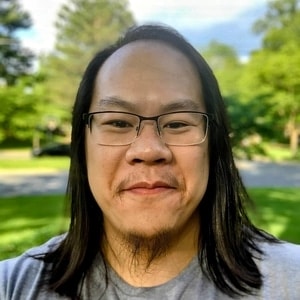 I have far too much fun writing about whiskey and singlehandedly running The Whiskey Shelf to bring you independent, honest, and useful reviews, comparisons, and more. I'm proudly Asian American and can speak Cantonese, Mandarin, and some Japanese. There are no sponsors, no media companies, and no nonsense. Support The Whiskey Shelf by
Buying Me A Shot.